David Randall
---
"Assume The Position", Sundays 22:00, Mondays, Fridays 22:00 repeat
New to GRTR!, Sundays 21:00; Tuesdays 16:00, Thursdays 21:00 repeat
David presents 'Assume the Position', a weekly show signposting new additions to the website, upcoming tours and playing the best new and classic rock tracks, and 'New to GRTR!' showcasing latest additions to our playlist.
David Randall grew up in the sixties on a diet of pirate Radio Caroline North enchanted by both the music and the informality. Like many enthusiasts, as a youngster he made home recordings of an imaginary radio station using an early reel to reel.
David was far too young to join the 'pirates' and therefore comforts himself with the thought that – having grown up intimately with their output – he may have subconsciously absorbed their presentation styles and enthusiasm.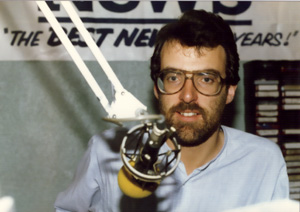 Whilst at University he worked at BBC Radio Birmingham witnessing first hand the work of Alan Dedicoat (the voice of the National Lottery) who was then a station announcer. He then auditioned for Radio 210 (Thames Valley) when Bob Harris was Head of Music and Presentation and Mike Read and Steve Wright were on the DJ roster.
David was unsuccessful and decided that he would pursue an alternative career. However he maintained his radio interest in the 1980s when he worked for Liverpool's biggest hospital radio station, later becoming station manager. David says: "Technically, the station was kitted out with some of the best ex-BBC equipment and it provided an excellent training ground not least with the roadshows which entailed engaging the public and of course raising funds for the hospital. Unfortunately the studios were next to the morgue!"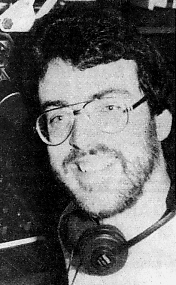 The Internet gave David a chance to rekindle and develop his lifelong radio interests and study of rock radio. He says: "Amazingly, much rock radio is still driven by a fairly restricted playlist rotating the familiar big name artists. There is a lack of real depth in the programming. With GRTR! Radio we like to give a voice to independent and upcoming artists as well as the more mainstream and we take great pleasure in searching out those who may have been overlooked or forgotten about over the years but who nevertheless repay greater investigation. "
"The Internet gives an opportunity to reach a global radio audience – it's created more of a level playing field – and much of our feedback comes from outside the UK as listeners discover the refreshing music mix. For example, we've had some great comments from listeners in North America which traditionally has been a stronghold for FM Rock Radio."
David established the radio channel after the demise of UK City Radio which broadcast his weekly show from 16 June 2007. The idea was to complement the reviews and interviews that appeared on the well-established classic rock website Get Ready to ROCK!
His biggest radio heroes are those who trailblazed rock music in the UK sometimes in the face of adversity: Alan Freeman, Bob Harris and Johnnie Walker. He aims to bring elements of their style and spirit to his own programming. In particular, he was always very impressed with Bob Harris' overnight show for BBC Radio 1 in the early-1990s: "If there is a model for GRTR! Radio it is that. Bob calls it a strip show, rather than a specialist sequence, but he played a really healthy selection of music with interviews and live sessions and before his subsequent more specialist Country and Americana interests."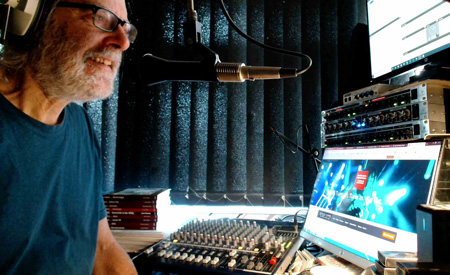 David's own musical tastes came full circle with the start of the Get Ready to ROCK! website in 2003. For a period in the eighties he was very interested in disco and funk music (with pop this formed the staple output of his hospital radio station) and the 1990s was something of a blank as music became less important in his life almost coinciding with Bob Harris' removal from Radio 1 as part of an old-school DJ cull in 1993. Now fully reformed and enlightened, David cherishes that he started buying records in the early 1970s in what was a glorious and formative period for classic and progressive rock.
You can also hear David interviewing artists for our special features. These have included Steve Hackett, Rod Argent, David Coverdale, Joan Armatrading, Geoff Downes, Martin Barre, Paul Rodgers and many others.
David celebrated his 500th 'Assume The Position' on 28 May 2017 including an interview with Todd Rundgren.
---
On 18  December 2022 David Randall presented the traditional 'Best of' the year selections as chosen by the Get Ready to ROCK! review team.
---
LINKS
Assume The Position
New to GRTR!

Connect with David at LinkedIn
David Randall, Presenter