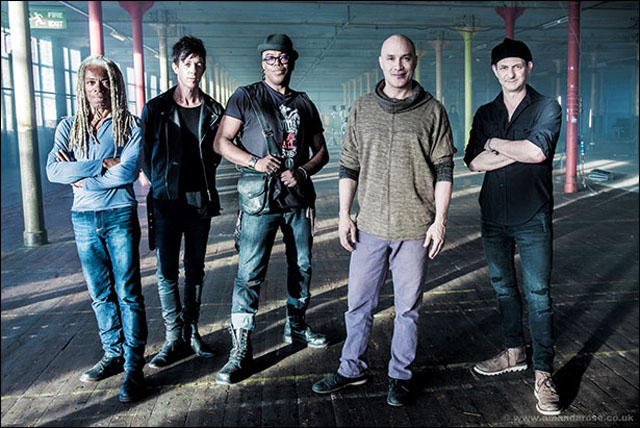 News: DAN REED NETWORK – UK tour and radio interview (26 February 2017)
26 February 2017 News
---
In this interview edit Dan Reed chats about the forthcoming UK tour starting 1 March. (2:56)
This is extracted from a recent interview for Get Ready to ROCK! Radio in its 'Favourite Tracks from Favourite Artists' series.  Dan chooses a selection of tracks/artists that have influenced or inspired him.
This show is broadcast in 'The Eclectic Mix', Sunday 26 February, 18:00 GMT. 
Dan's full selection of tunes is broadcast on Monday 27 February at 16:00 GMT
Dan Reed Network's 11-date UK Tour starts 1 March to promote their latest studio album "Fight Another Day."  Special guests on all dates (except Sheffield) is Vega.
"DRN is thrilled to be returning to Europe this next March, says frontman Dan Reed, "and especially excited about the extensive UK Tour in celebration of our album 'Fight Another Day' and the reaction we have received from the record, and our CD Release show at the 100 Club last June in London!"
The album 'Fight Another Day' was released by Frontiers Music Srl and is the band's first studio album for 25 years.
Says Dan to the fans: "We thank you for the many years of support and especially believing that we had new music in us to offer! We are forever grateful for you all being there with us on this journey!"
The band originally formed in Portland, Oregon where they packed out local clubs from late 1984 through 1986 before their recording debut in 1987.  Their compelling mix of musical styles ranging from hard rock, funk to metal drew comparisons at that time with artists like Prince and Bon Jovi with whom they toured in 1989/90.
Wednesday 1 March    Level 3 Club, Swindon
Friday 3 March          Warehouse 23, Wakefield
Saturday 4 March    Live Rooms, Chester
Sunday 5 March         The Globe, Cardiff
Tuesday 7 March    The Cluny, Newcastle
Wednesday 8 March    Oran Mor, Glasgow
Friday 10 March         100 Club, London
Saturday 11 March    Local Authority, Sheffield
Sunday 12 March    The Robin 2, Bilston
Tuesday 14 March    Ruby Lounge, Manchester
Wednesday 15 March    Rescue Rooms, Nottingham
Tickets are on sale via www.danreed-network.com
Album review (Fight Another Day)
Gig review (London, 2016)
---
DRandall Dan Reed, Dan Reed Network, interview, March 2017, radio, UK tour