Archive: The Pete Feenstra Feature (January 2018 – March 2018)
---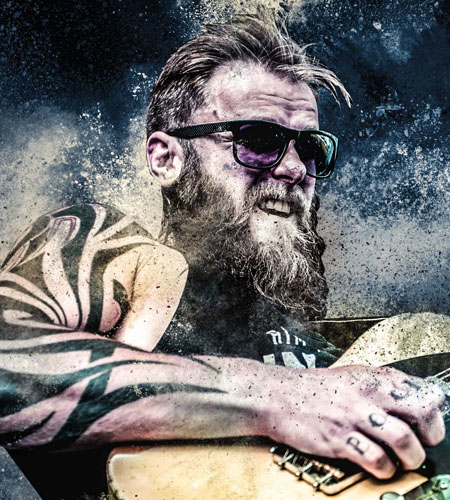 Sunday 25 March, 20:00 – KRIS BARRAS (Tuesday 27 March, 21:00 repeat)
Kris Barras was voted in the Top 15 Blues Guitarists in the world poll by the readers of Music Radar/Total Guitar Magazine. He's signed a multi-album deal to Provogue/Mascot Label Group and the album 'The Divine & Dirty' is released in March 2018.
In reviewing the album Pete Feenstra commented: "'The Divine And Dirty' ticks all the right boxes. It rocks hard on a coherent set of songs while drawing on several bluesy influences. The radio friendly hooks and bristling solo's give the album its drive, and Barras's fine vocal range adds fervour and passion."
Kris will be touring with Beth Hart in the UK, 10 April-1 May.
---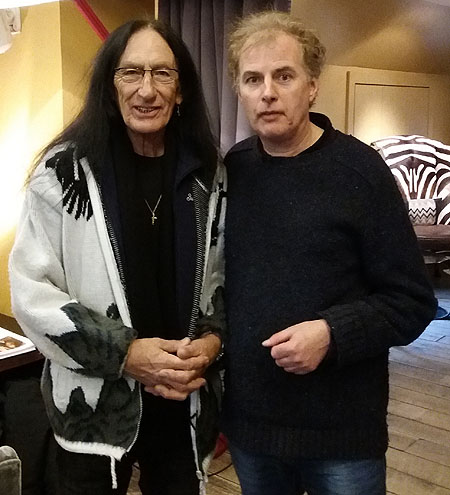 Sunday 18 March, 20:00 – KEN HENSLEY (Monday 19 March, 16:00; Thursday 22 March, 23:00 repeat)

On 30 March, via BMG, Ken Hensley releases a new compilation 'Rare & Timeless' consisting of new material, re-recordings and solo output.
This album has been compiled by Ken and gives a unique insight to his music, packaged with rare photos, lyrics, and his own liner notes.
He recently played a showcase gig in London at The Hospital Club when Pete Feenstra caught up with him for a chat.
---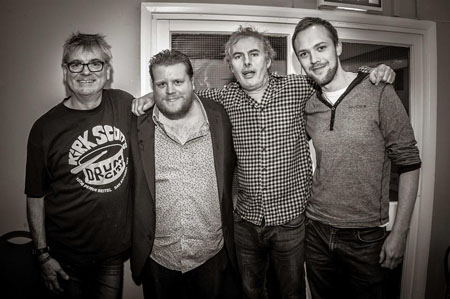 Sunday 11 March, 20:00 – DANNY BRYANT (Tuesday 13 March, 21:00 repeat)
Danny Bryant releases his latest studio album – Revelation – on 20 April (Jazzhaus Records). In this hour special we hear tracks and Danny chatting to Pete about the album and his music.
Danny Bryant plays UK dates with special guest Steve Hill from 7 May – 17 June including two blues festivals.
---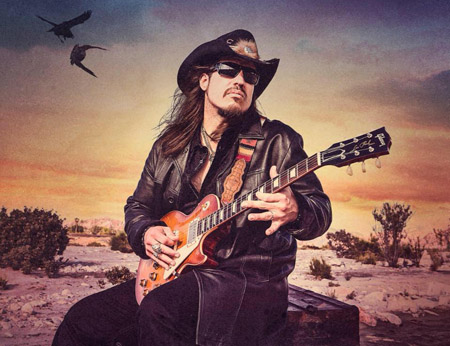 Sunday 4 March, 20:00 – LANCE LOPEZ (Tuesday 6 March, 21:00 repeat)
Texan Lance Lopez released his new solo album – 'Tell The Truth' – on 2 March via Provogue/Mascot.
Lance has worked with the likes of Bobby 'Blue' Bland, Johnnie Taylor, and Lucky Peterson starting out at the age of 14 playing professionally in bars and clubs around New Orleans. His debut solo album – 'First Things First' was released in 1998. He has also featured more recently as the vocalist and guitarist for Supersonic Blues Machine.
'Tell The Truth' reflects Lopez's blues/soul roots but also unleashes a southern/hard rock vibe and this hour special includes selected tracks.
---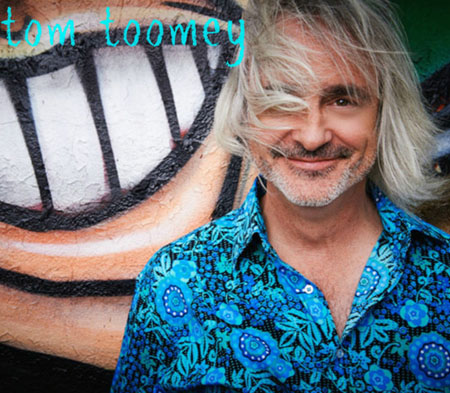 Sunday 25 February, 20:00 – TOM TOOMEY

Tom started playing in 1967. His first tune ever performed on stage at the age of 13 was 'House Of The Rising Sun'. Since that time his bands have included 'The Epidemic' ( first band), 'The Drill' (punk), 'Invisible Sex', 'Friends of Jack', 'Monficats' and 'Jingo Santana'.
Tom is guitarist with The Zombies and features on the albums Breathe Out Breathe In, Live in UK, Metropolis Sessions, and Still Got That Hunger. He's also contributed to Colin Blunstone's albums Echo Bridge and Ghost of You and Me as well as sessions for Don McLean, Jon Anderson, Sir Cliff Richard, Leo Sayer, Paul Young, Gene Pitney and Marc Almond amongst others.
Tom Toomey's album 'Turquoise' was released in January 2018.
---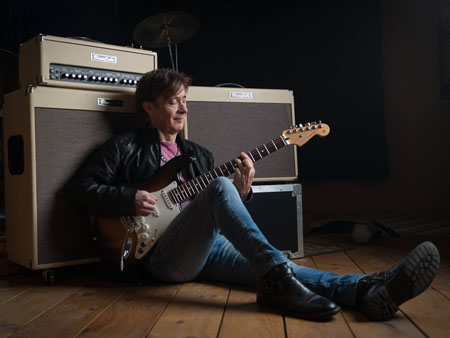 Sunday 18 February, 20:00 – DAN DOIRON (Tuesday 20 February, 21:00 repeat)
Dan formed his first band at age 13 in Port Hood, Cape Breton, Canada. Since that time he has developed as a musician, songwriter, music educator and recording engineer
After many years as a sideman, in 2011 Dan stepped out as a solo recording artist, earning both East Coast Music Award and Music Nova Scotia nominations for his debut CD, "Even My Guitar Is In Love With You". His fourth album – "Livin' Centre Stage" – was released in early 2018.
The inspiration for that new album evolved from his Live Centre Stage project; an initiative to inspire others to follow their passion regardless of their age or stage in life. (www.LiveCentreStage.com).
In October 2017 Dan and his band won the East Coast Blues Society's "Maritimes to Memphis" competition for a second time, awarding them the honour of representing Atlantic Canada at the worlds' largest Blues competition, the International Blues Challenge (IBC) in Memphis.
---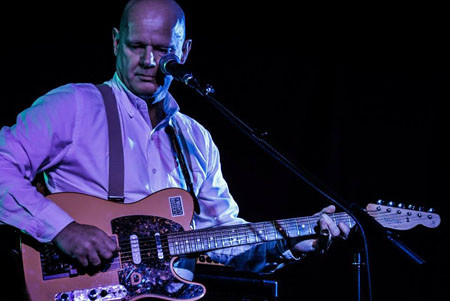 Sunday 11 February, 20:00 – Richard Townend, THE MIGHTY BOSSCATS (Tuesday 13 February, 21:00 repeat)
---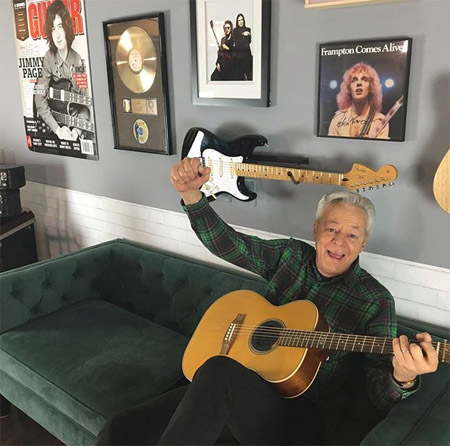 Sunday 4 February, 20:00 – TOMMY EMMANUEL (Tuesday 6 February, 21:00 repeat)
Pete chats to Aussie guitar legend Tommy Emmanuel with tracks from his new album 'Accomplice One'. The album features various collaborations including Jerry Douglas, Mark Knopfler and Ricky Skaggs.
---

Photo: John Bull/Rockrpix
Sunday 28 January, 20:00 – BILLY WALTON (Tuesday 30 January, 21:00 repeat)

Rock & Blues Show favourite Billy Walton chats to Pete about his new album 'Soul Of A Man'.
---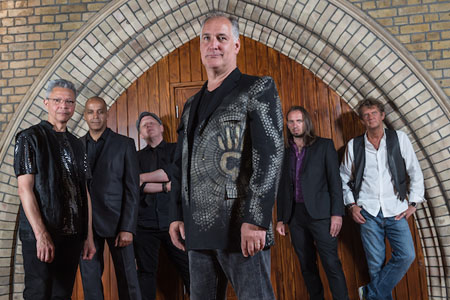 Sunday 21 January, 20:00 – MIKE MORTON of prog rock band The Gift
"The Gift are one of the finest acts in the current progressive scene" Anthony Phillips.
The Gift are a symphonic progressive rock band based in London. They formed in 2003 when Mike Morton (writer, vocalist and multi-instrumentalist) hooked up with Leroy James (guitarist, writer and producer).
They signed with Malcolm Parker's Cyclops Records for 2005 Awake & Dreaming – a CD he claimed was the best piece of contemporary prog he had heard since Spocks' Beard debut 'The Light' in 1993.
In 2010, Mike joined forces with David Lloyd, and The Gift became a five-piece band who cut The Gift's second album, 'Land Of Shadows', whilst their current acclaimed album 'While The Sea Is Salt' features former Genesis guitarists Steve Hackett and Anthony Philips and Tiger Moth Tales multi -instrumentalist Peter Jones.
---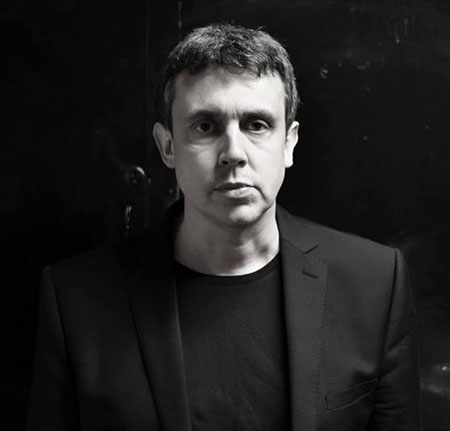 14 January – Steve Tilling
Pete chats to Steve about his album 'Circu5' and his musical influences.
---
7 January 2018 – The Bad Flowers
Featuring tracks from the band's debut album 'Starting Gun'.
---
LINKS
The Pete Feenstra Feature Archive
The Pete Feenstra Feature (latest)
The Pete Feenstra Rock & Blues Show
Pete Feenstra bio