The Pete Feenstra Feature
Interviews and the Blues...
---
Sunday 20:00
This weekly show gives listeners the opportunity to explore in more depth an artist or album.  Pete chats to a variety of artists, frequently discussing (and featuring) their own favourite tracks that have inspired or influenced them over the years.
Please note that if you are in the USA, for copyright reasons, you won't be able to listen again via our Mixcloud player.  Where possible, we have used an alternative inline player.
Please note due to a hardware failure, we are currently in the process of updating the website with the latest information. (21 June 2017)
You can listen in to shows from 4 June at Mixcloud
Recent Shows
ERIC GALES Sunday 4 June, (Tuesday 6 June, repeat)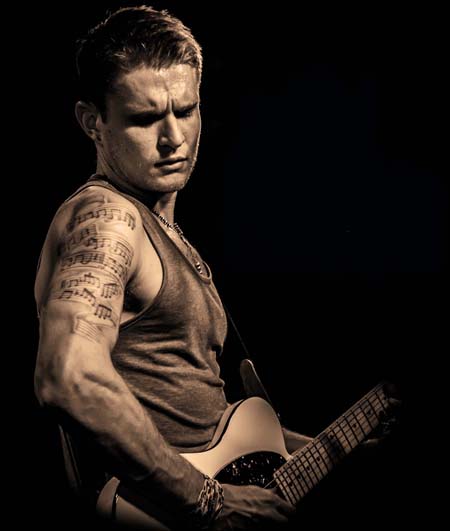 BEN POOLE Sunday 28 May, (Tuesday 30 May, 21:00 repeat)
Feted by guitar legends such as Jeff Beck and the late Gary Moore, the past few years have seen Ben Poole and his band playing all over the UK and Europe.  This has included Download (2010) and Glastonbury (2011).
Ben has been voted "Best Newcomer" by "Blues Matters" magazine and received three nominations in the British Blues Awards including "Best Young Artist" and "Best Original Blues Song".
He released the 'Live At The Albert Hall' album in 2014 and this hour special features tracks from his current album 'Time Has Come'.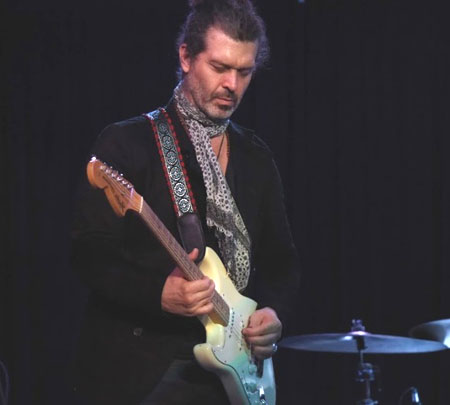 DOYLE BRAMHALL II, Sunday 21 May (Tuesday 23 May, 21:00 repeat)
Doyle Bramhall II –  vocalist, guitarist, composer and producer –  has worked with Eric Clapton for more than a decade.  Doyle was raised in a home filled with the blues and rock 'n' roll styles indigenous to Texas. The elder Bramhall played drums and was also an accomplished songwriter and vocalist, not to mention a lifelong collaborator with childhood friends Stevie Ray and Jimmie Vaughan, who composed such SRV signature tunes as "Change It" and "Life by the Drop."
Early in his career he was befriended and supported by Stevie. When he was 18, Bramhall was recruited by Jimmie to play with the Fabulous Thunderbirds. After Stevie's tragic death in 1990, Bramhall II and Charlie Sexton formed the Arc Angels with Stevie Ray's fabled Double Trouble rhythm section of drummer Chris Layton and bassist Tommy Shannon.
After the Arc Angels disbanded Doyle released his debut, self-titled,  solo album in 1996  followed with a pair of critically acclaimed albums, Jellycream (1999) and Welcome (2001). It was then that Bramhall's unparalleled guitar mastery won the attention not only of Clapton but Pink Floyd's Roger Waters, who showcased him on his 1999, 2000 and 2002 In the Flesh concert tours and companion CD and DVD.
Eric Clapton featured Bramhall songs and guitar as part of his Grammy-winning Riding With The King album with B.B. King (2000). He then recruited him full-time, and they toured together worldwide whilst Bramhall contributed to successive Clapton albums.
Doyle's current album 'Rich Man' was released in September 2016 via Concord Records and includes world influences and a duet with Norah Jones.
---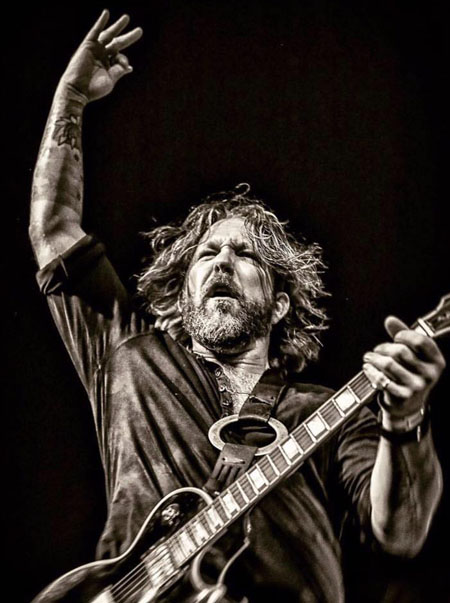 DEVON ALLMAN, Sunday 14 May, 20:00 (Tuesday 16 May, 21:00 repeat)
Devon Allman is the Blues Music Award winning singer, guitarist, producer and budding record label boss who is the next generation of Allman music.
His current album 'Ride Or Die' hit the #1 spot on the Billboard Blues charts and was described by All Music as: "An exercise in spiritual and musical maturity. He plays guitar and bass, and provides passionate lead and backing vocals."
Devon is like a cross between the Allman Brothers, The Stones, Santana and Derek & The Dominos, but with his own twist. Soulful rocking blues never sounded so good!
---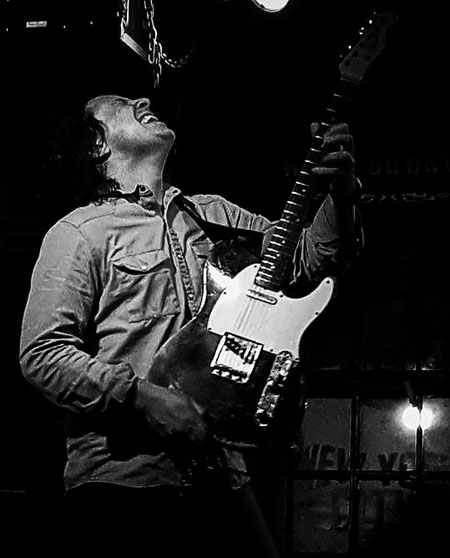 DAVY KNOWLES, Sunday 7 May, 20:00 (Tuesday 9 May, 21:00 repeat)
The journey began for Davy Knowles growing up in the Isle of Man, learning to play guitar from listening to the likes of Gallagher, Clapton, Knopfler, Green and Mayall in his father's record collection, and honing his skills playing the local music circuit.
Knowles's professional career started with a bang – arriving in America age 19 with his band Back Door Slam, an acclaimed debut album (#2 Billboard charts) and rave reviews at SXSW.
His debut solo album 'Coming Up For Air' was produced by Peter Frampton and went to #2 on Billboard Blues Charts.  2014's 'The Outsider' was recorded 'live' in the studio and he is currently touring his 'Three Miles From Avalon' album.
---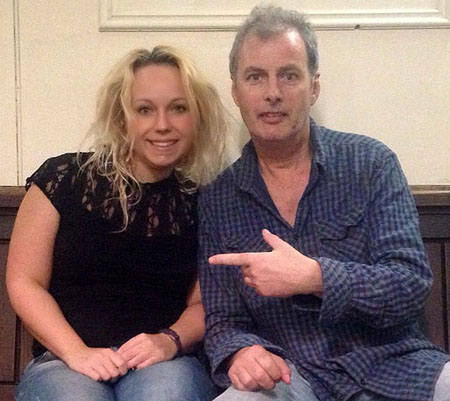 CHANTEL McGREGOR, Sunday 30 April (Monday 1 May, 16:00 and Thursday 4 May, 23:00 GMT repeat)
Here at GRTR! we've been following Chantel's progress and upward trajectory for several years.  In the latest of his chats with Chantel, Pete discusses and plays tracks from the current album 'Lose Control'.
---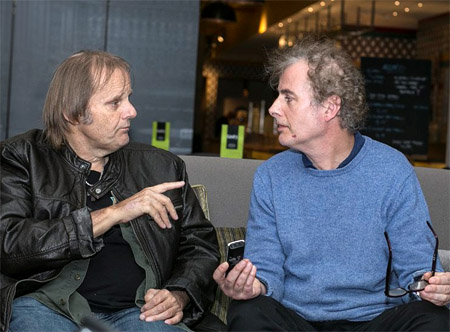 WALTER TROUT, Sunday 23 April (Tuesday 25 April, 21:00 repeat)

Blues rock legend Walter is a regular special guest and Pete has lent his support over many years.
European Tour Dates (May 2017)
01 – Playhouse, Whitley Bay
03 – O2 ABC, Glasgow
04 – City Hall, Sheffield
05 – Engine Shed, Lincoln
06 – Parr Hall, Warrington
09 – The Waterfront, Norwich
10 – The Assembly Rooms, Leamington Spa
12 – Colos Saal, Aschaffenburg, Germany
13 – Stollwerck, Köln, Germany
14 – Jazzhaus, Freiburg, Germany
Mixcloud – Listen Again
---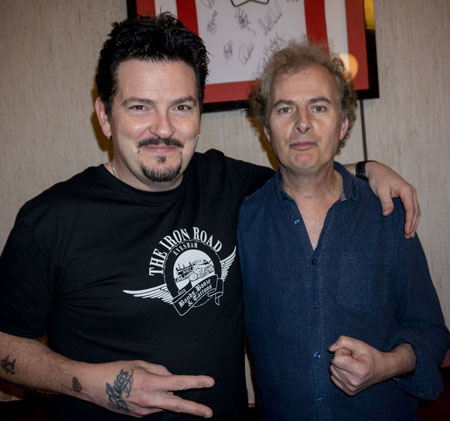 MIKE ZITO, Sunday 16 April
Award winning guitarist and producer Mike Zito has taken the lead position in the genres of blues, roots and Americana. Inspired by artists spanning from Van Halen to Walter Trout and Delbert McClinton.  Mike Zito is not only a performer these days, but has also produced albums for Samantha Fish as well as Fish's group Girls With Guitars.
He was also a core member of the Blues Music Award winning Royal Southern Brotherhood supergroup. He's currently touring world wide behind his current #1 billboard blues chart album' Make Blues Not War' on Ruf.
In this hour special, he chats to long-time supporter Pete Feenstra about the new album.
Mixcloud – Listen Again
---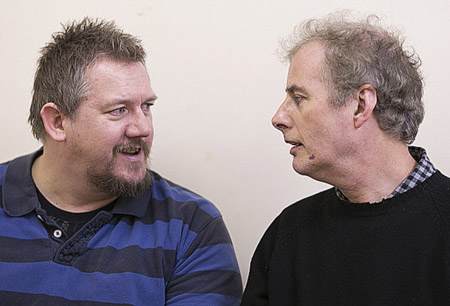 STEVIE NIMMO, Sunday 9 April
Stevie Nimmo's current album 'Sky Won't Fall' was voted 'Best Blues Album' of 2016 by the Get Ready to ROCK! Review team.
In this hour special, he chats to Pete about his music with tracks from the album.
Mixcloud – Listen Again
---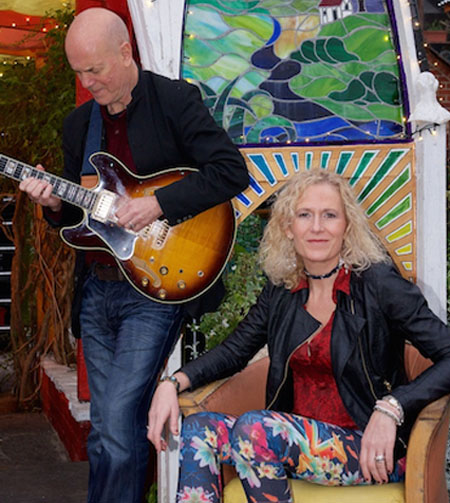 Sunday 2 April ZOE SCHWARZ/ROB KORAL (Blue Commotion)
Zoe Schwarz and Rob Koral have been working together for many years but it is only comparatively recently that they have developed the Blue Commotion concept, mixing Rob's more rock-orientated approach with Zoe's soulful vocals.
In this special Zoe and Rob chat to Pete about their music with tracks from the current album 'This Is The Life I Choose'.
Mixcloud – Listen Again
---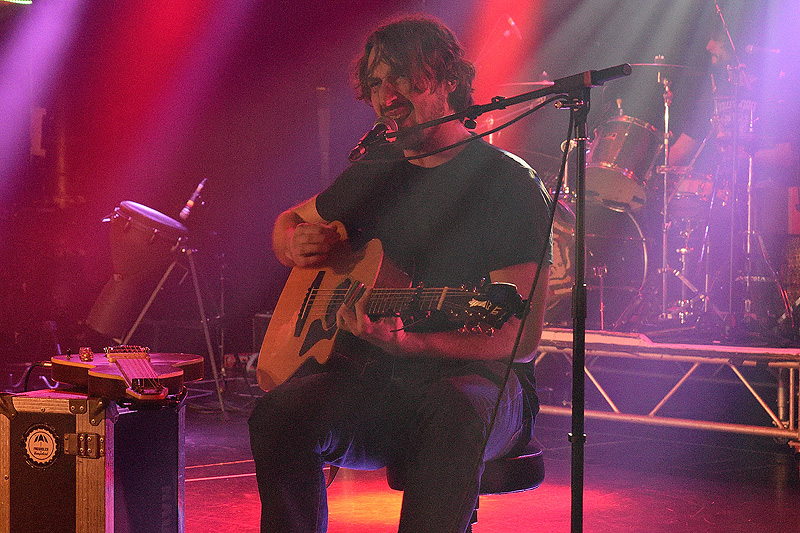 Sunday 26 March WILLE AND THE BANDITS
The band are currently on tour in the UK and play Bearded Theory Festival at the end of May.  They've announced a UK tour for October 2017.
Mixcloud – Listen Again
---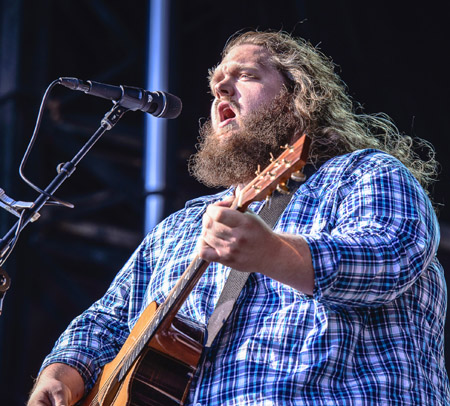 Sunday 19 March – MATT ANDERSEN
Award winning Canadian singer/songwriter chats to Pete ahead of a UK tour in May.
Mixcloud – Listen Again
---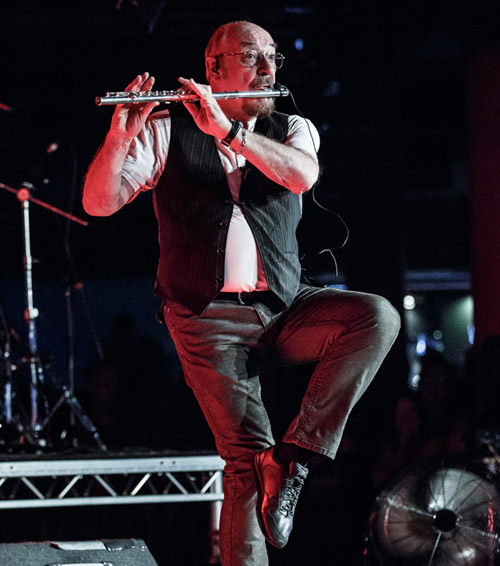 Sunday 12 March, 20:00 IAN ANDERSON
Pete chats to the Jethro Tull founder, with tracks from his latest album.
Mixcloud – Listen Again
---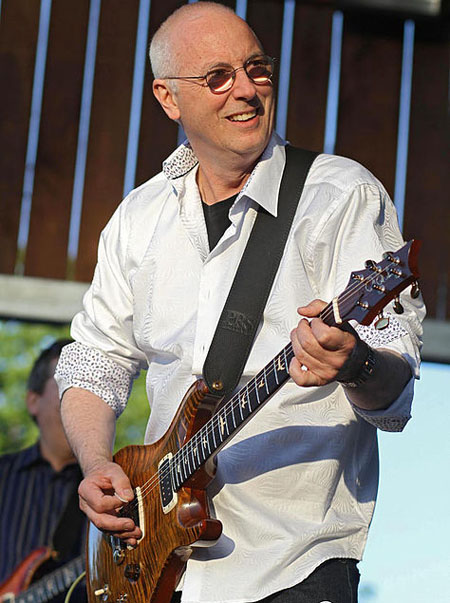 Sunday 5 March, 20:00 PAUL REED SMITH
Monday 6 March, 16:00 GMT and Thursday 9 March, 23:00 GMT
Pete chats to the legendary guitar maker, with tracks from his new album.
Mixcloud – Listen Again
---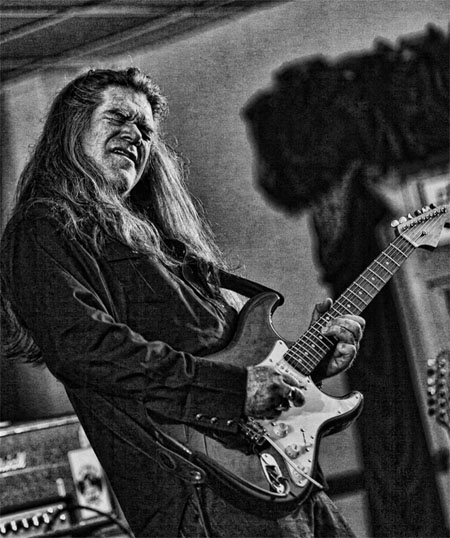 Sunday 26 February, 20:00 MICHAEL KATON
Pete chats to Michael about his new album, a tribute to Rory Gallagher.
Mixcloud – Listen Again
---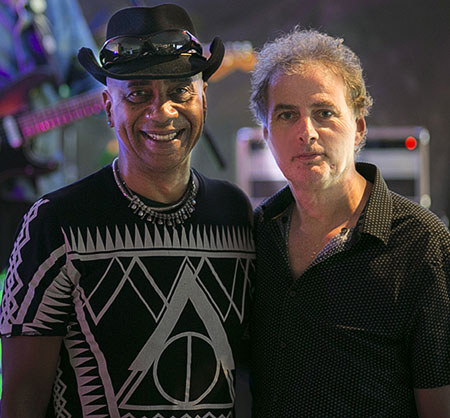 Sun 19 February, 20:00 Marcus Malone
Mixcloud – Listen Again
UK dates
17 March – The Limelight Theatre, Aylesbury
01 April – The Exmouth Pavillion, Exmouth
07 April – The New Crawdaddy Club, Billericay
21 April – Boom Boom Club, Sutton
28 April – The Met, Bury
29 April – Saltburn Blues Club, Saltburn
09 June – The Old Town Hall, Hemel Hempsted
10 June – The Meeting Rooms, Halifax
---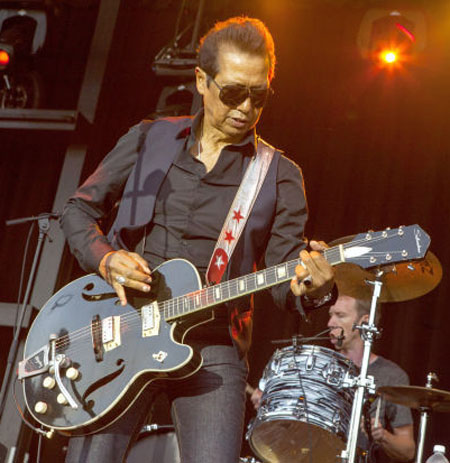 Sun 12 February, 20:00 Alejandro Escovedo
Alejandro Escovedo released 'Burn Something Beautiful' in October 2016 via Fantasy Records, with R.E.M.'s Peter Buck and Scott McCaughey (The Minus 5) as co-writers/producers.
Escovedo's started out with The Nuns, San Francisco's famed punk band but has had stints with Austin-based-based alt-country rock pioneers, Rank & File, and True Believers.
Escovedo's first solo album 'Gravity' was released in 1992 and since then he has received several awards including the Americana Music Association's Lifetime Achievement Award for Performing in 2006,
In this feature, Alejandro chats with Pete Feenstra who plays tracks from the current album.
Mixcloud – Listen Again
---
Sunday 5 February, 20:00
Danny Bowes of THUNDER
The Thunder frontman chats about the new album 'Rip It Up'.
Mixcloud – Listen Again
---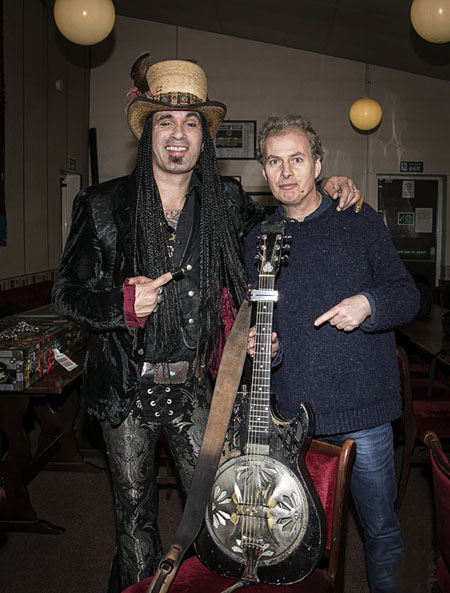 ERIC SARDINAS
Sunday 29 January, 20:00  (Tuesday 31 January, 21:00 repeat)
Slide guitarist and singer-songwriter Eric Sardinas picked up a guitar at age six. He was inspired by the energy of roots music from his mum's soul, Motown, gospel, and early rock n' roll collection. From his elder brother, classic rock was always being played. Sardinas reflects, "Music was always heard in the house. I woke up to, and fell asleep to it. Still do". In his teens, he submerged himself in the Blues.
Since the late-90s' Sardinas' seven albums have displayed a distinct style that musically pushes the boundaries of rock and blues.
Mixcloud – Listen Again
---
BERNIE MARSDEN
Sunday 22 January, 20:00
A chance to hear again Pete's chat (June 2014) ahead of Bernie's appearance at Giants Of Rock.
---
Sunday 15 January, 20:00 Big Hitters (Tuesday 17 January, 21:00 repeat)
Pete plays 16 big hitters in the world of blues rock
---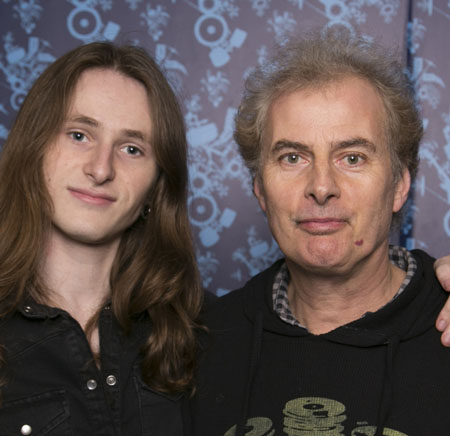 AARON KEYLOCK
Sunday 8 January, 20:00 (Tuesday 10 January, 21:00 repeat)
Pete chats to Aaron about his new album 'Cut Against The Grain' released on 20 January via Provogue Records.
Mixcloud – Listen Again
---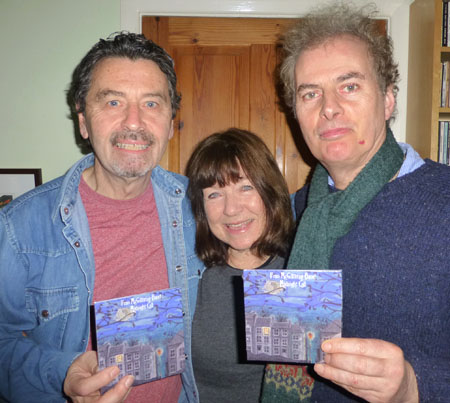 FRAN McGILLIVRAY
Sunday 1 January, 20:00 (Tuesday 3 January, 21:00 repeat)
Pete chats to Fran about her new album with Mike Burke 'Midnight Call'.  The album is launched on 7 January at The Brooks Blues Bar, The Seven Dials Club, Covent Garden, London WC2H 9LH.
Mixcloud – Listen again
---
LINKS
The Pete Feenstra Feature Archive
The Pete Feenstra Rock & Blues Show
Pete Feenstra bio
---
In: