The Pete Feenstra Feature
Interviews and the Blues...
---
Sunday 20:00
This weekly show gives listeners the opportunity to explore in more depth an artist or album.  Pete chats to a variety of artists, frequently discussing (and featuring) their own favourite tracks that have inspired or influenced them over the years.
Please note that if you are in the USA, for copyright reasons, you might not be able to listen again via our Mixcloud player.  Where possible, we have used an alternative inline player.
---
Latest shows

Sunday 26 January 2020 -LUCKY PETERSEN (Tuesday 28 January, 21:00 repeat)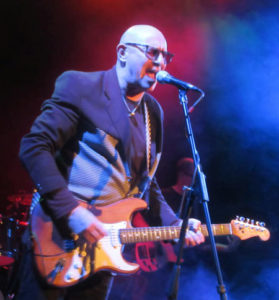 Sunday 19 January 2020 – EDDIE MARTIN (Tuesday 21 January, 21:00 repeat)

"With house-rocking slide and Buddy- Guy-like pyrotechnics..he is among the UK's most respected blues musicians…." The Times
The versatile harp playing/guitarist and multi instrumentalist Eddie Martin has been a prolific songwriter since the age of 16.  His albums have ranged from One-Man-Band to Big Band to Power-Rock trio as he has wrung every drop of inspiration and instrumental technique out of the blues tradition and pushed it ever outwards with his own writing.
Touring 35 countries with 15 acclaimed original albums and a string of National and International Awards and Nominations (including Winner, Best Solo Artist category in 2018 European Blues Awards), Eddie has become known as "The Ambassador of British Blues."
---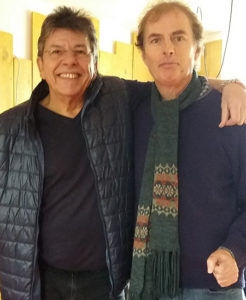 Sunday 12 January 2020 – JEFF GAUTIER

The legendary French drummer chats to Pete about his career.  Translation and Interview Feature
---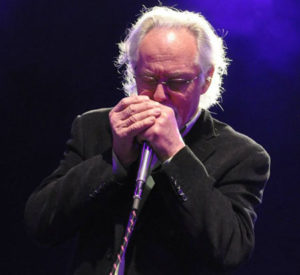 Sunday 5 January 2020 – JOHN O'LEARY (Tuesday 7 January, 21:00 repeat)
John O'Leary chats to Pete about Savoy Brown.  The band play Beaverwood Club, Chislehurst, Kent on Tuesday 14 January.  2020 marks  their 55th anniversary.
---
LINKS
The Pete Feenstra Feature Archive (Index, including October – December 2019)
The Pete Feenstra Rock & Blues Show
Pete Feenstra bio
---
In: