The Pete Feenstra Feature
Interviews and the Blues...
---
Sunday 20:00
This weekly show gives listeners the opportunity to explore in more depth an artist or album.  Pete chats to a variety of artists, frequently discussing (and featuring) their own favourite tracks that have inspired or influenced them over the years.
Please note that if you are in the USA, for copyright reasons, you won't be able to listen again via our Mixcloud player.  Where possible, we have used an alternative inline player.
Latest Shows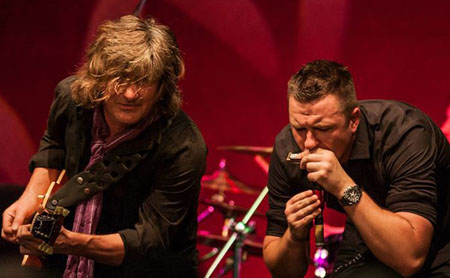 Sunday 12 August: GERRY JABLONSKI & PETER NAROJCZYK (Tuesday 14 August, 21:00 repeat)

---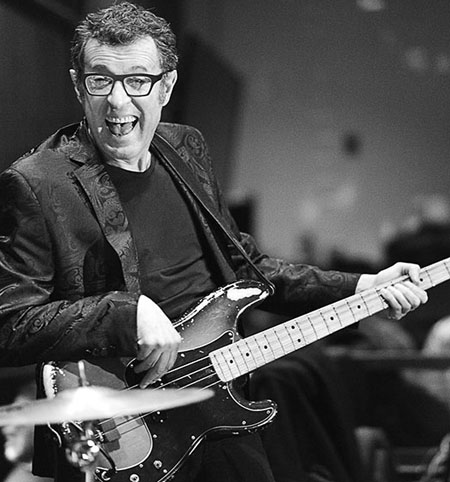 Sunday 5 August: BIG APPLE BLUES (Admir Hadzic)
Big Apple Blues is a New York City-based collective of NYC-blues scene veterans. Band members have shared the stage with some of the all time blues and roots greats:  Hugh Pool,  guitarist Zach Zunis, harmonica wizard Anthony Kane,  drummer Barry "Baron of the Blues" Harrison, bassist Admir "Dr Blues" Hadzic and Hammond B3 master himself – James Alfredson.
In this hour special Admir Hadzic chats to Pete Feenstra about the band with tracks from the second album 'Manhattan Alley'.
---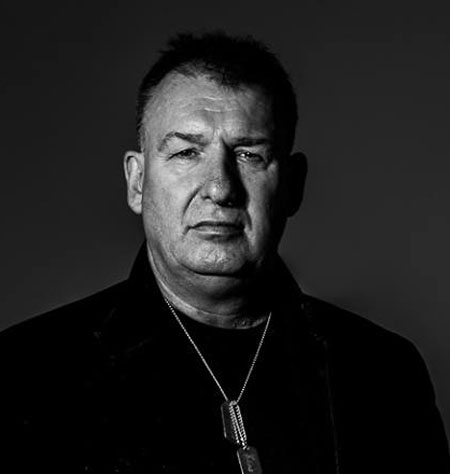 Sunday 29 July: ELIAS T. HOTH (Tuesday 31 July, 21:00 repeat)
Elias.T. Hoth was born in Leigh, near Manchester, England in the 1960's.  Influenced by such iconic bands as AC/DC, Deep Purple, Bad Company, Queen and Status Quo. He has since released six studio albums 'Let Sleepin' Demons Lie' 2007, 'Wrath Widower' 2013 (awarded a gold disc for the fastest selling worldwide sales via CD Baby), 'Confession With The Devil' 2015, the acoustic album 'Sickle & Scythe" 2017 and 'O Rhesus Negative' his latest release.
In 2010 Elias.T. Hoth won the Manchester Radio station 106.1 (now INXS Radio) Monsters of Rock Original Band Competition with his 'Let Sleepin' Demons Lie' album single 'Hex on You'.
---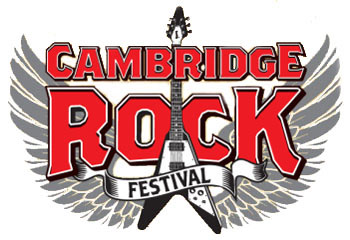 Sunday July 22 Cambridge Rock preview (Thursday 26 July, 22:00 repeat)
The Festival takes place 26-29 July.
---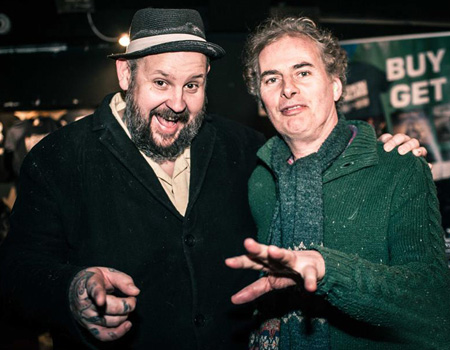 Sunday 15 July: BIG BOY BLOATER (Tuesday 17 July, 21:00 repeat)
Big Boy Bloater released his latest album in June 2018 via Provogue Records 'Pills'.  The album title reflects Bloater's battle with depression but the subject matter for the songs range from the autobiographical to the observational, and the slightly obsessional: a lover of horror films there are always references to the weird and the wonderful.
In this hour special he discusses the album and we hear selected tracks.
UK tour dates (2018)
Thu. 6 Sept – NOTTINGHAM, the Maze
Fri. 7 Sept – NEWCASTLE, The Cumberland Arms
Sat. 8 Sept – GLASGOW, Stereo
Sun. 9 Sept – PRESTON, The Continental
Thu., 13 Sept – BIDEFORD, The Palladium Club
Wed. 19 Sept – LONDON, The Black Heart
Thu. 20 Sept – BRISTOL, Mr. Wolf's
Fri. 21 Sept – ALDERSHOT, West End Centre
Wed. 26 Sept – SHREWSBURY, Albert's Shed
Thu. 27 Sept – CHELTENHAM, The Frog And Fiddle
Fri. 5 Oct – NORWICH, B2 Venue
Sat. 6 Oct – LOUTH, Hoochie Coochie Club
---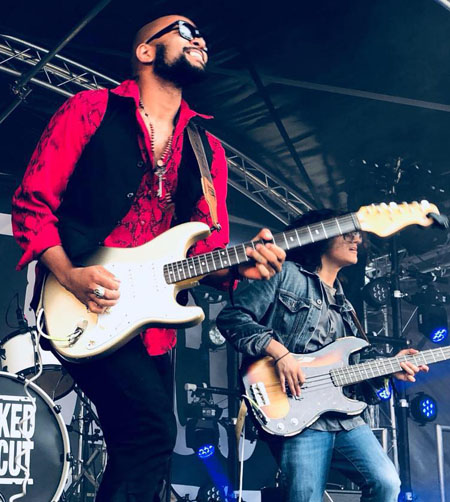 Sunday 1 July: PORCELAIN HILL (Tuesday 3 July, 21:00 repeat)
UK dates
July 2nd Beaverwood Club, Chislehurst Kent BR7 with Davy Knowles band
July 8th New Cross Inn, London SE14
July 14th Boom Boom Club/Sutton United, Surrey SM1 with 4th Labyrinth
July 24th Beaverwood club, Chailsehurst, Kent BR7 with Deep Blue Sea (featuring Degas USA)
July 27th The Marine, Sidmouth, Devon EX10 8BB
---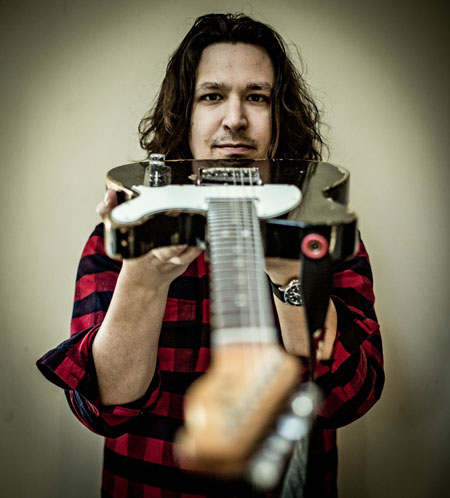 Sunday 24 June: DAVY KNOWLES (Tuesday 26 June, 21:00 repeat)
Davy Knowles returns to the UK in support of his "Live Bootleg 2017" album
Described by Joe Satriani as "My favourite bluesman", Davy Knowles is an acclaimed Chicago-based guitarist from the Isle of Man.
He's recently toured with Rory Gallagher rhythm section Gerry McAvoy and Ted McEnna and now brings his full American band to Europe.
He's definitely the gunslinger guitarist of the 21st century," – Peter Frampton
The journey began for Davy Knowles growing up in the Isle of Man, learning to play guitar from listening to the likes of Gallagher, Clapton, Knopfler, Green and Mayall in his father's record collection, and honing his skills playing the local music circuit.
UK Gigs (Summer 2018)
Mon 2nd July Beaverwood Club, Beaverwood Rd, Chislelhurst, Kent BR7
Tue 3 July The Horn , St Albans, Herts
Wed 4 July Shepherds Bush Empire (with Supersonic Blues Machine)
Fri 6 July Rock City Basement, Nottingham
Sat 7 July The Thunderbolt, Bristol
Sun 8 July Linton Festival, Ross On Wye
---
LINKS
The Pete Feenstra Feature Archive (Index, including January-June 2018)
The Pete Feenstra Rock & Blues Show
Pete Feenstra bio
---
In: