Kris Barras was voted in the Top 15 Blues Guitarists in the world poll by the readers of Music Radar/Total Guitar Magazine. He's signed a multi-album deal to Provogue/Mascot Label Group and the album 'The Divine & Dirty' is released in March 2018.
In reviewing the album Pete Feenstra commented: "'The Divine And Dirty' ticks all the right boxes. It rocks hard on a coherent set of songs while drawing on several bluesy influences. The radio friendly hooks and bristling solo's give the album its drive, and Barras's fine vocal range adds fervour and passion."
Kris will be touring with Beth Hart in the UK, 10 April-1 May.
---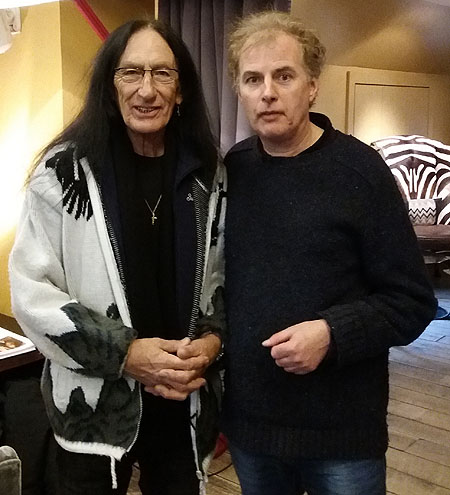 Sunday 18 March, 20:00 – KEN HENSLEY (Monday 19 March, 16:00; Thursday 22 March, 23:00 repeat)

On 30 March, via BMG, Ken Hensley releases a new compilation 'Rare & Timeless' consisting of new material, re-recordings and solo output.
This album has been compiled by Ken and gives a unique insight to his music, packaged with rare photos, lyrics, and his own liner notes.
He recently played a showcase gig in London at The Hospital Club when Pete Feenstra caught up with him for a chat.
---
LINKS
The Pete Feenstra Feature Archive (Index, including January-March 2018)
The Pete Feenstra Rock & Blues Show
Pete Feenstra bio