The Pete Feenstra Feature
Interviews and the Blues...
---
Sunday 20:00
This weekly show gives listeners the opportunity to explore in more depth an artist or album. 
Pete chats to a variety of artists, frequently discussing (and featuring) their own favourite tracks that have inspired or influenced them over the years.
Please note that if you are in the USA, for copyright reasons, you might not be able to listen again via our Mixcloud player.  Where possible, we have used an alternative inline player.
STOP PRESS! PETE FEENSTRA VOTED BLUES BROADCASTER OF THE YEAR IN THE UK BLUES AWARDS 2020! More information

---
Latest shows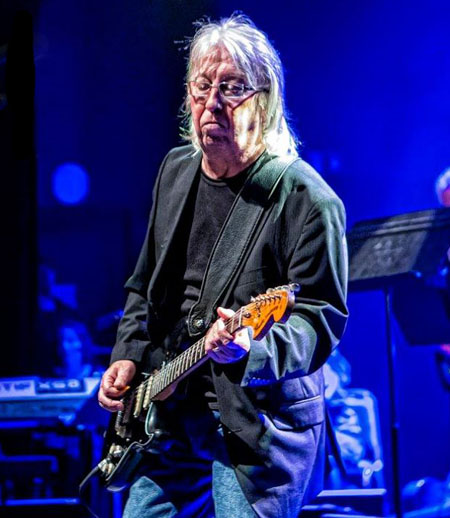 Sunday 5 July NORMAN BEAKER (Tuesday 7 July, 21:00 repeat)
Recently inducted into the Blues Hall Of Fame as: 'A Legendary Blues Artist from England' and an honorary member of the UKBlues Federation, Stockport based guitarist, singer songwriter and producer Norman Beaker is celebrating his 50th anniversary with a splendid album called Running Down The Clock.
He's played and recorded with the likes of Victor Brox, Chris Farlowe, Graham Bond, Jack Bruce, Larry Garner, Van Morrison, Dick Heckstall Smith, Zoot Money, Paul Jones, Ruby Turner etc, and toured with American artists such as BB King, Jimmy Rogers, Buddy Guy, Lowell Fulson, Fenton Robinson, Chuck Berry, Carey Bell and , James Booker etc .
---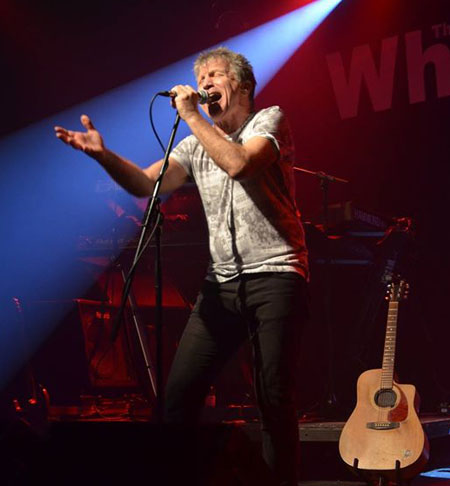 Sunday 28 June JOHNNY WARMAN (Monday 6 July, 16:00, Thursday 9 July, 23:00 repeat)

Johnny Warman's first main band was Bearded Lady but it wasn't until late 1977 that he caught the attention of Ringo Starr and his label.  The album that followed 'Hour Glass' failed to chart but in 1981 – signed to Elton John's Rocket label – Warman's album 'Walking Into Mirrors' achieved wider success.
Since this time, Warman has continued to write for other artists (including Starship and Asia) and contributed to Ringo Starr's album in 1992.
---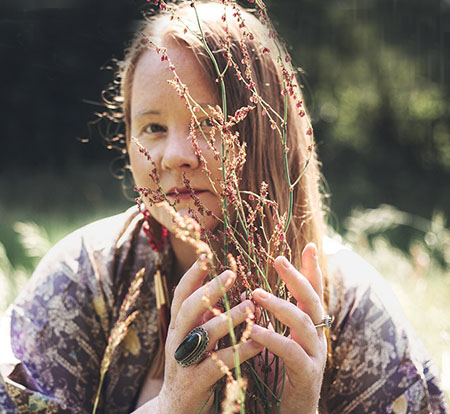 Sunday 21 June LAYLA ZOE (Tuesday 23 June, 21:00, repeat)
With a 13 album career, a once-in-a-generation voice and livewire stagecraft , Dutch based Canadian powerhouse vocalist Layla Zoe is in the forefront of the contemporary rock-blues scene.
She's performed worldwide with some of the greatest blues legends of our time and has recently captured her explosive style on the 'Retrospective Tour 2019' live album, while crowd finding her forthcoming 'Nowhere Left To Go' studio album.
---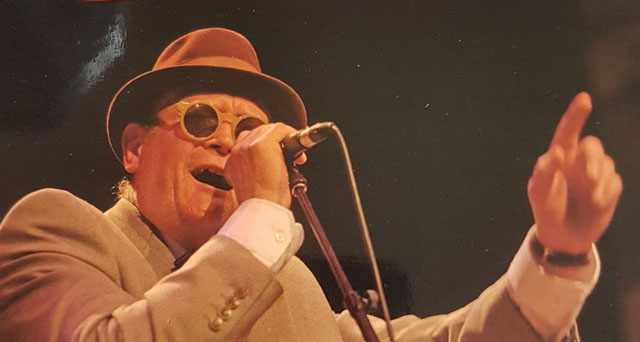 Sunday 14 June TIM ELLIOTT (Blues N Trouble)  (Tuesday 16 June, 21:00, repeat)
Formed in 1979, by the mid-80s Blues n Trouble were one of the leading rock blues & boogie bands and even made it over to the States, playing at the 'Memphis In May Festival' as well as at the Memphis Blues Festival.  The ubiquitous band's unofficial mission statement was: 'If we're not in your town, it's probably because we just left it'.
They toured with BB King and Robert Cray and were mentored by the 6th Stone Ian Stewart, who also appeared along with Cray on their 1986 'No Minor Keys' album. They later cut the Grammy nominated 'Lazy Lester Rides Again', and won a Blues ward for their 'Down To The Shuffle' album.
---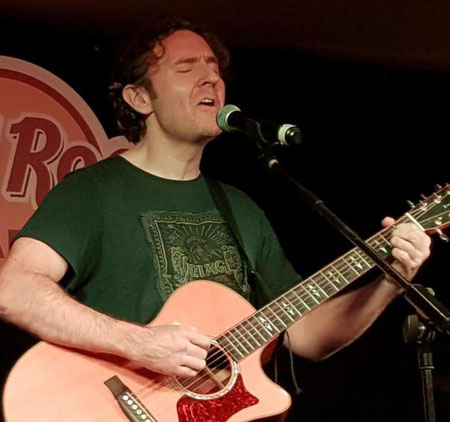 Sunday 7 June RONAN FURLONG  (Monday 8 June, 16:00 & Thursday 11 June, 23:00, repeat)
Irish singer songwriter Ronan chats to Pete about his music with tracks from the album 'Minerva's Meddling'.
---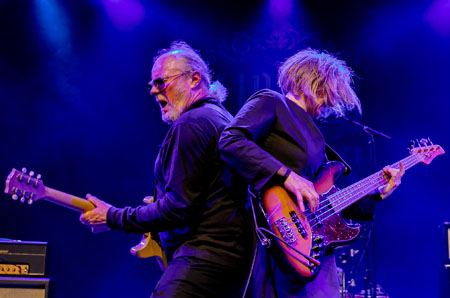 Sunday 31 May STARLITE CAMPBELL BAND  (Tuesday2 June, 21:00 repeat)
Suzy and Simon choose some of their favourite tracks.
---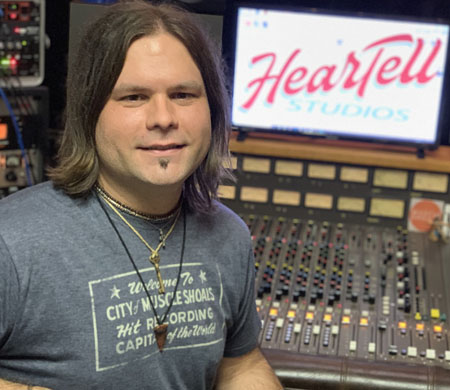 Sunday 24 May GRANT WALDEN Muscle Shoals studio owner, musician and podcaster (Tuesday 26 May, 21:00 repeat)
---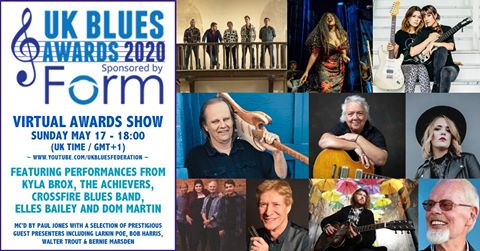 Sunday 17 May UKBLUES AWARDS 2020 – Pete plays a selection of the finalists (Tuesday 19 May, 21:00 repeat)
---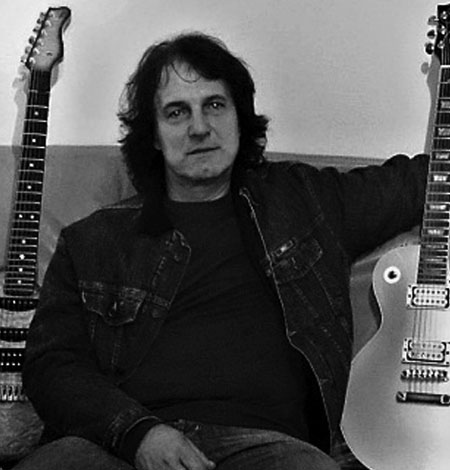 Sunday 10 May BORIS ZAMBA (Voodoo Ramble) (Tuesday 12 May, 21:00 repeat)
The frontman of blues rockers Voodoo Ramble chats to Pete about his music with tracks from the album 'That's Why'.
---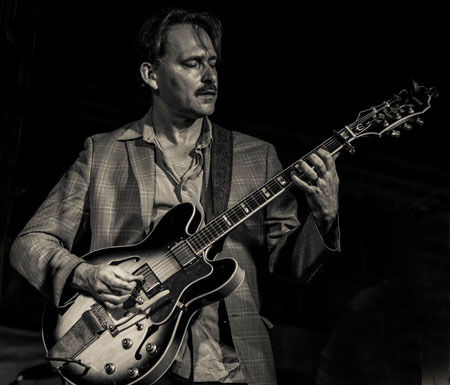 Sunday 3 May JOHNNY BURGIN (Tuesday 5 May, 21:00 repeat)
Johnny Burgin is a contemporary blues artist with a traditional feel, who learnt his chops with Taildragger Jones on the Westside of Chicago in the 90's.
He played with Mary Lane, Johnny B Moore, Johnny Littleton, Lurrie Bell, Jimmy Dawkins etc, and toured with Pinetop Perkins and former Howlin Wolf drummer.
He signed to Delmark Records in 1996, quit music in 2002, making a comeback in 2009. Since this time he's been recognised as a leading international Chicago blues practitioner.
In this special, Johnny chats about his music with tracks from his live album on Delmark Records.
---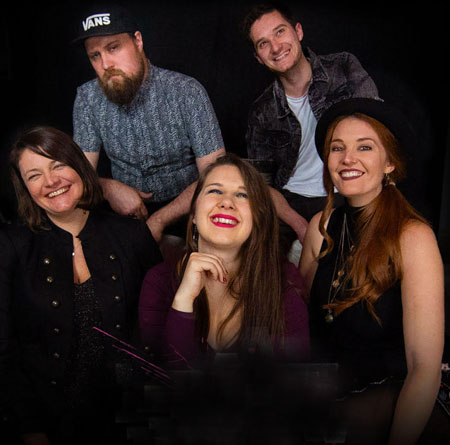 Sunday 26 April BRAVE RIVAL (Tuesday 28 April, 21:00 repeat)
The Hampshire-based band chat to Pete with tracks from the new live album.  Their sound is influenced by the likes of Fleetwood Mac, Led Zeppelin and Tedeschi Trucks.
---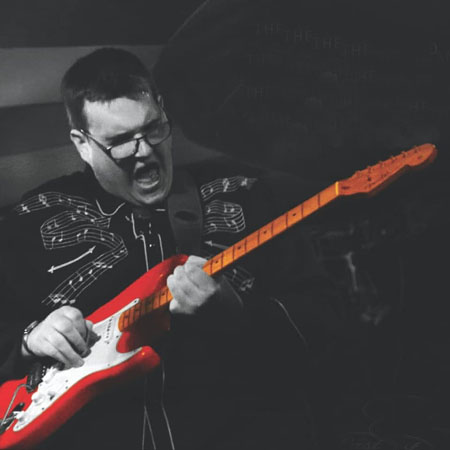 Sunday 19 April JAMES OLIVER (Tuesday 21 April, 21:00 repeat)
The Welsh guitarist chats about his music and new album 'Twang!'.
---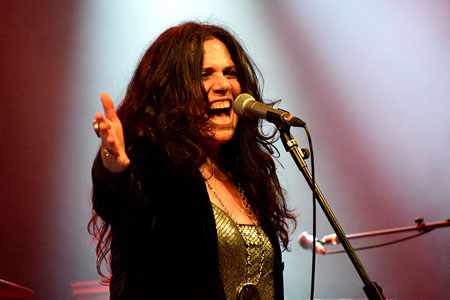 Sunday 12 April SARI SCHORR (Tuesday 14 April, 21:00 repeat)
Sari chats to Pete about her new live album.
---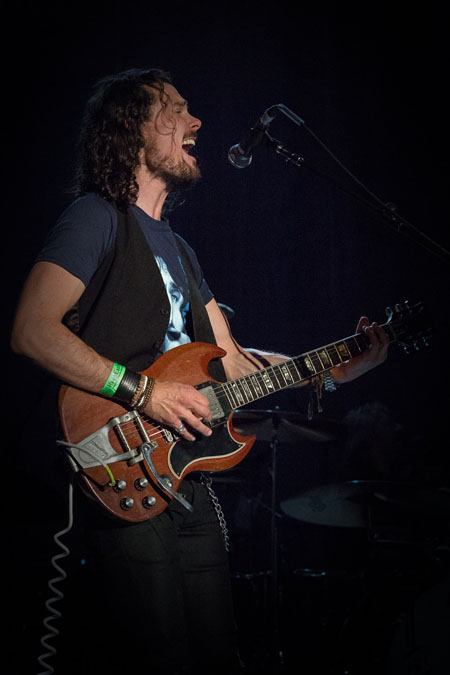 Sunday 5 April GEORGE JONES (Son Of Man) (Monday 6 April, 16:00, Thursday 9 April, 23:00 repeat)
Pete Feenstra chats to Son Of Man frontman with tracks from the new album 'State Of Dystopia'.
---
LINKS
The Pete Feenstra Feature Archive (Index, including January – March 2020)
The Pete Feenstra Rock & Blues Show
Pete Feenstra bio
---
In: