The Pete Feenstra Feature
Interviews and the Blues...
---
Sunday 20:00
This weekly show gives listeners the opportunity to explore in more depth an artist or album.  Pete chats to a variety of artists, frequently discussing (and featuring) their own favourite tracks that have inspired or influenced them over the years.
Please note that if you are in the USA, for copyright reasons, you won't be able to listen again via our Mixcloud player.  Where possible, we have used an alternative inline player.
Forthcoming shows:

Sunday 23 December, GARY BONER (Roadhouse)
Latest shows

Photo: Mark Hughes
Sunday 16 December, RYAN McGARVEY, (Tuesday 18 December, 21:00)
---

Photo: Mark Hughes
Sunday 9 December, LETHBRIDGE OWEN
With exclusive tracks from their forthcoming album, Pete chats to Kelly Lethbridge and Jimmy Owen about their music.
The album 'Mind Over Matter' features in Pete's "Best of 2018" selection.
---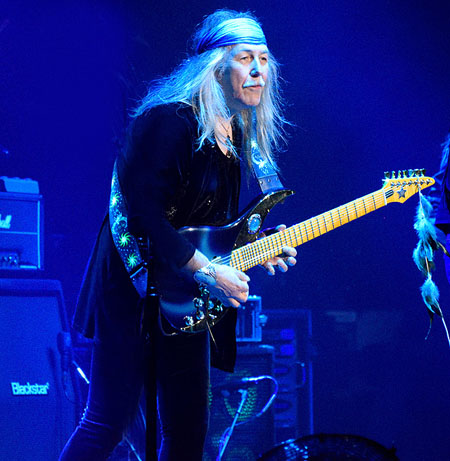 Sunday 25 November: ULI JON ROTH (Monday 26 November, 16:00, Thursday 29 November, 23:00 repeat)
Uli played his first ever show in December 1968 – at the age of 13 – and to celebrate his upcoming 50th Stage Anniversary, he will play six very special UK concerts.
Pete chats to Uli about his career including Electric Sun and Scorpions including tracks from the 2015 release 'Scorpions Revisited'.  He paved the way for later virtuosos such as Malmsteen, Eddie van Halen, Vai, Satriani, Jason Becker – and a generation of younger players who came after him – with his novel use of highly melodic, classically inspired arpeggios and scales.
UK dates
Thursday 29 November – Corporation, Sheffield
Friday 30 November – ULU, London
Saturday 1 December – Kasbah, Coventry
Sunday 2 December – Academy 3, Manchester
Monday 3 December – Òran Mór, Glasgow
Wednesday 5 December – The Stables, Milton Keynes
---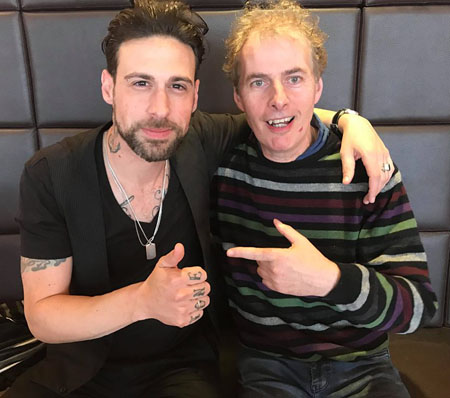 Sunday 18 November: DAN PATLANSKY  (Tuesday 20 November, 21:00 repeat)
To coincide with his UK November tour dates (21st-30th) Dan Patlansky releases a live EP, recorded in Pretoria this year.
---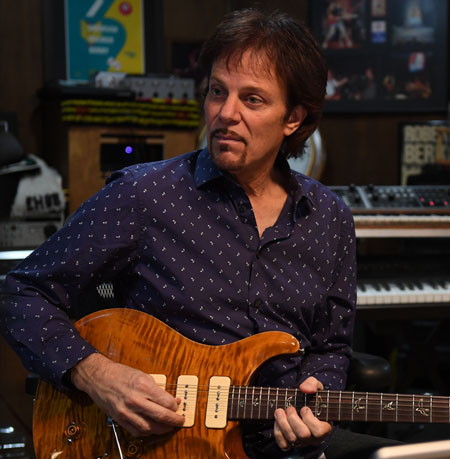 Sunday 11 November: ROBERT BERRY  (Monday 12 November, 16:00 repeat)
Robert Berry formed 3 in 1988 and made one album with Keith Emerson and Carl Palmer.
Thirty years later, Berry reimagined the songs he had been working on with Keith Emerson prior to his tragic death.  In this hour special he tells Pete about the project with tracks from the album.
---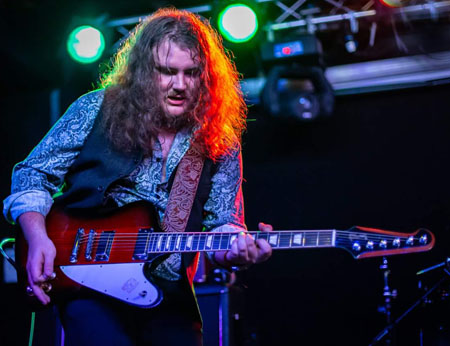 Sunday 4 November: TOM KILLNER (Tuesday 6 November, 21:00 repeat)
The Tom Killner Band emerged in 2012 based in Rotherham, Yorkshire, and quickly grew a loyal local following.
The debut album Hard Road in 2015 was followed by Live in 2017 and reinforced Tom Killner's growing reputation as a talented guitarist/vocalist.
The latest release – Get Back Up – in October 2018 was described by Pete Feenstra as "…the kind of album that bigger names than Tom Killner spend most of their career working towards. Its fresh, vital, intense, soulful and rocks hard. Go out and buy it."
---
Sunday 28 October: WARNER E.HODGES (Tuesday 30 October, 21:00 repeat)

World-renowned Nashville six-string rocker Warner E. Hodges was a founder member of million selling southern rockers JASON & THE SCORCHERS and is also guitarist for DAN BAIRD'S HOMEMADE SIN.
His new album, "Right Back Where I Started" features 10 new songs that demonstrate his kick ass southern style.
---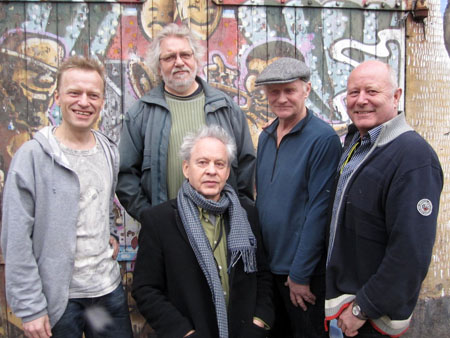 Sunday 21 October: TAYLOR'S UNIVERSE
Pete showcases the music and creativity of Robin C. Taylor.  For the past couple of decades Taylor has been purveying an infectious mix of rock/jazz/fusion and prog and this hour special features a selection of tracks.
---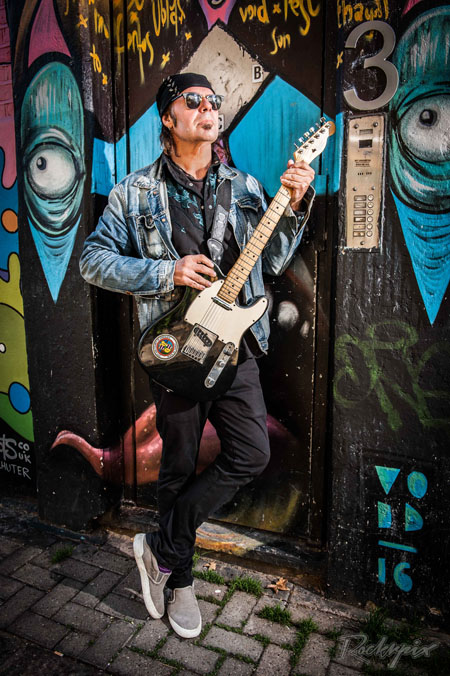 Sunday 14 October, JAVIER VARGAS (Tuesday 16 October, 21:00 repeat)

Spain's biggest blues artist, Javier has received eight platinum discs for sales of his records.  His latest album – King Of Latin Blues – features a star-studded cast of performers including the late Junior Wells, Devon Allman and Steve Hunter.  In this hour special, he chats to Pete Feenstra about his music with tracks from the new compilation.
Photo: John Bull/Rockrpix
---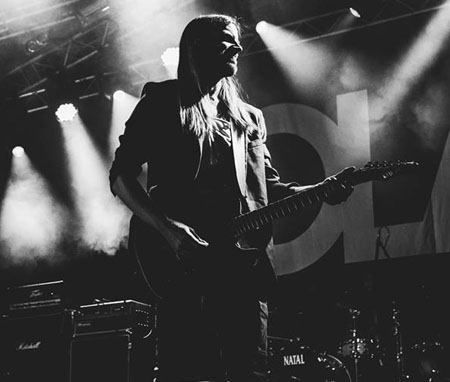 Sunday 7 October, ASGER MYGIND (Vola)
Danish band Vola promote their band new 'Applause Of A Distant Crowd' album on Provogue.
The band's eclectic, groove-oriented music draws it's inspiration ranging from 70's progressive rock to modern day electronica, industrial and extreme metal.
The band features Asger Mygind on vocals and guitar, Nicolai Mogensen on bass, Martin Werner on keyboards and Adam Janzi on drums.
---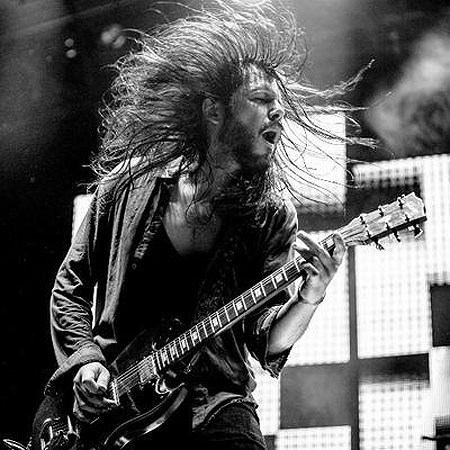 Sunday 30 September, MARCUS BONFANTI (Jawbone) (Tuesday 2 October, 21:00 repeat)

Marcus chats about his new band, Jawbone, with tracks from their debut album.
---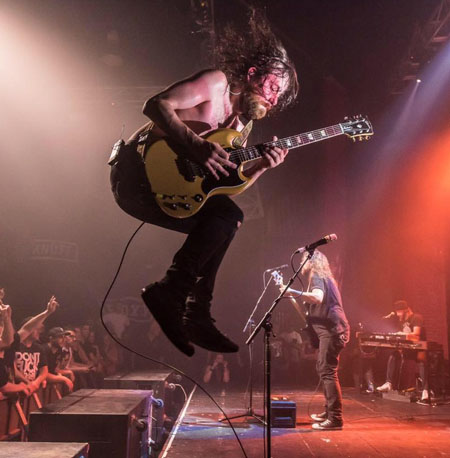 Sunday 23 September, Jeremy Widerman (MONSTER TRUCK )

Monster Truck have just released a new album 'True Rockers'.  The band's guitarist Jeremy Widerman chats to Pete Feenstra about their music.
The band play UK dates with Black Stone Cherry and The Cadillac Three, 6-14 December.
---
LINKS
The Pete Feenstra Feature Archive (Index, including January-September 2018)
The Pete Feenstra Rock & Blues Show
Pete Feenstra bio
---
In: