The Pete Feenstra Feature
Interviews and the Blues...
---
Sunday 20:00
This weekly show gives listeners the opportunity to explore in more depth an artist or album.  Pete chats to a variety of artists, frequently discussing (and featuring) their own favourite tracks that have inspired or influenced them over the years.
Please note that if you are in the USA, for copyright reasons, you won't be able to listen again via our Mixcloud player.  Where possible, we have used an alternative inline player.
Latest Shows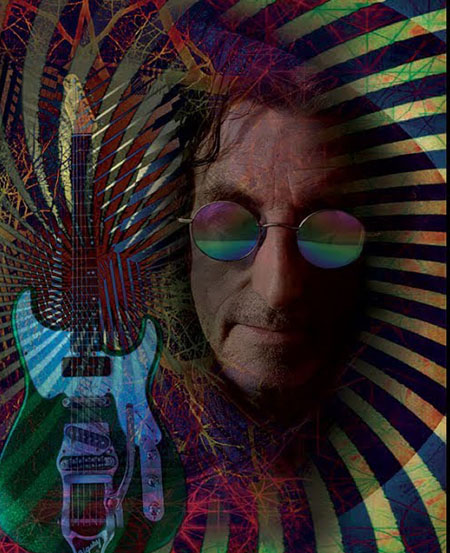 Sunday 13 August 20:00 GWYN ASHTON  ( Tuesday15 August, 21:00 repeat )
Gwyn Ashton has been hauling his beaten up National steel guitar and '63 Strat around the world for nearly 20 years, opening for top-billing artists such as Van Morrison, Johnny Winter, Canned Heat, Robin Trower and a multitude of other fine musicians, as well as headlining his own concerts from the UK to eastern Europe.
He has been captured on film by ZDF TV (Germany), Czech National TV, Bulgarian TV on the Slavi Show and many other European networks at festivals, concerts and television shows across the continent.
Gwyn has appeared at festivals in Brazil, Mexico and his native homeland of Australia. He has opened for Status Quo at 15 UK major concert venues including London's prestigious Wembley Arena.
He has released six albums and one EP, came third place behind Jeff Beck and Gary Moore in a French guitar magazine poll, had two albums simultaeously in the Amazon Top 100 and records and tours with some of the world's leading rock musicians.
---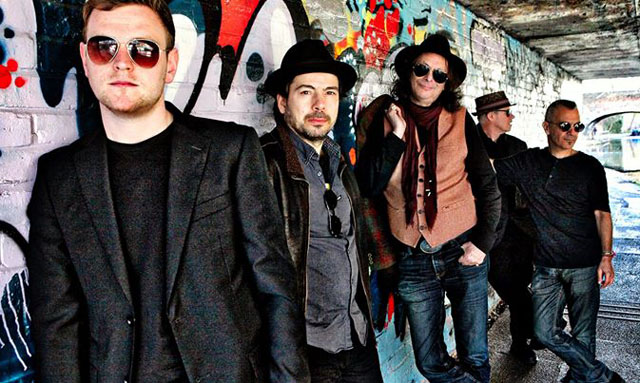 Sunday 6 August 20:00 JFK BLUE  ( Tuesday 8 August, 21:00 repeat )
Pete chats to Les Fleischman from blues rockers JFK Blue and hears about some of his influences.
---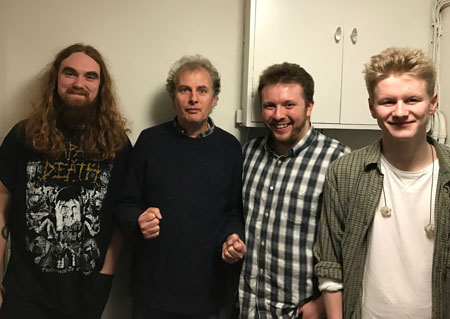 Sunday 30 July 20:00 THE BLUE HORIZON  ( Tuesday 1 August, 21:00 repeat )
The Blue Horizon is a powerhouse rock/blues band based in Somerset.
Primarily performing as a trio they initially covered material by band such as Cream / Eric Clapton, Peter Greens Fleetwood Mac, Rory Gallagher, The Rolling Stones, Jimi Hendrix, as well as old blues classics from the greats!
After gigging in London for the last six years band leader Iain Eccleston moved back to Somerset and the new hi-energy rock/blues band with their own material.
'Justified, Volume 1' is effectively the band's debut album and is the perfect meeting of kick ass rock blues performed by a scintillating power trio, for whom every show is an opportunity to take the material into a new and exciting direction.
The Blue Horizon are: Iain Eccleston – vocals/guitars, Ed Gerlach – Bass, Josh Armitage – Drums
---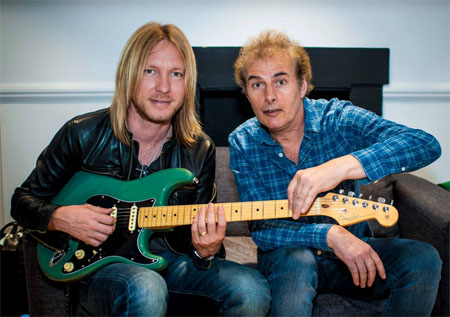 Sunday 23 July 20:00 KENNY WAYNE SHEPHERD  ( Tuesday 25 July, 21:00 repeat )
Kenny Wayne Shepherd was inspired after meeting Stevie Ray Vaughan in 1984, at the age of 7. He was signed at the age of 13 to a multiple album deal by Giant Records chief Irving Azoff.
Several albums followed including 'Trouble Is…' which became the longest-running album on the Billboard Blues Charts. Kenny has also worked with Stephen Stills and Barry Goldberg in the blues rock "supergroup" The Rides.
In July 2017 Provogue released 'Lay It On Down' which coincided with a major European tour (including headlining the Outlaw Country stage at Ramblin' Man Fair in the UK). Kenny returns to the UK in late October for a series of dates.
---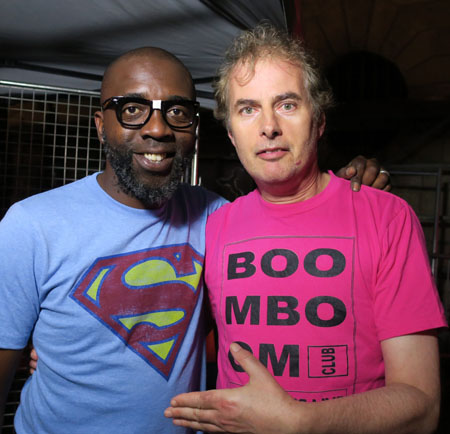 Sunday 16 July 20:00 MR SIPP  ( Tuesday 18 July, 21:00 repeat )
Castro Coleman was influenced by B B King at the age of 6  when he started playing the guitar.  Since 2012 he's won many blues competitions whilst also winning many awards for gospel music.  He is also active in local (Mississippi) schools teaching about the blues genre.
This hour special includes tracks from his current album The Mississppi Blues Child on Malaco Records.  This work has won a Blues Music Award nomination in the category of New Artist Album Debut.
---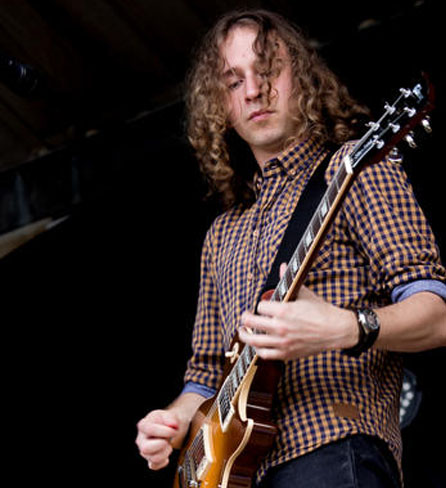 Sunday 9 July 20:00 ADAM SWEET  ( Tuesday 11 July, 21:00 repeat )
Gigging since the age of 15 Adam's debut album 'Small Town Thinking' was released on independent East Devon label NEO Music at the turn on 2013/14. With his acoustic guitar providing the foundation Adam and producer Alan West built the album from their Devon studio, calling on Alan's long time friend and Nashville based producer Thomm Jutz to add a little extra magic in the form of some of Music City's finest session players.
The start of 2017 has seen Adam release "Take Your Time" – a 5 track EP that presents Adam's latest material in a stripped back acoustic format that perfectly captures the essence of his acclaimed one-man shows.
The EP, performed and produced solely by Adam, features material co-written with his long-standing writing partner Steve Black, as well as a track written with founder member of Level 42, Boon Gould.
---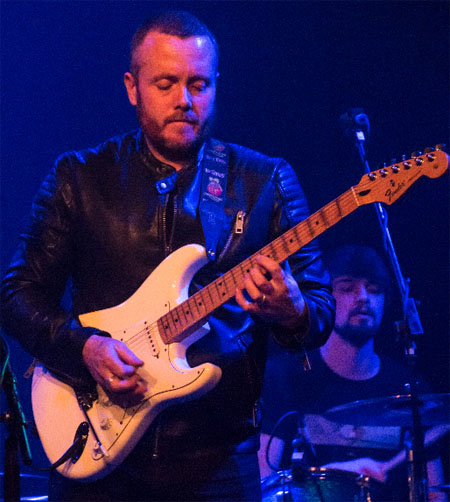 Sunday 2 July 20:00 BRENT HUTCHINSON (Tuesday 4 July, repeat  including recent 'In Session for GRTR!')

The UK blues rocker, with bassist Ian Hill,  chats to Pete about his music with tracks from 'Smoke & Mirrors'.
---
LINKS
The Pete Feenstra Feature Archive
The Pete Feenstra Rock & Blues Show
Pete Feenstra bio
---
In: