Archive: The Pete Feenstra Feature (April 2019 – June 2019)
---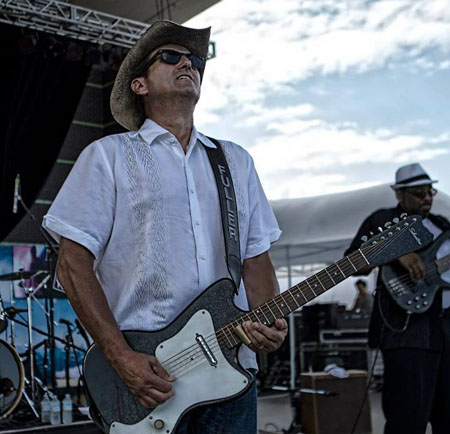 RAY FULLER – Sunday 30 June  (Tuesday 2 July, 21:00 repeat)

Ray Fuller was given his first guitar aged 8 and was subsequently inspired by the British Invasion; Rolling Stones, Yardbirds and The Animals.
The Ray Fuller Band was formed in 1974, evolving into Ray Fuller and the Bluesrockers in 1978. For the next decade in his home county of Ohio he opened for blues legends such as Muddy Waters, John Lee Hooker, Stevie Ray Vaughan, Buddy Guy, Junior Wells and Albert Collins.
Under new management in 2010, Fuller began focusing on his passion for slide guitar, playing in his own style which has been compared to and inspired by Elmore James, Hound Dog Taylor and even Earl Hooker (cousin of John Lee Hooker). Fuller found himself in demand with renewed focus on his unique style of "Rockin' Slide Guitar Blues"
Ray Fuller is a regular Saturday night headliner at the world famous Buddy Guy's Legends, Chicago, and immortalised on his 2014 live album.
---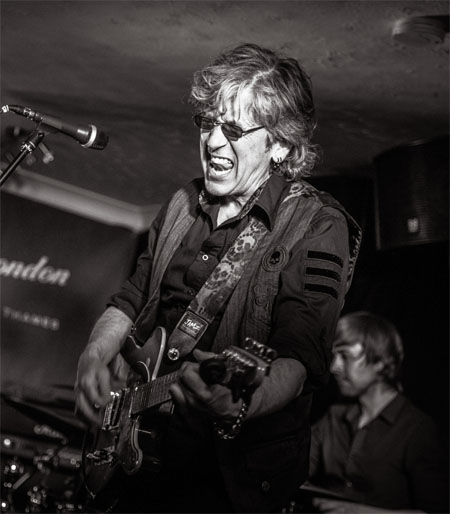 Sunday 23 June WILY BO WALKER (Tuesday 25 June, 21:00 repeat)
Pete chats to Wily Bo Walker about his new album 'The Roads We Ride'.
In his review for Get Ready to ROCK! Pete wrote: "'The Roads We Ride' may draw on familiar cinematic themes for its narratives, but a combination of Walker's evocative phrasing, Brayshaw's steely licks and Karena K's ethereal bv's make for unique musical imprint that marks out this album as special."
Photo: John Bull/Rockrpix
---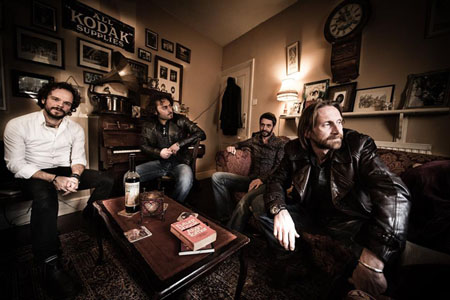 Sunday 16 June PEARL HANDLED REVOLVER (Tuesday 18 June, 21:00 repeat)
Pete chats to the band about their latest album 'Fantasy Reigns'.
---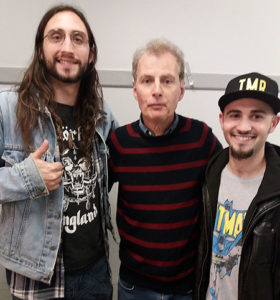 Sunday 2 June BALKUN BROTHERS (Tuesday 4 June, 21:00 repeat)
After coming onto the music scene with their powerful brand of psychedelic rock n'roll, Balkun Brothers are creating a style of music all their own in the USA and worldwide.
Founding members Steve Balkun (guitar/vocals) and Nick "The Hammer" Balkun (drums/vocals) are gaining followers across the world, becoming known for their high-energy live shows. Balkun Brothers bring a fresh mixture of funk, rock, blues, and intense improvisation that has been impressing crowds from Paris to Amsterdam to New York City.
Balkun Brothers have been featured alongside acts such as Johnny Winter, Joe Bonamassa, Iggy Pop, Gogol Bordello, Vapors of Morphine, Motley Crüe, Slayer, George Lynch, Dub Trio, Eric Sardinas, Dopapod, James Cotton, and many more.
The Balkun Brothers return to their rock and blues roots on the power duo's latest album, The Sun Studio Sessions. The brothers pay tribute to their musical forefathers with ten raw and honest songs ranging from fast, up-tempo rock anthems to dirty, sweat-covered, backwoods delta blues.
---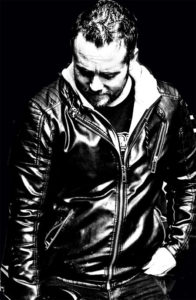 Sunday 26 May BRENT HUTCHINSON (Tuesday 28 May, 21:00 repeat)
With tracks from the new EP 'Blue'.
---
Sunday 19 May GLITTER MACHINE (John McKeown )
In his review of the Glitter Machine album 'Hanging Out For Fame' Pete Feenstra wrote:
"Glitter Machine is an art rock band that embraces a wide range of musical influences from hard rock, new wave, electronica and gothic-rock to psychedelia and eerie soundscapes, all of which serve to give their music an edge in a homogeneous landscape."
In this hour special he explores the band's music with vocalist John McKeown including tracks from the album.
---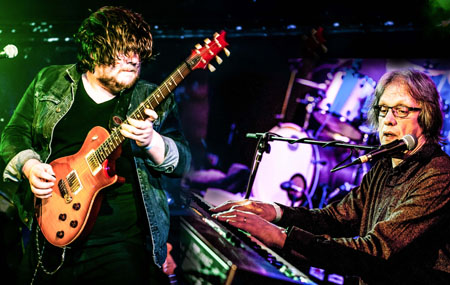 Sunday 12 May CATFISH (Tuesday 14 May, 21:00 repeat)
Sussex-based Catfish have carved a reputation for themselves as an excellent live band with guitarist/vocalist Matt Long, and keyboard player Paul Long.
Their album Broken Man was voted album of the year for 2017 by the Independent Blues Broadcasters Association. Their third album, Burning Bridges, was released on 7 May 2019.
In this hour special Pete chats to Matt and Paul with tracks from 'Burning Bridges'.
---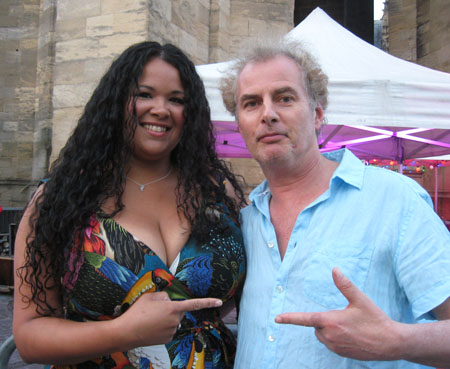 Sunday 5 May KYLA BROX (Tuesday 7 May, 21:00 repeat)
Winner of the 2018 UK Blues Challenge, Kyla represented the UK in Memphis at the 2019 International Blues Challenge, as well as the European event in the Azores.
The UK Blues Federation made Kyla an official Ambassador of UK Blues in 2016 and she is one of only three British singers included in the 50 Women of the Blues Spotify playlist.
Daughter of cult blues figure, Victor Brox, the Mancunian vocalist began her career as a teenager in her father's band.
She chats to Pete about her music with tracks from the new album 'Pain & Glory'.
---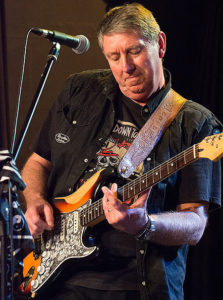 Sunday 21 April KEITH HOWE

Reviewing for www.getreadytorock.com Pete described  'That's The Vibe' as "a beguiling rock-blues album shot through with enough substance and flair to mark Keith Howe out as a solo artist on the rise. "  We hear more from the album, and Keith, in this hour special.
---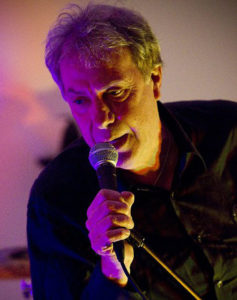 Sunday 14 April PAUL WILLIAMS TRIBUTE

Pete pays tribute to the singer who worked with Zoot Money, John Mayall, Juicy Lucy, Allan Holdsworth amongst many others.  He died on 1 March this year.
The show includes many highlights from a career that spanned over 50 years.
---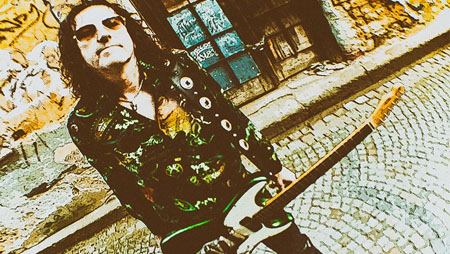 Sunday 7 April GWYN ASHTON (Tuesday 9 April, 21:00 repeat)
With exclusive tracks from the new album 'Sonic Blues Preachers' Gwyn Ashton chats to Pete about his music.
---
LINKS
The Pete Feenstra Feature Archive (Index, including January-March 2019)
The Pete Feenstra Rock & Blues Show
Pete Feenstra bio