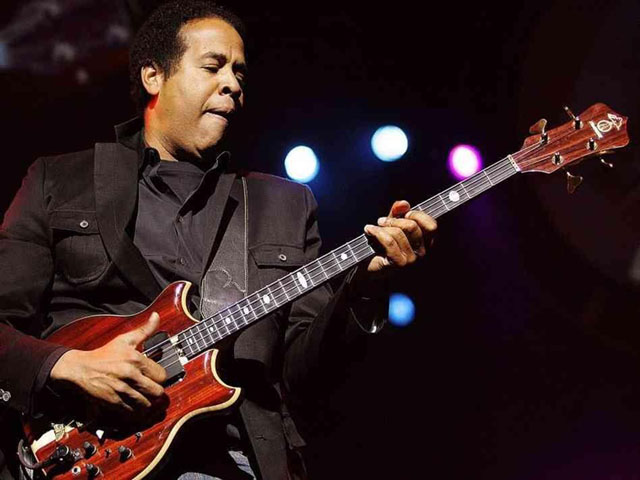 News: STANLEY CLARKE – UK Tour and Radio interview (July 2017)
14 July 2017 News
---
On Sunday 16 July on Get Ready to ROCK! Radio at 18:00 GMT, Stanley Clarke chats about his career ahead of the UK dates
In this extract he sets the scene for the UK tour dates which start on 17 July. (8:57)
The full interview is repeated on Thursday 20 July 22:00 GMT

Four-time Grammy Award winner Stanley Clarke plays rare UK dates from 17 July as part of a European tour.
Acknowledged as a true innovator in the field of jazz fusion, Clarke has also forged a successful career as a producer, arranger and film score composer. As a young prodigy he was immediately recognized for his sense of lyricism and melody with famous bandleaders such as Horace Silver, Art Blakey, Dexter Gordon, Joe Henderson, Pharaoh Saunders, Gil Evans and Stan Getz.
In the 1970s he was a member of the jazz fusion pioneers Return To Forever, who included Chick Corea and Lenny White, whilst pursuing a parallel solo career which reached its zenith in 1976 with the album 'School Days'.
He became an in-demand composer in Hollywood for film and television scoring in the mid-1980s including such films as Boyz 'N The Hood, What's Love Got To Do With It?, The Transporter, Romeo Must Die, Passenger 57, Poetic Justice, Best Man Holiday and The Five Heartbeats.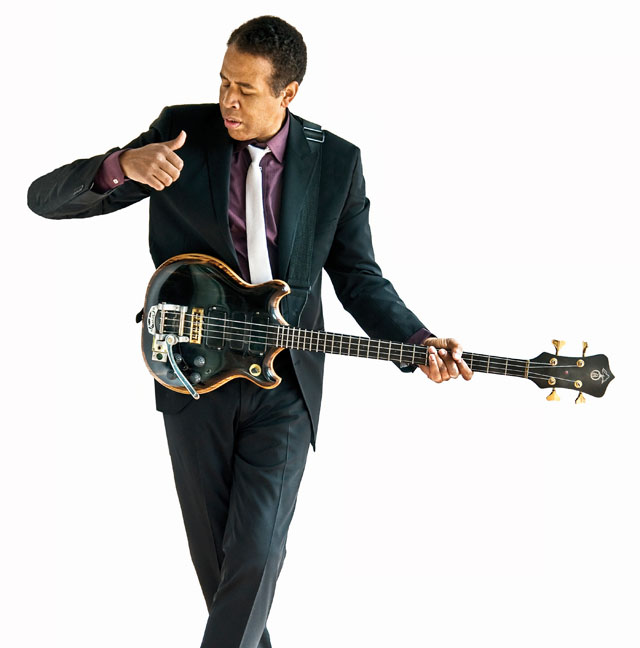 In a 40-year plus career Clarke has worked with luminaries such as keyboardist George Duke (in 1981 they formed The Clarke/Duke Project), Jeff Beck and Keith Richards amongst others.
Clarke's latest album with The Stanley Clarke Band, UP, was released in 2014. He is currently recording a new album for release in early 2018 which he describes as "funky, melodic, musical, contemporary, fresh, and with a rich multi-genre influence."
On Sunday 16 July at 22:00 GMT in "The Eclectic Mix", Stanley Clarke chats to David Randall about his career. Says David: "When doing some life-laundry recently I realised that – in the seventies and eighties – I was a closet Stanley Clarke fan possessing several of his albums on vinyl."
"I also saw him perform a rare date at the legendary Eric's club in Liverpool in 1976 or 1977. Our recent chat has made me further appreciate the work of a jazz fusion giant and I hope listeners will join me in digging out Stanley's former glories as much as looking forward to the tour and next year's new album."
Tour dates (UK)
17 July London 229 The Venue
(229 Great Portand Street. Venue phone: 020 7631 8379)
18 July Manchester Gorilla
(54-56 Whitworth Street West Venue phone: 0161 826 2998.)
19 July Bristol The Fleece
(12 St Thomas St, Bristol. Venue phone: 0117 929 3301. Box office: 0115 896 4456)
24 July Glasgow St. Luke's
(17 Bain Street. Venue phone: 0141 552 8378. Box office: 0141 552 8378)
25 July Leeds, Brudenell Social Club
(33 Queen's Road 33. Venue phone: 0113 275 2411)
Artist website
Album review (The Definitive Collection, June 2017)
---
DRandall bass, dates, funk, jazz fusion, July 2017, news, Stanley Clarke, tour, UK