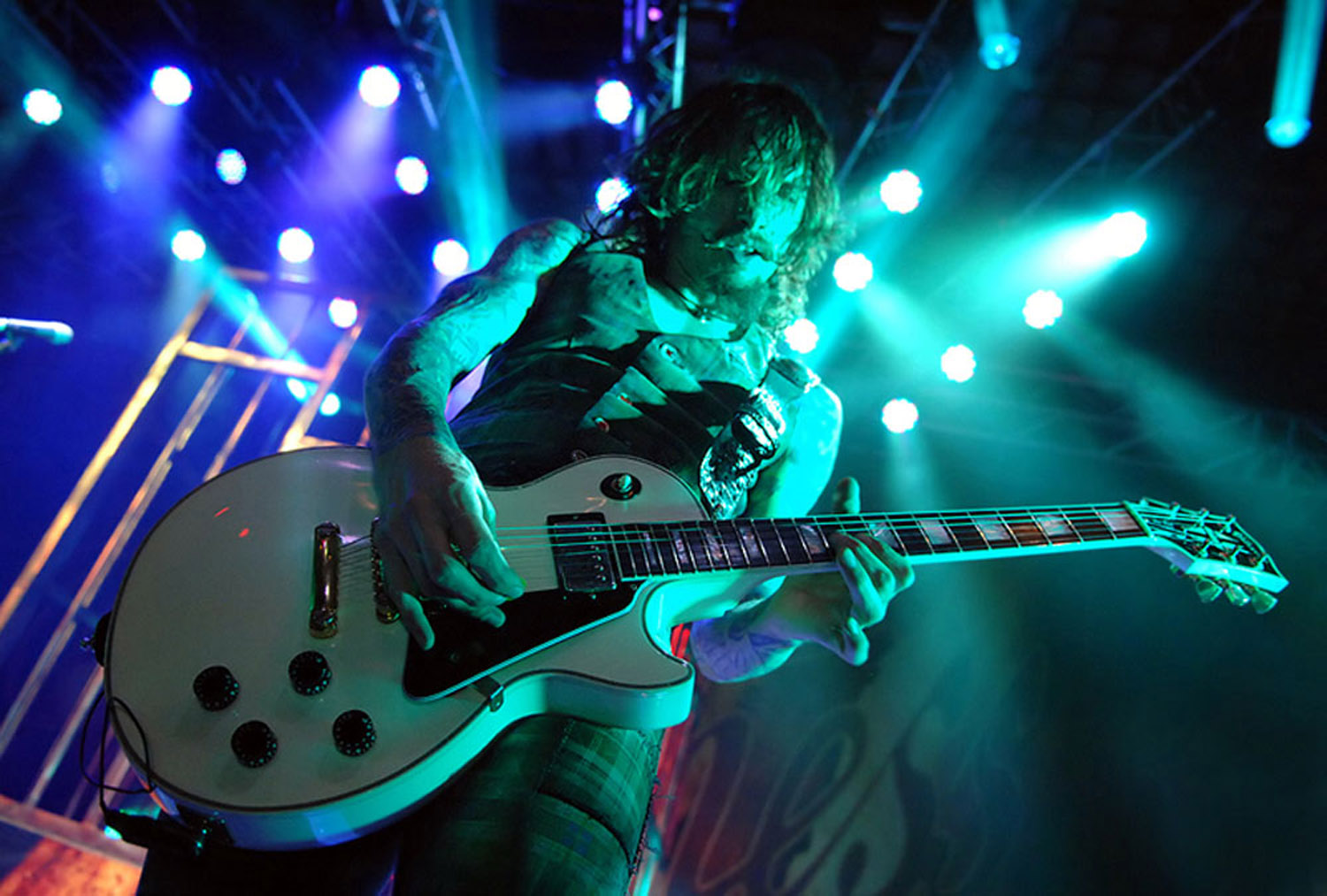 News: Get Ready to ROCK! announces The Darkness as first band in "The GRTR! Grotto of Greatness" (December 2022)
6 January 2023 News
---
Rock website Get Ready to ROCK! has announced the first band to be inducted in its "GRTR! Grotto of Greatness".
The website's version of the "Hall of Fame" is part of its 20th anniversary celebrations in 2023.  A different artist/band will be announced each month until the end of the year.
The Darkness are the first to be named ahead of UK tour dates in late January.
News and Reviews Editor Jason Ritchie was responsible for one of the band's earliest online interviews in 2003 and GRTR! has followed the band's progress ever since.
Managing Editor David Randall commented that the "Grotto" idea reflects the coverage at the website and an artist's consistency over a twenty year period.  "Each month we'll plunder the archive, highlighting our reviews and interviews, but also adding new material."
"The Darkness have proved durable, and resilient considering they were regarded as the proverbial "marmite" band at the outset and of course they had a difficult period after releasing two albums then reforming in 2010.  They've gone from strength to strength ever since."
Jason adds: "The emphasis in all our coverage is the sheer entertainment value of the band, and our month long promotion will reinforce this."
The Grotto starts on 1 January 2023.
Get Ready to ROCK! is celebrating 20 years in 2023 and will be revisiting an impressive archive of material.  During the year the review team will be naming their Top 10 albums and live acts of two decades amongst other activities.  The GRTR!@20 promotion was launched in October 2022 with a series of unique essays written by genre experts highlighting changes over the website's lifetime.
---
DRandall award, classic rock, Get Ready to ROCK!, glam rock, promotion, The Darkness