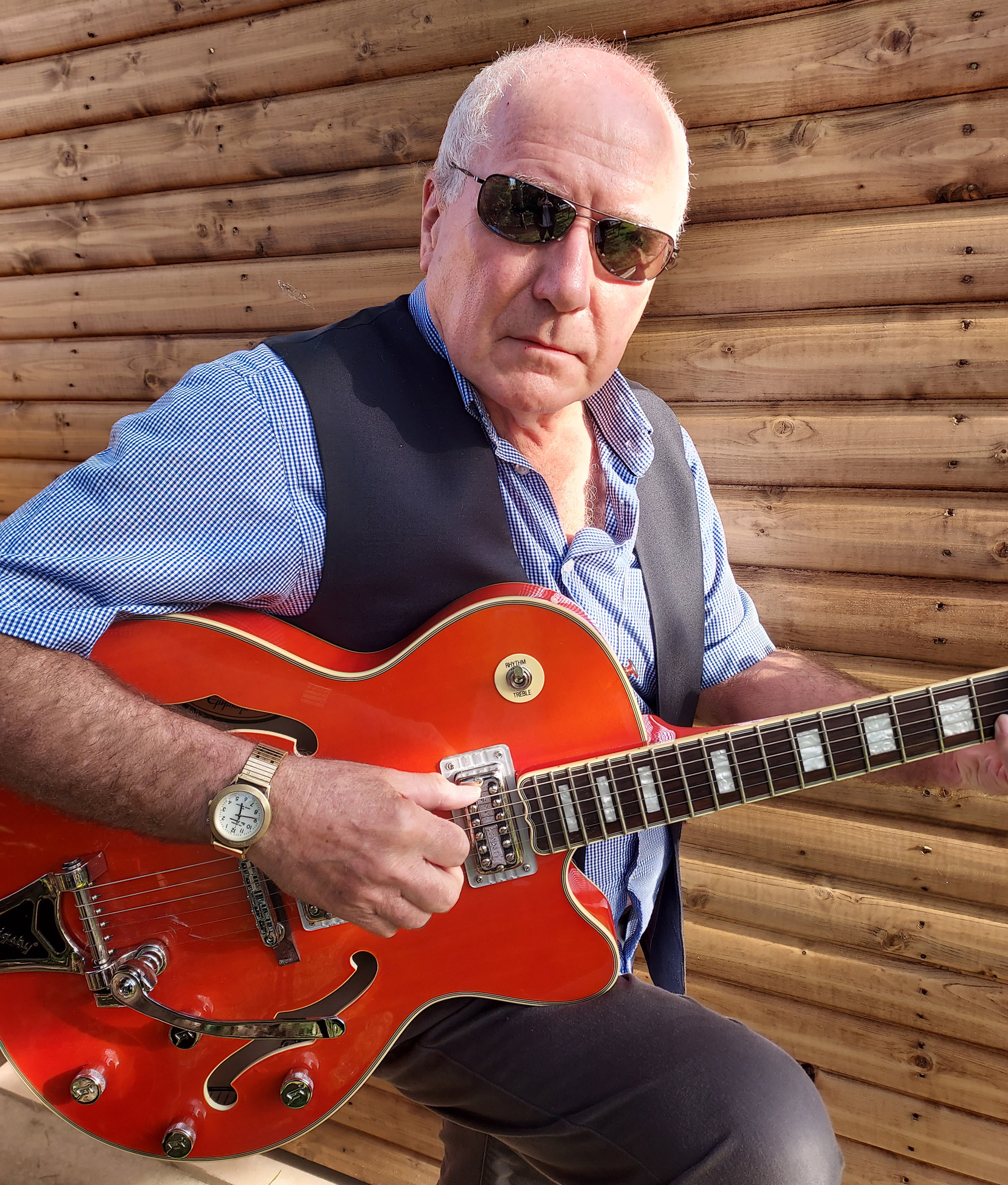 News: RAY FENWICK celebrates 60 years with 3-CD anthology and is a featured artist at Get Ready to ROCK! Radio
23 April 2021 News
---
Guitar star Ray Fenwick celebrates 60 years in the music business in 2021 with the release of a definitive 3-CD anthology via Cherry Red.
'Playing Through The Changes' documents Ray's career from the earliest days in 1964 when he recorded a single with Rupert And The Red Devils, his sorties to Holland in the late-1960s with The Tee Set and After Tea, and in the UK with Spencer Davis Group, Fancy and  Ian Gillan.
Says Ray: "I wanted the anthology to be like listening to a radio station rather than chronological.  Like a radio station, it is also a collection that can be dipped into.  Listeners will find some of my more obscure material which was only released on singles as well as excerpts from all aspects of my career.  This includes work with the late Eddie Hardin and Spencer Davis and revealing the "Purple" connection with ian Gillan, Jon Lord, and Roger Glover.  I'm also proud of more recent work with Garry Cobain for his extended single under the name of The Amorphous Androgenous."
Get Ready to ROCK! Radio presenter and programme manager David Randall is a long-standing admirer of Ray's work and wrote the liner notes to the new anthology.
Says David "I developed the first iteration of Ray's website in the late 1990s when he was introduced to me by Peter Purnell label boss of Angel Air Records.  I spent a weekend with Ray discussing his career and gathering material for the web and more fully appreciated his long career.  He is not only a fantastic guitar player but a talented songwriter and producer.  All these elements are present in the new collection, which signposts the key band associations and sessions.  As I mention in the liner notes, Ray's music has proved highly durable which is always a measure of a great artist.  Whether it is session work or within a band context he always produces tasteful and timeless  music."
---
DRandall anthology, blues, classic rock, collection, Fancy, Forcefield, guitar, guitarist, Ian Gillan Band, jazz funk, Playing Through The Changes, ray fenwick, retrospective, Spencer Davis Group