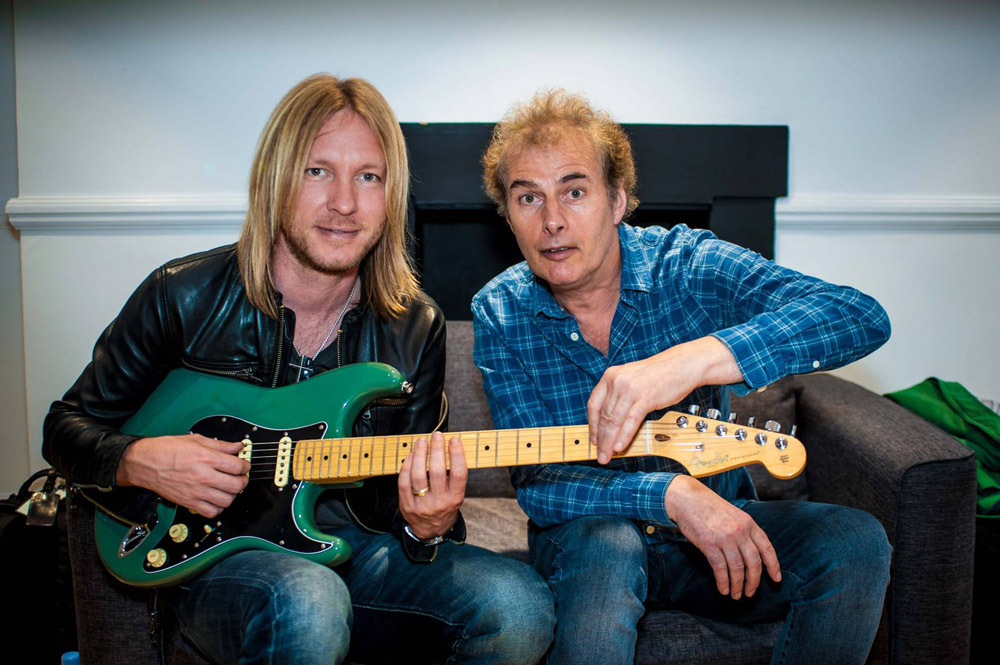 News: PETE FEENSTRA voted "Best Radio Show" in European Blues Awards 2019
26 November 2019 News
---
Get Ready to ROCK!'s Pete Feenstra has received Best Radio Show award for his weekly Rock & Blues Show on Get Ready to ROCK! Radio. The results of the annual European Blues Awards were announced on 25 November on the Blues Moose YouTube channel. Amongst the four nominations was BBC Radio 2's Cerys Matthews.
The European Blues Awards were originally called the Trans European Blues & Jazz Awards and were started by Dietrich Muller and Tall Boy Wilder in 1981. The awards remain by charter totally independent and free from sponsorship. They are purely decided by public vote over a full 7 day period from the end of October each year.
Says Pete: "Many thanks to everyone who voted, It really means a lot to me, the radio station and above all, it's a great way to continue to market the music we all love."
Pete previously picked up a Lifetime Contribution award at the European Blues Awards in November 2016.
Photo: Pete pictured with Kenny Wayne Shepherd.
Show page
European Blues Awards
---
DRandall 2019, award, blues, blues rock, European Blues Awards, get ready to rock radio, pete feenstra, rock and blues show