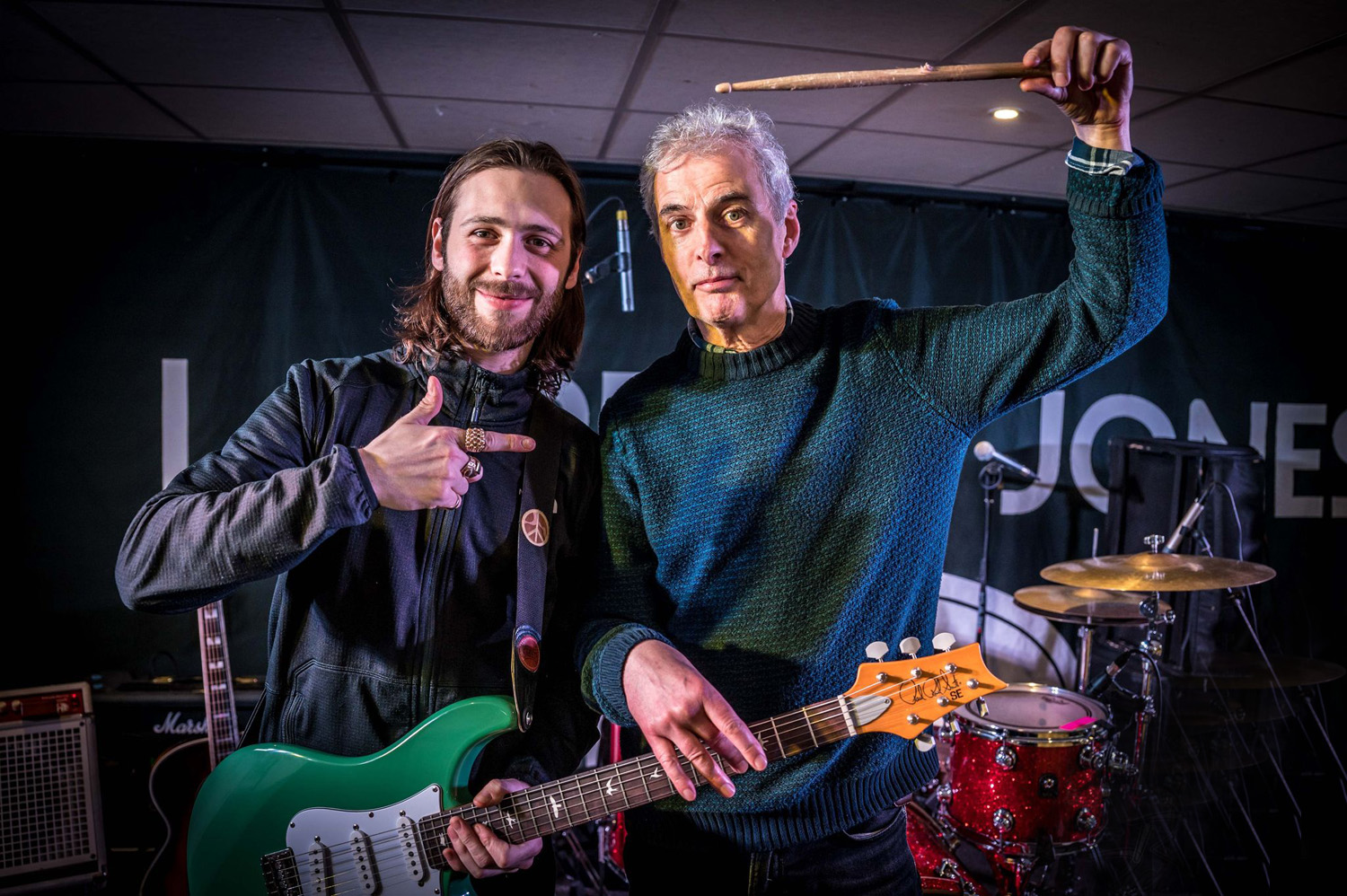 News: PETE FEENSTRA presents his 500th show on Get Ready to ROCK! Radio (September 2023)
18 September 2023 News
---
Get Ready to ROCK!'s Pete Feenstra presents his 500th "Rock & Blues Show" on Tuesday 19 September.

Since January 2014 Pete has headed up the five-hour blues rock marathon on Get Ready to ROCK! Radio with a two-hour show.
The Rock & Blues show has won several awards and nominations including, in 2020, the Blues Broadcaster of the Year.
Says Programme Manager David Randall: "Pete always provides a great listen and his shows are very popular, including the repeats.  He has worked diligently over a near-10 year period and 500 consecutive shows is a wonderful achievement."
Pete also presents a show on Sundays, interviewing the movers and shakers of the blues rock world.  His latest subject is Laurence Jones (pictured) who Pete has supported through the years and first interviewed in 2015.
In 2019 Pete Feenstra was awarded 'Best Radio Show' at the European Blues Awards.  He previously picked up a Lifetime Contribution award at the European Blues Awards in November 2016.
In respect of UK Blues he won the Blues Broadcaster of the Year award in 2020 and was a nominee in 2021 and 2022.
Pete's 500th show will reflect his favourite artists and albums featured since 2014.
---
---
DRandall 500, blues, blues rock, get ready to rock radio, Laurence Jones, pete feenstra, rock and blues show