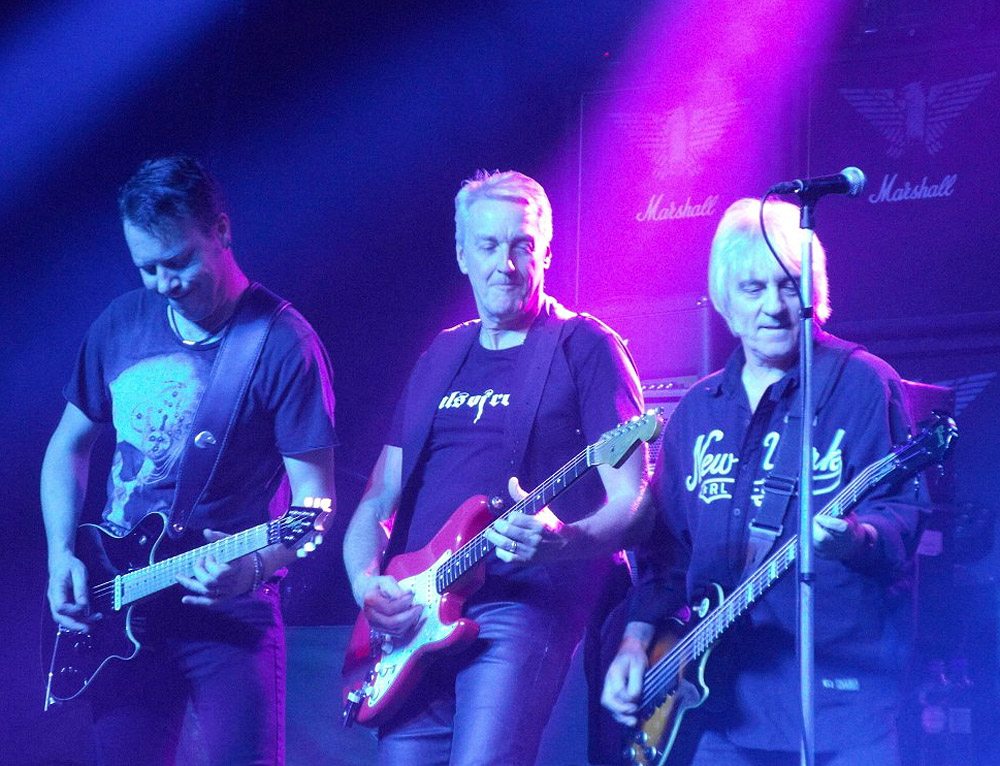 News: Melodic rockers FM enter "The GRTR! Grotto of Greatness" in June 2023
12 June 2023 News
---
The latest inductees to "The GRTR! Grotto of Greatness" are melodic rockers FM.
A major retrospective tracking FM's comeback in the millennium will be published on 1 June by rock website Get Ready to ROCK! and throughout the month Get Ready to ROCK! Radio will feature more of their music.
Melodic Rock Editor Andy Nathan has followed the band since before their debut album in 1986 and is a major contributor to the new feature.
Andy says: "In my early twenties I used every spare penny to travel into London to catch bands at places like the Marquee and the Astoria. I was a confirmed FM fan and after a worryingly long absence they were relaunching their career with 'Tough It Out' in 1989 and, helped by top producer Neil Kernon and outside songwriting assistance from the likes of Desmond Child, surely world domination beckoned?"
The band reunited for a melodic rock festival in 2007 and since that time they have been constantly touring and releasing new albums.
Says Managing Editor David Randall: "The Grotto award is all about sustained quality and visibility over a twenty year period. FM realised early on that whilst they would bring back earlier fans they had to remain relevant and attract new audiences.
Their albums have been consistently high quality and seldom slip below a four out of five star rating. They have retained the essence of their original melodic rock template whilst open to new directions.
And, as our FM watcher Andy Nathan (and several other reviewers) have noted their live performances are also very consistent melding the best of the old and new whilst retaining top notch musicianship. Steve Overland's vocals are arguably better now than in the 1980s."
The band have been touring in the UK in May with Tyketto and Dare and this continues until 25 May.
EDITOR NOTE
The equivalent of the "Hall of Fame" the Grotto honours selected artists who have been covered consistently at rock website Get Ready to ROCK! over a period of 20 years. The promotion is part of the website's 20th anniversary celebrations and will feature a different artist or band each month in 2023.
The GRTR!@20 promotion celebrates 20 years of the popular rock website Get Ready to ROCK! The website's archive of reviews and interviews will be highlighted as well as new features celebrating 20 years of activity.
So far this year "The Grotto" has welcomed The Darkness (January), Chantel McGregor (February) , Eleanor McEvoy (March), Joe Bonamassa (April) and Walter Trout (May).
Feature (June 2023)
---
DRandall AOR, classic rock, feature, FM, Grotto, Jim Kirkpatrick, melodic rock, retrospective, steve overland