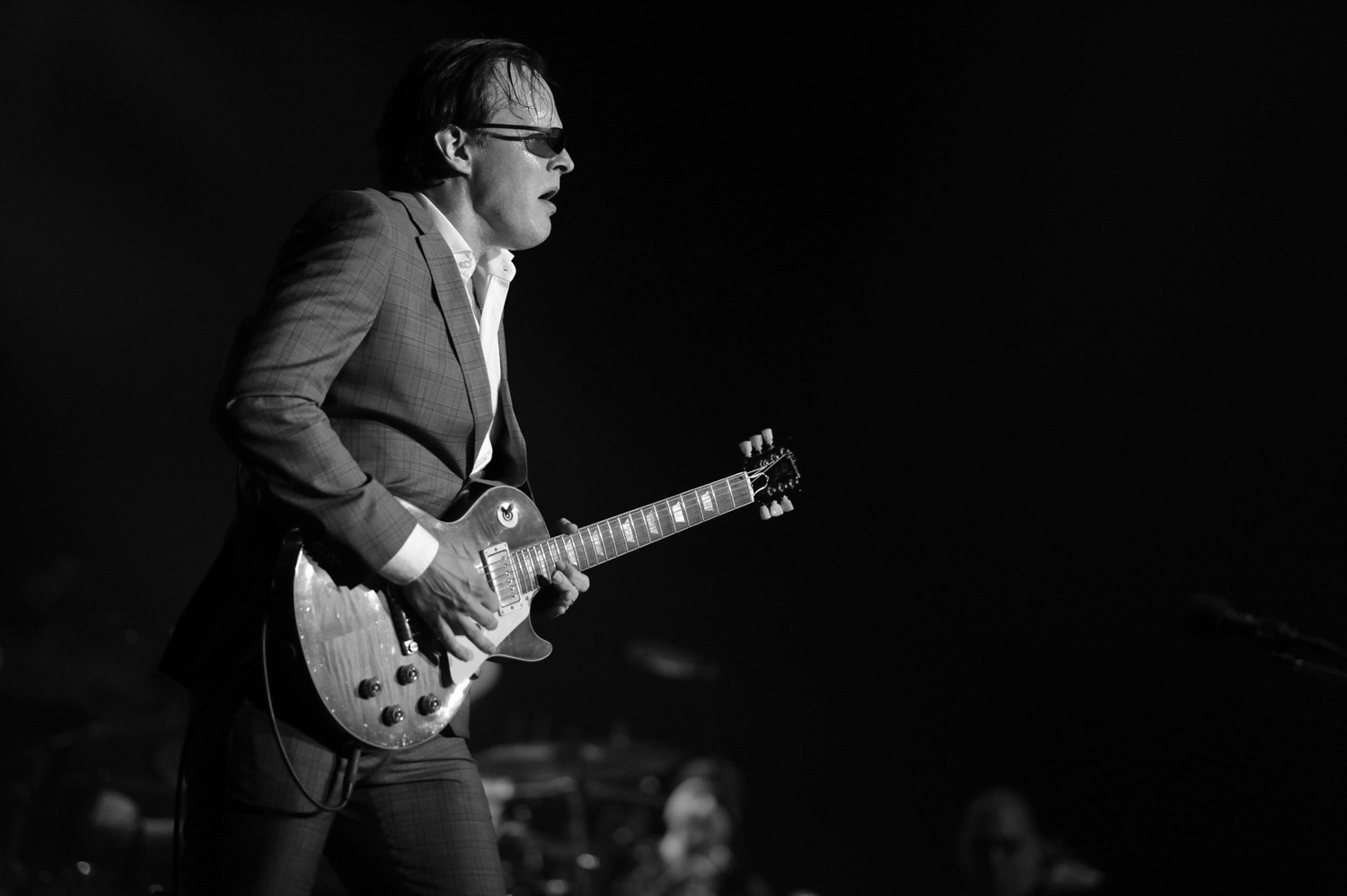 News: JOE BONAMASSA is the latest inductee in The GRTR! Grotto of Greatness (April 2023)
4 April 2023 News
---
The latest inductee to "The GRTR! Grotto of Greatness" is blues/rock guitarist Joe Bonamassa.
A major retrospective feature charting Bonamassa's rise and rise in the millennium was published on 1 April by rock website Get Ready to ROCK! and throughout the month Get Ready to ROCK! Radio will feature more of his music.
Says Managing Editor David Randall: "Bonamassa broke through the European market in 2005 and his progression over the next two decades coincides with coverage at Get Ready to ROCK! We've covered his gigs and albums including several interviews.
In preparing a major retrospective I've noted how many different reviewers have been involved in our coverage giving a healthy overview during an extended period.
Our Blues Editor Pete Feenstra has been pivotal in that coverage and back in 2005 promoted Bonamassa's early UK gigs. The retrospective, on the eve of a new album release and UK tour dates, is a great reminder of Joe's progress from child prodigy to arena filling artist."
Bonamassa releases a new live album in April ahead of UK dates in May.
EDITOR NOTE
The equivalent of the "Hall of Fame" the Grotto honours selected artists who have been covered consistently at rock website Get Ready to ROCK! over a period of 20 years. The promotion is part of the website's 20th anniversary celebrations and will feature a different artist or band each month in 2023.
The GRTR!@20 promotion celebrates 20 years of the popular rock website Get Ready to ROCK! The website's archive of reviews and interviews will be highlighted as well as new features celebrating 20 years of activity.
So far this year "The Grotto" has welcomed The Darkness (January), Chantel McGregor (February) and Eleanor McEvoy (March).
---
DRandall blues, blues rock, feature, guitar, guitarist, joe bonamassa