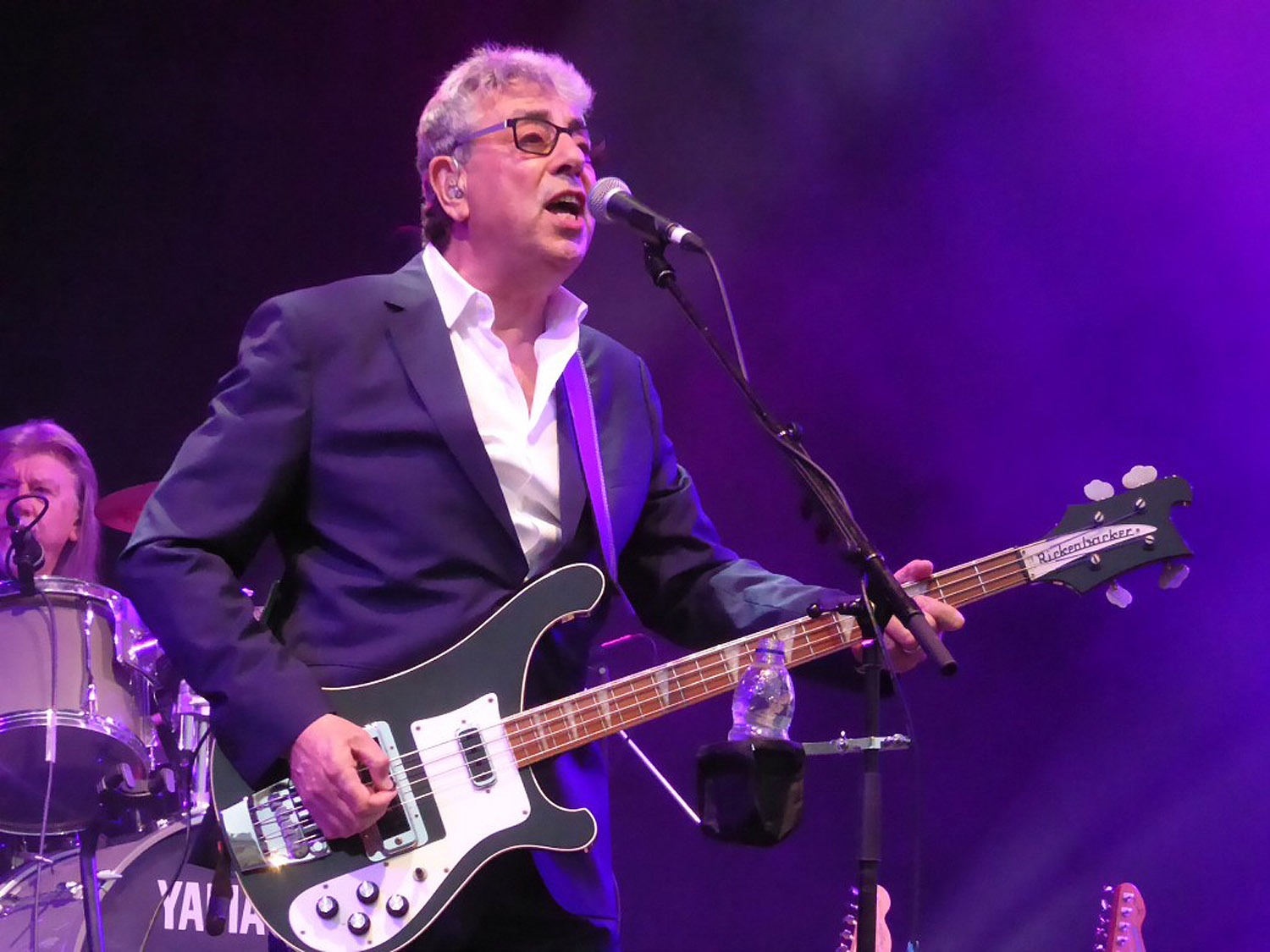 News: GRAHAM GOULDMAN – new album and tour dates (March 2020)
22 January 2020 News
---
On 20th March 2020, 10cc's Graham Gouldman will release 'Modesty Forbids', his first solo album in eight years.
Released on British independent record label Lojinx, Modesty Forbids is the fifth solo album of Graham's career, and his first since 2012's 'Love And Work'.
Featuring eleven tracks, the album's release will coincide with Graham's 14-date UK tour with his semi-acoustic band Heart Full of Songs, which begins in Gateshead on 19th March and ends in Cardiff on 4th April, and includes a date at London's Union Chapel on 26th March.
In the past couple of years Graham was invited by former Beatles' drummer Ringo Starr to join his All Starr Band for tours of Europe and the USA and Ringo makes a very special guest appearance on Modesty Forbids, playing drums on a song called 'Standing Next To Me'.
Graham said, "Playing with Ringo Starr and The All Starr Band was absolutely brilliant, and having Ringo play drums on one of my new album's songs was the icing on the cake. In it, I write about how I came to be asked to join Ringo's band and about my experience of being on the road with him, alongside Steve Lukather, Colin Hay, Gregg Rolie, Warren Ham and Gregg Bissonette, who also plays drums on three of the album's tracks."
Graham continued, "I can't begin to tell you what a pleasure it was making Modesty Forbids and to be able to work with so many fine musicians. When listening back to the album I realise that there are two recurring themes. One is about climate change awareness and the other is a call for 'peace and love'. These two subjects may be clichés, but I don't care – as long as we take action on the first and practice the second we'll all be ok."
UK Tour Dates
19 Mar Gateshead Sage 2
20 Mar Aberdeen The Tivoli Theatre
21 Mar Edinburgh Pleasance Theatre
22 Mar Glasgow St Luke's
24 Mar Solihull The Core Theatre
25 Mar Leeds City Varieties
26 Mar London Union Chapel
27 Mar Brighton St George's
29 Mar Colwyn Theatr Colwyn
30 Mar Liverpool Epstein Theatre
1 Apr Wavendon The Stables
2 Apr Manchester RNCM
3 Apr Bristol St George's
4 Apr Cardiff The Gate
---
DRandall 10cc, album, gigs, graham gouldman, March 2020, Modesty Forbids, pop, pop rock, Ringo Starr, singer, songwriter, UK tour