Archive: The Pete Feenstra Feature (May 2017 – August 2017)
---
May – August 2017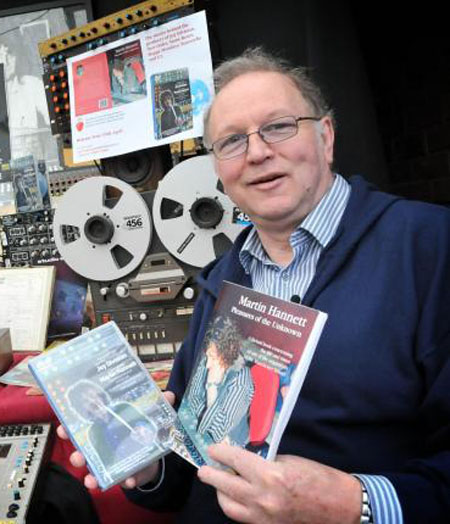 Sunday 20 August 20:00 CHRIS HEWITT (Ozit/Morpheus Records) (Thursday 24 August, 23:00 repeat)

Chris Hewitt is the head honcho at Ozit Records who are most closely associated with their seventies festival reissue packages, The latest of these is 'Deeply Vale Festival' chronicling the event in 1978. Chris tells Pete Feenstra about the label, his favourite tracks, and his latest ventures.
---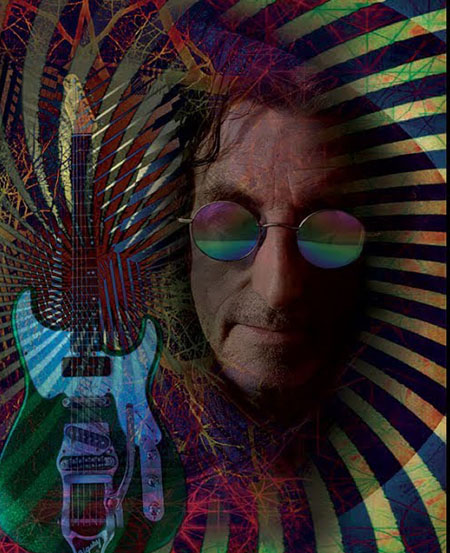 Sunday 13 August 20:00 GWYN ASHTON ( Tuesday15 August, 21:00 repeat )
Gwyn Ashton has been hauling his beaten up National steel guitar and '63 Strat around the world for nearly 20 years, opening for top-billing artists such as Van Morrison, Johnny Winter, Canned Heat, Robin Trower and a multitude of other fine musicians, as well as headlining his own concerts from the UK to eastern Europe.
He has been captured on film by ZDF TV (Germany), Czech National TV, Bulgarian TV on the Slavi Show and many other European networks at festivals, concerts and television shows across the continent.
Gwyn has appeared at festivals in Brazil, Mexico and his native homeland of Australia. He has opened for Status Quo at 15 UK major concert venues including London's prestigious Wembley Arena.
He has released six albums and one EP, came third place behind Jeff Beck and Gary Moore in a French guitar magazine poll, had two albums simultaeously in the Amazon Top 100 and records and tours with some of the world's leading rock musicians.
---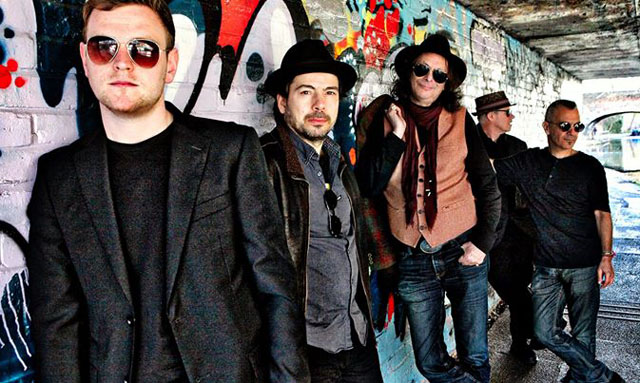 Sunday 6 August 20:00 JFK BLUE (Tuesday 8 August, 21:00 repeat)
Pete chats to Les Fleischman from blues rockers JFK Blue and hears about some of his influences.
---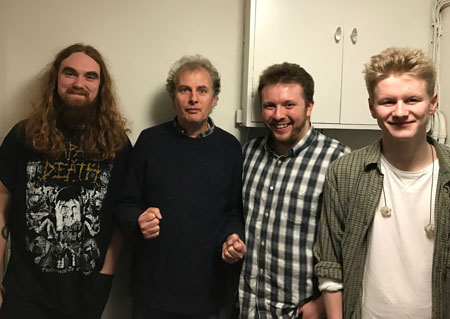 Sunday 30 July 20:00 THE BLUE HORIZON ( Tuesday 1 August, 21:00 repeat )
The Blue Horizon is a powerhouse rock/blues band based in Somerset.
Primarily performing as a trio they initially covered material by band such as Cream / Eric Clapton, Peter Greens Fleetwood Mac, Rory Gallagher, The Rolling Stones, Jimi Hendrix, as well as old blues classics from the greats!
After gigging in London for the last six years band leader Iain Eccleston moved back to Somerset and the new hi-energy rock/blues band with their own material.
'Justified, Volume 1' is effectively the band's debut album and is the perfect meeting of kick ass rock blues performed by a scintillating power trio, for whom every show is an opportunity to take the material into a new and exciting direction.
The Blue Horizon are: Iain Eccleston – vocals/guitars, Ed Gerlach – Bass, Josh Armitage – Drums
---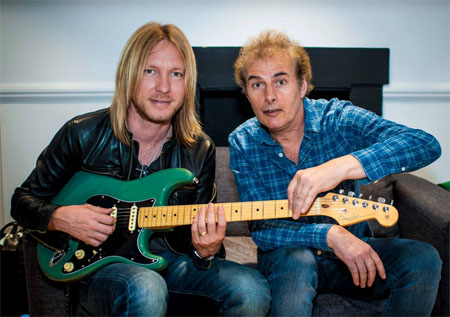 Sunday 23 July 20:00 KENNY WAYNE SHEPHERD ( Tuesday 25 July, 21:00 repeat )
Kenny Wayne Shepherd was inspired after meeting Stevie Ray Vaughan in 1984, at the age of 7. He was signed at the age of 13 to a multiple album deal by Giant Records chief Irving Azoff.
Several albums followed including 'Trouble Is…' which became the longest-running album on the Billboard Blues Charts. Kenny has also worked with Stephen Stills and Barry Goldberg in the blues rock "supergroup" The Rides.
In July 2017 Provogue released 'Lay It On Down' which coincided with a major European tour (including headlining the Outlaw Country stage at Ramblin' Man Fair in the UK). Kenny returns to the UK in late October for a series of dates.
---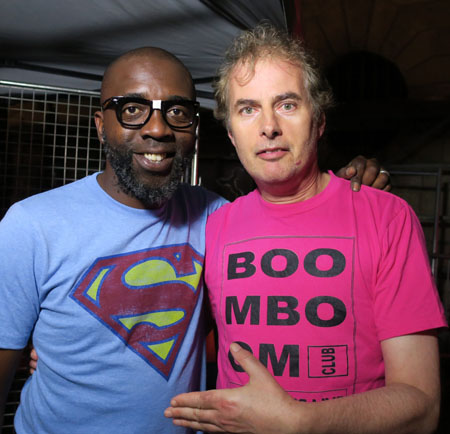 Sunday 16 July 20:00 MR SIPP ( Tuesday 18 July, 21:00 repeat )
Castro Coleman was influenced by B B King at the age of 6 when he started playing the guitar. Since 2012 he's won many blues competitions whilst also winning many awards for gospel music. He is also active in local (Mississippi) schools teaching about the blues genre.
This hour special includes tracks from his current album The Mississppi Blues Child on Malaco Records. This work has won a Blues Music Award nomination in the category of New Artist Album Debut.
---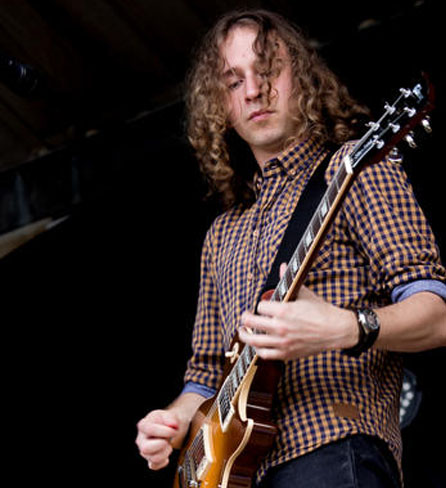 Sunday 9 July 20:00 ADAM SWEET ( Tuesday 11 July, 21:00 repeat )
Gigging since the age of 15 Adam's debut album 'Small Town Thinking' was released on independent East Devon label NEO Music at the turn on 2013/14. With his acoustic guitar providing the foundation Adam and producer Alan West built the album from their Devon studio, calling on Alan's long time friend and Nashville based producer Thomm Jutz to add a little extra magic in the form of some of Music City's finest session players.
The start of 2017 has seen Adam release "Take Your Time" – a 5 track EP that presents Adam's latest material in a stripped back acoustic format that perfectly captures the essence of his acclaimed one-man shows.
The EP, performed and produced solely by Adam, features material co-written with his long-standing writing partner Steve Black, as well as a track written with founder member of Level 42, Boon Gould.
---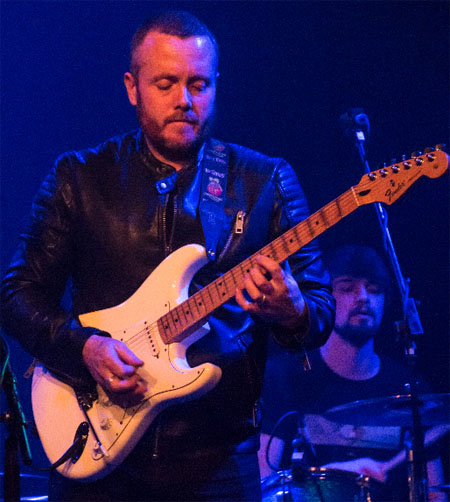 Sunday 2 July 20:00 BRENT HUTCHINSON (Tuesday 4 July, repeat including recent 'In Session for GRTR!')

The UK blues rocker, with bassist Ian Hill, chats to Pete about his music with tracks from 'Smoke & Mirrors'.
---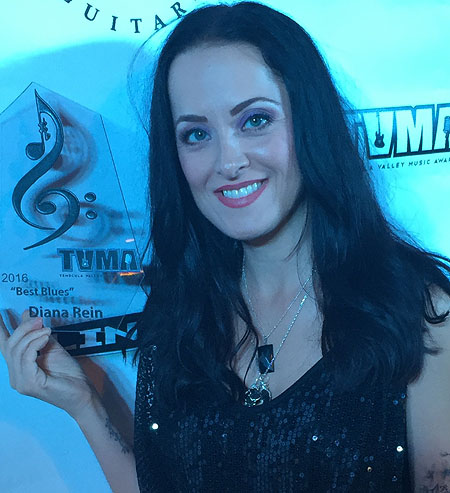 Sunday 25 June 20:00 DIANA REIN (Tuesday 27 June, repeat)
The award winning indie rock/blues artist Diana Rein received 2016 LA Critics Award for Best Blues Artist and Best Female CD (Album: Long Road).
Born in Romania and raised in Chicago, Diana came onto the scene as an acoustic rhythm guitar player in her hometown with the release of her first album of 8 originals 'The Back Room'.
Diana is also working on a solo project/one woman band show that will be an intimate treat for her fans. Her music is saturated with the Blues at its core and infused with guitar driven Rock and Roots.
---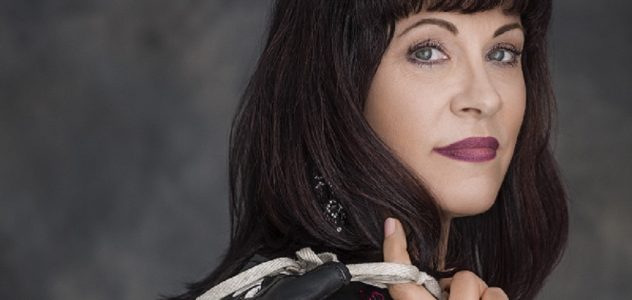 Sunday 18 June 20:00 JANIVA MAGNESS (Tuesday 20 June, 21:00, repeat)
Grammy-nominated blues belter is joined by Kid Ramos, Sugaray Rayford, T.J. Norton on collection of blues standards by Nina Simone, Etta James, Bo Diddley, and more. 'Blue Again' is released 12 May via Blue Elan Records.
"I've managed to make a career doing what I damn well please, musically," she says. It should go without saying. Anyone who has ever heard Magness sing — live or on any the baker's dozen of releases she has put out since coming on the scene 26 years ago — can immediately detect that this is a strong, resilient, commanding woman in masterful control of her voice and her destiny if not always her heart.
In the space between the notes you can hear a performer who has survived a difficult life by anyone's measure to become one of the top blues vocalists of her generation, only the second woman, after blues legend Koko Taylor, to win the Blues Music Awards' coveted B.B. King Entertainer of the Year award.
---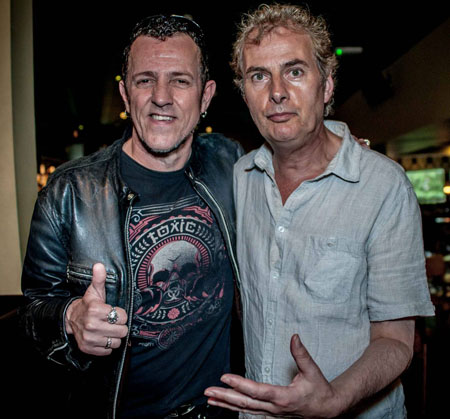 Sunday 11 June 20:00 GARY HOEY (Tuesday 13 June, 21:00, repeat)
Thirty years ago American rock guitarist Gary Hoey was auditioning for Ozzy Osbourne which led directly to him settling in LA. Since that time Hoey has released 20 albums and his 1992 cover of "Hocus Pocus" became one of Billboard's most popular rock tracks.
Gary has also scored for several soundtracks including "Endless Summer II" for New Line Cinema. He's also a producer/engineer and produced Lita Ford's album 'Living Like A Runaway' in 2012. Lita appeared on his 2016 album 'Dust & Bones' which Joe Satriani described as "a great sounding Blues/Rock album that's both vintage and modern at the same time."
---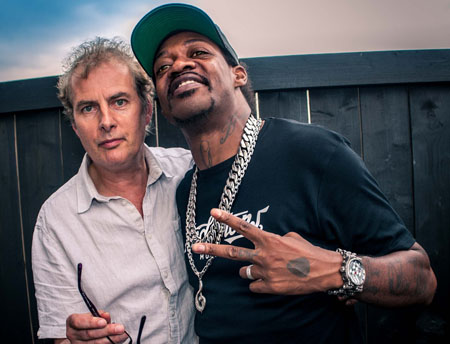 ERIC GALES Sunday 4 June, (Tuesday 6 June, repeat)
"One of the best, if not the best guitar player in the world" Joe Bonamassa.
Eric Gales released his fourth album on Provogue in February 2017 – 'Middle Of the Road' – after Transformation (2011), Relentless (2010) and The Psychedelic Underground (2007) .
Gales released his debut album in 1991 for Elektra Records. the first of 10 albums on a major label. Says his producer Fabrizio Grossi (Alice Cooper, Joe Bonamassa, Ice T, Leslie West, Slash) "Eric is simply Miles Davis and Jimi Hendrix' love child, that's my story and I'm sticking to it."
---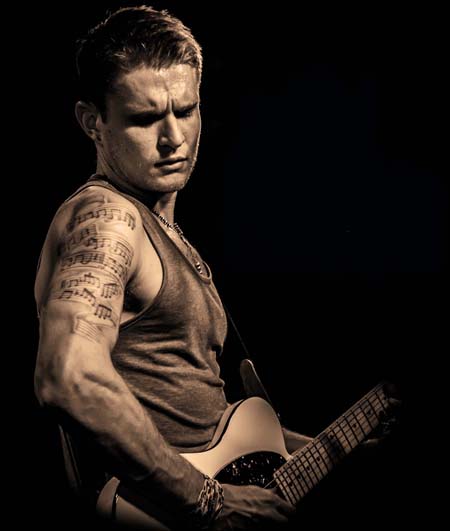 BEN POOLE Sunday 28 May, (Tuesday 30 May, 21:00 repeat)
Feted by guitar legends such as Jeff Beck and the late Gary Moore, the past few years have seen Ben Poole and his band playing all over the UK and Europe. This has included Download (2010) and Glastonbury (2011).
Ben has been voted "Best Newcomer" by "Blues Matters" magazine and received three nominations in the British Blues Awards including "Best Young Artist" and "Best Original Blues Song".
He released the 'Live At The Albert Hall' album in 2014 and this hour special features tracks from his current album 'Time Has Come'.
---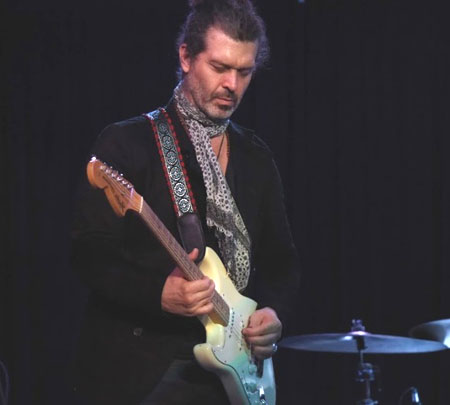 DOYLE BRAMHALL II, Sunday 21 May (Tuesday 23 May, 21:00 repeat)
Doyle Bramhall II – vocalist, guitarist, composer and producer – has worked with Eric Clapton for more than a decade. Doyle was raised in a home filled with the blues and rock 'n' roll styles indigenous to Texas. The elder Bramhall played drums and was also an accomplished songwriter and vocalist, not to mention a lifelong collaborator with childhood friends Stevie Ray and Jimmie Vaughan, who composed such SRV signature tunes as "Change It" and "Life by the Drop."
Early in his career he was befriended and supported by Stevie. When he was 18, Bramhall was recruited by Jimmie to play with the Fabulous Thunderbirds. After Stevie's tragic death in 1990, Bramhall II and Charlie Sexton formed the Arc Angels with Stevie Ray's fabled Double Trouble rhythm section of drummer Chris Layton and bassist Tommy Shannon.
After the Arc Angels disbanded Doyle released his debut, self-titled, solo album in 1996 followed with a pair of critically acclaimed albums, Jellycream (1999) and Welcome (2001). It was then that Bramhall's unparalleled guitar mastery won the attention not only of Clapton but Pink Floyd's Roger Waters, who showcased him on his 1999, 2000 and 2002 In the Flesh concert tours and companion CD and DVD.
Eric Clapton featured Bramhall songs and guitar as part of his Grammy-winning Riding With The King album with B.B. King (2000). He then recruited him full-time, and they toured together worldwide whilst Bramhall contributed to successive Clapton albums.
Doyle's current album 'Rich Man' was released in September 2016 via Concord Records and includes world influences and a duet with Norah Jones.
---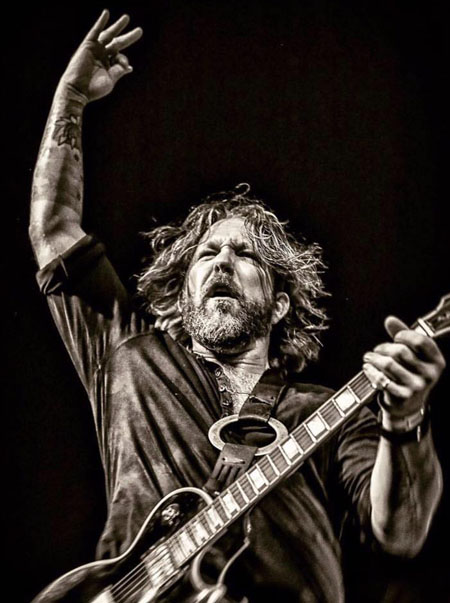 DEVON ALLMAN, Sunday 14 May, 20:00 (Tuesday 16 May, 21:00 repeat)
Devon Allman is the Blues Music Award winning singer, guitarist, producer and budding record label boss who is the next generation of Allman music.
His current album 'Ride Or Die' hit the #1 spot on the Billboard Blues charts and was described by All Music as: "An exercise in spiritual and musical maturity. He plays guitar and bass, and provides passionate lead and backing vocals."
Devon is like a cross between the Allman Brothers, The Stones, Santana and Derek & The Dominos, but with his own twist. Soulful rocking blues never sounded so good!
---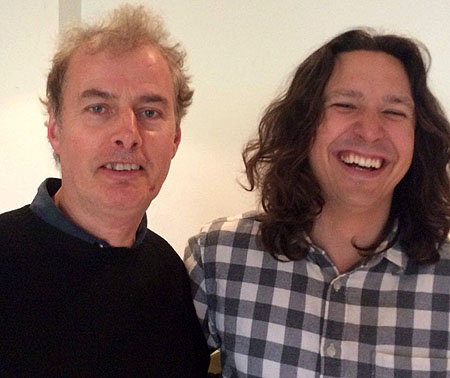 DAVY KNOWLES, Sunday 7 May, 20:00 (Tuesday 9 May, 21:00 repeat)
The journey began for Davy Knowles growing up in the Isle of Man, learning to play guitar from listening to the likes of Gallagher, Clapton, Knopfler, Green and Mayall in his father's record collection, and honing his skills playing the local music circuit.
Knowles's professional career started with a bang – arriving in America age 19 with his band Back Door Slam, an acclaimed debut album (#2 Billboard charts) and rave reviews at SXSW.
His debut solo album 'Coming Up For Air' was produced by Peter Frampton and went to #2 on Billboard Blues Charts. 2014's 'The Outsider' was recorded 'live' in the studio and he is currently touring his 'Three Miles From Avalon' album.
---
LINKS
The Pete Feenstra Feature Archive
The Pete Feenstra Feature (latest)
The Pete Feenstra Rock & Blues Show
Pete Feenstra bio