Archive: The Pete Feenstra Feature (May – August 2016)
---
  May – August 2016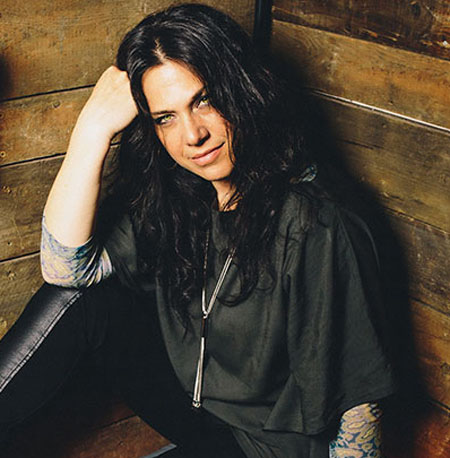 The Pete Feenstra Feature: SARI SCHORR
Sunday 28 August 2016, 20:00 (Tuesday 30 August, 21:00 repeat)
Sari's debut album 'A Force Of Nature' is produced by veteran bluesproducer Mike Vernon who first heard her perform at a blues award ceremony in Memphis.
Based in New York, Sari has been described as a modern day JanisJoplin/Tina Turner and the album is a blend of blues rock/R&B  It also features blues stalwart Walter Trout, in addition to her own band 'The Engine Room' which includes Robert Plant guitarist Innes Sibun.
Mixcloud – Listen Again
---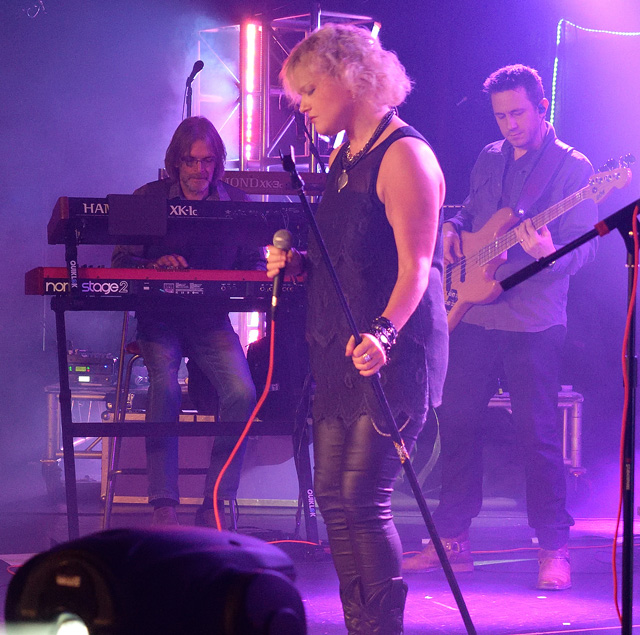 The Pete Feenstra Feature: REBECCA DOWNES
Sunday 21 August 2016, 20:00 (Tuesday 23 August, 21:00 repeat)
Rebecca Downes is a Birmingham-based vocalist who combines elements of rock, soul, funk and jazz whilst retaining a core of the blues. Her debut EP 'Real Life' received glowing reviews and this was followed by her acclaimed debut album 'Back To The Start' in 2015.
Pete chats to Rebecca about her music with tracks from her latest album 'Believe' and her own choice of favourites by artists who ave influenced/inspired her over the years.
Mixcloud – Listen Again
---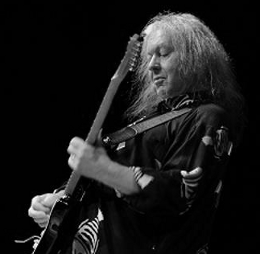 The Pete Feenstra Feature: JOHN VERITY
Sunday 14 August 2016, 20:00 (Thursday 18 August, 23:00 repeat)
John Verity was guitarist with Argent 1974-1976, replacing Russ Ballard,  and subsequently worked with that band's Jim Rodford and Bob Henrit in Phoenix.
He now fronts his own band and released 'My Religion' in 2016 via his own VaVoom Records label.
Mixcloud – Listen Again
---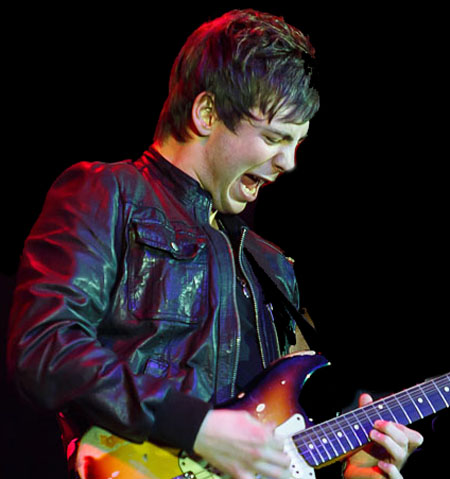 The Pete Feenstra Feature: LAURENCE JONES
Sunday 7 August 2016, 20:00 (Tuesday 9 August, 21:00 repeat)
Pete meets up again with a rising star of the blues rock world afterthe release of his second album – 'Take Me High' – and with a November UK tour.
The new album is produced by blues veteran Mike Vernon and demonstratesa growing maturity in Laurence's work: as a vocalist, guitarist and songwriter.
Mixcloud – Listen Again
---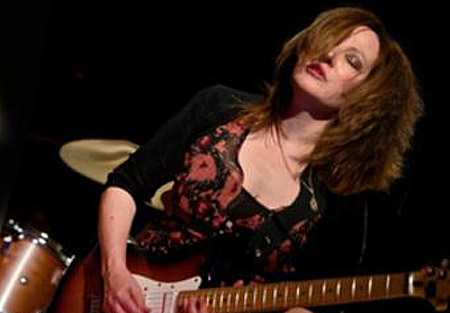 The Pete Feenstra Feature: BEKI BRINDLE
Sunday 31 July 2016, 20:00 (Tuesday 2 August, 21:00 repeat)
New York guitarist and New York Blues Hall of Fame inductee Beki Brindle tours Europe behind her 'All Kinds of Beki' album which includes special guests John Sebastian (The Loving Spoonful) and Chris White (The Zombies).
Beki was lead guitarist for Warner/Reprise's "Grace Pool" and lead guitarist with James Burton during the 90s when both playedwith Jerry Lee Lewis.
She worked with Rick Danko, Richard Manuel, John Sebastian, Kris Kristofferson, and moved to Ireland to work with the TomPachecho Band Mary Stokes Blues Band, where she played The Guinness Jazz Festival in Cork City and the National TV show, "Night Hawks."
While in Dublin she was commissioned by Bono of U2 to run a blues workshop at a new Rock School/TV show on RTE. The show wassuccess and ran in Ireland, Italy and Sweden. The Rock School in Dublin is still going strong today!
She's also played with members of U2, The Waterboys, Thin Lizzy, and toured with Carey Bell, Johnny Mars, Joe Lewis Walker, TampaRed and Fenton Robinson.
Beki remains a busy session guitarist in upstate New York and leads her own acclaimed Becki Brindle Band, who tour the UK in late July and August in support of her album 'All Kinds of Beki' on Random Chance records.
Mixcloud – Listen Again
---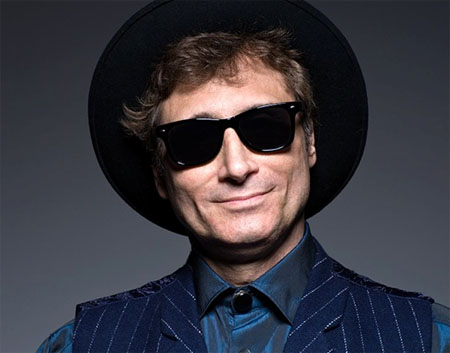 Photo: Leland Bobbe
The Pete Feenstra Feature: STU DAYE
Sunday 24 July 2016, 20:00 (Thursday 28 July, 23:00 repeat)
Stu Daye is a London based, New York guitarist and singer songwriter who has worked with Alice Cooper, Nils Lofgren, Tim Curry, Aerosmith, Neal Smith, Felix Pappalardi and Corky Laing amongst  others.
His solo carer includes the 1976 'Free Parking' album which was produced by Jack Douglas (Aerosmith/Patti Smith) and featured Steve Gadd, Rick Marotta, Tony Levin, Steven Tyler and Billy Squire.
He now gigs in Europe under the humorous moniker of the Rt. Rev Swifty Lezarre.
Mixcloud – Listen Again
---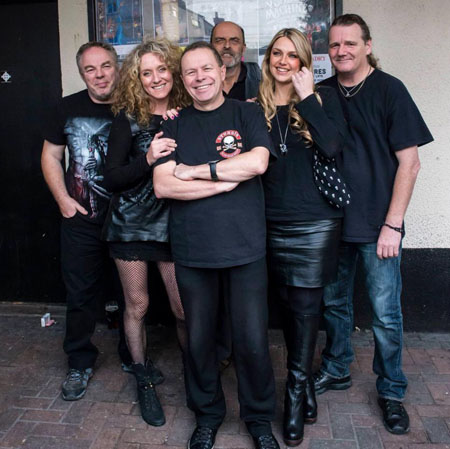 The Pete Feenstra Feature: GARY BONER (Roadhouse)
Sunday 17 July 2016, 20:00 (Tuesday 19 July, 21:00 repeat)
Roadhouse was formed in 1991 by Gary Boner and former member Robert A. Roberts with Bill Hobley (bass) and Roger Hunt (drums). The band now features vocalists Mandie G and Sarah Harvey-Smart and superb guitarist Danny Gwilym.
With influences ranging from Lynyrd Skynyrd to Creedence Clearwater Revival, the band's own music has been described as 'Southern Gothic Americana' . The band's debut album – 'No Place To Hide' – was released in 2004.
Pete Feenstra reviewing the band's latest album – 'City Of Decay' (Krossborder Records) – described "a road tested band playing at the top of their game…"
Mixcloud – Listen Again
---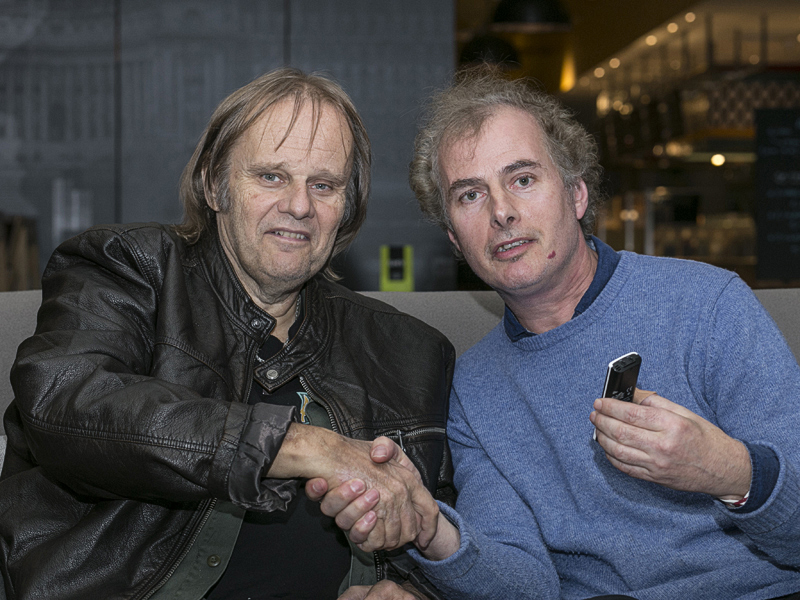 The Pete Feenstra Feature: WALTER TROUT
Sunday 10 July 2016, 20:00 (Tuesday 12 July, 21:00 repeat)
Walter Trout plays UK dates ahead of his appearance on the Blues Stageat Ramblin' Man Fair (24 July)
He is on tour again in the UK in October and recently released a new live album 'ALIVE In Amsterdam'.
He catches up with Pete Feenstra in this hour special with tracks from the new album.
Mixcloud – Listen Again
---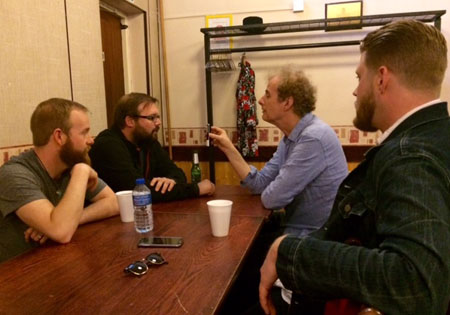 The Pete Feenstra Feature: MORELAND & ARBUCKLE
Sunday 3 July 2016, 20:00 (Tuesday 5 July, 21:00 repeat)
Newly signed to Alligator Records Moreland & Arbuckle released their album 'Promised Land Or Bust' in May.
Celebrating their 15th Anniversary, guitarist Aaron Moreland and vocalist/harpist Dustin Arbuckle have captured the visceral spirit of the early Delta blues and the raw energy of post-World War II urban blues and distilled it all into a hard-driving and powerful garage-rock configuration accompanied by Kendall Newby's drums.
Mixcloud – Listen Again
---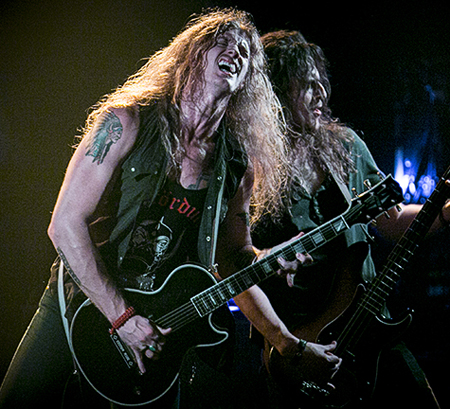 The Pete Feenstra Feature: JARED JAMES NICHOLS
Sunday 26 June 2016, 20:00 (Tuesday 28 June, 21:00 repeat)
Following his European tour with Zakk Wylde, Wisconsin-bred Jared James Nichols returns to the UK for a series of headlininglive concerts followed by an extensive October UK tour supporting legendary blues guitarist Walter Trout. Special guests on the June dates are Bad Touch and Dave Hanson.
To coincide with Jared's return to the European stage, Listenable Records will release the Highwayman EP as an exclusive limited edition orange coloured 10 inch vinyl (500 copies). On June 3, Jared digitally released a brand new single, 'Don't You Try'.
Mixcloud – Listen Again
---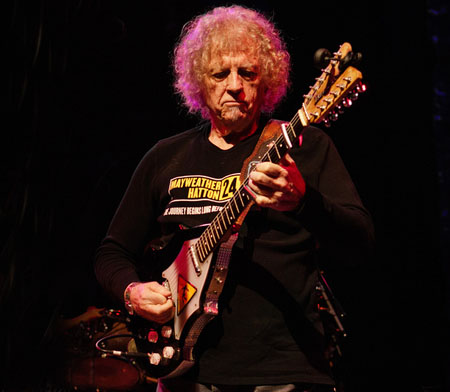 The Pete Feenstra Feature: DENNY WALLEY
Sunday 19 June 2016, 20:00
Christened "Feelers Reebo" by Captain Beefheart, Denny Walley is an criminally underrated, versatile, guitarist.  His exquisite slide work and powerful vocals are integral to classic Frank Zappa albums like 'Bongo Fury', 'Joe's Garage', 'You Are What You Is', and others.
He had a similar role in Captain Beefheart's Magic Band. with whom hetoured extensively and his guitar appears on the often-bootlegged 1978 classic 'Bat Chain Puller'.
He also spent years as a sideman immersed in soul, funk, R&B, and bluesprojects and nearly hit the big time with the hard-rocking Geronimo Black.
He recently toured with Liverpool's The Muffin Men and has played in various other Zappa-related projects.
Mixcloud – Listen Again
---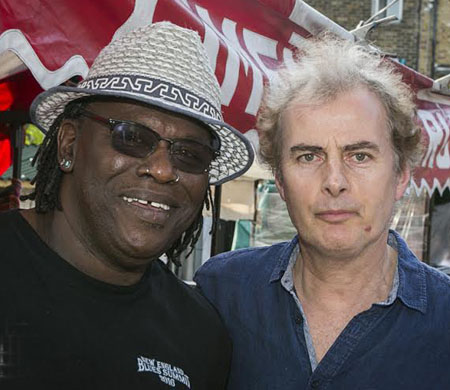 The Pete Feenstra Feature: JOE LOUIS WALKER
Sunday 12 June 2016, 20:00 (Tuesday 14 June, 21:00 repeat)
Joe Louis Walker, a Blues Hall of Fame inductee and four-time BluesMusic Award winner celebrates a career that exceeds a half a century.

A true powerhouse guitar virtuoso, unique singer and prolific songwriter, he has toured extensively throughout his career, performed at the world's most renowned music festivals, and earned a legion of dedicated fans. Walker released his debut album 30 years ago and his latest release – 'Everybody Wants A Piece' – was produced by Johnny Winter-collaborator Paul Nelson.
Walker came to wider attention in the San Francisco Bay Area music scene, playing blues with an occasional foray into psychedelic rock. The legendary Mike Bloomfield introduced him to Jimi Hendrix and the Grateful Dead. Walker even made a brief pilgrimage to Chicago to check out the blues scene there. For adecade he embraced spiritual music before returning to the blues and his debut solo album – Cold Is The Night' – was released in 1986.
Since that time, Walker has collaborated with a diverse group ofpremier blues/rock artists including James Cotton, Bonnie Raitt, Buddy Guy, Taj Mahal, Ike Turner and Clarence "Gatemouth" Brown.

Mixcloud – Listen Again
---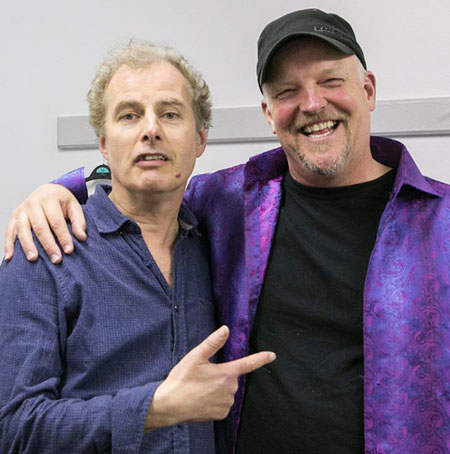 The Pete Feenstra Feature: ALBERT CUMMINGS
Sunday 5 June 2016, 20:00 (Tuesday 7 June, 21:00 repeat)
April 2016 saw critically lauded blues rock guitarist Albert Cummings tour the UK for the first time. in support of his Billboard Blues chart topping album 'Someone Like You'.
The Massachusetts guitarist writes, plays and sings the blues likenobody else. He has played with blues legends B.B. King (over 26 times!) Johnny Winter, and Buddy Guy.
Impressed with Albert's fire and passion bassist Tommy Shannon and drummer Chris Layton (of the band Double Trouble, the late Stevie Ray Vaughan's rhythm section) volunteered to play on and produce his solo debut recording, 2003's self-released 'From The Heart'. B.B. King dubbed Cummings "a great guitarist."
He's been described as "a barrage of guitar pyrotechnics that calls to mind a grand mix of the styles of past masters like Albert King, Freddie King, Stevie Ray Vaughan and Jimi Hendrix"

Mixcloud – Listen Again
---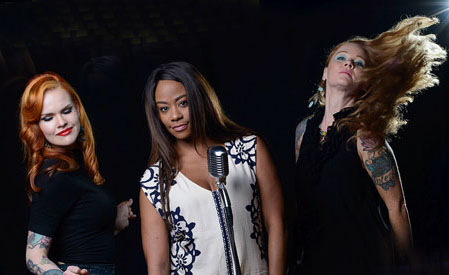 The Pete Feenstra Feature: BLUES CARAVAN 2016 (Layla Zoe, Tasha Taylor, Ina Forsman)
Sunday 29 May 2016, 20:00 (Tuesday 31 May, 21:00  repeat)
Layla, Tasha and Ina are part of the 2016 Blues Caravan touringshowcase for Ruf Records artists.  They have all released recent albums on the label and in this hour special they chat to Pete about their influences.
Mixcloud – Listen Again

---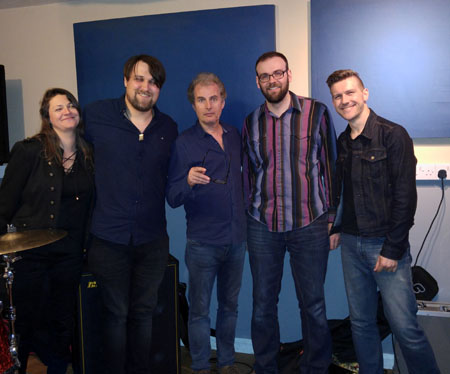 The Pete Feenstra Feature: ALBANY DOWN
Sunday 22 May 2016, 20:00 (Thursday 26 May, 23:00 repeat)
Albany Down release their third studio album in June 2016.  Their debut in 2011 – 'South Of The City' gained great attention amongst the blues rock press, and they followed this, in 2013, with 'Not Over Yet'.
The latest album 'The Outer Reach' sees the band move towards a more rounded hard rock offering and produced by Greg Haver (Manic Street Preachers, Super Furry Animals)
In this hour-long show, Pete Feenstra chats to the band and plays tracks from the new album.
Album review and interview edit
---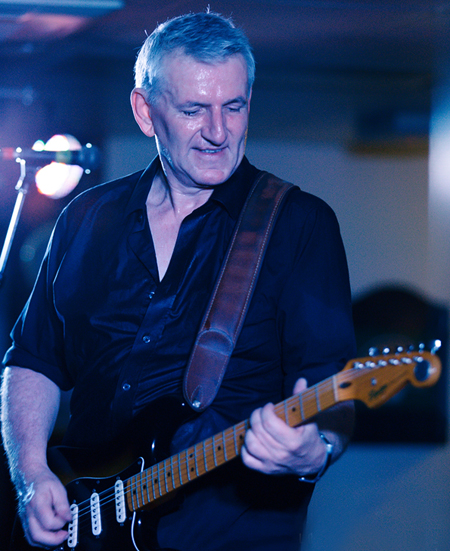 Photo: Paul Clampin
The Pete Feenstra Feature: ROB TOGNONI
Sunday 15 May 2016, 20:00 (Tuesday 17 May, 21:00 repeat)
"Only Jimi Hendrix, Rory Gallagher and Stevie Ray Vaughan could shake hands with him if they were alive. Tognoni has something that only few guitarists have: character and his own style".
The prodigious Aussie guitarist Rob Tognoni promotes 'Birra For Lira' the 17th album of his prodigious career. Born in Tasmania, Australia, Rob quickly made his name with the multi award winning Outlaws before being discovered and championed by the brilliant Aussie slide guitarist Dave Hole.
A powerhouse blues rock guitarist with some AC/DC style killer licks, and a fine blues rock feel, Rob's debut "Stone & Colours" CD quickly led to world wide fame and tours with the likes of Sting. He also played at the World Cup for the Australian football team.
"Australian Rob Tognoni is one of the finest guitar players around today. His work is a combination of classic rock, blues &blues rock and is done with utmost passion and precision…" Bandit Blues Radio USA
Mixcloud – Listen Again
---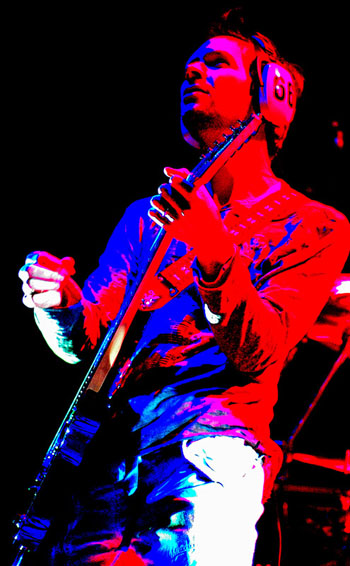 Photo: Lee Millward
The Pete Feenstra Feature: PAUL GILBERT
Sunday 8 May 2016, 20:00 (Thursday 12 May, 23:00 repeat)
Founder member of Mr.Big, Paul Gilbert releases his latest solo album on 27 May, 'I Can Destroy', via earMUSIC.  Although best known for his work with Mr. Big and Racer X, Gilbert has toured with Joe Satriani's G3 and has influenced a generation of would-be shredders. When 18 he was hired to teach at Hollywood's Guitar Institute of Technology. His groundbreaking 'Intense Rock' videos and DVDs have inspired legions of guitarists to improve their accuracy, speed, and phrasing.
'I Can Destroy' is Gilbert's 18th solo album produced by Kevin Shirley (Joe Bonamassa, Europe). Pete Feenstra chats to Paul Gilbert about the album and his music in general.
Mixcloud – Listen Again
---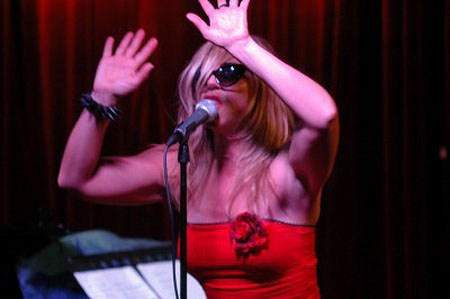 The Pete Feenstra Feature: ELIZA NEALS
Sunday 1 May 2016, 20:00 (Tuesday 3 May, 21:00 repeat)
"Eliza Neals sings with the power of Beth Hart, the emotion of JanisJoplin, yet the voice is still her own… Neals blends rock and blues seamlessly"  US Blues Scene
The award winning powerful blues rock soul vocalist, recording artist, composer, performer, publisher and producer is being compared to greats like Etta James, Janis Joplin and Ricki Lee Jones among many many others. Eliza is a rocking blues diva with great voice and sultry stage presence.
Pete Feenstra investigates further, with tracks from Eliza's album 'Breaking And Entering'.
Mixcloud – Listen Again
---
LINKS
The Pete Feenstra Feature Archive (Index)
The Pete Feenstra Feature (Latest shows)
The Pete Feenstra Rock & Blues Show
Pete Feenstra bio