Archive: The Pete Feenstra Feature (July – December 2021)
---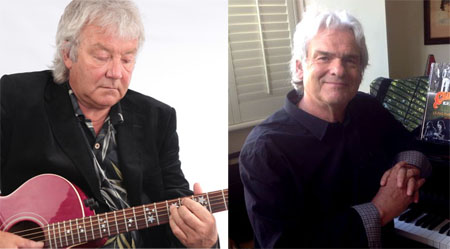 Sunday 19 December: HOLT & JONES (Monday 20 December, 16:00, Thursday 23 December, 23:00 repeat)
Derek Holt and Richard Jones release a new album in 2022 – 'Shadowman' – and chat to Pete about their music and Climax Blues Band.
---
Sunday 12 December: STARLITE CAMPBELL BAND (Tuesday 14 December, 21:00 repeat)
Suzi Starlite and Simon Campbell are celebrating their fifth anniversary with a brand new album called The Language Of Curiosity on Supertone Records.
---
Sunday 5 December: JIM McCARTY (Monday 6 December, 16:00)
Jim McCarty is The Yardbirds founder member/drummer and a Rock & Roll Hall of Fame inductee.
He's an author of 2 books – the musical biography 'Nobody Told Me' and 'She Walks In Beauty: My Quest For The Bigger Picture', an exploration of spiritualism throughout his career.
He's musical CV also includes Together, Renaissance, Shoot, Illusion, Box Of Frogs, Stairway and Pilgrim, as well as three solo albums, including his current Walking In The Wild Land album on Angel Air Records
---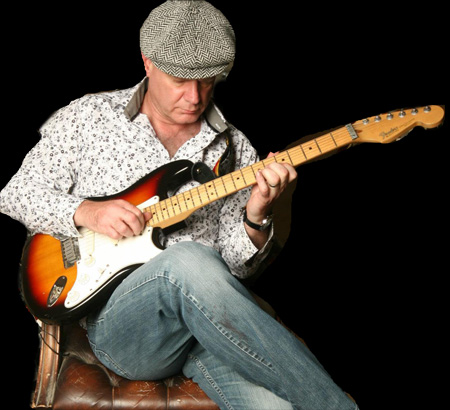 Sunday 28 November: RICHARD TOWNEND (Tuesday 30 November, 21:00, repeat)
Richard Townend is a prolific blues into roots and Americana singer-songwriter, author, educator and band leader with the The Mighty Bosscats.
His new album is his 13th release called 'Short Stories', featuring Anglo-Russian guests on an album that was recorded remotely.
---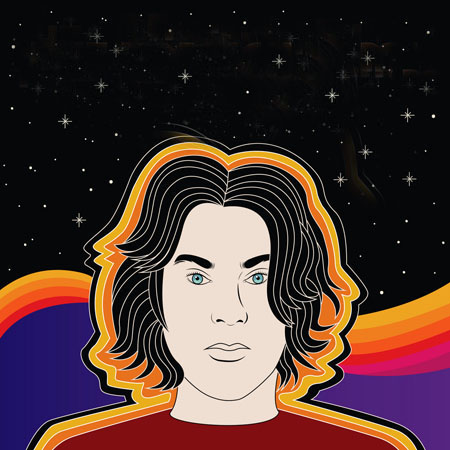 Sunday 21 November: BILL MAJOROS (The Foreign Films) (Monday 22 November, 16:00, Thursday 25 November, 23:00 repeat)

Canadian singer songwriter Bill Majoros is the frontman of psychedelic pop act The Foreign Films.
He was the main writer and guitarist in the band Flux A.D. between 1997 and 2004 and won a Hamilton Music Award in 2004 for "Best Alternative Album of the Year".
Majoros' band 'The Foreign Films' were also nominated in the Hamilton Music Awards in 2007 for the debut album 'Distant Star'. Since that time they have released an EP, singles and 'The Record Collector' a triple LP. The latest album is called 'Starlight Serenade', released in July 2021 via Curve Music.
---
Sunday 14 November: JOE LOUIS WALKER
Joe Louis Walker is a four times Blues Music Awards winner (he's been nominated 52 times in all), a 2013 Blues Hall of Fame inductee, a Grammy nominee and a W.C. Handy Award recipient.
He won the 2016 Best Contemporary Blues Album (2016) an also the 2010 Blues Foundation 'Contemporary Blues Male Artist of the Year' award.
Joe is a guitarist/vocalist/songwriter/producer/ arranger and band leader who has crossed over the blues into rock, soul, funk, gospel, jazz, country and even psychedelia.
His new album for Cleopatra Records is suitably called 'Eclectic Electric'.
---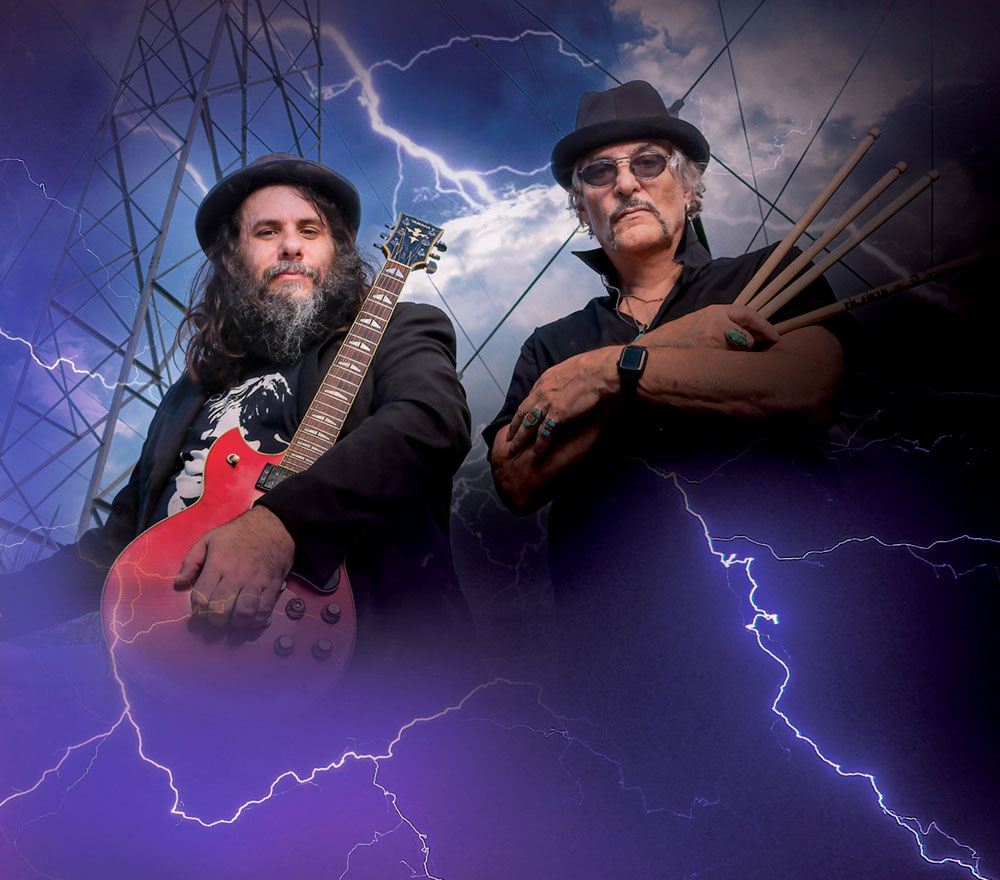 Sunday 7 November: CARMINE APPICE
Pete chats to the legendary drummer who joined psychedelic rockers Vanilla Fudge in 1967 and who has since worked with the likes of Sly Stone, Jeff Beck, Ozzy Osbourne and Rod Stewart.
Carmine's drum tutor published in 1972 (and updated since) is an acknowledged text for both aspiring and established rock drummers.
In this special he chats about his music with tracks from the 2021 collaboration with guitarist Fernando Perdomo, 'Energy Overload'.
---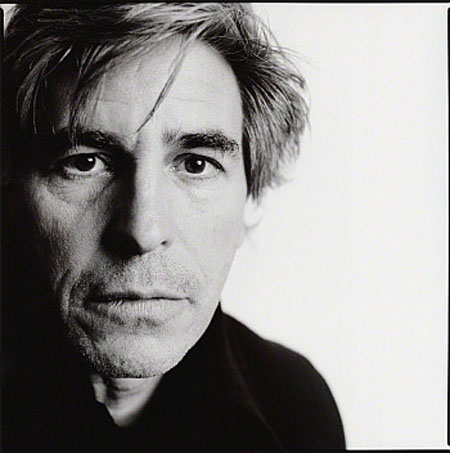 Sunday 31 October: PHIL THORNALLEY (Monday 1 November, 16:00)
Phil Thornalley is a singer-songwrirter/producer and mult-instrumentalist.
He's worked with Bryan Adams and was a Grammy nominated pop engineer for his work with The Thompson Twins. He also played with and produced The Cure.
Phil's impressive CV includes Prefab Sprout, The Psychedelic Furs, The Jam, Edwyn Collins, Johnny Hates Jazz, Graham Parker, John Martin, XTC, Duran Duran and even Paul McCartney.
He co-wrote Natalie Imbruglia's 1997 international hit single 'Torn', and co-wrote and co-produced "On a Day Like Today" with Bryan Adams.
In September 2021 he released 'Astral Drive' and this hour special includes tracks.
---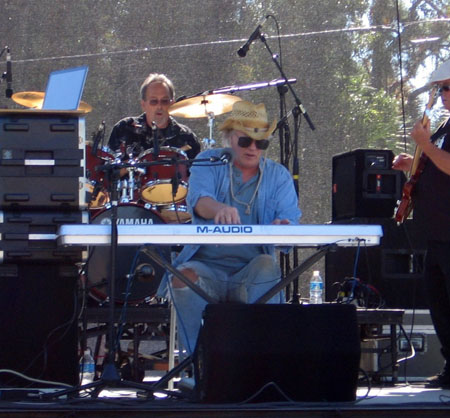 Sunday 24 October: STEPHEN FOSTER (Tuesday 26 October, 21:00)
Stephen Foster is a published songwriter with a dozen hit recordings, described as "One of the original Muscle Shoals swamp-style players"
His credits include working with Percy Sledge, Bonnie Bramlett, Ricky Neilson from The Cars, 5th Dimension, Wayne Perkins and a young Lynyrd Skynyrd, as well as being a house guitarist at Quinvy Studio in Muscle Shoals. His new album is called 'Southern' on Thoroughbred Music.
---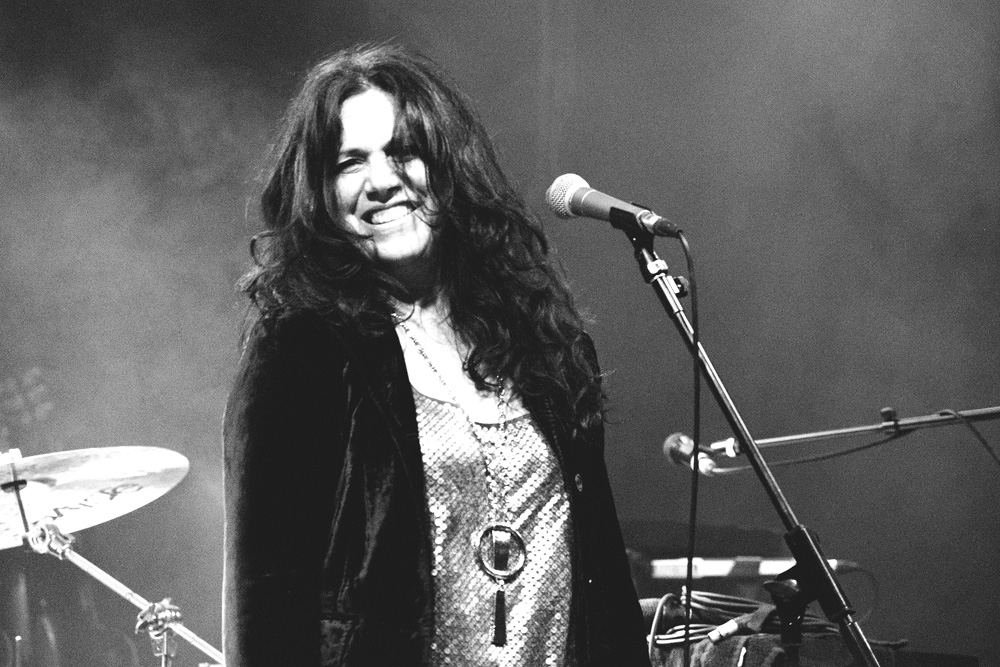 Sunday 17 October: SARI SCHORR (Tuesday 19 October, 21:00 repeat)

The blues rock songstress chats to Pete about musical life in Lockdown.
---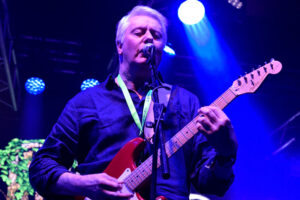 Sunday 10 October: PYE HASTINGS (Caravan), Monday 11 October (16:00), Thursday 14 October, 23:00)

The Caravan frontman chats about the band following the release of a new album. The band play UK dates in October.
---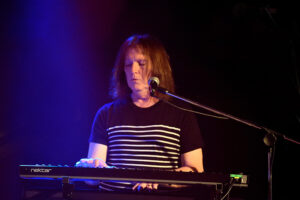 Sunday 3 October: JIMMY WALDO
Jimmy Waldo is the original keyboard player with Alcatrazz the band that featured a then unknown Yngwie Malmsteen and later Steve Vai on guitar.
The band has gone through several iterations, most recently with original vocalist Graham Bonnet, and now with a new album and a new vocalist: Doogie White.
In this hour special Jimmy also chats about Blackthorne the band he formed with Bonnet in the early 1990s.
---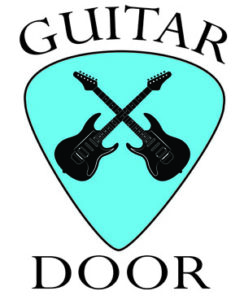 Sunday 26 September: CHRIS DEMPSEY from Guitardoor.com
Guitardoor.com is a collaboration between guitarists Chris Dempsey and Jimmy Fleming and serves as a showcase for upcoming and established guitarists.
---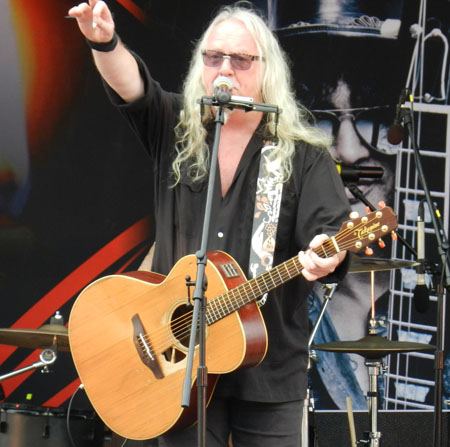 Sunday 19 September: JOHN FIDDLER, Medicine Head
John chats to Pete about his new album 'Warriors Of Love'. This show is repeated this week as part of the GRTR! Archive
---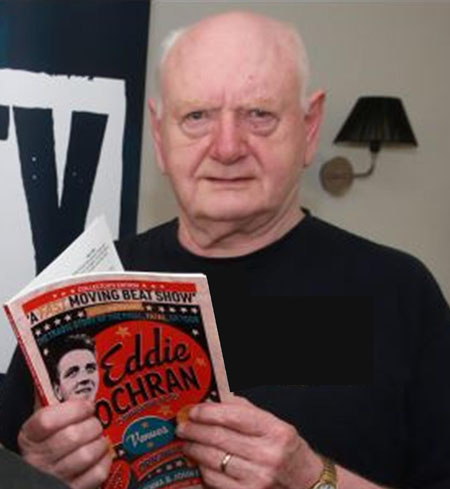 Sunday 12 September JOHN FIRMINGER
Drummer, artist/illustrator, promoter, Everly Brothers fanzine editor, album compiler, liner notes writer and author of countless books and all round expert of Sheffield music.
---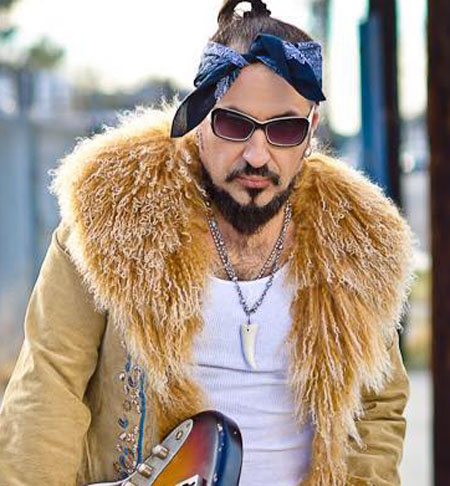 Sunday 5 SeptemberFABRIZIO GROSSI (Supersonic Blues Machine and now Soul Garage Experience)


---
Sunday 29 August MICK PINI and CRAIG MARSHALL (Audio54/producer)
Reviewing 'Backtrack' for www.getreadytorock.com Pete Feenstra described the "combination of song craft and real emotion generated by fingers on guitar strings that gives Mick Pini's blues an organic feel, while Craig Marshall adds the sophisticated sonic quality.
It all adds up to something unique, which may be routed in the past, but feels fresh and contemporary enough to suggest that after 55 years of pounding his beat, Mick Pini has hit career high."
In this interview special we hear tracks and Mick and Craig chat to Pete about the album.
---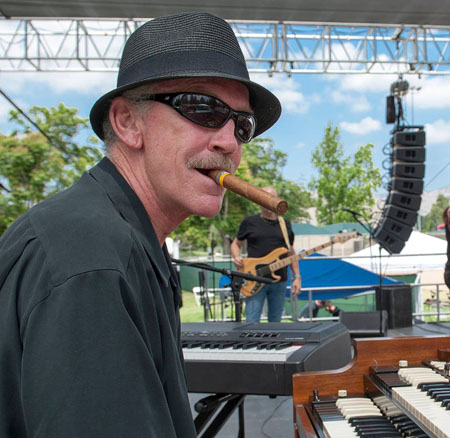 Sunday 22 August 20:00 MIKE FINNIGAN

A tribute to the keyboard player who died recently. Mike Finnigan contributed to albums by artists as varied as Jimi Hendrix, Bonnie Raitt and Leonard Cohen.
---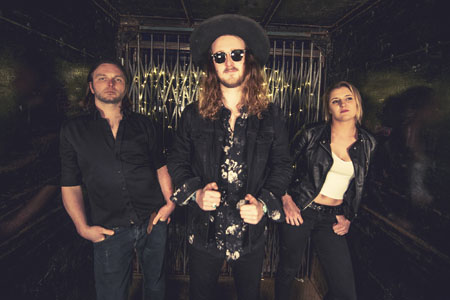 Sunday 15 August 20:00 ASHLEY SHERLOCK (Tuesday 17 August, 21:00 repeat)
Ashley Sherlock is a Manchester based singer-songwriter and leader of his own roots rocking into Americana power trio.
He's just released his second EP/CD called 'If You're Listening' as a follow up to his self titled debut EP recorded in Nashville.
He has a unique vocal style and leads his band into a riff-driven powerhouse mix of roots and hard rocking blues into Country tinged Americana.
---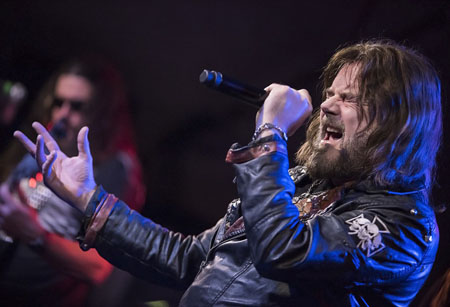 Sunday 8 August 20:00 DOOGIE WHITE (Monday 9 August, 16:00 repeat)
One-time Rainbow frontman and Michael Schenker vocalist, Doogie White chats about his reissued album 'As Yet Untitled'.
---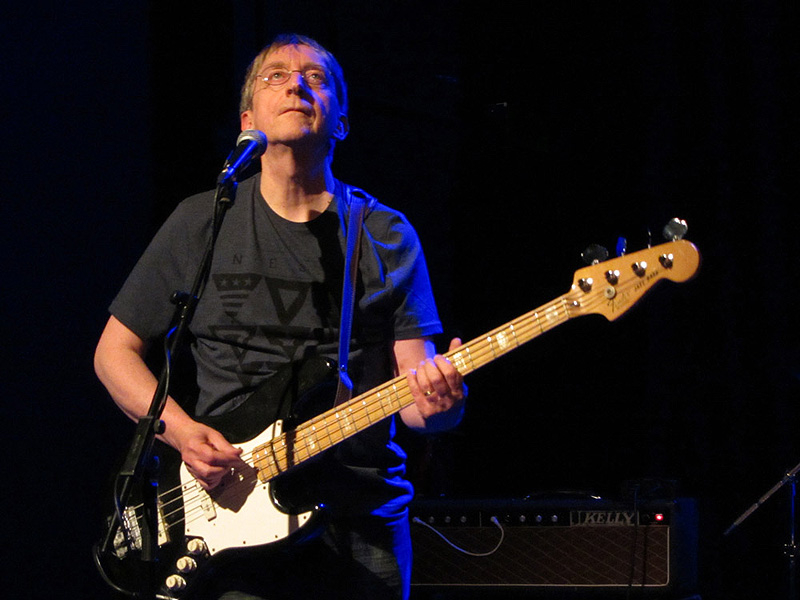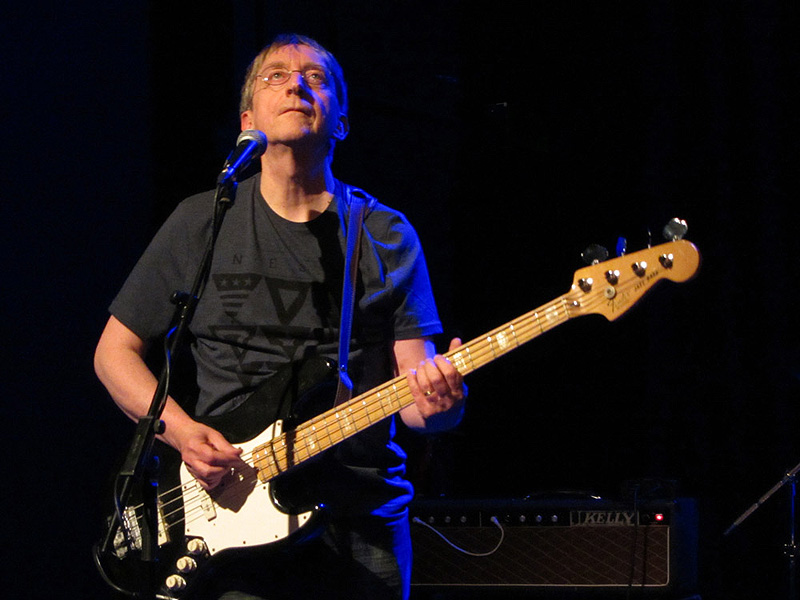 Sunday 1 August 20:00 JAMES WARREN (The Korgis) (Monday 2 August, 16:00 repeat)
With tracks from the new album 'Kartoon World'.
---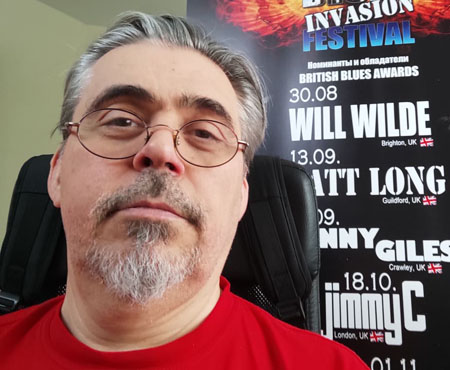 Sunday 25 July 20:00 BORIS LITVINSEV (Tuesday 27 July, 21:00 repeat)
Boris the Blade Litvintsev is an independent Russian music promoter, who has been a consistent champion and catalyst for the Anglo Russian blues scene.
Under the label of The BRITISH BLUES INVASION TO RUSSIA, he has promoted over 200 concerts in 15 or more Russian cities over the last 8 years. He's a promoter, Hot Draft productions label boss and citizen of the world.
---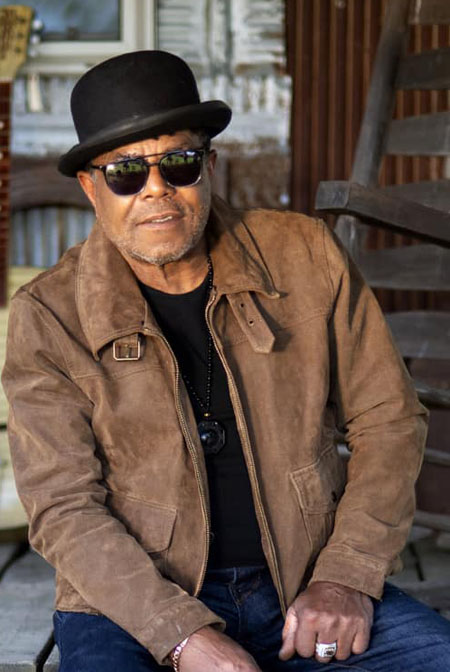 Sunday 18 July 20:00 TITO JACKSON (Tuesday 20 July, 21:00 repeat)
With tracks from the new album 'Under Your Spell'.


---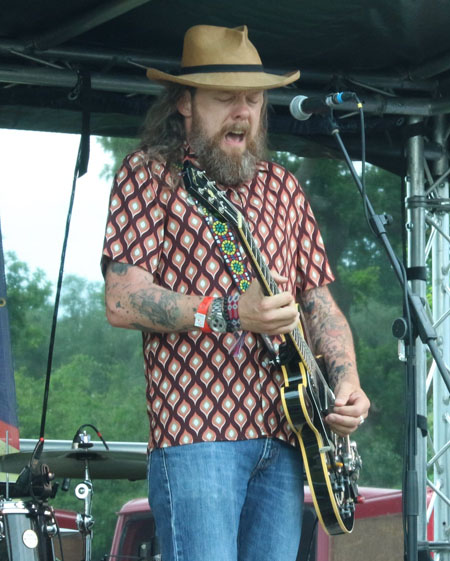 Sunday 4 July 20:00 MIKE ROSS (Tuesday 6 July, 21:00 repeat)
Brighton based Mike Ross is a roots rocking multi instrumentalist, singer song-writer and producer.
He's released 5 solo albums and 2 RHR albums in the last 5 years, while his current release 'The Clovis Limit, Tennessee Transition' is a one man acoustic album, all released on his own Taller Records.
---
LINKS
The Pete Feenstra Feature Archive (Index)
The Pete Feenstra Rock & Blues Show
Pete Feenstra bio