Archive: The Pete Feenstra Feature (January 2020 – March 2020)
---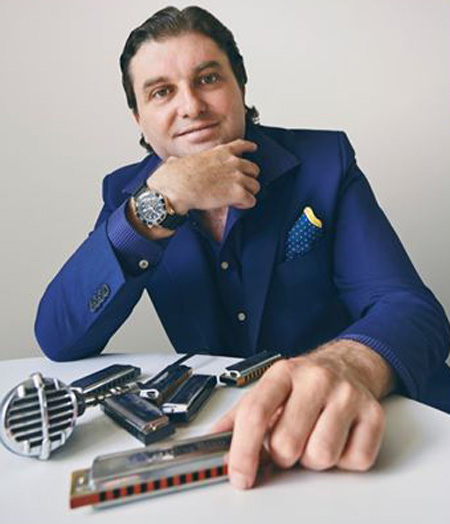 Sunday 29 March GILES ROBSON (Tuesday 31 March, 21:00, repeat)
Giles was an early Europen signing to the legendary Alligator blues label. He's one of only three UK blues artists to have won the coveted Blues Award in Memphis (alongside Eric Clapton and Peter Green). This interview special includes tracks from his new album 'Don't Give Up On The Blues'.
---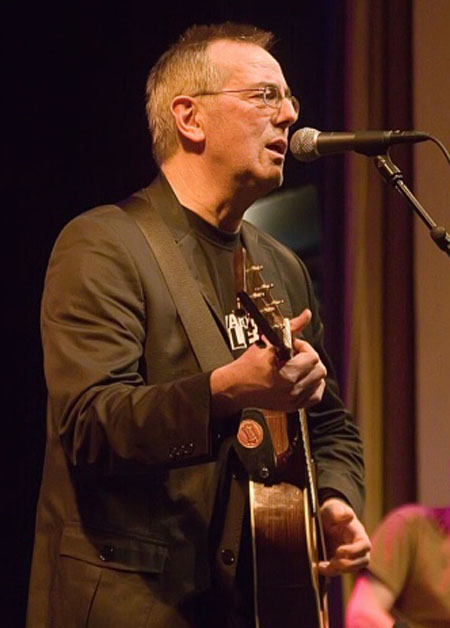 Sunday 22 March GARY FLETCHER (Monday 23 March, 16:00, Thursday 26 March repeat)
Pete chats to Blues Band founder member Gary Fletcher with tracks from his new album 'Rivers Keep Flowing'.
---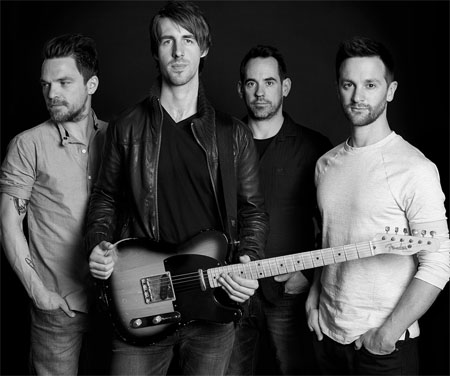 Sun 15 March NICK KENDALL (Tuesday 17 March, 21:00 repeat)
Pete chats to Nick about The Kendall Connection with tracks from the debut album.
---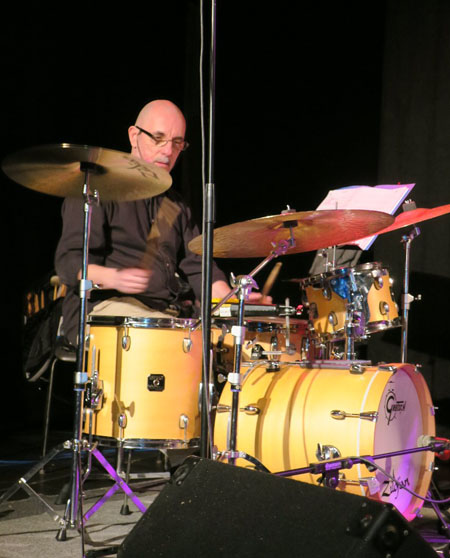 Sun 8 March EMILIO FABRICE LE ROY
Pete chats to the French drummer about his music with fusion flavours.
---
Sun 1 March JIMMY CARPENTER (Tuesday 3 March, 21:00 repeat)
Soul Doctor is the latest album from saxophonist/singer-songwriter Jimmy Carpenter via Gulf Coast Records, the label started by Mike Zito and Guy Hale.
The album is Jimmy's fourth solo project and includes a mix of instrumental and vocal tracks.
He chats to Pete Feenstra about the album, following a series of UK dates in February 2020.
---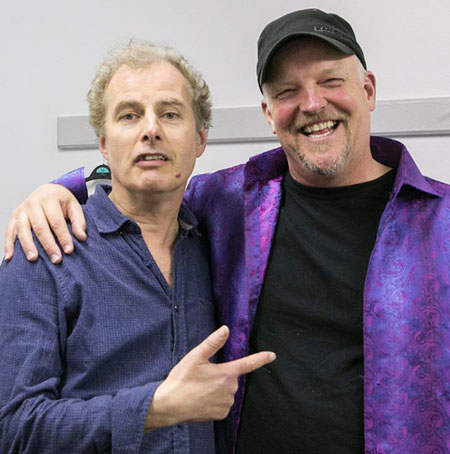 Sun 23 February ALBERT CUMMINGS (Tuesday 25 February, 21:00 repeat)
Pete chats to the blues guitarist about his new album 'Believe'.
---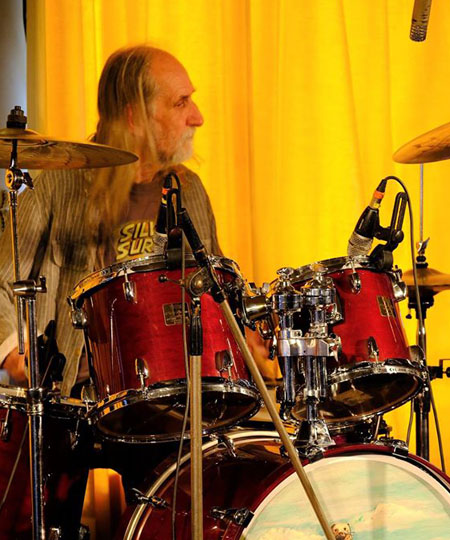 Sunday 16 February – KEN PUSTELNIK (Groundhogs) in advance of 50th anniversary of "Thank Christ For The Bomb" tour
---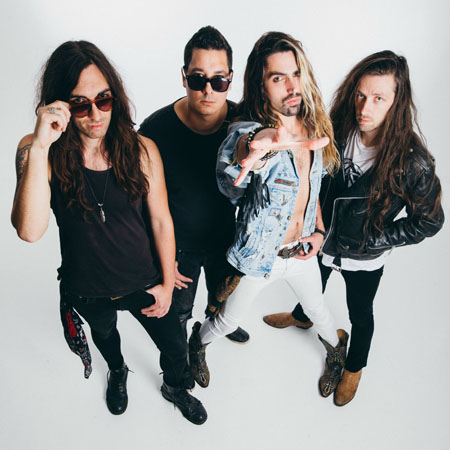 Sunday 9 February – ANGELO TRISTAN (COLLATERAL) (Monday 10 February, 16:00, Thursday 13 February 23:00, repeat)
Collateral frontman Angelo Tristan chats about the band's debut album. The band play UK dates with Jared James Nicholls from 25 February.
---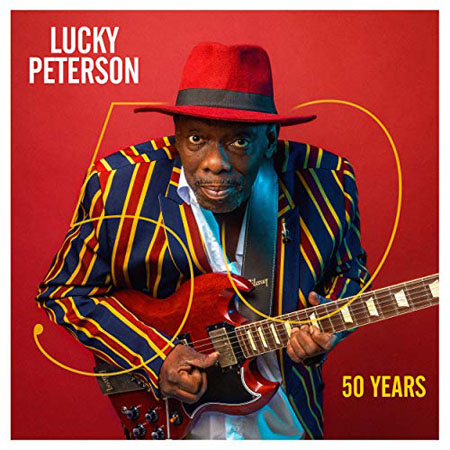 Sunday 2 February 2020 – LUCKY PETERSON (Tuesday 4 February, 21:00 repeat)
Legendary American Bluesman Lucky Peterson is a master of the blues guitar and the Hammond B3. He was a blues child protégé learning to write songs with his mentor Willie Dixon and enjoying a novelty hit when he was just 5 years old.
He learned his craft as a keyboard player with Little Milton and Bobby Bland, but has made a name for himself as a fiery multi- instrumentalist, expressive blues singer and songwriter.
He toured with The Young Blues Giants, Etta James, Kenny Neal and Otis Rush, cut albums for Alligator Records, Verve, Gitane, Universal, Dreyfus, JSP Records, and continues to push the blues into different directions with rock, funk, soul, R&B, and even rap and hip hop.
He's a 21 century blues man, celebrating 50 years as a pro musician.
---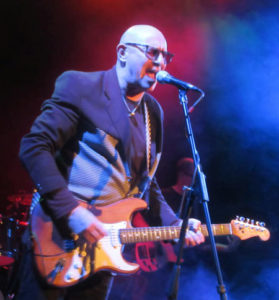 Sunday 19 January 2020 – EDDIE MARTIN (Tuesday 21 January, 21:00 repeat)

"With house-rocking slide and Buddy Guy-like pyrotechnics..he is among the UK's most respected blues musicians…." The Times
The versatile harp playing/guitarist and multi instrumentalist Eddie Martin has been a prolific songwriter since the age of 16. His albums have ranged from One-Man-Band to Big Band to Power-Rock trio as he has wrung every drop of inspiration and instrumental technique out of the blues tradition and pushed it ever outwards with his own writing.
Touring 35 countries with 15 acclaimed original albums and a string of National and International Awards and Nominations (including Winner, Best Solo Artist category in 2018 European Blues Awards), Eddie has become known as "The Ambassador of British Blues."
---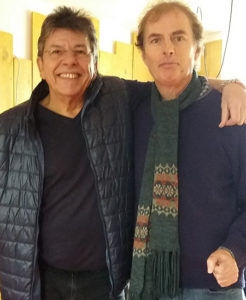 Sunday 12 January 2020 – JEFF GAUTIER

The legendary French drummer chats to Pete about his career. Translation and Interview Feature
---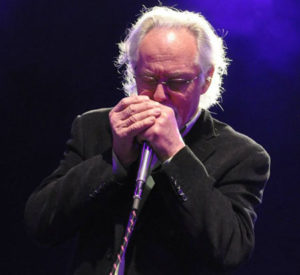 Sunday 5 January 2020 – JOHN O'LEARY (Tuesday 7 January, 21:00 repeat)
John O'Leary chats to Pete about Savoy Brown. The band play Beaverwood Club, Chislehurst, Kent on Tuesday 14 January. 2020 marks their 55th anniversary.
---
LINKS
The Pete Feenstra Feature Archive (Index, including January 2020-March 2020)
The Pete Feenstra Rock & Blues Show
Pete Feenstra bio