Archive: The Pete Feenstra Feature (January 2019 – March 2019)
---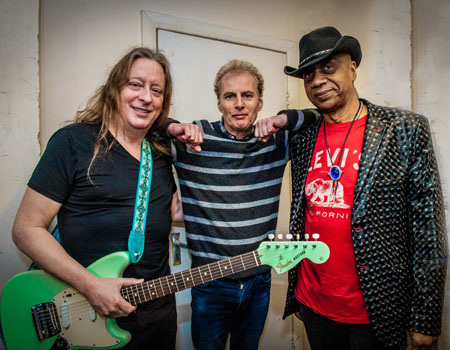 Sunday 31 March MALONE SIBUN BAND (Tuesday 2 April, 21:00 repeat)
Pete chats to Innes Sibun (left) and Marcus Malone with exclusive tracks from their forthcoming album.
---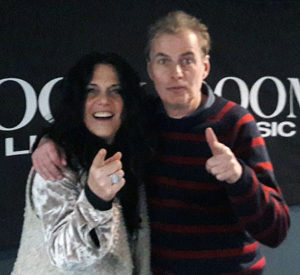 Sunday 24 March SARI SCHORR (Tuesday 26 March, 21:00 repeat)
Pete recently caught up with Sari, two years since his first chat following the release of her debut album.
In this hour special she chats about the current album 'Never Say Never' released in October 2018, ahead of a further set of UK dates.
UK dates (April 2019)
Apr 2 Tue – The Beaverwood Club, Chislehurst
Apr 3 Wed – Heartbreakers, Southampton
Apr 6 Sat – The Iron Road, Pershore
Apr 7 Sun – The Hawth, Crawley
Apr 10 Wed – The Robin 2, Bilston
Apr 11 Thu – The Live Rooms, Chester
Apr 12 Fri – New Crawdaddy Club, Basildon
---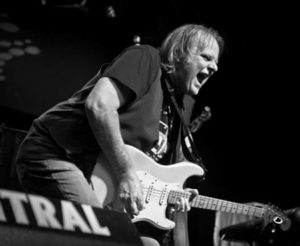 Sunday 17 March WALTER TROUT (Tuesday 19 March, 21:00 repeat)
Walter Trout chats to Pete about 'Survivor Blues' his latest album released in January via Provogue/Mascot.
---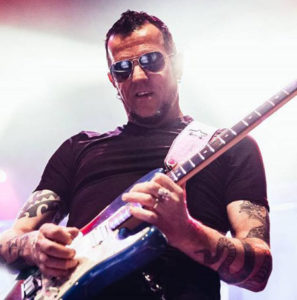 Sunday 10 March GARY HOEY (Tuesday 12 March, 21:00 repeat)
Gary's prolific career has included over 20 albums and five top-20 Billboard hits since 1991.
He's played with the likes of Steve Vai, Eric Johnson, The Doobie Brothers, Lita Ford, Dick Dale, Rick Derringer and Ted Nugent.
He's composed music for films, TV, instructional videos and even greeting cards. Now comes his brand new album 'Neon Highway Blues', released 15 March on Provogue Records.
---

Photo: Ken Jackson
Sunday 3 March Gary Roberts of SPINOUT UK (Tuesday 5 March, 21:00 repeat)
In his review of the Spinout UK debut album 'My Kind Of People' Pete Feenstra wrote "Spinout UK make an immediate impact with music that envelopes the listener and evolves like an amoeba."
He goes on "They tread a thin line between contemporary stoner rock and electronica, with an 80's stadium rock sound (think U2 meets early Simple Minds ), on several slowly evolving drones that are part of a musical landscape that reveals itself with each track."
In this hour special Pete chats to vocalist Gary Roberts with tracks from the album.
---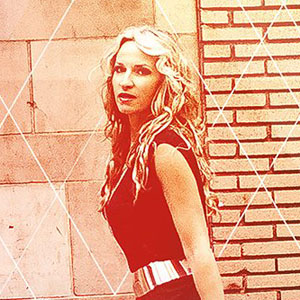 Sunday 24 February ANA POPOVIC (Tuesday 26 February, 21:00 repeat)
Ana Popovic's latest album 'Like It On Top' peaked at #2 of the Billboard Top Selling blues albums chart.
Recorded in Nashville, TN and produced by four-time Grammy winner Keb' Mo', the blues influenced album features guest appearances from Kenny Wayne Shepherd, Robben Ford and Keb' Mo'.
Says Ana: "I hope that my music inspires others to motivate ladies all over the world to be successful, energetic, empowered women on a mission, and to motivate men to give them that chance."
This hour special features tracks from the album 'Like It On Top' as Ana explains to Pete Feenstra the background to her music.
UK dates
3 May Cardiff Globe
4 May Chester Live Rooms
5 May Manchester Deaf Institute
7 May Newcastle Cluny
8 May Glasgow Oran Mor
9 May Leeds Brudenell Social Club
10 May Nottingham Rescue Rooms
11 May London Borderline
---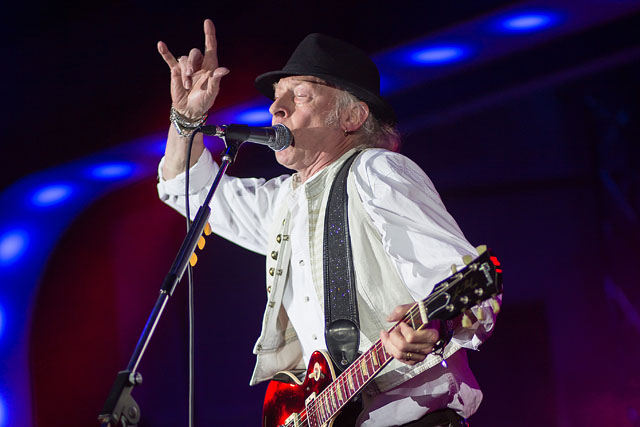 Sunday 17 February DEL BROMHAM (Monday 18 February, 16:00, Thursday 21 February, 23:00 repeat)

Pete chats to the guitarist with legendary Stray who has also released several solo albums. We hear tracks from the latest – White Feather – which Pete reviewed for www.getreadytorock.com and commented: "There's something here for all shades of Bromham fans, from hard rock, a salient pop sensibility and a blues heart…"
---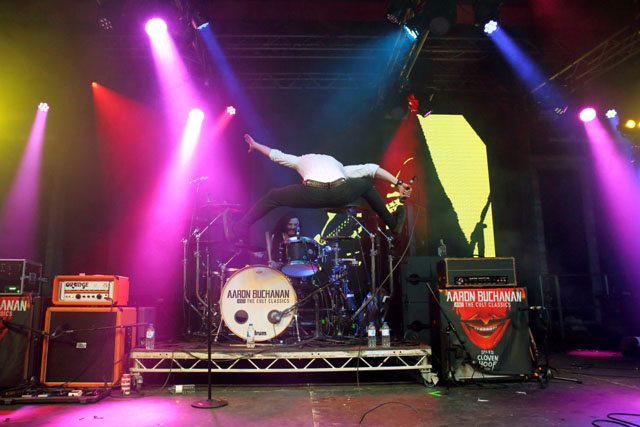 Sunday 10 February AARON BUCHANAN
British rock band Aaron Buchanan And The Cult Classics recently signed to Listenable Records.
To celebrate, the band and the label are releasing a special edition of The Man With Stars On His Knees on 22 February featuring five brand new bonus tracks – two brand-new studio tracks 'Undertow' and 'Fire In The Fields Of Mayhem' and three live tracks (CD version only).
---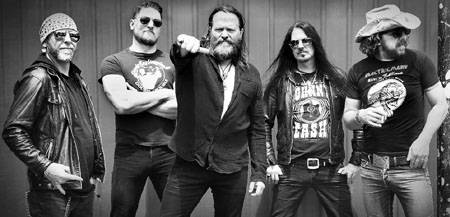 Sunday 3 February – ELECTRIC MARY
The band's frontman Rusty Brown chats to Pete about the Melbourne-based band and the new album 'Mother' released in February.
---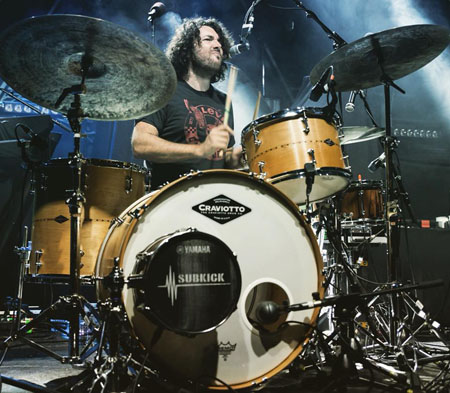 Sunday 27 February WAYNE PROCTOR (Tuesday 29 January, 21:00 repeat)
Drummer/producer/engineer chats about his musical activities.
---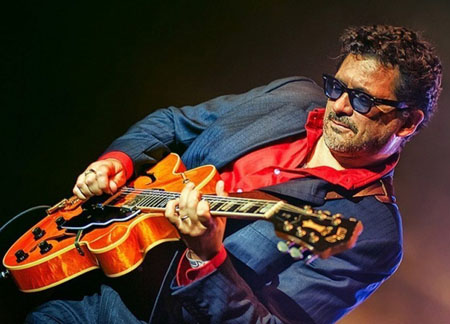 Sunday 20 January MIKE SPONZA (Tuesday 22 January, 21:00 repeat)
Pete chats to the Italian guitarist inspired by the sixties for his latest album.
---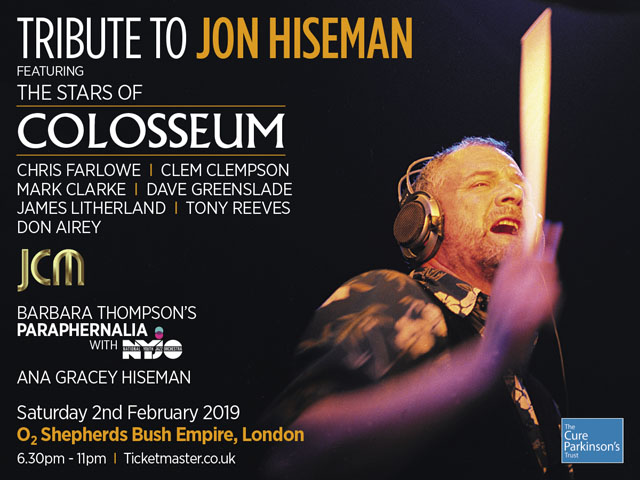 Sunday 13 January: Pete celebrates the music of Jon Hiseman ahead of a tribute gig (2 February, Shepherds Bush Empire, London)
Jon Hiseman was a great rock, jazz and fusion drummer, percussionist, band leader, recording engineer, producer, music publisher, label boss and author (2010's 'Playing The Band').
His 53 year career included working with the likes of Arthur Brown, Georgie Fame, Jack Bruce, Graham Bond, John Mayall, Tempest, The United Jazz & Rock Ensemble, Barbara Thompson's Paraphanelia and JCM, the project he was working on before his death.
---
LINKS
The Pete Feenstra Feature Archive
The Pete Feenstra Feature (latest)
The Pete Feenstra Rock & Blues Show
Pete Feenstra bio