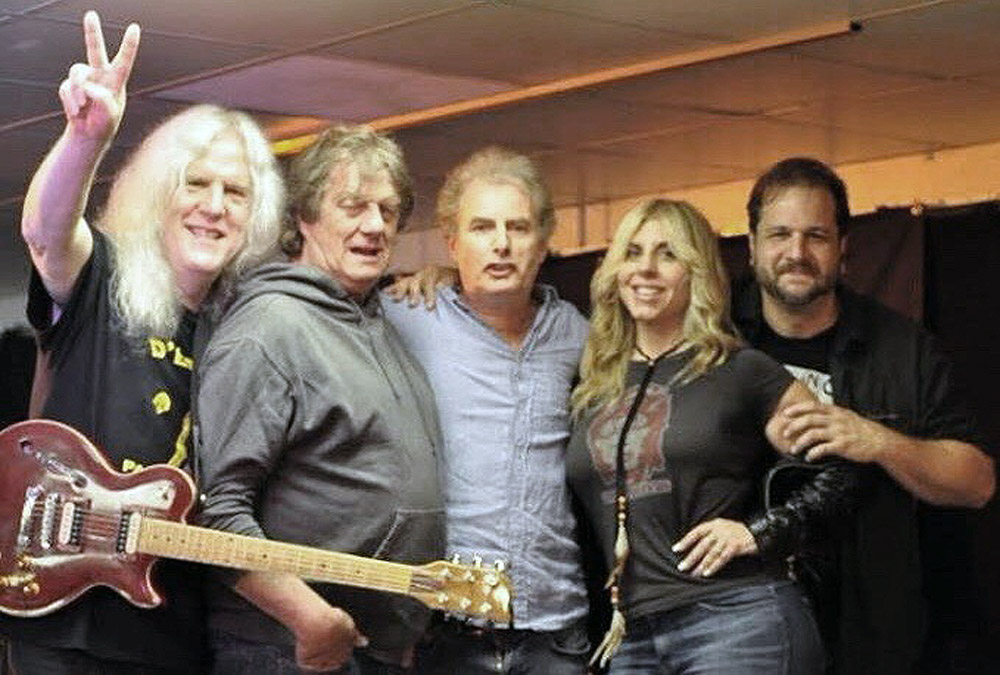 News: PETE FEENSTRA nominated Blues Based Broadcaster of the Year in UK Blues Awards 2020
10 February 2020 News
---
Get Ready to ROCK!'s Pete Feenstra has been nominated in the 'Blues Based Broadcaster of the Year' category in the 2020 UK Blues Awards.

Promoted by The UKBlues Federation, the sole UK Affiliate of the Blues Foundation, an Active Member of the European Blues Union, and organiser of the annual UKBlues Challenge.
The nomination process involving a panel of over 800 invitees took place between 6th & 20th January 2020 during which we received hundreds of nominations. Voting will be open between 3rd and 17th February 2020.
The results will be announced and the Awards presented at our Awards Celebration on Sunday 17th May 2020 at the iconic Dingwalls in London.
In 2019 Pete Feenstra was awarded 'Best Radio Show' at the European Blues Awards.  He previously picked up a Lifetime Contribution award at the European Blues Awards in November 2016.
Photo: Pete pictured with Eliza Neals .
Show page
UK Blues Awards 2020
---
DRandall 2020, award, blues, blues rock, get ready to rock radio, pete feenstra, rock and blues show, UK Blues Awards