The Pete Feenstra Feature
Interviews and the Blues...
---
Sunday 20:00
This weekly show gives listeners the opportunity to explore in more depth an artist or album. 
Pete chats to a variety of artists, sometimes discussing (and featuring) their own favourite tracks that have inspired or influenced them over the years.
Please note that if you are in the USA, for copyright reasons, you might not be able to listen again via our Mixcloud player.  Where possible, we have used an alternative inline player.
Due to licensing restrictions many of these shows are edited versions of the original broadcast.
Shows are posted within five days of the last repeat broadcast.
PETE FEENSTRA VOTED BLUES BROADCASTER OF THE YEAR IN THE UK BLUES AWARDS 2020 & 2021 Nominee!
"BEST PODCAST" WRINKLY ROCKERS CLUB AWARDS 2021!
The Pete Feenstra Feature Archive (Index, 2016-2022)
PETE IS NOMINATED IN 2023 UK BLUES AWARDS!
---
Latest shows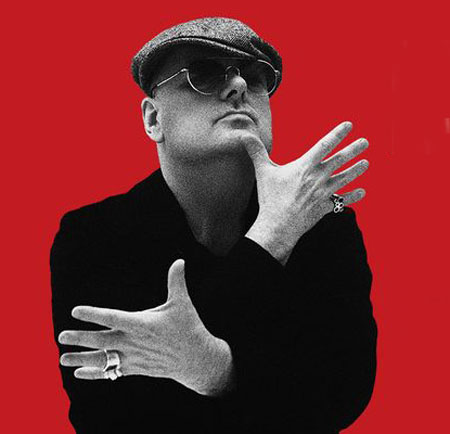 Sunday 24 September IAN SHAW (Monday 25 September, 16:00, Thursday 28 September, 23:00 repeat)
Ian Shaw is a multi award winning singer songwriter and pianist.
Widely regarded as one of the best male jazz vocalists in the UK, he is also a talented pianist, songwriter, radio presenter, record producer, stand-up comedian, actor and podcaster.
He's releasing his 18th album called 'Greek Street Friday' on Silent Wish label on October 20th.  It's a mostly self penned album that explores jazz, soul, rock, blues and pop.
---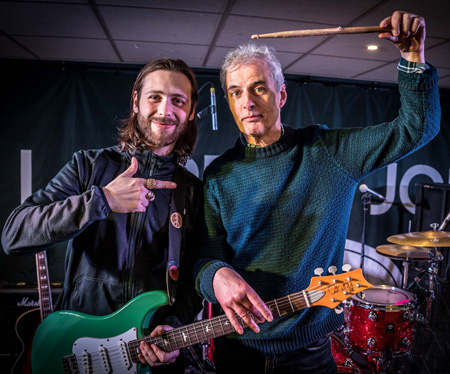 Sunday 17 September LAURENCE JONES (Tuesday 19 September, 21:00 repeat)
Laurence Jones is a multiple award winning rock-blues guitarist, who broke into the Dutch pop rock market, scoring a Top 40 hit, as well as appearing with the likes of Ringo Starr, Jeff Beck and Buddy Guy.
Now he's back in the UK with a new power trio and a hard hitting chart topping rock album called 'Bad Luck & The Blues' on Marshall Records.
Laurence launches the new album on 22 September at the Omeira venue in London.
Album review
https://www.laurencejonesmusic.com/
---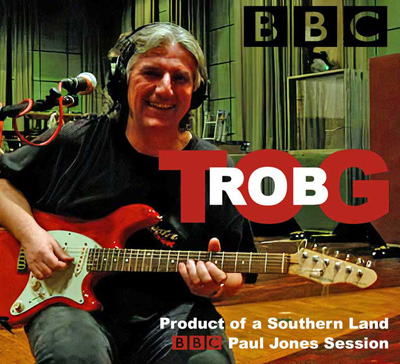 Sunday 10 September ROB TOGNONI (Tuesday 12 September, 21:00 repeat)
Fiery Aussie rock blues guitarist Rob Tognoni spent the first 10 years of his career touring Australia and leaning his craft.
His first pro band was the award winning Outlaws, before fellow Aussie and slide guitar legend Dave Hole helped him get a deal with Provogue records in the Netherlands.
He's since cut a staggering 25 albums leading into the newly released archive BBC session from 2007.
He's a rhythmically strong player with killer riffs, barn burning solos, unrelenting energy and snappy hooks.
The new 'Product Of A Southern Land – BBC Paul Jones Session', EP, is released 4 September to tie in with his forthcoming UK tour.
September 2023
19 Barnoldswick Arts Centre
20 The Cluny, Newcastle
21 Krakatoa Aberdeen
22- 24 Orkney Blues Fest
26 The 100 Club London
27 The 1865 Club in Southampton
28 Temperance Bar, Leamington Spa
29 & 30 Callander (Stirling) Jazz & Blues Festival
https://www.robtog.com/index.htm
---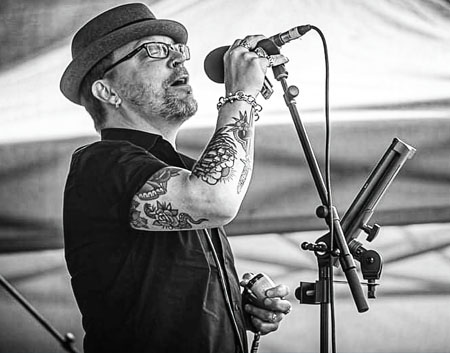 Sunday 3 September PADDY WELLS (Dust Radio) (Tuesday 5 September, 21:00, repeat)
Paddy Wells is a harp playing vocalist and co-songwriter with guitarist Tom Jackson in a roots rock duo and band called Dust Radio.
The British blues harp playing veteran made his name with a 7 year stint with the Leeds based, Chicago style blues band Poorboy and 3 year stretch with Crosscut Saw. He's also a respected blues and music journalist.
Dust Radio is his first band with mainly self penned music, firstly with an EP called 'Shotgun Shack' and now with a debut album called 'Problem & Remedy on Bandcamp Records.
https://dustradio1.bandcamp.com/album/problem-remedy
---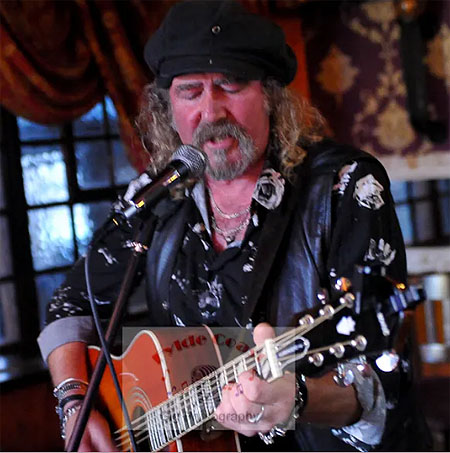 Sunday 27 August ANDY SHARROCKS
Andy Sharrocks is a singer songwriter, band leader, tour manager, label boss and artist.
A mainstay of the North West Music scene for over 4 decades Andy is a singer songwriter with folk, blues, rock, punk and roots into Americana influences.
He's just released a 36 track triple vinyl album open called Country Rock 'n' Roll 'n' Durty Blues on Roach Records.
---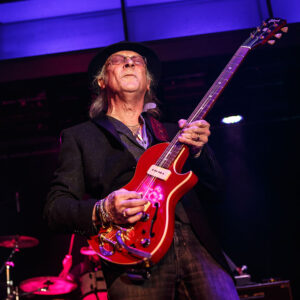 Sunday 20 August DEL BROMHAM (Stray)
Pete chats to Del with tracks from the new album 'About Time' on Talking Elephant Records.
Del Bromham was a founder member of the hard rocking Stray 57 years ago.
His recording career boasts 20 studio albums, 3 solo albums, a Blues Devils Live album and a further live album with John Verity called 'Live! At Last'.
He's also toured with Iron Maiden, Rush, Ozzy Osbourne, Kiss and Leslie West Mountain.  Del's autobiography called 'Rock & Roll Survivor' is available through Wymer books.
---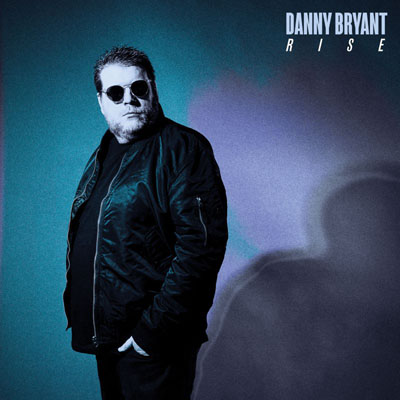 Sunday 13 August: DANNY BRYANT (Tuesday 15 August, 21:00, repeat)
In this hour special Pete discusses the new album 'Rise' with blues guitarist Danny Bryant.  The album is due for release 29 September via Jazzhaus.
---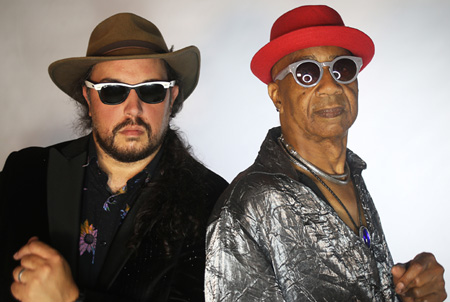 Sunday 6 August: MARCUS MALONE & DAN SMITH (Tuesday 8 August, 21:00, repeat)
Pete chats to the main men of a new project Marcus Malone & The Motor City Hustlers.
Detroit music legend, Marcus Malone and Dan Smith of The Noisettes have collaborated on 'Interstate 75' on Ramrock Red Records, loaded with 60's style Rhythm and Blues, old school Soul and back to the future Funk.
Marcus Malone and Dan Smith first met at a Blues jam night in Croydon in the early '00s, before Dan eventually joined Marcus' band and subsequently featured on his albums 'Walking Shoes' (2002) and 'Blue Radio' (2003). Dan also founded the internationally acclaimed group, The Noisettes, with stunning vocalist, Shingai Shoniwa, and together they toured the UK, EU and the USA with the likes of Bloc Party and TV On The Radio.
---
Sunday 30 July: Pete's Prog Emporium
---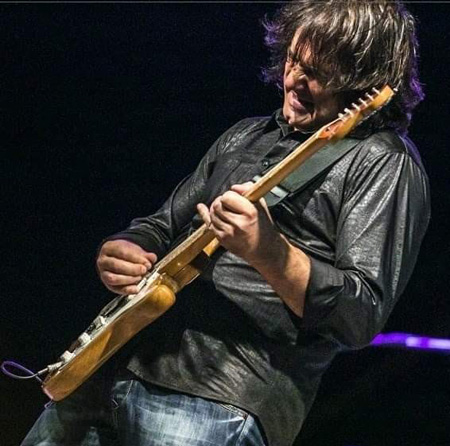 Sunday 23 July: Boris Zamba (Tuesday 25 July, 21:00, repeat)
Boris Zamba is an award winning Croatian rock-blues guitarist. A finalist at the International Blues Challenge in Memphis (USA) and Tuscany in Italy, he's been the leader of Voodoo Ramble for over 13 years.
Signed to the UK label Thoroughbred Music, Voodoo Ramble have cut 3 albums – 'That's Why', 'Can't Write A Pop Song When You've Got the Blues' and the newly released 'Home Again' album.
As a guitarist Boris has been influenced by Ritchie Blackmore, Leslie West, Rick Derringer and Billy Gibbons, though Voodoo Ramble's music takes in rock, boogie, blues, prog, funk, soul and even gospel influences.
This interview feature is followed by an exclusive live session.
---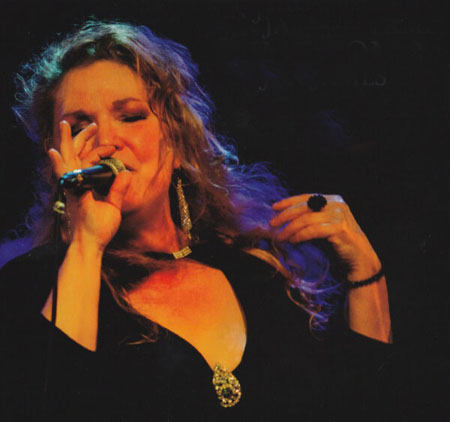 Sunday 16 July: Jan James (Tuesday 18 July, 21:00, repeat)
Jan James, the Chicago based rock, blues, soul, and R&B singer with Motown influences.
Together with her long time partner, guitarist Craig Calvert, she's enjoyed a 12 album career, updated by their best yet album called 'Time Bomb' on Blue Place Records.
The duo paid their dues in Lansing and Detroit Michigan in various musical genres from rock, punk, rockabilly and hair metal (always with a blues edge), before making their name in Chicago with a powerful blues-rock, soul and roots niche.
They've appeared at high profile venues such as Buddy Guy's Legends and The House of Blues, while also working with the likes of James Brown, Koko Taylor, Little Feat, Jeff Beck, BB King, Bruce Willis and John Mayall.
Jan also starred in the acclaimed Janis Joplin show called 'Love Janis', but the favourable comparison has too often overlooked Jan's own versatility and broader musical sweep, as evidenced by the new 'Time Bomb' album.
---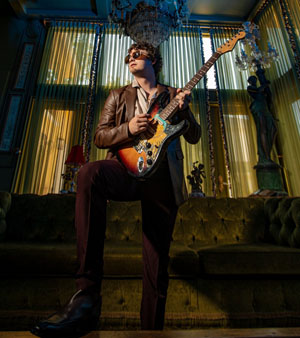 Sunday 9 July: CLAY MELTON (Tuesday 11 July, 21:00 repeat)
At only 28, the Louisiana-born and Texas-based rocker has already spent 14 years performing live.
In 2022 Clay released 'Live in Texas', which includes ten original songs and one cover – ZZ Top's Jesus Just Left Chicago – which climbed to the  No.1 song in the world on the Roots Music Blues Rock chart. The album was the follow-up to 2021's critically acclaimed release, 'Back to Blue', where the title track also climbed to the # 1 song in the world on Roots Music Blues Rock chart, and the album climbed to #9.
---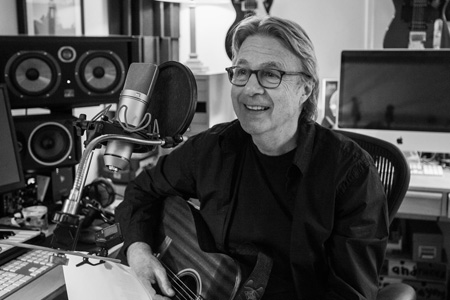 Sunday 2 July THE JOHN WILLIAMS SYNDICATE (Monday 3 July, 16:00 repeat)
John Williams is a singer songwriter, producer, former A& R man, label manager, record plugger, journalist and producer of over 200 BBC Live sessions.
In 2022 he produced Paul Heaton and Jacqui Abbott's chart-topping album 'N.K-POP' and he co-wrote xPropaganda's Top 10 album 'The Heart Is Strange'.
He's worked with a wide range of artists including Cathy Dennis, The Blue Nile, The House Martins, The Proclaimers, J.J. Cale, Status Quo, Jethro Tull, The Almighty, Robert Plant, Blancmange The Cure, Alison Moyet, Siouxsie Sioux Level 42, Fun Lovin' Criminals, Hall And Oates, Beth Nielsen Chapman and Suzi Quatro.
He's also worked for a number of years with Petula Clark who appears on both his John Williams Syndicate debut album 'Out Of Darkness' and also his new 'Into The Light' album.
https://www.johnowenwilliams.com/
---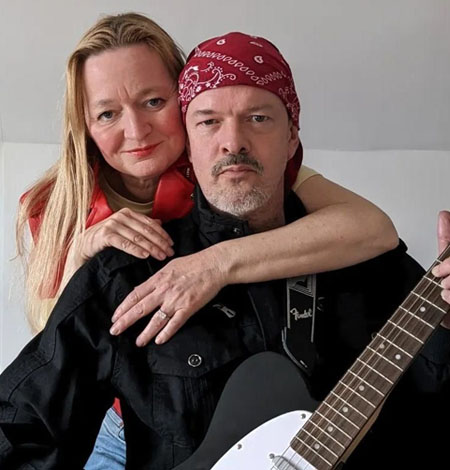 Sunday 25 June RITCHIE DAVE PORTER & DEBRA SUSAN (Tuesday 27 June, 21:00 repeat)
Initially working in a power trio mode, Ritchie Dave Porter has carved out a solo career with five well received acoustic albums, which have drawn comparisons with Jimmy Page.
Now he's teamed up with musical and life partner Debra Susan who contributes vocals, songs, lyrics and melodies for their latest album called The Story So Far.
https://www.ritchiedaveporter.co.uk/
---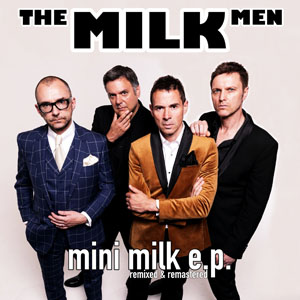 Sunday 18 June ADAM NORSWORTHY (The Milk Men) (Tuesday 20 June, 21:00 repeat)

Adam Norsworthy is founder member of the British to Heritage R&B Band The Milk Men, a veritable supergroup made up of the cream of UK blues rock talent.
The band have just released a newly re recorded and remixed 5 track EP called 'Mini Milk'
The band features Jamie Smy – Vocals, Backing Vocals, Adam Norsworthy – Guitars, Keyboards, Backing Vocals, Percussion, Lloyd Green – Bass Guitar and Mike Roberts – Drums & percussion.  Formed by Adam and Jamie in 2010, the former Pirates rhythm section of Mike and Lloyd joined around 2015, leading to the 2016 debut album 'Full Phat album.
Four albums later they are back with the new EP featuring their most popular tracks.
---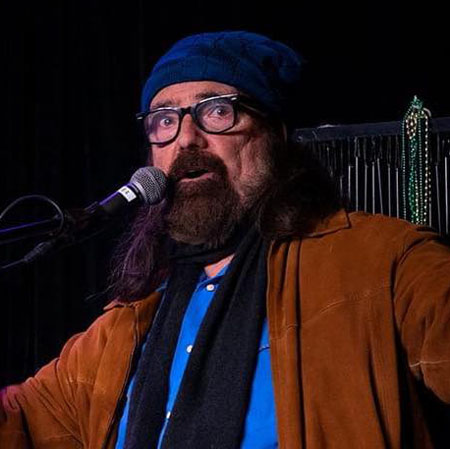 Sunday 11 June RICHARD T BEAR (Tuesday 13 June, 21:00 repeat)
Richard T. Bear is a pianist, singer-songwriter, solo artist, session player, jingle writer & one time actor.
His musical credits include Cher, members of The Rascals, Crosby Stills & Nash, The Blues Brothers, Billy Squier, Gene Simmons & Peter Criss of Kiss.
After a 34 year break from the music industry between 1983 and 2017, he's cut a stellar album called 'Fresh Bear Tracks'. He's also recorded a duet with Paul Rodgers called 'Red Harvest', about the war in Ukraine and the refugee crisis.
And he's just finished a European tour with Walter Trout.
---

Sunday 4 June BITUME RECORDS (Monday 5 June, 16:00 repeat)
The French rock into Metal label Bitume records was founded in September 2016 by drummer Germain Orliange.
Bitume's history is tied to two labels – Chabane's Records (active from 2006 to 2015) which advocated free music on the internet – and Renverse Prods (active from 2015 to 2016, which had limited distribution.  Subsequently the two labels merged into the Bitume (tarmac) label.
More: https://bitumeprods.bandcamp.com/
---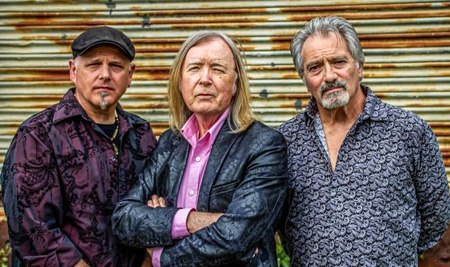 Sunday 28 May SAVOY BROWN (Tuesday 30 May, 21:00 repeat)
Long time Savoy Brown rhythm section, drummer Garnet Grimm & bassist Pat De Salvo, chat to Pete about the band and their 42nd album 'Blues All Around Us' – sadly the last album recorded before founder member Kim Simmonds' passing in December 2022.
---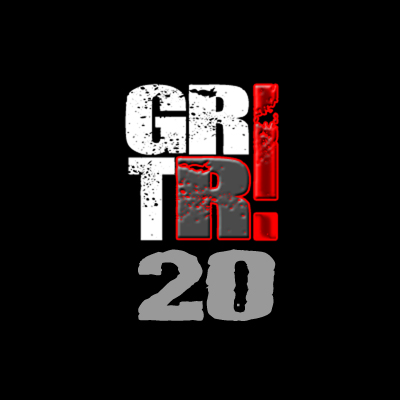 Sunday 21 May GRTR!@20 Part 2 (Tuesday 23 May, 21:00, repeat)

Pete plays a selection of artists who feature in his 20 year overview based on reviews at www.getreadytorock.com
Feature: The Best of 2003-2023
---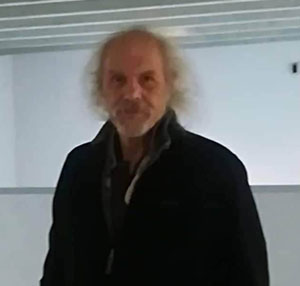 Sunday 14 May MICK PINI (Tuesday 16 May, 21:00)

Mick Pini is a German based, Leicester born blues guitarist, musician, band leader, studio owner, artist, and cyclist whose early career bands incuded Ned Ludd, Baby, Marble Orchard, and Pini, Steam wth harp player Simon Hickling and the 10 Foot Tall Soul Band.
He also played with Rich Grech, recorded as the Mick Pini Band when he was discovered by Mike Vernon, and cut a couple of albums with Jimmy Carl Black.
His new album is called 'Way Ahead', a collaboration with Craig Mitchell (Audio 54).
---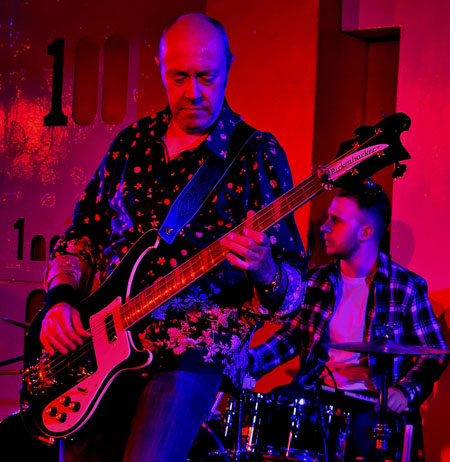 Sunday 7 May TREV TURLEY
Bass playing musician and author Trev Turley celebrates a 50 year career that has included various prog rock, soul and blues bands including Still, 3am, The Mojo Preachers, Malaya Blue, The Bare Bones Boogie band and Trev Turley & Friends
He's penned an autobiographical memoir called, 'Sky Trails & Pie Tales', recorded a legacy project called Cherish Ever, and now comes a brand new prog rock project Random Earth Project and a debut album called 'Airwaves'.
www.randomearthproject.com/trev-turley
---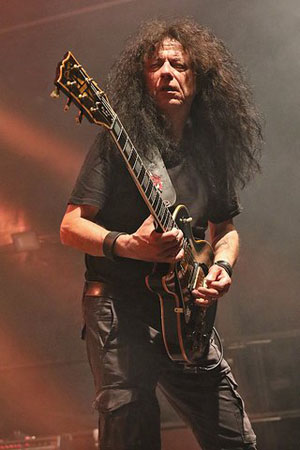 Sunday 30 April ROB ORLEMANS

Rob Orlemans is a Dutch left handed powerhouse boogie guitarist. He is an intense and dynamic player who has fronted his own power trio Half Past Midnight for over 20 years.
The band has just released his 6th solo album called 'Shake Them Down'.
Rob learned his craft with the former Jimi Hendrix Curtis Knight who discovered Hendrix back in '64, cutting 2 albums with Knight before making his own debut recording with 'Half Past Midnight' on the 1997 album 'Night Licks'.
Rob's breakthrough came with the highly regarded 'Live In Chicago', and apart from his 6 studio albums, has released a DVD called 'Open The Cage' and teamed up with Michael Katon for the 'Live KO' album.
He's also worked with fellow Dutch rock-blues guitarist Julian Sas and the late great slide guitarist Sammy Mitchell.
---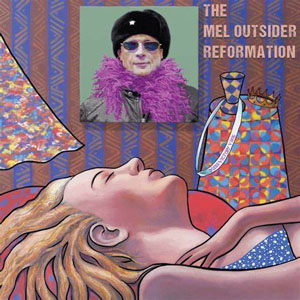 Sunday 23 April THE MEL OUTSIDER REFORMATION

The frontman of The Mel Outsider Reformation chats about his music with tracks from the album 'Miss Victory V'.
---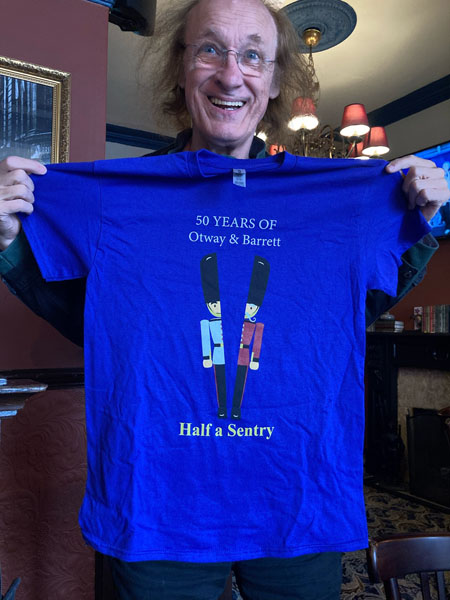 Sunday 16 April JOHN OTWAY
Celebrating the 50th anniversary of the John Otway/Wild Willy Barrett partnership, Pete Feenstra chats to John Otway about his music with key tracks.
---
Sunday 9 April GRTR!@20 Part 1
Pete plays a selection of artists who feature in his 20 year overview based on reviews at www.getreadytorock.com
Feature: The Best of 2003-2023
---
Sunday 2 April KEYS IN ROCK

A celebration of keyboard players in rock including Jimmy Smith, Edgar Winter and Jon Lord.
---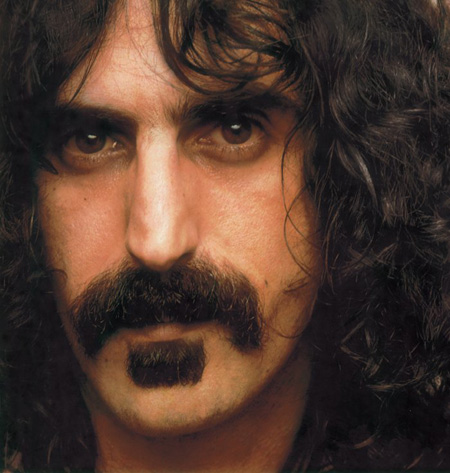 Sunday 26 March FRANK ZAPPA 30th ANNIVERSARY Part 2

Sunday 19 March FRANK ZAPPA 30th ANNIVERSARY Part 1

This year marks the 30th anniversary of Frank Zappa's death in 1993.  Pete Feenstra discusses his music and plays key tracks including The Mothers Of Invention.
---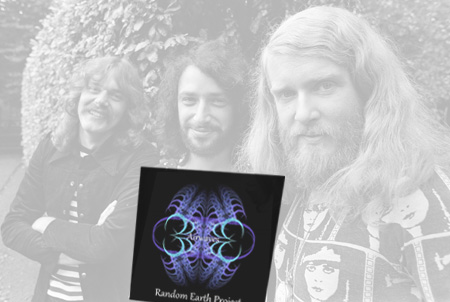 Sunday 12 March PETE'S PROG EMPORIUM 1

Pete features tracks from Random Earth Project and looks back to Dutch progsters Trace.
---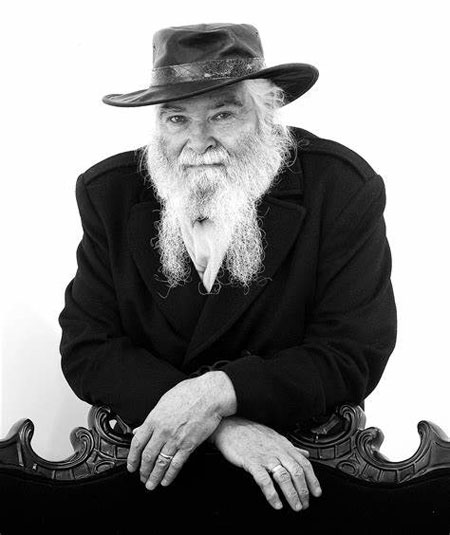 Sunday 5 March VICTOR BROX TRIBUTE (Tuesday 7 March, 21:00)
Pete pays tribute to the Mancunian bluesman who passed away recently.  Featuring tracks with Aynsley Dunbar, solo, and a rare single with Jimmy Page on guitar!
---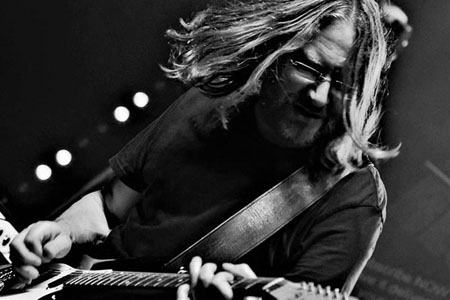 Sunday 26 February GEORGE LAMB (Tuesday 28 February, 21:00)
Hailing from Sunderland in the North East of the UK, George Lamb is a songwriter, guitarist, vocalist and solo artist.
George spent 7 years with the popular Southern rock band Southbound between 1976 and '83.
He's since made name for himself as a songwriter, and a session musician playing with the likes of Keith Emerson, Saxon and with George Shovlin and The Radars, before stepping out the other side of Lockdown with a batch of new songs and a fine debut album called 'Family And Friends' with lots of special guests
https://georgelambmusic.co.uk/
---
Sunday 19 February MIKE ROSS (Tuesday 21 February, 21:00)
MIKE ROSS is a singer, songwriter, guitarist and multi instrumentalist with a new album called Third Eye Open (Taller Records) set for a spring release.
https://www.mikerossmusic.co.uk/
---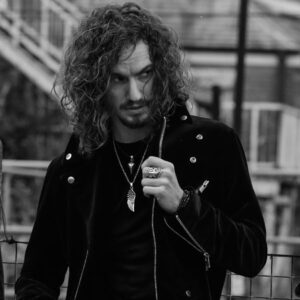 Sunday 12 February OLI BROWN (Monday 13 February, 16:00; Thursday 16 February, 23:00)

Hard rock into Goth guitarist and singer songwriter Oli Brown talks about his new band The Dead Collective
Oli learned his craft as an award winning rock blues artist. He cut four albums under his own name, before striking out in a hard rock direction with the powerful RavenEye with whom he toured extensively and opened for the likes of Slash, Deep Purple, The Darkness, Kiss and Aerosmith.
Now he's back with a brand new project called The Dead Collective, helmed by himself and producer/drummer Wayne Proctor with a debut EP called 'Prelude'.
https://www.olibrownofficial.com/
---
Sunday 5 February – DAVID CROSBY tribute

---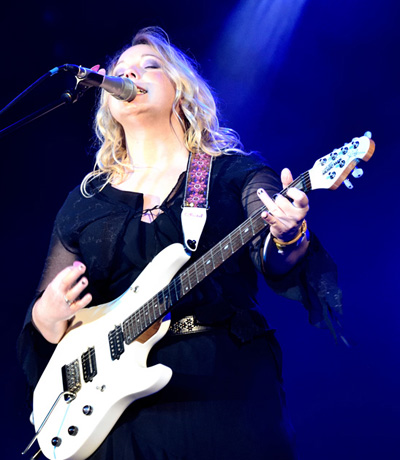 Sunday 29 January – CHANTEL McGREGOR (Monday 30 January, 16:00; Thursday 2 February, 23:00)

Launching  our February promotion as part of GRTR!@20, Pete Feenstra chats to Chantel McGregor who is the latest nominee in "The Grotto of Greatness".
Get Ready to ROCK! has covered Chantel's music since at least 2010 and Pete has interviewed her several times.
We've gathered much of this material for a special feature (link below)
GRTR!@20 – The Grotto – Chantel McGregor
---
Sunday 22 January – DAVE MORGAN (ex-ELO)

Dave Scott Morgan is a Brum Beat veteran singer songwriter, multi instrumentalist, author, speaker, inventor, label boss and studio owner.
His on-going 60 year career includes Jeff Sylva & The Four Strangers, Danny King & The Mayfair Set, Blaises, The Uglys, Balls, a solo album called Morgan, Magnum, ELO, Morgan Cleary, The Morgan Tandy Band and Morganisation.
He penned two singles for The Move and enjoyed success in Germany with Wishful Thinking and Sandra who took his 'Hiroshima' song into the charts.
After eight albums Dave current project is the re-mastered 1976 Morgan Cleary album called 'The Secret Album', so called as it was never properly released.
---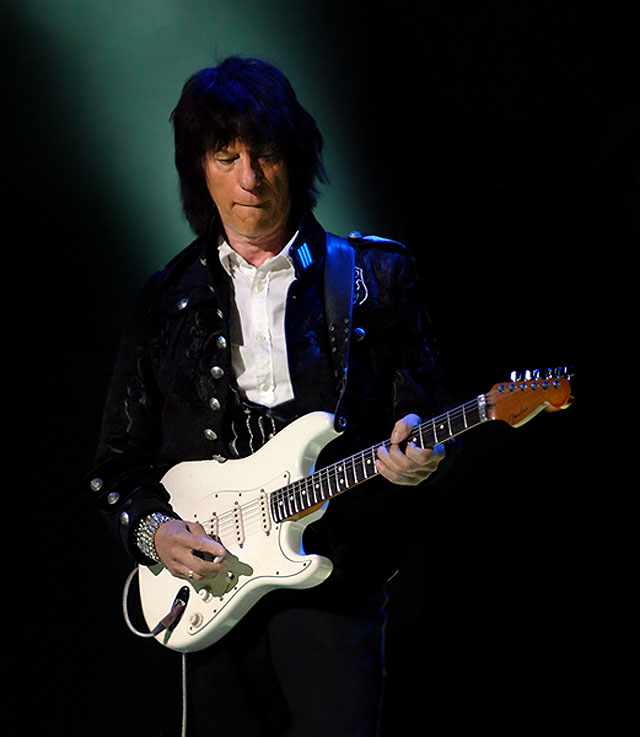 Sunday 15 January Tribute to JEFF BECK
---
Sunday 8 January – New Releases
---
Sunday 1 January – GRTR!@20 Anniversary Albums

Sunday 25 December – 50th Anniversary Albums (1972)

---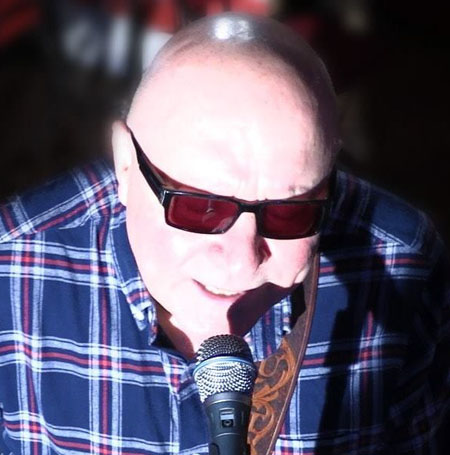 Sunday 18 December MUTTER SLATER

For 14 years Mutter Slater was the vivacious frontman, vocalist and flute player for the 70's cult band Stackridge.
He left Stackridge twice and has since forged his own soulful, blues and R&B template on 5 albums Love & Hate (2006), Riding A Hurricane (2008), Absobloodylutely (2014), The Champ (2016) and Field of Stone (2018) and the new album The Masquerade on Thoroughbred Music.
---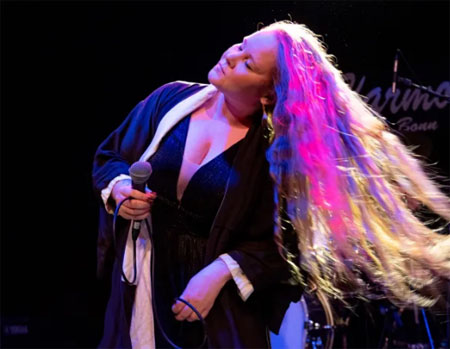 Sunday 11 December LAYLA ZOE (Tuesday 13 December, 21:00 repeat)
Layla Zoe is a Dutch based, Canadian powerhouse vocalist and award winning songwriter.
Layla has just cut her fourteenth album called 'The World Can Change'. It's a collaboration with German guitarist and label boss Henrik Freischlader, on his Cable Car Records label.
---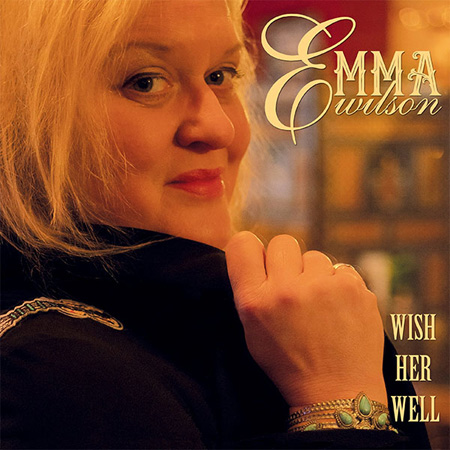 Sunday 4 December EMMA WILSON (Tuesday 6 December, 21:00 repeat)
Emma Wilson is a versatile and emotive vocalist and an 'Emerging Artist Of The Year Award' winner.
She's also a hugely original songwriter, who is currently promoting her critically acclaimed album 'Wish Her Well'
The album is notable for a wide range of styles, ranging from rock, blues, funk, gospel and even northern soul.
Selected by Pete Feenstra as his Blues Rock Album of the Year at www.getreadytorock.com
---
LINKS
The Pete Feenstra Feature Archive (Index, 2016-2022)
The Pete Feenstra Rock & Blues Show
Pete Feenstra Bio
---
In: