The Pete Feenstra Feature
Interviews and the Blues...
---
Sunday 20:00
This weekly show gives listeners the opportunity to explore in more depth an artist or album. 
Pete chats to a variety of artists, frequently discussing (and featuring) their own favourite tracks that have inspired or influenced them over the years.
Please note that if you are in the USA, for copyright reasons, you might not be able to listen again via our Mixcloud player.  Where possible, we have used an alternative inline player.
Shows are posted within five days of the last repeat broadcast.
PETE FEENSTRA VOTED BLUES BROADCASTER OF THE YEAR IN THE UK BLUES AWARDS 2020! More information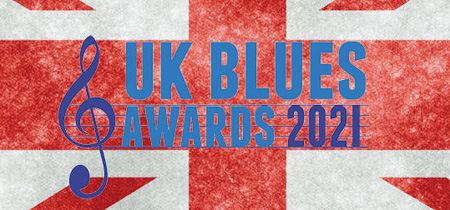 2021 UK BLUES AWARDS – PETE IS NOMINATED!  More information
---
Latest shows
Sunday 9 May 20:00 SUITCASE SAM

Suitcase Sam is Toronoto based singer songwriter, musician and early 20th century American musical connoisseur.
He studied the great traditions of American fiddle, cowboy poetry, Swiss yodelling and the Hokum blues. He immersed himself in jazz, ragtime, the Lomax collection and the very best of Memphis jug band music, country and blues.
Self described as a A ramblin', scramblin' song and dance man, he's also influenced by the Mississippi Sheiks, the Ascension Choir, Sonny Boy Terry and Brownie McGhee.
His debut album is called 'Goodnight Riverdale Park' on Curve Music
---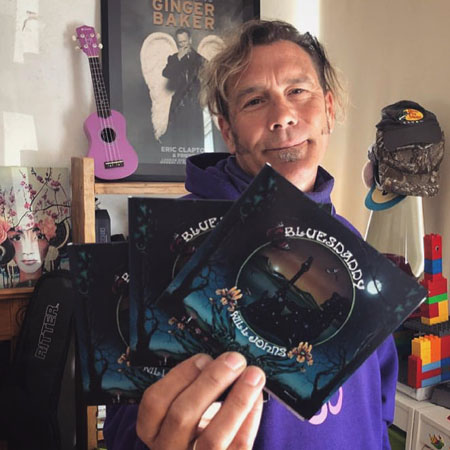 Sunday 2 May 20:00 WILL JOHNS (Tuesday 4 May, 21:00 repeat)
British singer, songwriter and blues guitarist Will Johns chats about his fourth studio album called Blues Daddy,
Born into a musical family- Will's late father was the legendary engineer & producer Andy Johns who worked on Free, Led Zep, Clapton, Steve Miller and The Rolling Stones while his uncle Glyn Johns is also a world renowned producer for The Eagles, The Who, Eric Clapton and Family.  Other uncles include Eric Clapton and Mick Fleetwood, George Harrison.
Will was one of the first UK blues acts to be part of the British Invasion of Russia, and more recently played on the 2020 Ginger Baker Memorial Concert at Hammersmith Odeon.
He's was also nominated for 'Best Original Blues Song' by the British Blues Awards for three consecutive years.
---
Sunday 25 April, 20:00 RUMOUR (Monday 26 April, 16:00, Thursday 29 April,  23:00 repeat)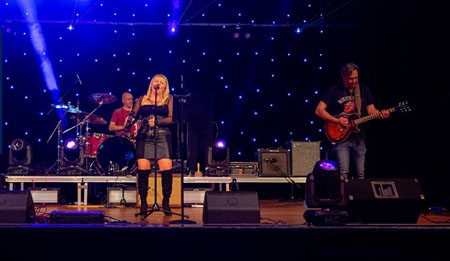 Pete chats to Liz Nicholls (lead vocals) and Pete Brookes (guitar) from the West Coast influenced, British rock into blues, folk, and Americana outfit called Rumour.
With tracks from the album 'The Journey'.
---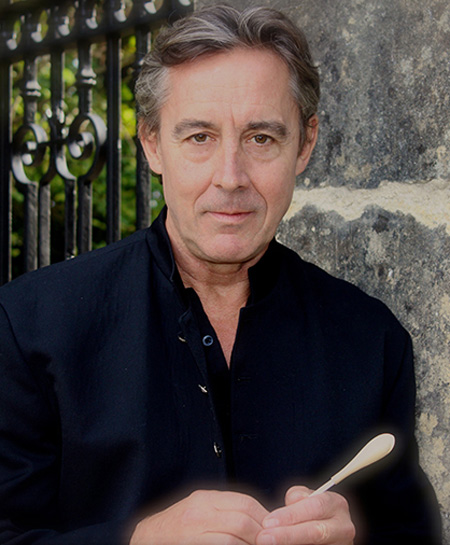 Sunday 18 April, 20:00 ROBIN A SMITH (Monday 19 April, 16:00, Thursday 22 April,  repeat)

Pete chats to the arranger who in early August is scehduled to celebrate the 50th Anniversary of 'Tubular Bells' at the Southbank Centre in London.  With excerpts from Mike Oldfield's masterwork.
---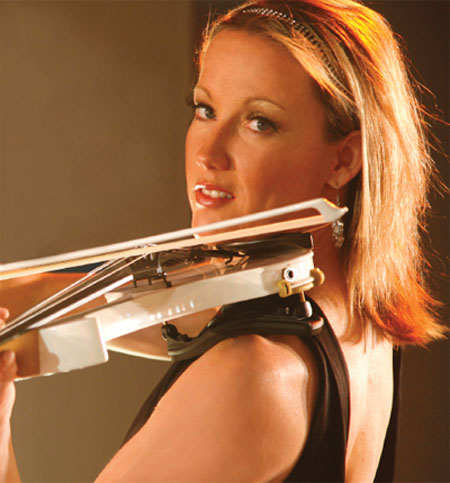 Sunday 11 April, 20:00 SARAH VIOLIN
Pete chats to Sarah about her career as a session musician and more recently solo artist with tracks from her 'Lockdown Diaries' album.
---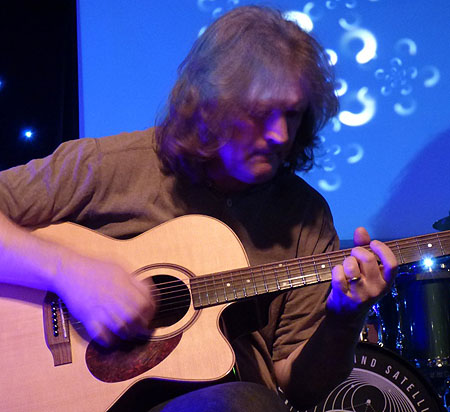 Sunday 4 April, 20:00 WILL PIKE (Thudwail)

Will Pike a guitarist with ambient rock outfit Thudwail and anthemic rock band Spinout UK as well as being a Saatchi art gallery displayed artist.
Thudwail is the latest ambient project in a musical relationship with fellow acoustic guitarist and ebow player Cruikshank-Inns, which goes back to the late 80's with a band called Yavana (with Damon Sawyer).
Thudwail's new album is called Ignition, a self release.
http://thudwail.com/
---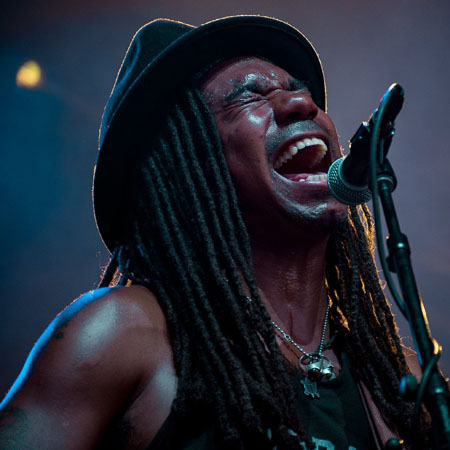 Sunday 28 March, 20:00 JULIAN TAYLOR (Tuesday 30 March, 21:00 repeat)
Julian Taylorchats to Pete about his music with tracks from the new album 'Desert Star'.
---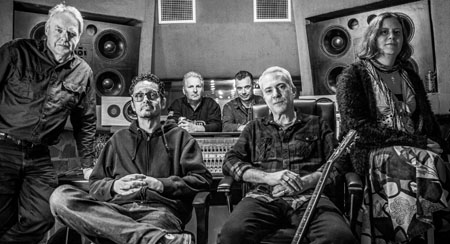 Sunday 21 March, 20:00 KINGS OF THE QUARTER MILE (Tuesday 23 March, 21:00 repeat)
Pete Juzl chats to Pete with tracks from the new album.
---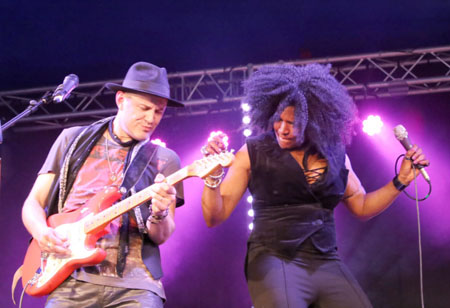 Sunday 14 March, 20:00 KAT PEARSON (Tuesday 16 March, 21:00 repeat)
Kat Pearson's debut album 'My Roots' comes 20 years into a career that has spanned rock, funk, soul, electro pop and contemporary urban blues.
She worked with the Kat & Co, The Chemical Brothers, Black Girl Rock UK, D:ream, Sly & Robbie, and signed to Columbia Records with Comanche Park, with whom she played The Montreux Festival.
Guitarist/producer Francesco Accurso studied with Scott Henderson & Carl Schroeder at the famed Musician's Institute of Technology in Hollywood (CA). He then moved to London to form his own production company.
---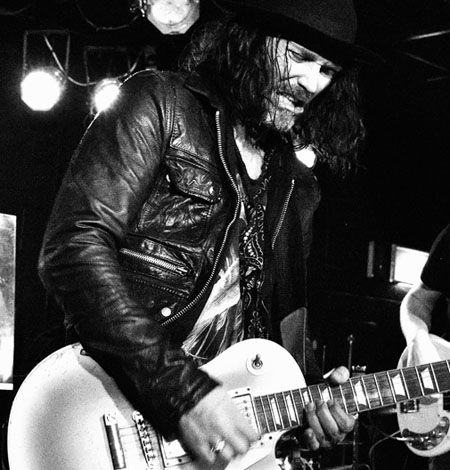 Sunday 7 March, 20:00 TROY REDFERN (Tuesday 9 March, 21:00 repeat)
Troy chats to Pete with tracks from his album 'Thunder Moon'.
---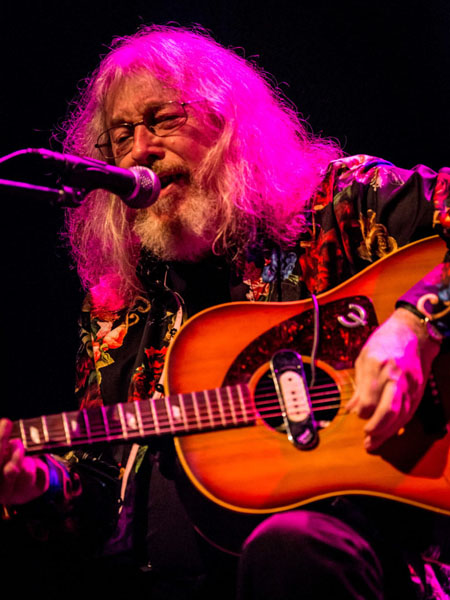 Sunday 28 February, 20:00 DAVE THOMAS (Tuesday 2 March, 21:00 repeat)
Including tracks from Dave's new album 'One More Mile'.
---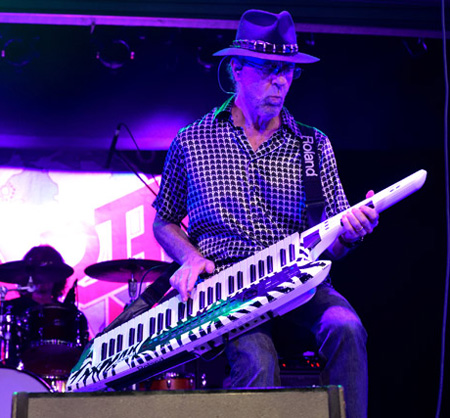 Tuesday 23 February 19:00 MANFRED MANN (Two hour special in Pete Feenstra Rock & Blues Show)
In 2021 Manfred Mann celebrates 60 years in the music industry and 50 years of Manfred Mann's Earth Band.  It's the latter that provides the focus in this two-hour special.
Manfred chats to Pete Feenstra about his career with a selection of tracks.
---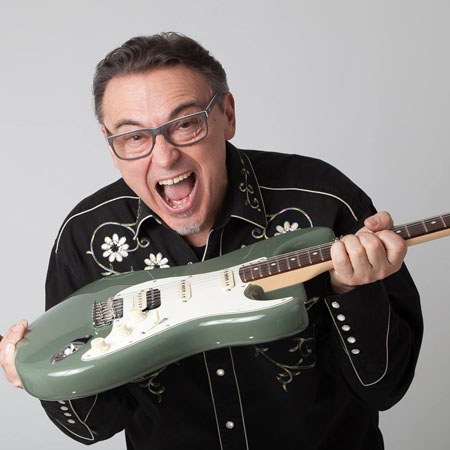 Sunday 21 February 20:00 LESZEK CICHONSKI 
Leszek Cichonski was responsible for organising (and breaking) the World Record in 2003 for the largest number of guitars simultaneously playing the same song.
In this case it was Jimi Hendrix's version of 'Hey Joe' in the European Capital of Culture Wroclaw. The record was broken again in subsequent years.
In 2000 Leszek wrote a tribute song to Hendrix 'Thanks Jimi' and 20 years later he released a live recording of 'Thanks Jimi Symphonic' to mark the 50th anniversary of Hendrix's death.
He chats to Pete about his music and the European festival he has organised regularly to celebrate the music of Jimi Hendrix.
---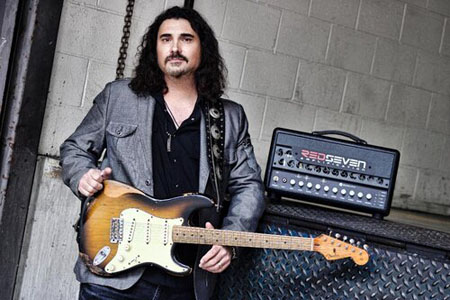 Sunday 14 February, 20:00 ALASTAIR GREENE (Tuesday 16 February, 21:00 repeat)
Southern Californian guitarist, singer song writer and band leader Alastair Greene spent seven years with Alan Parson Live Project, and has worked with Aynsley Dunbar, Starship, Sugaray Rayford, Debbie Davies and War' s Mitch Kashmar. He's also recorded with Walter Trout, as well as attending the Berklee College of Music in Boston for 2 years
He started his own band in 1997 and 2021 marks the 20th anniversary of his solo recording career. His new album featuring Tab Benoit is 'The New World Blues' on Whiskey Bayou Records.
---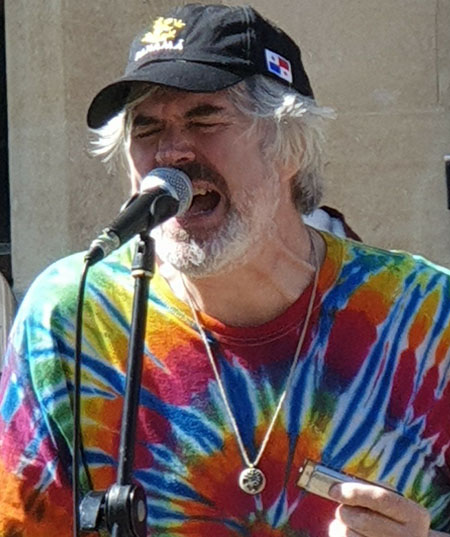 Sunday 31 January, 20:00 STUART MAXWELL (Storm Warning) (Tuesday 2 February, 21:00 repeat)
The frontman of Storm Warning chats about the band's current album 'Different Horizons'.
---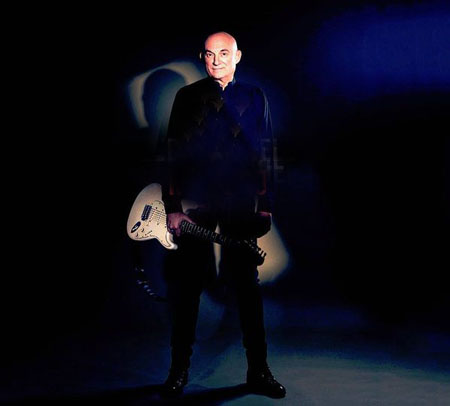 Sunday 24 January, 20:00 ZED MITCHELL (Tuesday 26 January, 21:00 repeat)
The Germany-based guitarist chats to Pete about the new album 'Route 69'.
---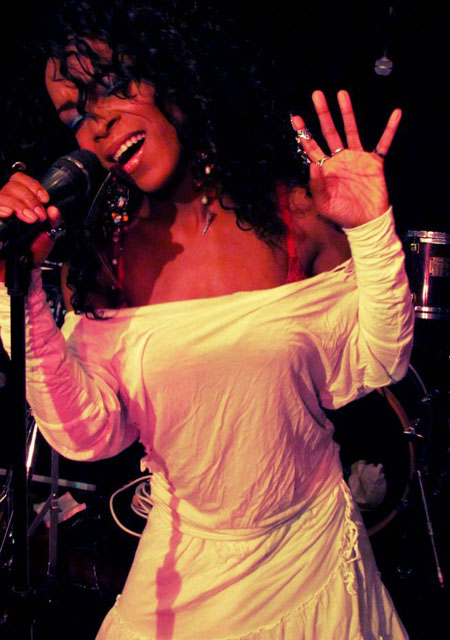 Sunday 17 January, 20:00 KAT RIGGINS (Tuesday 19 January, 21:00 repeat)
Kat's album 'Cry Out' (Gulf Coast Records) was one of Pete's favourite releases of 2020.
In this special Kat chats to Pete about the album and her music.
---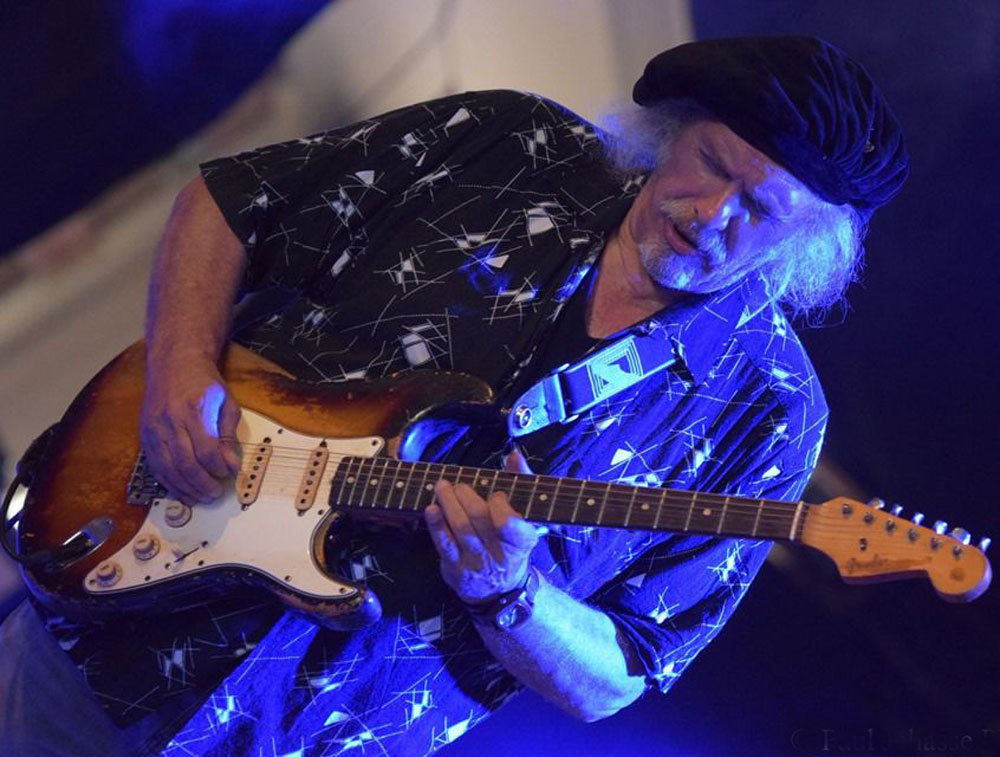 Sunday 10 January 2021, 20:00 MICK PINI (Tuesday 12 January, 21:00 repeat)
Described by Eric Clapton as 'The legitimate successor to Peter Green' Mick has toured Europe with the likes of BB King, Freddie King and Buddy Guy.
In his own right as a solo artist, and with his band, he has won many awards.
In the studio he has worked with Jimmy Carl Black and Roy Estrada (ex Little Feat and Mothers of Invention and Captain Beefheart).
In this interview special he chats to Pete Feenstra about his latest project with Craig Marshall, Audio 54.
---
LINKS
The Pete Feenstra Feature Archive (Index, 2016-2020)
The Pete Feenstra Rock & Blues Show
Pete Feenstra Bio
---
In: