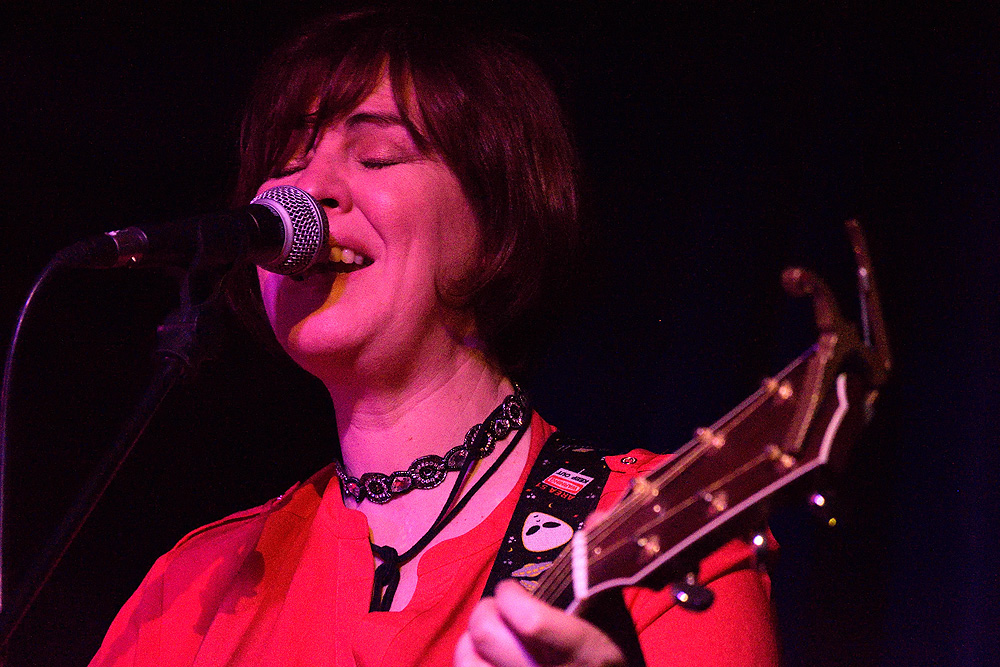 News: ELEANOR McEVOY is latest inductee in "The GRTR! Grotto of Greatness" (March 2023)
1 March 2023 News
---
Rock website Get Ready to ROCK! has announced the third artist to be inducted in its "GRTR! Grotto of Greatness".
Irish singer songwriter Eleanor McEvoy will be honoured throught March.
The equivalent of the "Hall of Fame" the Grotto honours selected artists who have been covered consistently at rock website Get Ready to ROCK! over a period of 20 years.  The promotion is part of the website's 20th anniversary celebrations and will feature a different artist or band each month in 2023.
Says Managing Editor David Randall: "We have reviewed Eleanor's music since 2004 and she has retained a consistency and quality since that time as reflected in successive albums and gigs.  I'm not aware that other media have reviewed her work so extensively and our coverage has also included interviews."
Singer songwriter Eleanor McEvoy first came to wider attention in 1992 when she was part of "A Woman's Heart" compilation with Mary Black and other female Irish artists.
Signed to Geffen Records, she released her self-titled debut album in 1993. By the late 1990s, following the release of two more albums for Columbia and some success in the USA, she became disillusioned with the lack of interest (and investment) in her music by the label and – with the Internet offering new marketing channels – she became very much her own cottage industry.
A special feature will be published 1 March reflecting coverage of Eleanor's music over two decades.
Eleanor is currently on tour in the UK (until 11 March).
More of her music will be featured across the station playlist in March.  Eleanor is already a Featured Artist with her songs included in the singer songwriter sequence (Mon-Fri., 14:00-16:00 GMT).
EDITOR NOTE
So far this year "The Grotto" has welcomed The Darkness (January) and Chantel McGregor (February).  The GRTR!@20 promotion celebrates 20 years of the popular rock website Get Ready to ROCK!  The website's archive of reviews and interviews will be highlighted as well as new features celebrating 20 years of activity.
Get Ready to ROCK! is celebrating 20 years in 2023 and will be revisiting an impressive archive of material.  During the year the review team will be naming their Top 10 albums and live acts of two decades amongst other activities.  The GRTR!@20 promotion was launched in October 2022 with a series of unique essays written by genre experts highlighting changes over the website's lifetime. The Darkness were the first band to be announced in "The GRTR! Grotto of Greatness" designed to reflect an artist's consistency and output over two decades and heavily featured by the website.
---
DRandall acoustic, award, classic rock, Eleanor McEvoy, folk, Get Ready to ROCK!, promotion, roots, singer songwriter