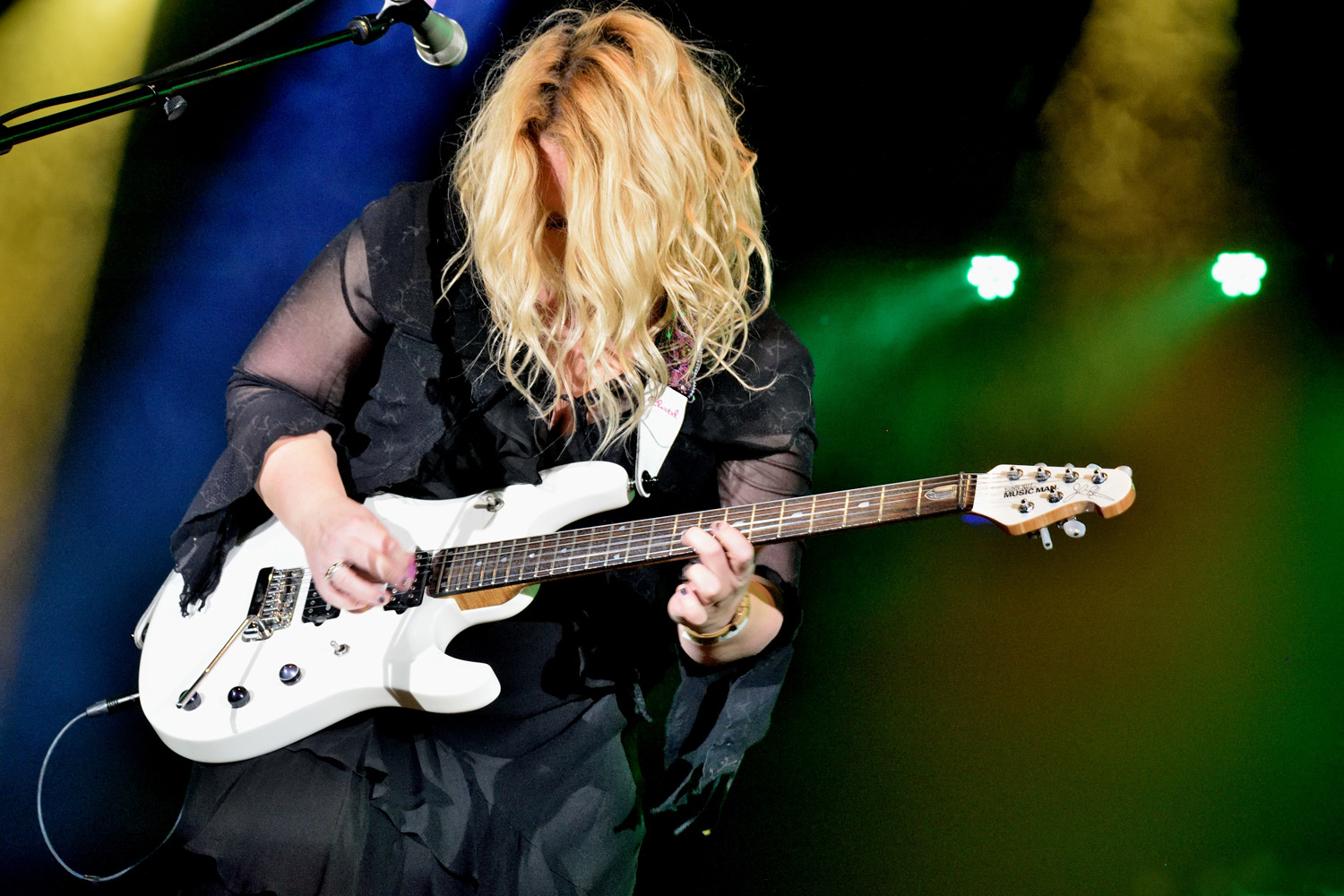 News: Chantel McGregor is nominated in "The GRTR! Grotto of Greatness" (February 2023)
28 January 2023 News
---
Rock website Get Ready to ROCK! has announced the second artist to be inducted in its "GRTR! Grotto of Greatness".
The website's version of the "Hall of Fame" is part of its 20th anniversary celebrations in 2023.  A different artist/band will be announced each month until the end of the year.
In February, guitarist/singer/songwriter Chantel McGregor will be the featured artist.
Managing Editor David Randall commented: "We've followed Chantel's progress since at least 2010.  She works tirelessly to promote her music, and is one of the UK's most gigged independent artists.  Our special feature consolidates our coverage of over a ten year plus period via interviews, album and gig reviews."
A new interview with Chantel will launch a month long promotion.  A long-time supporter Pete Feenstra chatted to her for his Sunday feature show on Get Ready to ROCK! Radio."
Says Pete: "Chantel has shown how through consistently good albums, constant touring and manipulation of social media, a young artist can survive and prove durable in an essentially precarious music world."
The interview will be broadcast on Sunday 29 July at 20:00 GMT.  The special feature launches on 1 February.
More of Chantel's music will be featured across the station playlist in February.
Get Ready to ROCK! is celebrating 20 years in 2023 and will be revisiting an impressive archive of material.  During the year the review team will be naming their Top 10 albums and live acts of two decades amongst other activities.  The GRTR!@20 promotion was launched in October 2022 with a series of unique essays written by genre experts highlighting changes over the website's lifetime. The Darkness were the first band to be announced in "The GRTR! Grotto of Greatness" designed to reflect an artist's consistency and output over two decades and heavily featured by the website.
---
DRandall award, chantel mcgregor, classic rock, Get Ready to ROCK!, guitarist, promotion