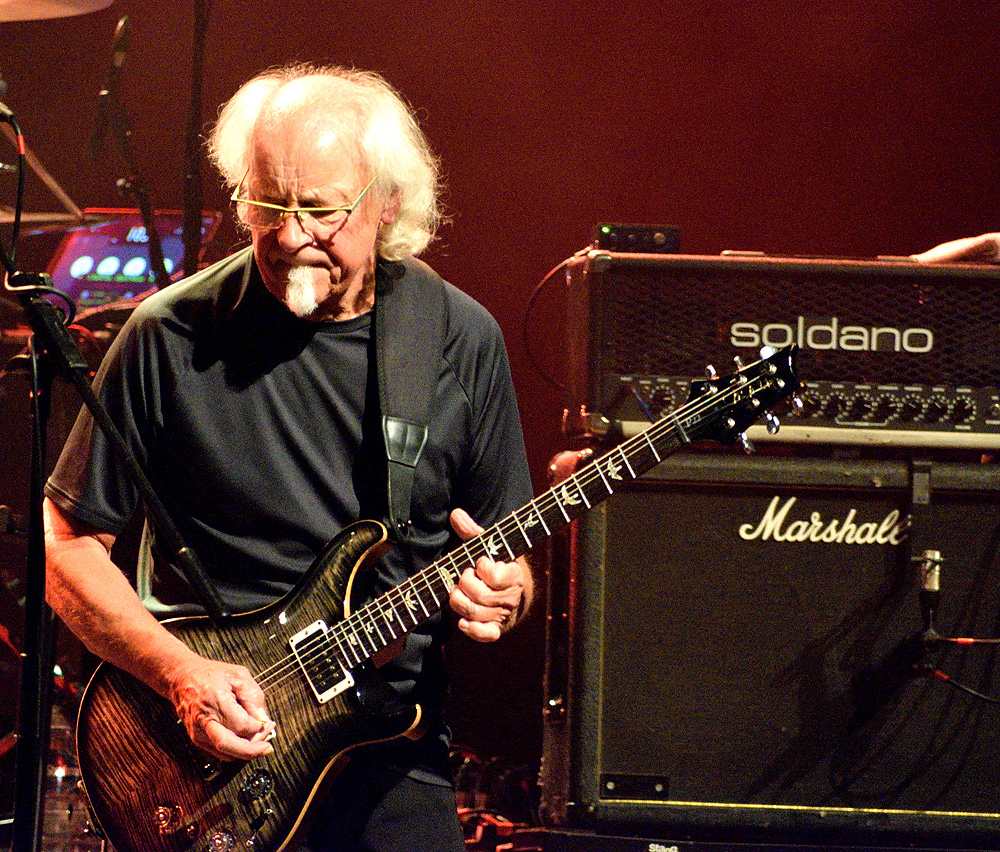 News: MARTIN BARRE celebrates 50 years of Jethro Tull with new album release and interview (October 2020)
17 October 2020 News
---
Martin Barre, the long-serving guitarist with Jethro Tull, releases a double album compilation in October via The Store For Music.
The album consists of re-recordings of classic Tull tracks but in some cases re-arranged and re-imagined.  For example on CD2 there are acoustic tracks which feature the vocals of Becca Langford and Alex Hart.
Four bonus tracks were recorded in the USA whilst Martin and his band were on tour in May 2019.
The collection of songs is a personal selection from the guitarist who stamped his mark on Jethro Tull from 1968 when he replaced Mick Abrahams in the line-up.
Barre and frontman Ian Anderson parted the ways in 2012, with Martin forging his own regular band and subsequently releasing several albums of original material.
He promoted the 50 Years celebration on the road in the UK, USA and Europe in the summer of 2019 and there are plans to acknowledge the 50th anniversary of the classic Tull album 'Aqualung;' in 2021.
On Sunday 18 October, Martin Barre chats to Pete Feenstra for Get Ready to ROCK! Radio about the new album and his music both in and out of Tull.
---
DRandall 50 Years, album, interview, Jethro Tull, Martin Barre, radio