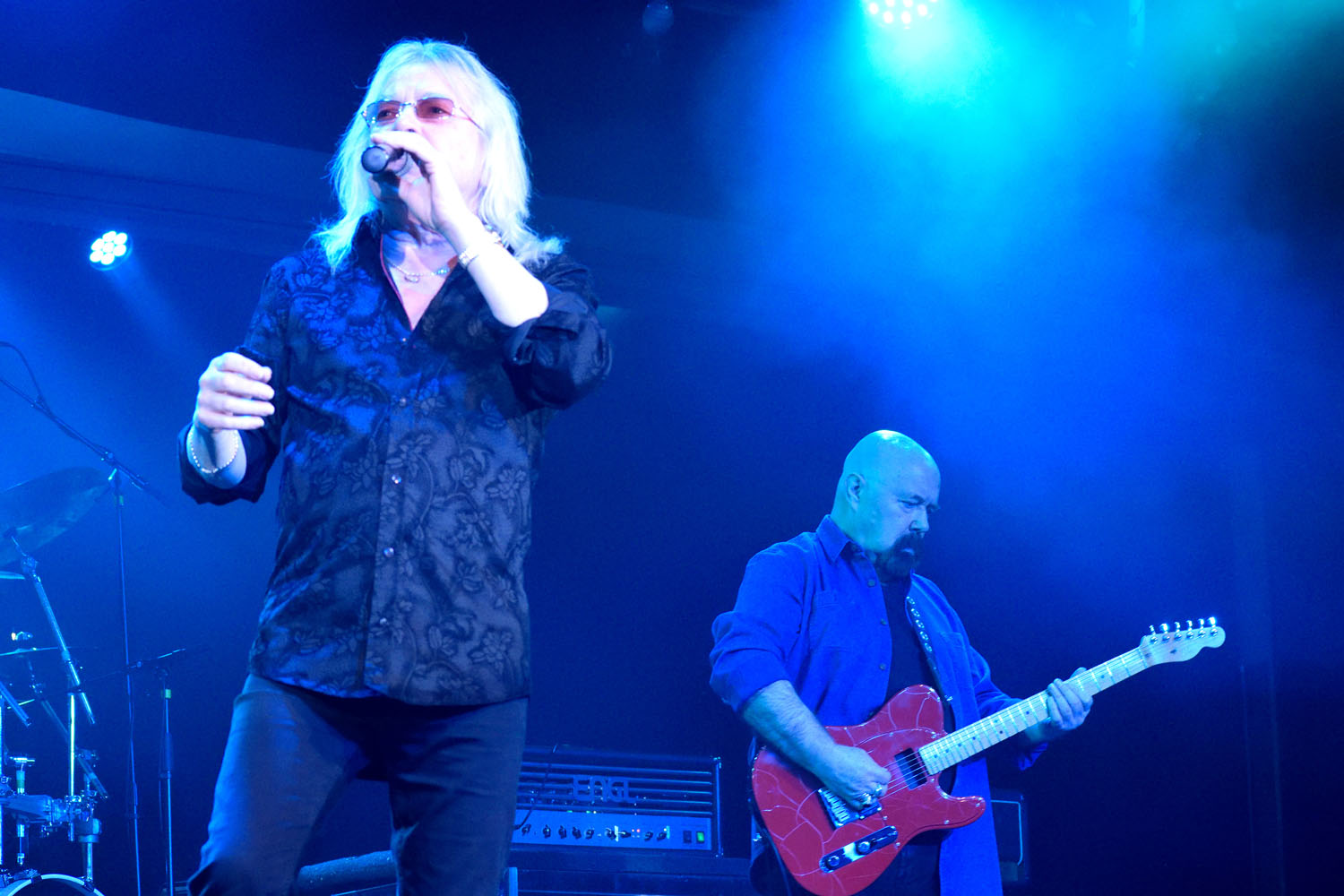 News: MAGNUM Month at Get Ready to ROCK! – Celebrating 50 Years, New Album and Tour (February 2022)
17 February 2022 News
---
Ahead of their UK and European tour in late March/April 2022, Get Ready to ROCK! will be celebrating the band Magnum throughout the month of March.
Magnum celebrate their 50th anniversary in 2022. They developed from a band playing cover versions (and increasingly their own material) in Birmingham clubs and pubs in the early 1970s. Since that time they have released 22 studio albums, the latest of which came out in January 'The Monster Roars'.
The band's landmark album was released in 1985 'On A Storyteller's Night' and subsequently – signed to Polydor Records – they released a series of high profile albums and with arena appearances in the late-1980s including NEC in Birmingham and Wembley Stadium in London.
At the start of the 1990s, with musical tastes changing, the band's brand of melodic pomp rock was no longer in vogue and there followed several years of increasing independence followed by their split in 1995.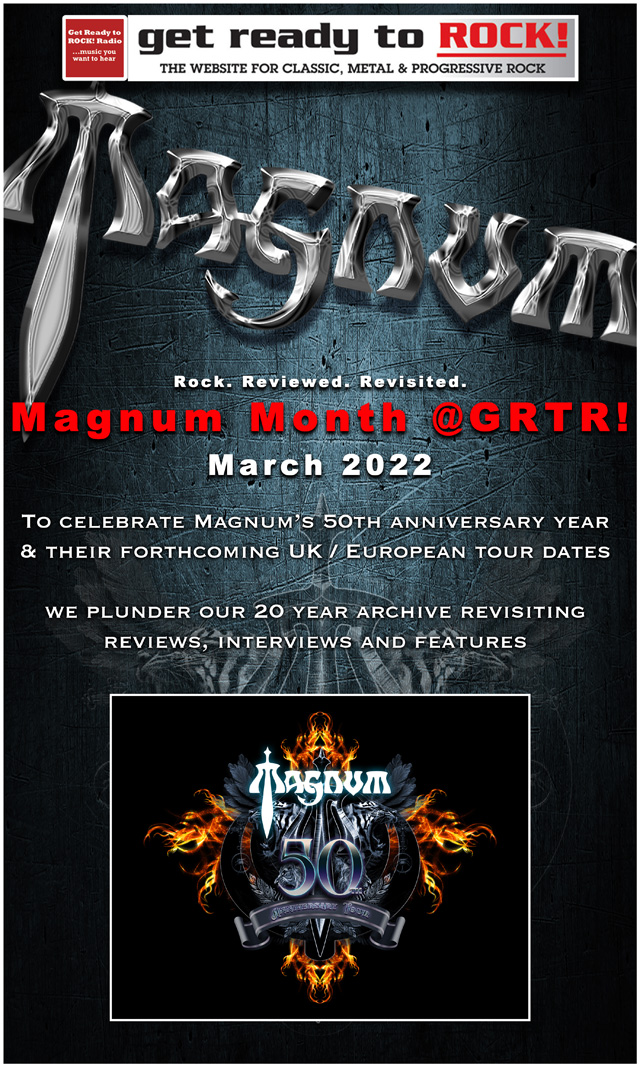 After a brief period in a different guise – the band Hard Rain – the mainmen Bob Catley and Tony Clarkin decided to reform the band they'd founded in 1972 and released a new Magnum album 'Breath Of Life'. This received positive reviews and since that time the band have gone from strength to strength.
The popular website Get Ready to ROCK! have designated March "Magnum Month" and will be highlighting nearly two decades of reviews, interviews and features.  The revival of the band's fortunes from the early millennium coincides with the development of the Get Ready to ROCK! website.
In addition the website's radio station will feature more Magnum music in the playlists.
Programme Manager David Randal commented: "Back in 2012 we celebrated Magnum's 40th anniversary. We broadcast several radio features including one presented by long time fan and follower the late Malcolm Dome. We'll also revisit these specials".
Get Ready to ROCK! is inviting Magnum fans to send in their personal recollections of the band over a 50 year period (albums, gigs, impact of their music etc). These will be published on the website and included in a two hour radio special on Sunday 20 March "What Magnum Means To Me…" Respondents should also list their top 5 favourite Magnum tracks.
Magnum fans should use the Get Ready to ROCK! Contact Form to send in their contribution before 11 March.
Magnum's UK tour starts on 28 March.
MAGNUM MONTH @ GRTR! (Radio)

Monday 7 March 16:00 GMT (repeated 10 March, 23:00) What Magnum Means To Me: Malcolm Dome
Monday 14 March 16:00 GMT (repeated 17 March, 23:00) Evolution: Bob Catley & Tony Clarkin at 40
Thursday 17 March, 22:00 GMT: Vintage Rare Magnum
Sunday 20 March, 18:00 GMT (repeated 24 March, 22:00) What Magnum Means To Me: Al Barrow
Sunday 20 March 22:00 GMT What Magnum Means To Me: Two hour special
Monday 21 March 16:00 GMT Magnum in the 1990s
Thursday 24 March 23:00 GMT Sleepwalking in the BBC Archive
Sunday 27 March: 18:00 GMT Bob Catley in 2016
Monday 28 March 16:00 GMT Tony Clarkin in 2014
Album review (The Monster Roars)
An Introduction to...
Featured Artists at Get Ready to ROCK! Radio
---
DRandall album, anniversary, Bob Catley, European, features, interview, Magnum, March 2022, melodic rock, pomp rock, radio, Tony Clarkin, tour, UK