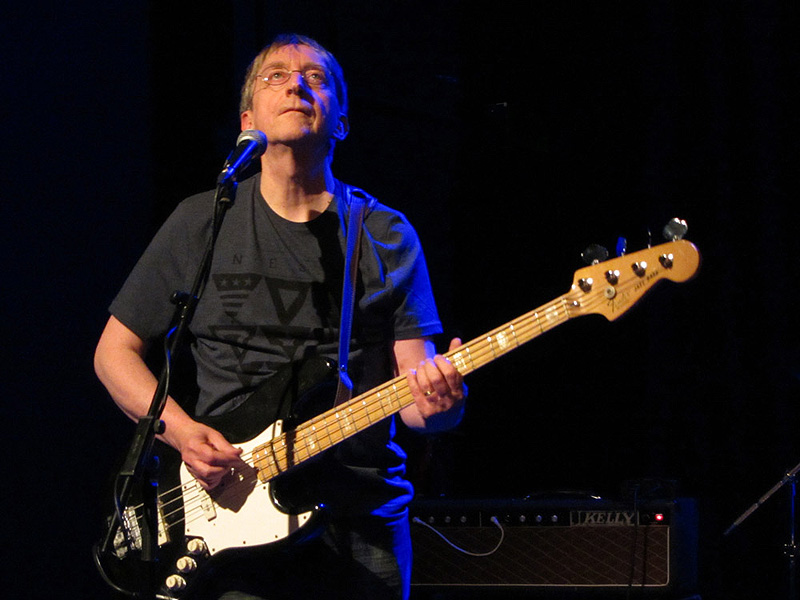 News: JAMES WARREN (Stackridge) – new album and interview (June 2017)
27 June 2017 News
---
Stackridge release their swansong live album via Angel Air Records on 14 July.
Their 2-CD set was recorded at their final gig in Bristol in December 2015 and featured two contributions from long-time member Mutter Slater.
The band originated in the late-1960s and performed at the formative Glastonbury Festival (then called Pilton Festival) in 1970 along with Marc Bolan.
During the 1970s they gained a cult following for their mix of pop, prog and English whimsy with one album produced by George Martin.
In the late-1970's the band's James Warren and Andy Davis formed a more commercial songwriting partnership with The Korgis and in June 1980 had a Top 5 single with 'Everyone's Got To Learn Sometime'.
Angel Air Records have re-issued most of Stackridge's back catalogue and various members' solo albums/projects. Fittingly, in the label's 20th anniversary year, 'The Final Bow, Bristol 2015' is their 500th release.
On Sunday 25 June at 18:00 Get Ready to ROCK!'s David Randall chats to James Warren about his career with tracks from Stackridge, The Korgis and of course the new live album. Later this year James releases a new solo album via Angel Air Records.

---
DRandall Bristol 2015, interview, James Warren, June 2017, pop, progressive, radio, Stackridge, The Korgis