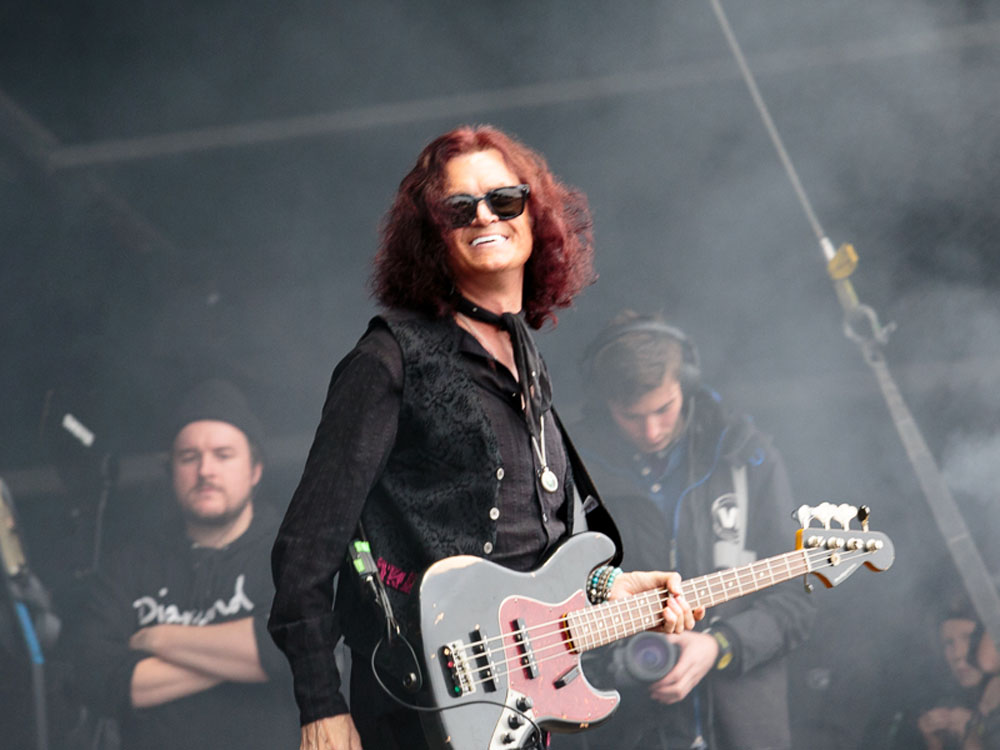 News: GLENN HUGHES confirmed for Steelhouse Festival – July 2018
16 January 2018 News
---
Glenn Hughes has been confirmed as headliner on Saturday 28 July at this year's Steelhouse Festival.
He'll perform 'Classic Deep Purple – Live' and his set  will be the first time that fans in the UK will have an opportunity to see 'The Voice of Rock' perform an entire set of Purple classics.
Hughes was, of course, part of the classic MK III and MK IV line-ups of the band who released the genre-defining albums 'Burn', 'Stormbringer' and 'Come Taste the Band'.
The eighth consecutive Steelhouse Festival will take place over the weekend of the 27th – 29th of July 2018,
Promoters Mikey Evans and Max Rhead said, "35 years after seeing the Deep Purple California Jam concert on Betamax and 43 years after that concert took place we literally cannot believe that we can announce that Glenn Hughes – the voice of rock – will make his Steelhouse Festival debut playing the classic songs of Deep Purple. This is a truly mind-blowing announcement for us – the catalogue has helped define a genre, and the voice is still truly incredible… Glenn Hughes in Ebbw Vale – no video recorder or television required, just a Steelhouse Festival 2018 ticket."
Hughes joins a festival line-up that includes the likes of Black Star Riders, The Wildhearts, Dan Reed Network, Phil Campbell & The Bastard Sons, The Quireboys, King King, Stone Broken and many more.
Glenn Hughes has also been confirmed for a UK October tour
Bristol, Academy Tuesday 2 October
Leamington, Assembly Wednesday 3 October
Southampton, Engine Rooms Friday 5 October
Cardiff, Tramshed Saturday 6 October
Leeds, University Union Tuesday 9 October
Newcastle, O2 Academy Wednesday 10 October
Glasgow, ABC Friday 12 October
Manchester, Academy 2 Saturday 13 October
London, Koko Monday 15 October
---
DRandall deep purple, ebbw vale, glenn hughes, july 2018, south wales, steelhouse festival