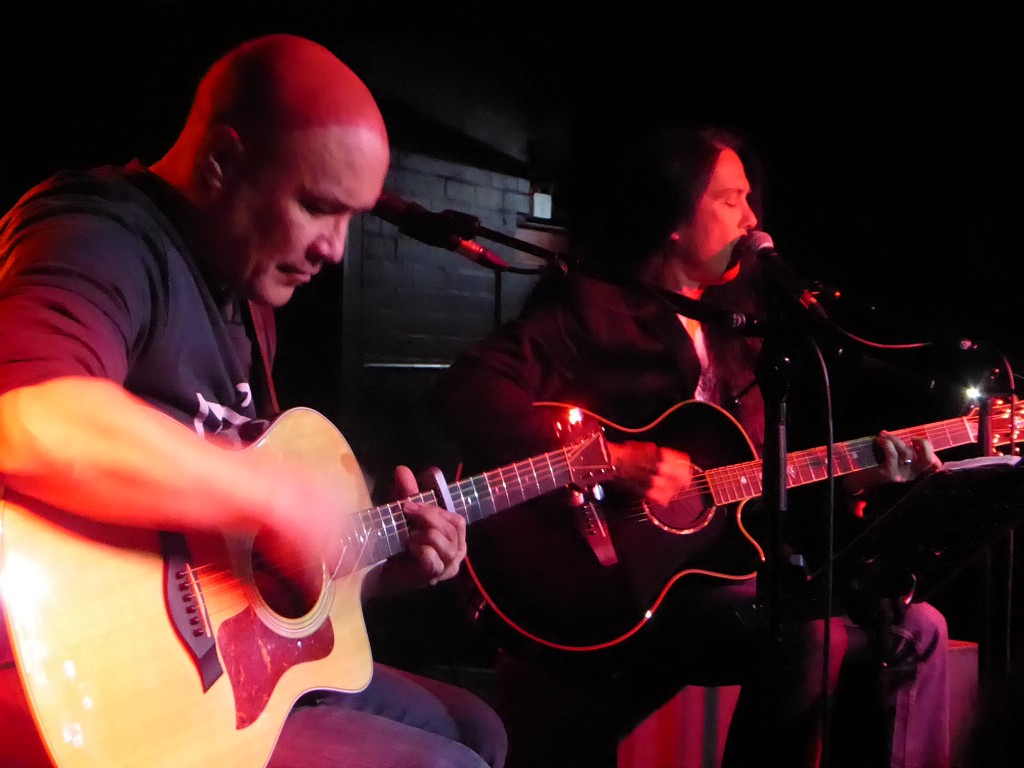 News: Get Ready to ROCK! announce Best of 2020 Popular Poll Winners (December 2020)
21 December 2020 News
---
Rock music website Get Ready to ROCK! has announced the results of the Popular Poll for Best of 2020.
Readers and listeners could vote in two categories this year: Top Albums and Breakthrough Act.
Snake Oil Harmony (aka Dan Reed and Danny Vaughn) were voted Top Album for 'Hurricane Riders'.
In his original review,  News and Reviews Editor Jason Ritchie commented about "songs that draw the listen in and create images in your head based on the lyrics and music."
Also in the top five line-up this year were albums by Legacy Pilots, AC/DC, Deep Purple and Blue Oyster Cult.
Commenting on the original reviewer selections published in early December Jason said:
"2020 has been a strange year for music.  Our Best of lists as always reflect the great judgment and hard work of our reviewers.  They don't always mention the most obvious.
However, this year there was a consensus for AC/DC's brilliant comeback, closely followed by Blue Oyster Cult.  Both give examples of older, classic rock bands producing something that still sounds fresh, authentic and exciting.  And the same applies to our third "best of" album, the latest from Deep Purple."
Breakthrough Act in the Popular Poll is pop/country/rock artist Jessica Lynn.  Reviewing  a recent single, Jason wrote "enough pop and country to get that all important airplay/playlists, but also a little bit of rock in the guitar and a smattering of soul in her vocal delivery."
Also in the listings this year hard rockers Hollowstar and Collateral, the latter were also mentioned in 2019.
Amongst the other Breakthrough Acts selected by GRTR! reviewers, Irish singer songwriter Ronan Furlong (Pete Feenstra), Buzzard Buzzard Buzzard (Darren Johnson), When Rivers Meet (Dave Atkinson).
The Best of 2020 is celebrated in a  two hour special on Get Ready to ROCK! Radio on Monday 21 December, and repeated Christmas Day, both at 22:00 GMT.
---
DRandall 2020, AC/DC, album, best of, Blue Oyster Cult, breakthrough act, Collateral, deep purple, Hollowstar, Jessica Lynn, Legacy Pilots, music, poll, rock, Snake Oil & Harmony, vote