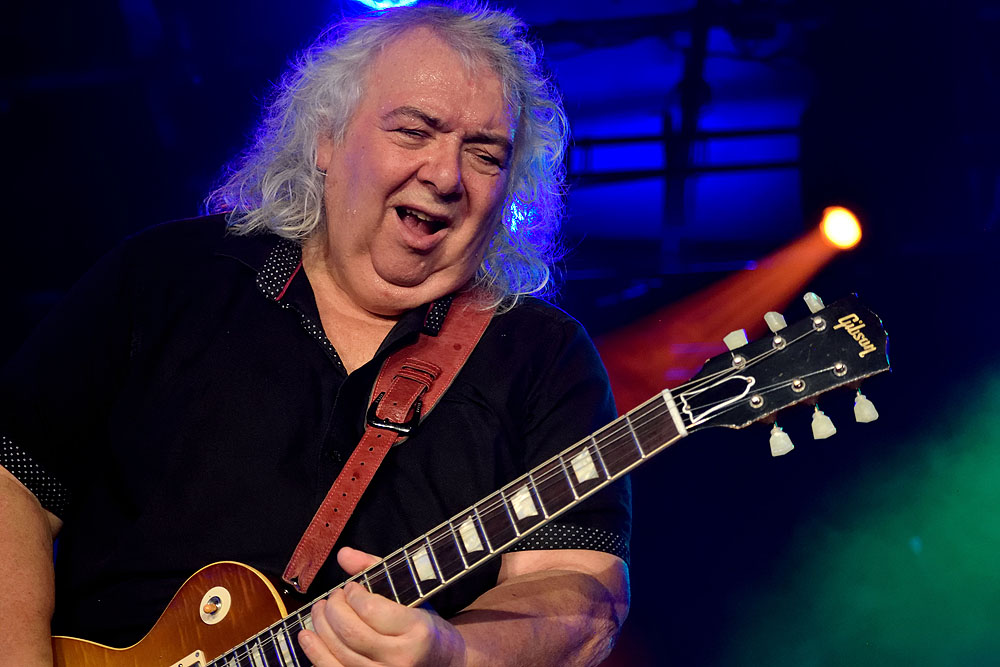 News: BERNIE MARSDEN: New album, radio interview and Featured Artist (July 2021)
23 July 2021 News
---
Influential guitarist Bernie Marsden releases a new album in July 2021 called 'Kings' via Conquest Music.
He has been interviewed for a two-part special for Internet-based rock radio station Get Ready to ROCK! Radio and will also be added to the station's exclusive Featured Artist roster.
'Kings' celebrates the music of Albert, B.B. and Freddie King who all influenced Bernie at the start of and during his career.  The album is part of the "inspiration series" and will be followed by a tribute to the Chess label and specific musicians such as Howlin' Wolf, Muddy Waters and Little Walter.
Marsden is probably best known for his time in Whitesnake 1978-1982 when he was responsible for co-writing much of the material.  This included the major hit single 'Here I Go Again' and five studio albums.
Since that time he has focused on solo albums, whilst collaborating with artists such as fellow Snakeman Micky Moody, Jimmy Copley and, most recently, Joe Bonamassa.  He co-wrote several songs for the latter's 'Royal Tea' album.
Says Get Ready to ROCK! Radio Programme Manager David Randall: "Bernie has a wonderful legacy of blues and blues rock albums.  In an expansive interview he chatted about his career, Whitesnake and the new album.  It was also a great opportunity to drop in a selection of less obvious tracks whilst not losing sight of his contribution – in terms of guitar and composition – to one of our most enduring melodic hard rock bands."
Part 1 of the interview feature is broadcast on Sunday 25 July at 18:00 (GMT+1), whilst Part 2 will be  made available via the station's Mixcloud page.
The station's Featured Artists receive greater airplay across station playlists and their presence is usually supported by an interview or two over an extended period.
Featured Artist: Bernie Marsden
Photo: David Randall/GRTR!
---
DRandall album, Bernie Marsden, blues, blues rock, feature, guitar, guitarist, interview, Kings, radio, Whitesnake