Sari Schorr
---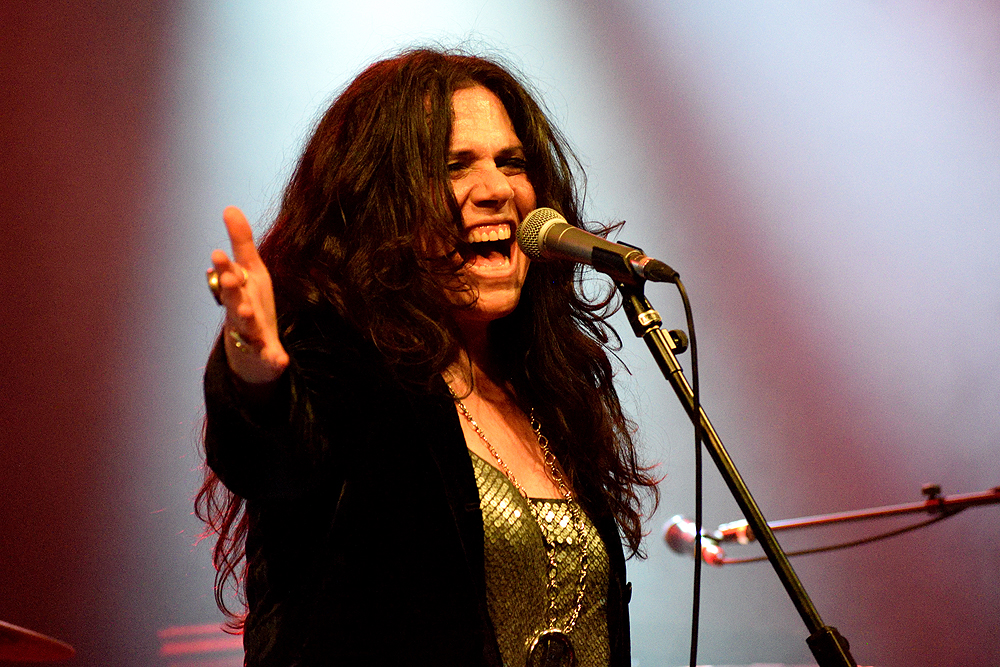 Sari Schorr appears in our blues and rock sequences

Sari's debut album – A Force Of Nature – was produced by veteran blues producer Mike Vernon and released in 2016.  The album was critically well received and Sari followed up with extensive touring before the release of the follow up – Never Say Never – in 2018.
Reviewing her debut for Get Ready to ROCK! Pete Feenstra wrote:
"Where Sari has spent a significant portion of her career gaining plaudits for her voice, 'A Force Of Nature' channels her emotional connection with the material into spacious arrangements that raise the bar.
She's been compared to Janis Joplin and Tina Turner, but perhaps the latter is more relevant, if only because it wasn't until Tina found the songs that truly expressed her real talent that she flourished. Such is the case here as everything fits perfectly. Sari knows when to hang back, when to push the molecules and when to lean into a groove before hitting the defining note and giving a lyric its true meaning."
With highly crafted songs both personal and evocative her wider success comes after a background of artistic slog, in the South Bronx of New York as well as a more recent performance in Carnegie Hall.  She spent several years touring the US and Europe with blues legend, Joe Louis Walker and renowned guitarist, Popa Chubby.
Her exciting stage performances were captured on a live CD released in 2020 via Manhaton Records. In the same year she was inducted into the New York Blues Hall of Fame.