Robin Trower
---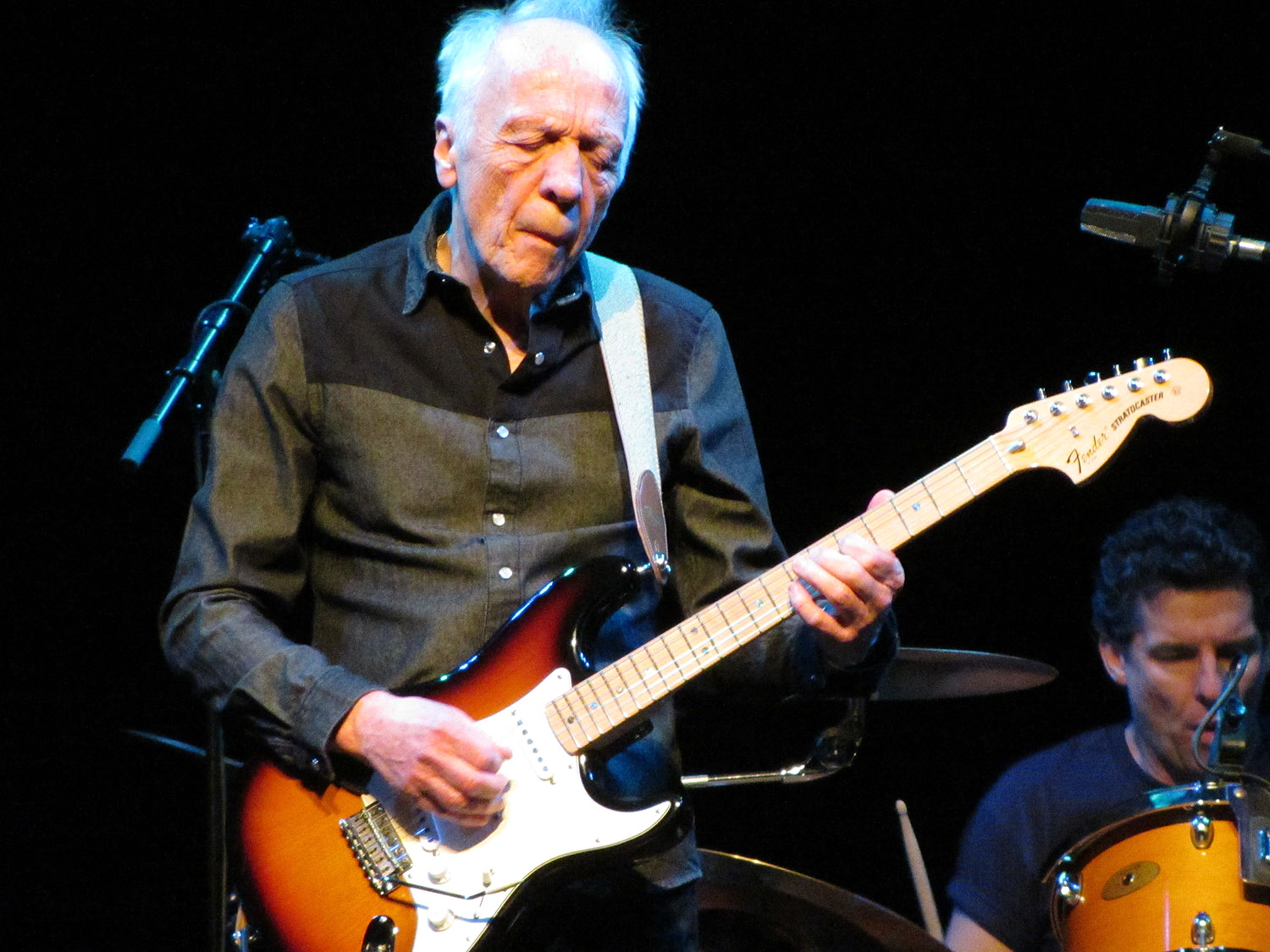 Robin features in our blues rock and classic rock sequences.
Robin Trower is perhaps best known for his great seventies success with a power trio, and a series of albums including 'Bridge Of Sighs' (1974).
In the wake of Hendrix's death in 1970, Trower seemed to some a mere copyist although this under-estimated his bluesy, melodic style which was to develop over the years. He was greatly influenced by Hendrix, although an early inspiration was Elvis' guitarist Scotty Moore. He played in The Paramounts with Gary Brooker in the early-1960's, with whom he teamed up again 1967-1971 in Procol Harum.
After his seventies success, for which he credits the large amount of FM radio play, he decamped to the States. For a period in the 1980s he wasn't touring. He continued to make solo albums, and from the 1990s (10 years after leaving Chrysalis) he worked independently. His first album via his own V-12 label was '20th Century Blues' in 1994. Robin also worked with the late Jack Bruce on several albums from the early-1980s, the most recent released in 2008 called 'Seven Moons'.
In the past 10 years Robin has widened his touring horizons and he has been welcomed back by fans in Europe and the UK.
---
Broadcast history
"Favourite Tracks from Favourite Artists"
First broadcast Sunday 1 March 2015
David Randall chats to Robin Trower about his career with tracks from new album 'Something's About To Change' and some of Robin's personal favourites.
---
LINKS