Paul Carrack
---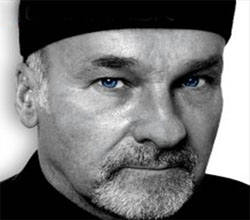 Our usual afternoon song selection is spiced with music from Paul Carrack.  (Mon-Fri 14:00-16:00)

Paul Carrack first achieved chart success in 1974 with the band Ace and the song 'How Long'. Since that time, he has appeared in countless sessions – as diverse as Squeeze, Roxy Music and The Smiths – and for two decades fronted Mike & the Mechanics with the late Paul Young (until 2000), and Genesis guitarist Mike Rutherford.
Paul has had a parallel solo career starting in the seventies with Nightbird (1980). This culminated in 1987 with the hit album 'One Good Reason' and the US hit single 'Don't Shed A Tear'.
Paul collaborated with Timothy B. Schmidt and Don Felder of The Eagles and his co-write, "Love Will Keep Us Alive." appeared on the band's 'Hell Freezes Over" album in 1995. This acquaintance was rekindled when Paul contributed 'I Don't Want To Hear Any More' to 2007's 'The Long Road Out Of Eden' album.
A consummate professional, the title of Paul Carrack's 2008 album 'I Know That Name' hints at his apparent anonymity and his many album credits, but 'I Know That Voice' may be a more accurate aphorism for most. The template for Paul's soulful vocal delivery was set over thirty years ago, with Ace's 'How Long', a potent mix of American AOR and Northern Soul which some compared to the funk rock of early Steely Dan.
---
Broadcast history
"The Songwriters"
First broadcast Sunday 24 October 2010
David Randall chats to Paul about his career
"Favourite Tracks from Favourite Artists"
First broadcast 26 December 2008

---
A selection of Paul's favourite tracks
BEATLES – Please Please Me
WILSON PICKETT – Midnight Hour
TEMPTATIONS – Ain't Too Proud To Beg
SQUEEZE – Another Nail In My Heart
SMOKEY ROBINSON – Tracks Of My Tears
CURTIS MAYFIELD – Move On Up
SLY & THE FAMILY STONE – Dance To The Music
JR.WALKER & THE ALL STARS – How Sweet It Is
FOUR TOPS – Baby I Need Your Loving
EAGLES – Take It Easy
CROWDED HOUSE – Don't Dream It's Over
THE POLICE – Roxanne
ERIC CLAPTON – Tears In Heaven
CROSBY, STILLS NASH & YOUNG – Love The One You're With
ROBERTA FLACK & DONNY HATHAWAY – Back Together Again
SHALAMAR – Night To Remember
MARVIN GAYE – I Heard It Through The Grapevine
RAY CHARLES – What I'd Say
VAN MORRISON – Come Running To Me
BILLY PRESTON – Billy's Bag
---
LINKS