Panic Room
---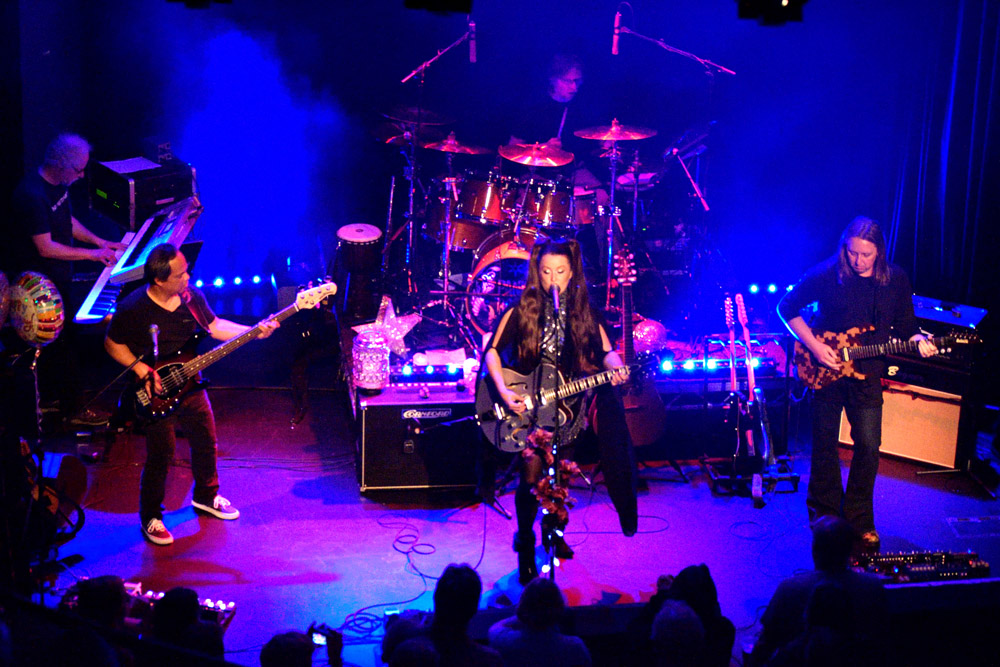 Panic Room feature in our instrumental, progressive and rock sequences
Panic Room formed in 2007 from several members of the established prog rockers Karnataka.  The nascent band included Gavin Griffiths (drums) who had also worked with Mostly Autumn together with Anne-Marie Helder.  Jon Edwards (keys), Alun Vaughan (bass) and Paul Davies (guitar) completed the line-up.  Their debut album – 'Visionary Position' – was released in 2008.
Since that time the band have released five studio albums and collectively and individually picked up several awards and nominations including Best Vocalist (Anne-Marie Helder) in Prog magazine readers' poll 2010/11.
In 2016 they crowd-funded their debut live DVD.  This was recorded in October and released 10 November 2017 when they celebrate the event at Robin 2, a favourite haunt of the band in Bilston, West Midlands, and venue for their first "fan weekend"  in May 2016.
In 2018 the band announced that Dave Foster (guitar) and Yatim Halimi (bass) who also play in Steve Rothery's current band would be leaving.  At the same time Helder and Edwards released their latest album under their Luna Rossa moniker.
In the first hour of his weekly show on Get Ready to ROCK! Radio David Randall chatted to Anne-Marie Helder about the DVD pledge campaign and ahead of the band's first fan weekend.
First broadcast 15 May 2016.
---