Level 42
---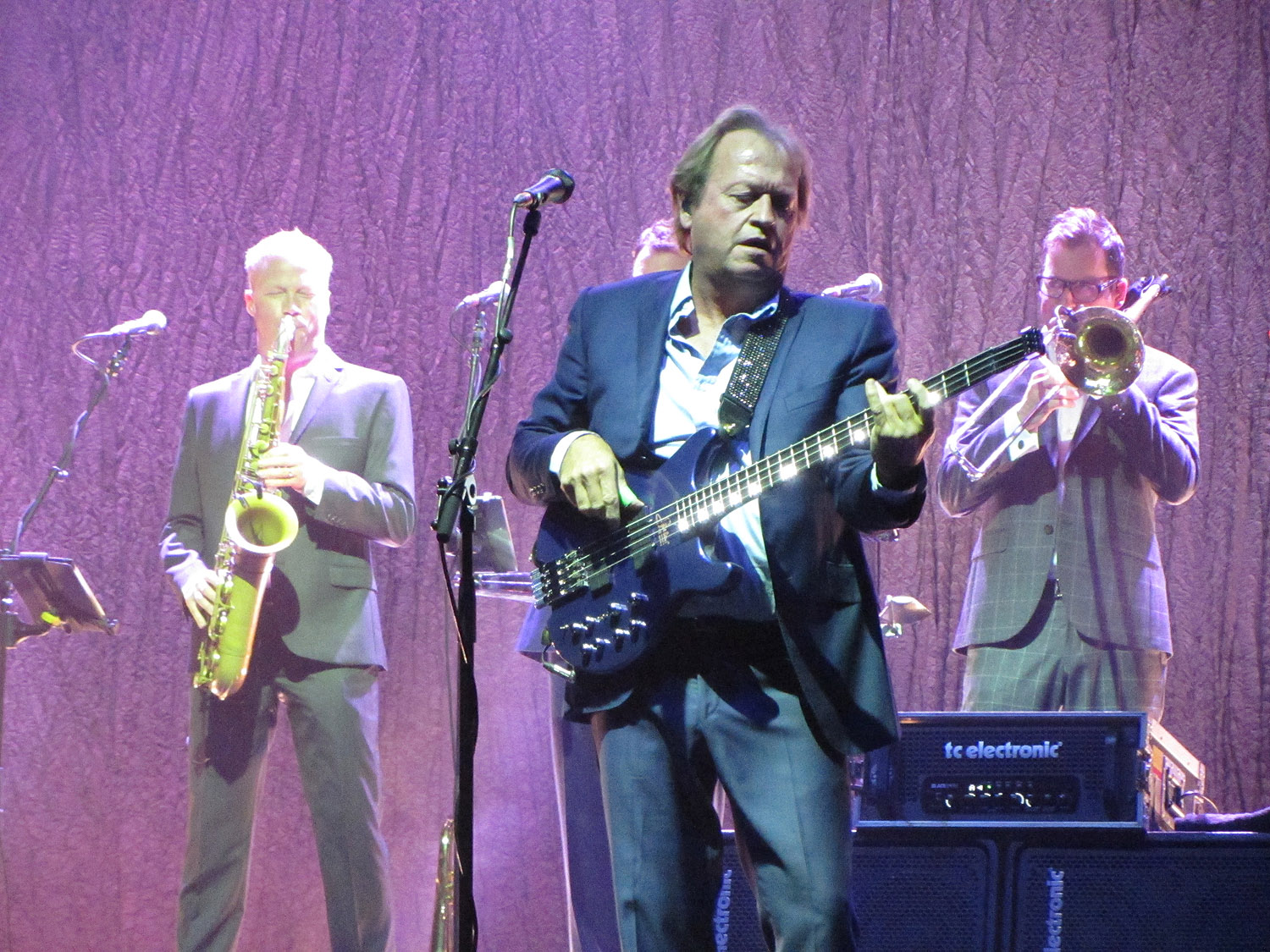 Level 42 feature in our fusion and pop rock sequences.
Level 42's first main label album was produced by Mike Vernon (Fleetwood Mac, Focus) and released in 1980. For the next decade the band developed into one of the most popular mainstream and crossover acts, combining pop melodies with funk rhythms and capturing both a chart and club audience.
Bandleader Mark King brought showmanship and pizzazz to his infectious slap bass style and more than anyone he was responsible for introducing the style to mainstream pop. It was a winning formula when combined with Phil Gould's drums and brother Boon's guitar fills whilst Mike Lindup was a gifted keyboard player who also lent the band his distinctive falsetto vocals.
Their third album – 1983's Standing In The Light – was produced by Earth Wind & Fire's bass player Verdine White which lent the band a certain cudos in terms of cultural crossover, and club credibility.
1985's World Machine firmly established Level 42 on the international stage and yielded their biggest U.S. hit 'Something About You'.
By 1986 the band was already showing personal strains and following 'Running In The Family', Phil and Boon Gould left. Subsequently, the band rediscovered their fusion roots and worked with the likes of the seasoned sessionist Gary Husband (John Mclaughlin, Jeff Beck), Gavin Harrison (Porcupine Tree) and even Allan Holdsworth who provided guitar on the 1991 album 'Guaranteed'.
After 1993's Forever Now album and tour Mark King put the band on ice and pursued a lower-key solo and songwriting career. Less than 10 years later, after including Level 42 material in his live sets and meeting up again with Mike Lindup, Mark King reconstituted the band and with brother Nathan on guitar and a horn section.
The band's latest release – Sirens Tour Live – was recorded at the Indigo O2 in London, September 2015.
BONUS MATERIAL!
Mark King chats about his playing style and his solo work with tracks from his solo/live albums including 'Influences' (1984).  Previously unbroadcast.

---
Broadcast history
"The Eclectic Mix"
First broadcast Sunday 24 July 2016
David Randall chats to Mark King including tracks from the live album 'Sirens Tour Live'
---
LINKS