Kip Winger
---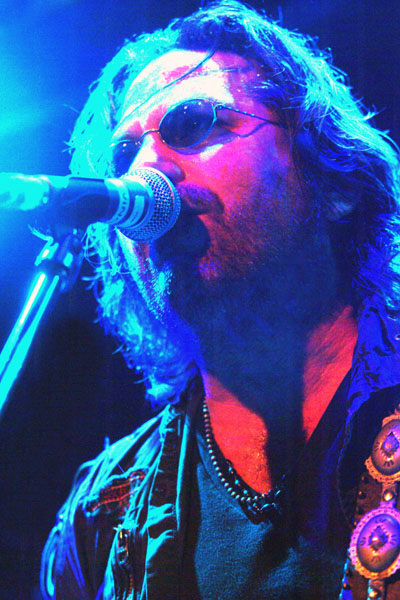 Kip features in our melodic rock, and singer songwriter sequences.
In recent years CF Kip Winger has been composing and performing classical works including the ballet 'Ghosts'. He considers himself a rock artist primarily, albeit one who composes and performs classical music, a world that might seem poles apart from his formative years with melodic hard rockers Winger.
Kip formed Winger after a period in Alice Cooper's band during which time he featured on two albums: 'Constrictor' (1986) and 'Raise Your Fist And Yell' (1987) . The debut album 'Winger' (1988) was an instant success followed by 'In The Heart Of The Young' (1990). As with many poodle-permed, hair-metallers of the period, Winger (the band) succumbed to Grunge and changing musical tastes although they made a third album 'Pull' (1993).
In the late-nineties, Kip Winger pursued a solo career and made several albums which showcased his wider compositional skills. Winger reformed for the album 'IV' in 2006 and have toured since then, albeit without original keyboard player Paul Taylor. However Taylor is rejoining the band for a couple of shows in the USA to celebrate the debut album's 25th Anniversary (August 2013).
---
Broadcast history
"The Songwriters"
First broadcast Sunday 1 September 2013 (Part 1), Sunday 8 September 2013 (Part 2)
David Randall chats to Kip Winger about his career from the early days and his band Winger.
Part 2 includes an exclusive airing of Kip Winger's symphony 'Ghosts".  This piece together with his classical work 'Conversations With Nijinsky' was subsequently released 27 May 2016 via VBI Classic Recording and performed by the San Francisco Ballet Orchestra.
---
LINKS