Joe Lynn Turner
---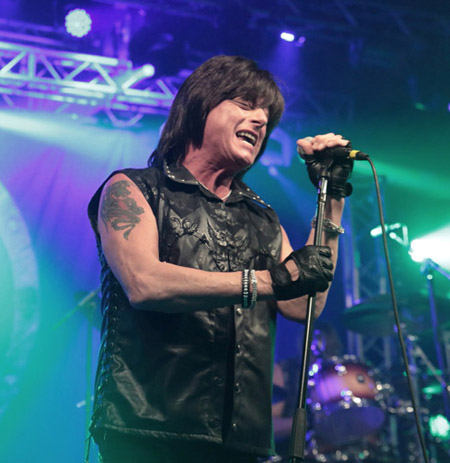 Joe features in our melodic rock sequences.
Best known for his time with Rainbow (1980-1983) when he followed in the footsteps of Ronnie James Dio and Graham Bonnet, Joe Lynn Turner has also had a long and productive solo career along with contributions to many sessions and projects.
His first commercial recording band was Fandango, a southern rock flavoured outfit who made four albums 1977-1980. Joe was headhunted by Ritchie Blackmore for Rainbow whom he joined in 1980 and stayed for three albums before the band broke up in 1984.
After that time, Turner joined Yngwie Malmsteen's band for the 1988 album 'Odyssey' which was a major commercial success yielding such songs as 'Deja Vu' and 'Crystal Ball'.
In the 1990s, Joe collaborated with Jeff Watson (Night Ranger), Bob Daisley (Rainbow, Ozzy) and Carmine Appice (Vanilla Fudge, Jeff Beck) which produced three albums under the name 'Mother's Army'.
In a 40-year plus career, Joe has been active as a session singer (also recording commercials and voiceovers) and collaborated with artists such as Glenn Hughes (Hughes Turner Project) and most recently in Rated X (also with Appice) and Sunstorm.
Parts 2 & 3 of this feature are available at Mixcloud
---
Broadcast history
"Assume The Position"
First broadcast Monday 28 March 2016 Parts 1 & 2
David Randall chats to Joe Lynn Turner about his music and career, including Rainbow, Yngwie Malmsteen and Deep Purple.
---
LINKS