Jeff Scott Soto
---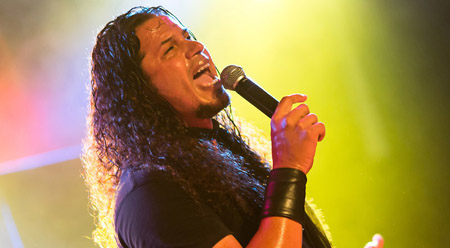 Jeff Scott Soto features in our melodic rock sequences.
In the 1980s Jeff Scott Soto lent his vocal skills to several albums by Swedish guitarist Yngwie Malmsteen.
Since that time, he has contributed to many bands and sessions whilst fronting melodic hard rockers Talisman 1990-2007. He briefly appeared in a touring line-up of Journey in 2006.
Soto has also released many solo albums (from 1994 with 'Love Parade') and most recently in a band context under the "Soto" moniker two albums, 2015's 'Inside The Vertigo' and in 2016 'Divak'.
Among his best-known sessions, he has worked with Trans-Siberian Orchestra (2009- ) and W.E.T. (2009- ) whilst working with Roger Taylor in the Queen Extravaganza touring tribute (2012).
---
Broadcast history
"The Eclectic Mix"
First broadcast Sunday 25 January 2015
David Randall chats to Jeff Scott Soto about his career including some of his favourite tracks
---
LINKS