Graham Gouldman
---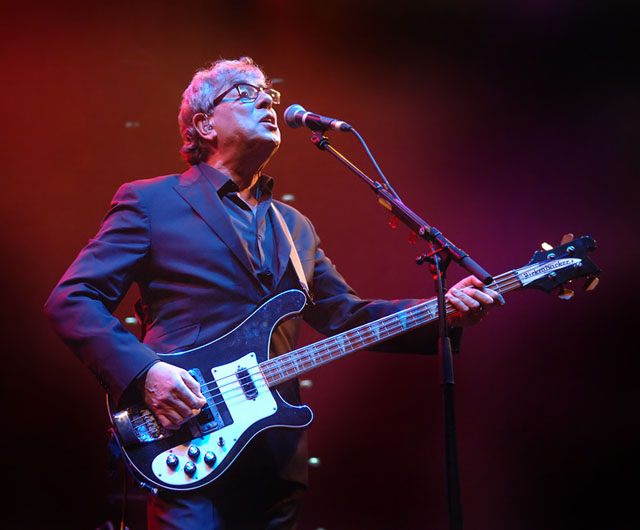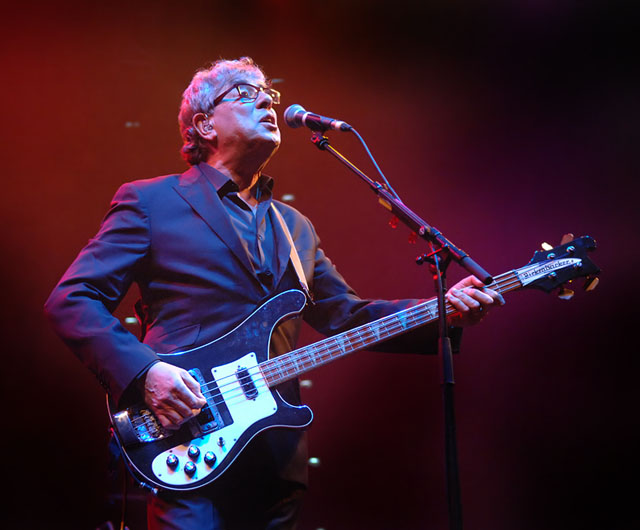 Sunday 5 April 2020, 22:00 BST (GMT +1) Graham chats about his new album 'Modesty Forbids'.
---
Graham Gouldman features in our singer/songwriter and classic rock sequences

Graham Gouldman started out in the mid-1960s writing hit singles for others including The Hollies (including 'Bus Stop') and The Yardbirds (including 'For Your Love').
In the late-1960s he was working for the "bubblegum" pop production team Kasenetz Katz in the USA during which time he collaborated with a proto-10cc.  This also led indirectly to Hotlegs and a hit single in 1970 'Neanderthal Man'.
From July 1972, when 10cc was born, he experienced successive hit singles including – in 1975 – a No.1 in the UK  'I'm Not In Love'.  The song was characterised by the high production values typical of the band including multi-tracked vocal layers.
In spite of a couple of albums under the 10cc moniker in the 1990s, the band effectively had broken up by 1996 and Gouldman pursued his solo and writing career.
He had collaborated with the late Andrew Gold between 1984-1987 for three albums as Wax.  The duo's last album 'American English' yielded the hit single 'Bridge To Your Heart'.
Gouldman's solo output over the years has only been held back by his band projects.  'The Graham Gouldman Thing' was released in 1968, but its successor came out in 2000 'And Another Thing…' .
In 2012 he released a third solo album 'Love And Work' (reissued in 2018) and additional material was released on the EP 'Play Nicely And Share' (2017).
From 1999 Graham has continued to lead his own version of 10cc who tour regularly and he has also toured as 'Heart Full Of Songs' in a stripped-down acoustic format.  In 2018 he toured with Ringo Starr All-Star Band.
In 2020 he releases a new solo album 'Modesty Forbids' to be followed by a UK tour.
---
Broadcast history
"The Eclectic Mix"
First broadcast Monday 6 August 2018
---
LINKS
Graham Gouldman website
10cc website
Album review (Modesty Forbids)