Gordon Giltrap
---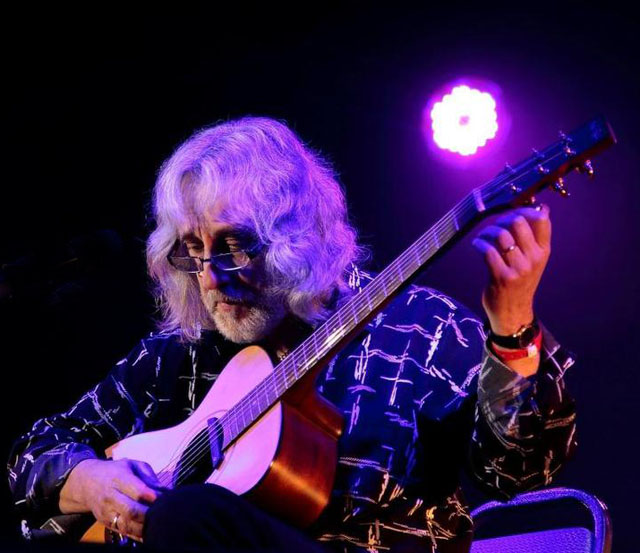 Gordon features in our instrumental and progressive rock sequences.
Gordon Giltrap is perhaps most closely associated with the hit single 'Heartsong' in 1978 but he's been plying his trade since the late 1960s – first in the folk clubs and later in concert halls across Europe.
Signed to Transatlantic Records in 1966 he made two albums for the label which was the home of his musical heroes, Bert Jansch and John Renbourn. Giltrap went on to develop his own flamboyant style and in the late-1970s embraced the progressive rock genre producing a trio of classic albums 'Visionary', 'Perilous Journey' and 'Fear Of The Dark'.
Amongst the musicians in his band at that time were Ian Mosley (Marillion) on drums, and later Clive Bunker (ex-Jethro Tull).
In the 1980s he continued to refine his offering with the key albums 'Peacock Party' (1982) and 'Elegy' (1987).
Since that time he's collaborated with a variety of musicians including Rick Wakeman, Oliver Wakeman (for the 2013 album 'Ravens & Lullabies') and most recently Paul Ward.
The outcome of this latest liaison is released in January 2017 via Angel Air Records – 'The Last Of England'.
---
Broadcast history
"The Eclectic Mix"
First broadcast Sunday 15 January 2017
David Randall chats to Gordon Giltrap about his music, with tracks from his album, released in January 2017 via Angel Air Records.
---
LINKS