George Lynch
---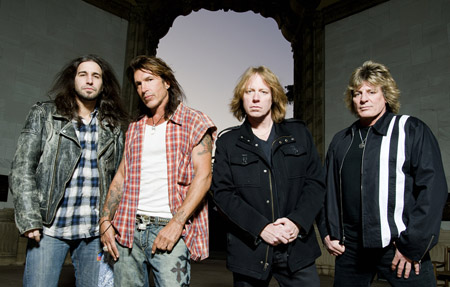 George Lynch features in our melodic hard rock sequences.
In 2012, the album 'Slave To The Empire' reunites George Lynch with two of his original Dokken bandmates, Jeff Pilson and Mick Brown.
George Lynch has influenced countless guitarists since he came to prominence with Dokken in the early eighties. He enjoyed great success with the band but by 1989 they had split. Although they came back together for two more albums in the nineties a combination of factors – not least personal differences – ended their journey together,
Lynch went on to further success with Lynch Mob and with solo albums whilst constantly furthering his interest in the guitar, subsequently developing the instructional 'Dojo' via his website.
One of the best exponents of melodic hard rock guitar, in the seventies he flirted for a time with Ozzy Osbourne's band before hooking up with Don Dokken who offered a publishing deal for some of his songs. This led directly to the formation of the band that, for a decade at least, was at the forefront of the melodic hard rock genre. Whilst Dokken continued with a different line-up most fans accept that the classic eighties version was definitive.
For the album 'Slave To the Empire' Lynch has reworked five Dokken songs whilst adding seven new ones.
---
Broadcast history
"The Guitarists"
First broadcast Sunday 18 November 2012
David Randall chats to George Lynch about his career and his new album with former Dokken bandmates.
---
LINKS