Deborah Bonham
---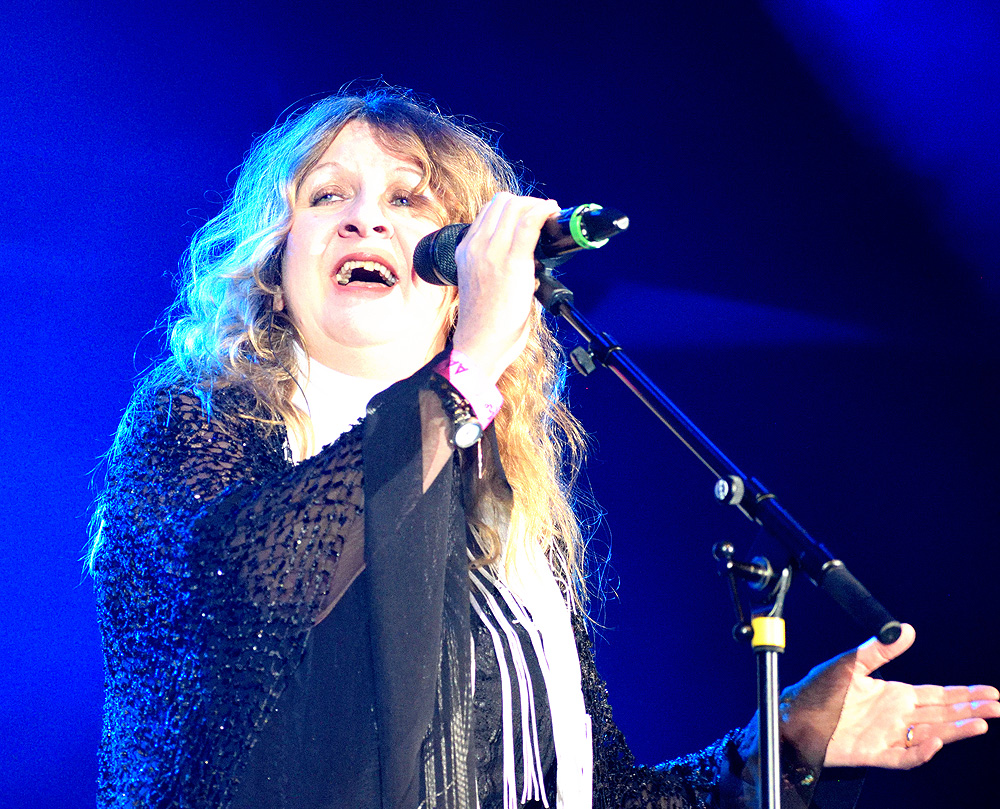 Deborah features in our classic rock sequences.
Deborah grew up against a musical background nurtured by brothers, John and Michael. John was drummer of Led Zeppelin, whilst Michael was also involved in musical interests.
Although discouraged by her big brother John, regarding a career in music, Deborah made demos in the early-1980s with the help of Robert Plant, signing to Carrere Records for the album 'For You And The Moon' in 1985. In spite of good reviews, it seemed the label was more concerned about image than intrinsic musical value and it took Deborah 10 years to wrestle her rights back during which time she worked in the admin offices of several record labels.
In 2004 she released her second solo album 'The Old Hyde', the title of which recalled the home John Bonham built with proceeds from his own career. The album was well received and included contributions from producer Mo Foster, Jason Bonham (Deborah's nephew) and Mick Fleetwood.
In the last few years she has performed at charity gigs with Paul Rodgers (he collaborated on her 2008 album 'Duchess') with whom she works for the charity Willows Animal Sanctuary and in 2014 released her latest album 'Spirit'.
---
Broadcast history
"Assume The Position"
First broadcast Sunday 5 April 2015
David Randall chats to Deborah Bonham about her career and favourite tracks
---
LINKS