Archive: The Pete Feenstra Feature (October 2019 – December 2019)
---
22 and 29 December – Pete looks back on some favourite artists in 2019
---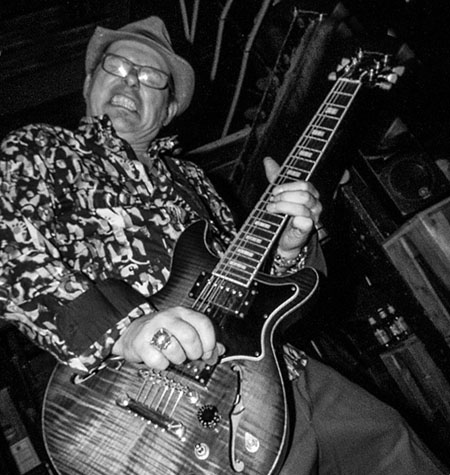 Sunday 15 December – JULIAN BURDOCK (Tuesday 17 December, 21:00 repeat)
Frontman of 24 Pesos in conversation with tracks from the new album 'Flesh & Bones'.
---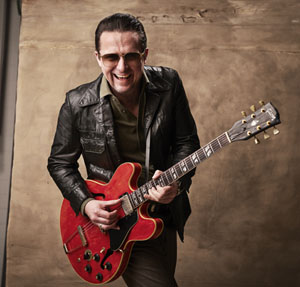 Sunday 8 December – KAI STRAUSS (Tuesday 10 December, 21:00 repeat)
"Strauss plays with deep musical understanding and instinctively combines the right notes and solos. It shows the killer instinct the old masters like Magic Sam had." Otis Grand.
Four German Blues Awards (including Best Guitarist 2018, Best Band 2016), TV appearances, music magazine covers and concerts in more than 20 countries are notable benchmarks in Strauss' career. He plays Boom Boom Club/Sutton United on Friday 29 May 2020.
---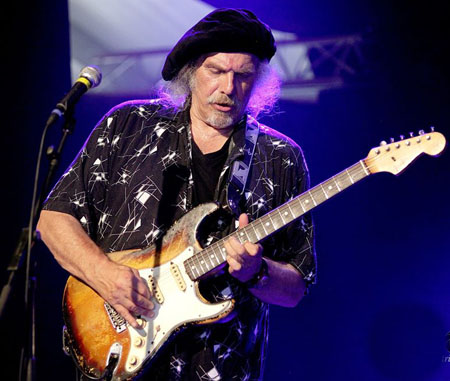 Sunday 1 December – MICK PINI (Tuesday 3 December, 21:00 repeat)
Touring in Europe with B.B. King and supporting such blues greats as Buddy Guy, Freddie King and Jimmy Rogers Mick Pini has earned himself a strong following, particularly in Europe.
Eric Clapton described him in 1996 as 'The legitimate successor to Peter Green'. Two years later he won the prestigious 'Blues Band of the Month' award at 'Talkin Blues' in Cologne. In January 1999 the band recorded their album 'Blues Gonna Be My Way' with the legendary Mike Vernon as producer.
Mick has also recorded an album with Jimmy Carl Black and Roy Estrada (ex Little Feat and Mothers of Invention and Captain Beefheart).
In this hour special Mick chats to Pete Feenstra about his music.
---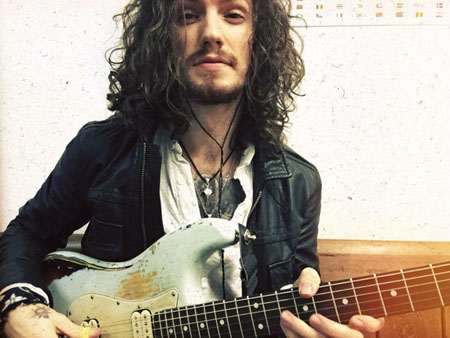 Sunday 17 November – OLI BROWN
n this interview, Oli Brown chats to Pete Feenstra about his music and its development over recent years.
Oli's debut album in 2008 and, moreover, 2010's 'Heads I Win Tails You Lose' (produced by Mike Vernon) brought him to the attention of a predominately blues/rock audience. His band Raveneye released their debut album in 2016 with a harder rock approach.
---
Sunday 10 November – PAUL BARRERE SPECIAL – paying tribute to the late Little Feat singer/guitarist
---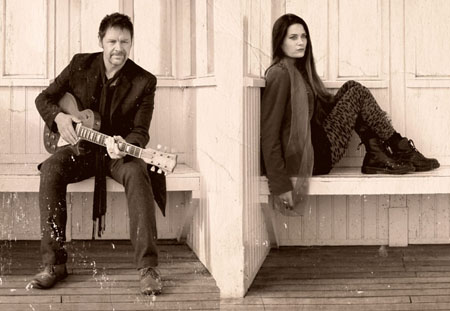 Sunday 3 November – SAYER & JOYCE (Tuesday 5 November, 21:00 repeat)
Ron Sayer Jr and Charlotte Joyce release their third studio album in September 2019 via Gulf Coast Records. Here they chat to Pete about the album and their music.
---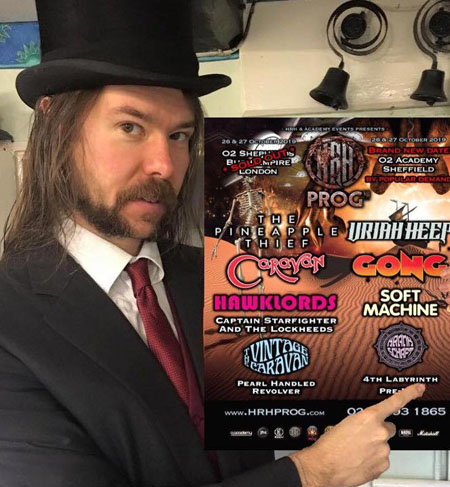 Sunday 27 October – MARCEL KUNZEL of 4th LABYRINTH
A staple in his Tuesday Rock & Blues Show in recent weeks, Pete chats to Marcel about the new album 'Better.'


---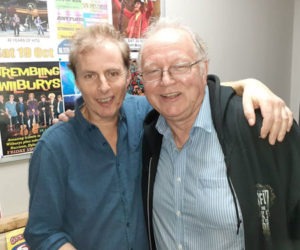 Sunday 20 October – CHRIS HEWITT of OZIT Records (Monday 21 October, 16:00; Thursday 24 October, 23:00)

With music from Tractor, Captain Beefheart and Steve Hillage.

---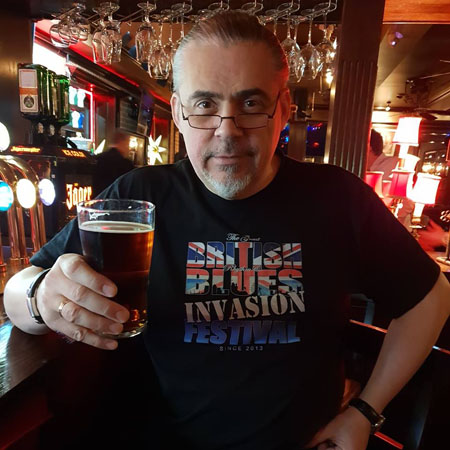 Sunday 13 October – BORIS 'THE BLADE' LITVINSEV
The man behind British Blues Invasion of Russia for the last 10 years, and the Hot Draft Productions label.

---
Sunday 6 October – DENNIS GREAVES (Nine Below Zero) (Tuesday 8 October, 21:00)
Dennis chats to Pete about the new NBZ album 'Avalanche'.
---
LINKS
The Pete Feenstra Feature Archive (Index, including January-June 2019)
The Pete Feenstra Rock & Blues Show
Pete Feenstra bio