Archive: The Pete Feenstra Feature (July 2019 – September 2019)
---
Sunday 29 September – RUF RECORDS AT 25 (Tuesday 1 October, 21:00)
Pete celebrates the 25th anniversary of the German blues rock label Ruf.
---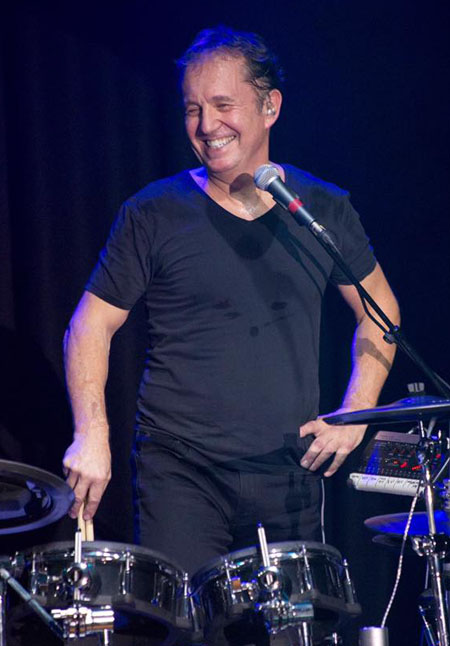 Sunday 22 September – GORDY MARSHALL (Tuesday 23 September, 16:00; Thursday 23:00 repeat)

Drummer, multi instrumentalist and author Gordy Marshall has worked with The Moody Blues and also in the War Of The Worlds stage production. He's also featured as orchestra pit drummer for We Will Rock You, Fame, Grease, Mamma Mia, Rent, Whistle Down The Wind and Thriller Live musicals.
He's currently fronting two projects Go Now – The Music of the Moody Blues and, tonight's focus, Rewind Project playing the best of The Moody Blues, 10 CC, The Hollies and War Of The Worlds. These are all bands with whom Rewind Project have a connection.
---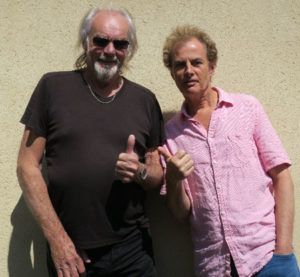 Sunday 15 September – KEN BARRETT
Ken Barrett is a French based Yorkshire man who is a vocalist/harp playing percussionist with Anglo French jam band Papa Groove.
He also sometimes guests with the 10 piece soul outfit Barrs On Fire.
His career has spanned over 50 years and includes touring with the early Joe Cocker band, Frank White, Rod Mayall (John's brother) the native Indian band Mirabell in the US and also a spell as promoter and investor with Herbie Armstrong in the Boardwalk Club in his home town of Sheffield.
Gig review (August 2019)
---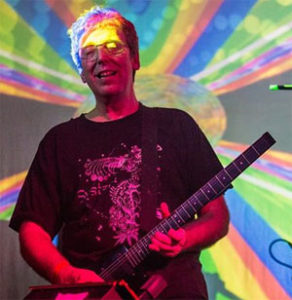 Sunday 8 September – STEVE HILLAGE (Monday 9 September, 16:00 repeat)

Steve Hillage chats to Pete ahead of his November UK tour dates and in a month that sees the release of a Gong box set.
---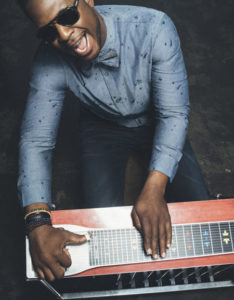 Sunday 1 September – ROBERT RANDOLPH (Tuesday 3 September, 21:00 repeat)
By the early 2000s, Robert Randolph had developed his fusion of blues, funk, soul and jazz which led to the Family Band and their debut album in 2002 'Live at the Wetlands'.
The renowned pedal steel guitarist, vocalist and songwriter released his debut album for Sony Masterworks, 'Got Soul', in 2017.
In this hour special Robert chats to Pete Feenstra with tracks from the new album 'Brighter Days' (Provogue).
---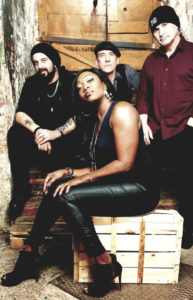 Sunday 25 August – SHANNA WATERSTOWN (Tuesday 27 August, 21:00 repeat)
Shanna Waterstown was born in the Deep South. In Florida , USA and grew up singing gospel in a small Baptist church. Her debut album "Inside My Blues" / "A Real Woman" was released in 2008.
She chats to Pete Feenstra about her music, previewing tracks from the forthcoming album 'Back To My Roots'.
---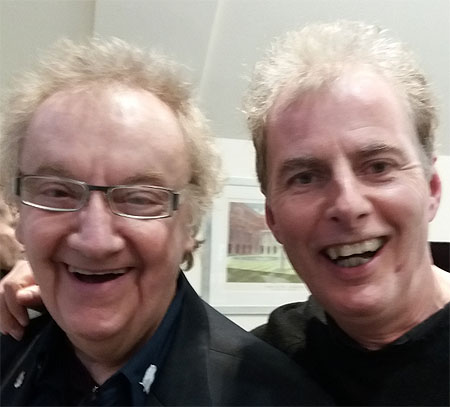 Sunday 11 August – ZOOT MONEY (Tuesday 13 August, 21:00 repeat)
The legendary Zoot Money originally fronted The Big Roll Band in the early 1960s inspired by the likes of Ray Charles. Since that time, the Hammond organ player/vocalist has played on many blues sessions including work with Alexis Korner, Long John Baldry and Eric Burdon.
In thsi interview special he chats to Pete about his career and the current album 'The Book Of Life… I've Read It'.


---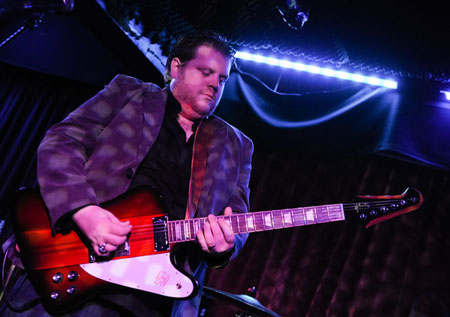 Sunday 4 August – DANNY BRYANT (Tuesday 6 August, 21:00 repeat)
Danny chats to Pete with tracks from the new album 'Means Of Escape', released in September via Jazzhaus.
---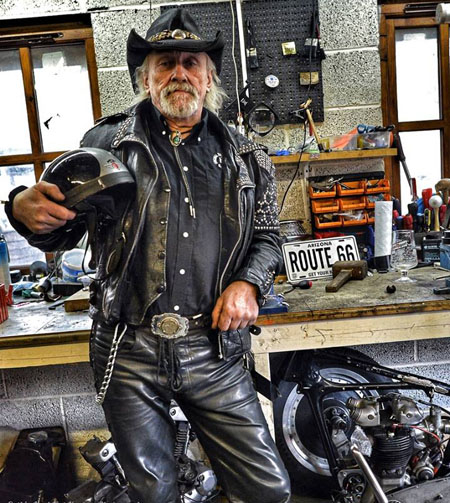 STEVE "BERTIE" BURTON (Vincent Flatts Final Drive) – Sunday 28 July (Tuesday 30 July, 21:00 repeat)

Steve "Bertie" Burton was part of the NWOBHM in the 1980s fronting a band called Starfighters.
Most recently "Bertie" has fronted blues rockers Vincent Flatts Final Drive. Reviewing their gig in June 2019 Pete Feenstra wrote: "… from Birmingham, England, who tonight sound like the best Texas boogie band you ever heard…A Flatts gig is a glorious step back in time to an era when bands had personality and the musical chops to back it up."
Described by Time Out as "Jack Daniels soaked, ZZ Top/Allman Brothers influenced, Confederate rock, boogie & blues", Vincent Flatts take their name from the British motorcycle handlebars.
Their music is best described as American roots music, ranging from the New Orleans swamp of Little Feat and southern growl of Omar & The Howlers through to rockin' Hank Williams, anthemic Lynyrd Skynyrd and of course West Texas Boogie.
Gig review (June 2019)
---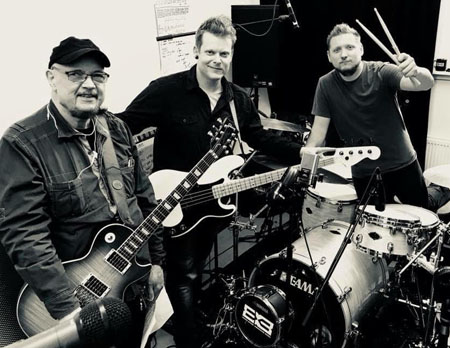 PAUL QUINN (The Cards) – Sunday 21 July
The Saxon founder member/guitarist chats to Pete about his new side-project "The Cards".
---
UPTON BLUES FESTIVAL (Preview) – Sunday 14 July (Tuesday 16 July, 21:00 repeat)
This free festival takes place 18-21 July and features over 150 shows in several venues around the picturesque Worcestershire town of Upton-on-Severn.
---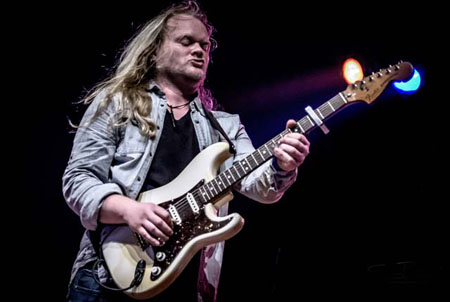 JOOST DE LANGE – Sunday 7 July (Tuesday 9 July, 21:00 repeat)
Joost de Lange's debut solo album came out in 2010 the all-instrumental 'Outlaw'. This reflected Joost's various influences including Eric Johnson, Steve Vai, Paul Gilbert and Rory Gallagher.
The Joost de Lange Band came together in 2014/15. This power trio – based in Belgium – play a mix of original material and songs by Jimi Hendrix, Rory Gallagher, Stevie Ray Vaughan etc. Since that time the band has released a live album (2017) recorded in Antwerp.
In March 2019 the band released their latest album. Reviewing for Get Ready to ROCK!, Pete Feenstra noted – 'Lonesome Wolf' is the kind of album that rock fans of a certain age will relish, while younger rock fans will surely be drawn to the bone crunching riffs."
In this hour special Joost de Lange chats to Pete about the album with a selection of tracks.
---
LINKS
The Pete Feenstra Feature Archive (Index, including January-June 2019)
The Pete Feenstra Rock & Blues Show
Pete Feenstra bio