Archive: The Pete Feenstra Feature (July – December 2022)
---
Sunday 20:00
This weekly show gives listeners the opportunity to explore in more depth an artist or album. 
Pete chats to a variety of artists, frequently discussing (and featuring) their own favourite tracks that have inspired or influenced them over the years.
Please note that if you are in the USA, for copyright reasons, you might not be able to listen again via our Mixcloud player.  Where possible, we have used an alternative inline player.
Due to licensing restrictions most of these shows are edited versions of the original broadcast.
Shows are posted within five days of the last repeat broadcast.
PETE FEENSTRA VOTED BLUES BROADCASTER OF THE YEAR IN THE UK BLUES AWARDS 2020 & 2021 Nominee! More information
"BEST PODCAST" WRINKLY ROCKERS CLUB AWARDS 2021!
The Pete Feenstra Feature Archive (including January-June 2022)
---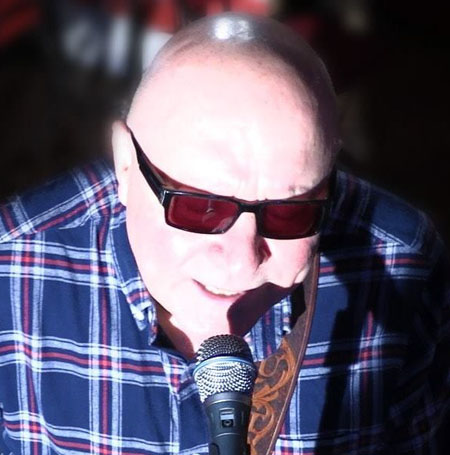 Sunday 18 December MUTTER SLATER

For 14 years Mutter Slater was the vivacious frontman, vocalist and flute player for the 70's cult band Stackridge.
He left Stackridge twice and has since forged his own soulful, blues and R&B template on 5 albums Love & Hate (2006), Riding A Hurricane (2008), Absobloodylutely (2014), The Champ (2016) and Field of Stone (2018) and the new album The Masquerade on Thoroughbred Music.
---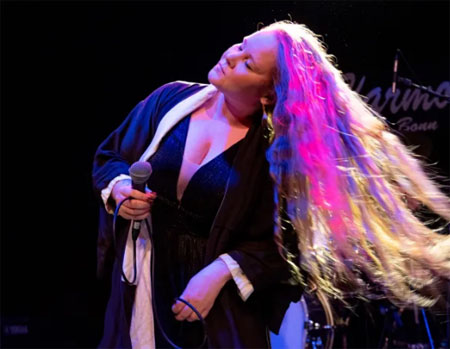 Sunday 11 December LAYLA ZOE (Tuesday 13 December, 21:00 repeat)
Layla Zoe is a Dutch based, Canadian powerhouse vocalist and award winning songwriter.
Layla has just cut her fourteenth album called 'The World Can Change'. It's a collaboration with German guitarist and label boss Henrik Freischlader, on his Cable Car Records label.
---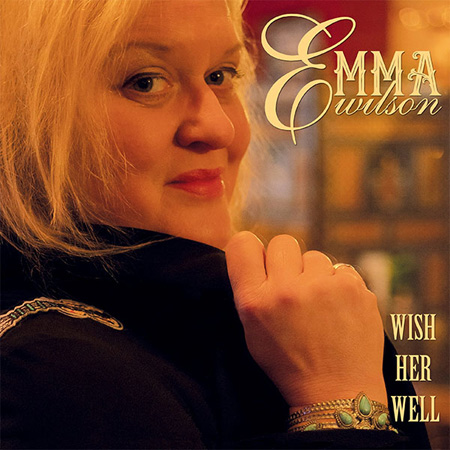 Sunday 4 December EMMA WILSON (Tuesday 6 December, 21:00 repeat)
Emma Wilson is a versatile and emotive vocalist and an 'Emerging Artist Of The Year Award' winner.
She's also a hugely original songwriter, who is currently promoting her critically acclaimed album 'Wish Her Well'
The album is notable for a wide range of styles, ranging from rock, blues, funk, gospel and even northern soul.
Selected by Pete Feenstra as his Blues Rock Album of the Year at www.getreadytorock.com
---
Sunday 27 November: Pete plays classic and contemporary blues rock
Sunday 20 November: Pete plays classic and contemporary blues rock
Sunday 13 November: Pete plays Prog – revisiting the 'Picnic – A Breath Of Fresh Air' sampler album of 1970.
---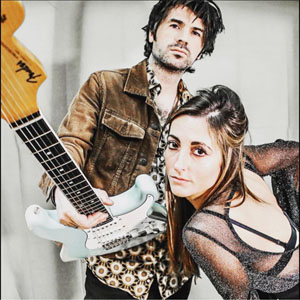 Sunday 6 November: WOLF MOON (Monday 7 November, 16:00; Thursday 10 November, 23:00 repeat)

Jimmy Owen and Kelly Lethbridge chat to Pete about their new album 'How Do You See Yourslef' with selected tracks.
---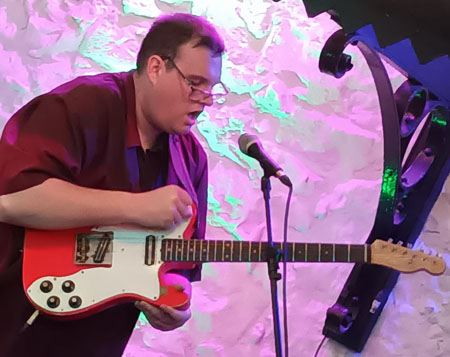 Sunday 30 October: JAMES OLIVER (Tuesday 1 November, 21:00 repeat)

Including tracks from the 'Live In The USA' album.
---
Sunday 23 October: Pete plays a selection of contemporary prog.
Sunday 16 October: Pete plays a selection of contemporary and classic blues/blues rock
Sunday 9 October: Pete plays a selection of contemporary and classic blues/blues rock
---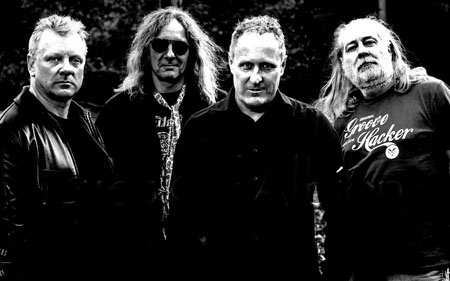 Sunday 2 October: EYES OF ALBION

Guitarist Robert Kemp and Johnny Muzz (bass) chat to Pete about their music including tracks from the EP 'Temple Noise'.(Available via Bandcamp).
---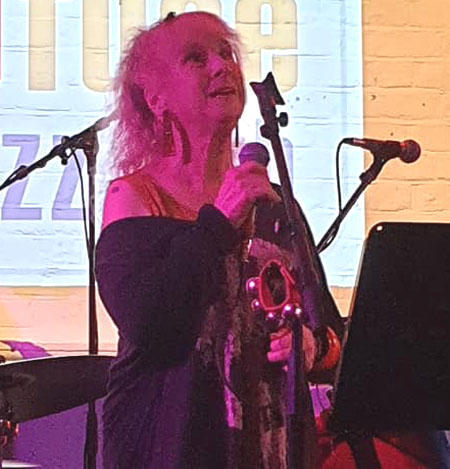 Sunday 25 September: CAROL GRIMES (Monday 26 September, 16:00 repeat)
The Camden Review called her "The Edith Piaf of British Music", but most of her fans know her as a passionate soulful blues, rock, funk and latter day jazz singer.
Carol Grimes is a singer songwriter, vocalist, recording artist, author, band leader, writer, voice coach and "takes some photos".  She's also written an excellent autobiography called 'The Singer's Tale' on Gottahavebooks.
www.carolgrimes.com
---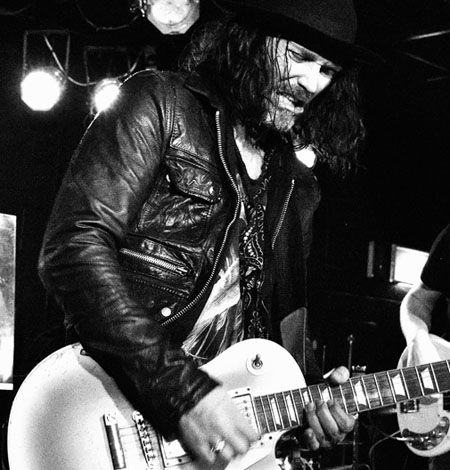 Sunday 18 September: TROY REDFERN (Tuesday 20 September, 21:00 repeat)
Troy Redfern is a slide playing, high octane boogie king, with songs full of cinematic and biblical imagery brought to life by incendiary licks, wholesome grooves and real feel.
On his latest album 'Wings Of Salvation' he leads his power trio into a rip-roaring live in the studio set with no safety net, just what rock and roll should be!
Troy is special guest on the forthcoming Dare tour in the UK (October).
---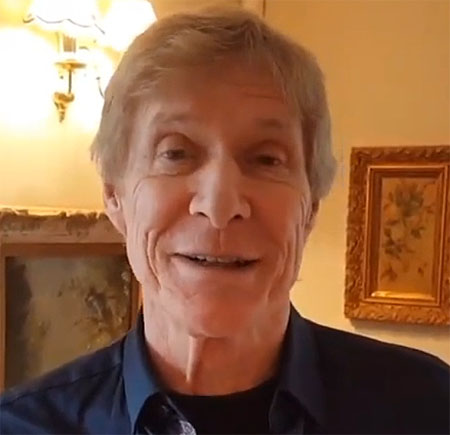 Sunday 11 September: PAUL JONES (Tuesday 13 September, 21:00 repeat)
Paul Jones is the legendary Manfred Mann frontman with hits including Do Wah Diddy Diddy, Sha La La, Pretty Flamingo, Come Tomorrow, 5-4-3-2-1 (the Ready Steady Go TV theme), Oh No Not My Baby, If You Gotta Go – Go Now and The One In The Middle.
In 1979 he founded The Blues Band, which helped kick start another boom in Blues music. On radio, he worked for five years on the BBC's World Service, and has broadcast on all five BBC Radio networks as musician, DJ, actor, critic and 'Desert Island Discs' castaway.
He tours the world both with The Manfreds and The Blues Band.
---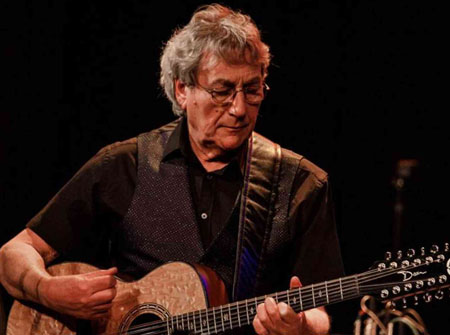 Sunday 4 September: CHAS CRONK (Monday 5 September, 16:00 repeat)
Chas Cronk is a composer, performer, bass player, guitarist and producer.
He is best known for his 17 albums with The Strawbs, but has also worked with Rick Wakemen, Steve Hackett, Cry No More & Philip Goodhand Tait.
In this hour special Chas chats about his new solo album 'Liberty'.
---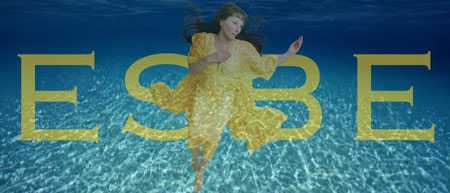 Sunday 28 August: ESBE (Monday 29 August, 16:00 repeat)

Esbe is an award winning classical guitarist, a groundbreaking singer- songwriter, composer, producer, programmer, artist and electronic musician.
Her music is an exciting and eclectic mix of classical roots, electronica, synth and world music with a cinematic feel.
Her latest album is "I Might Be Dreaming' on New Cat Records.
---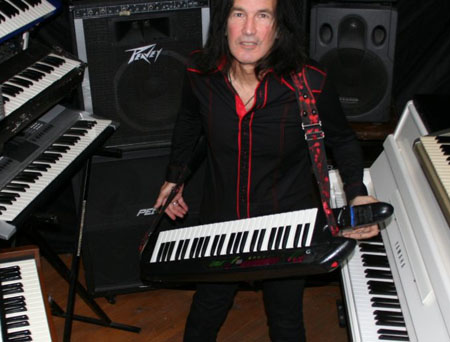 Sunday 21 August: MARK MANGOLD

Mark Mangold is a singer songwriter, keyboard player, producer and engineer.
His four decade career has included Touch, Drive, She Said, The Signs and American Tears.
He's also worked as a songwriter with Michael Bolton, Cher, Paul Rodgers, Wayne Newton, Laura Branigan, Jennifer Rush etc.
He's just formed anew band called KEYS featuring vocalist Jake E. from Cyhra and Amarenthe.
---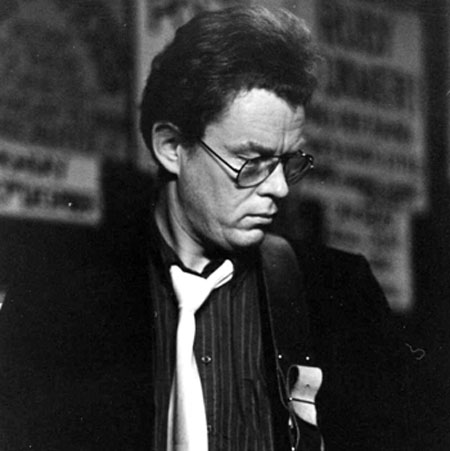 Sunday 14 August: MICKEY JUPP

Mickey Jupp is a celebrated singer songwriter, and founding father of Pub Rock.
Primarily a songwriter he's had his songs recorded by the likes of Dave Edmunds, Dr Feelgood, Roger Chapman, Ricky Nelson, Delbert McLinton, Jerry Williams, The Judds, Gary Brooker, The Hamsters, Jesse Taylor, Chris Farlowe etc.
After nearly a decade of independently released CD's, he's signed to Conquest Music for an album called 'Up Snakes, Down Ladders', plus an advance 5 track digital EP called 'I'd Like To Boogie'.
https://www.conquestmusic.co.uk/
history: https://www.mickeyjupp.se/
---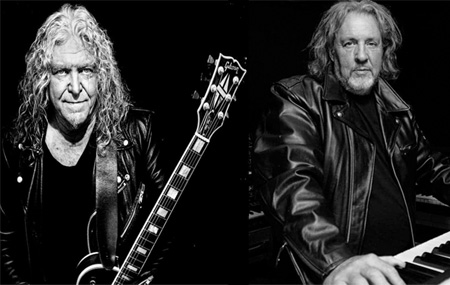 Sunday 7 August: WHITE SPIRIT (Monday 8 August, 16:00 repeat)

Original White Spirit keyboard player Mal Pearson and guitarist Mick Tucker (who replaced Janick Gers later with Gillan and Iron Maiden) have recreated White Spirit's second MCA album 'Right Or Wrong' which never saw the light of day 40 years ago.
Sadly original vocalist Brian Howe died in 2020 with only five of his tracks being good enough to rescue.
In his memory the duo remixed, re-recorded and re-imagined the album from a newly found demo tape, but with 21st century productions values and a new stellar line-up.
They brought in bassist Neil Murray (Whitesnake) drummer Russell Gilbrook (Uriah Heep) and added three guest vocalists, Lee Small (Lionheart/Sweet) Jeff Scott Soto (Journey) and FM's Steve Overland.  The result is a dynamic slice of hard rocking AOR.
---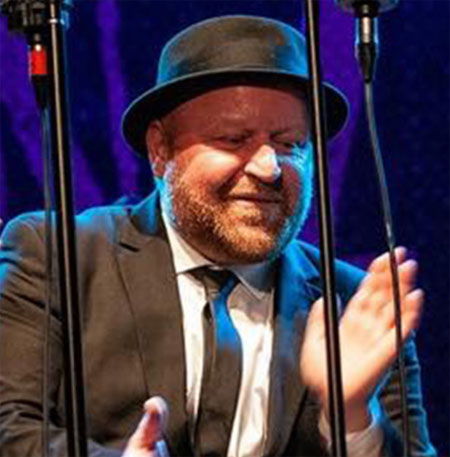 Sunday 31 July: GREIG TAYLOR (Tuesday 2 August, 21:00 repeat)
Greig originally made his name in 2010 with the GT's Boos band. In 2014 they were nominated at the UK Blues Awards for Best band and he was nominated for best vocalist of the year award.
They also appeared wth Midge Ure on 'The UK's Best Part Time Band' TV show and received international recognition in Europe and Canada.
Greig also played with Brian Rawson Band and guested with members of Gary Moore's band.  Then came the Greig Taylor Blues Combo, The Blind Lemon Gators delta blues project, and now The Greig Taylor Band.
He played 4 sold out Blues and Gospel Shows at the Edinburgh Jazz & Blues Festival with Earl Thomas; the double Grammy nominated American singer songwriter. This led to a vocal role and East European tour with Earl's acapella group, 'The Gospel According'
Greig's current EP 'I Was Born To Love You' will lead to his next full album called 'The Light'.
---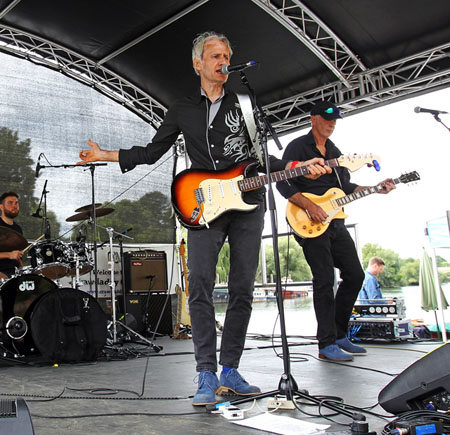 Sunday 24 July: DAVID SINCLAIR (Tuesday 26 July, 21:00 repeat)
With tracks from the new album 'Apropos Blues'.
---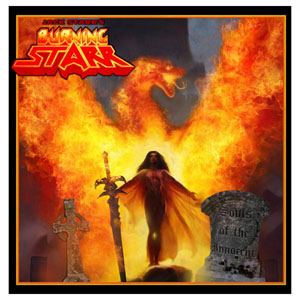 Sunday 17 July: JACK STARR (Burning Starr) (Monday 18 July, 16:00 repeat)
In this special U.S. power metal legend Jack Starr chats to Pete Feenstra about the band's 10th album 'Souls Of The Innocent', released in July 2022 via Global Rock Records.
Starr is a guitarist and had a spell with New York metallers Virgin Steele before founding Burning Starr in 1984. With new vocalist Alexx Panza the album begins a new era for the band.
---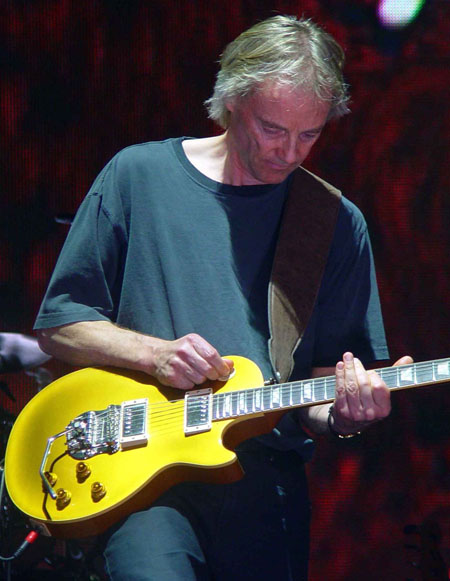 Sunday 10 July: SNOWY WHITE (Tuesday 12 July, 21:00 repeat)
The one-time Thin Lizzy guitarist chats about his new solo album – 'Driving On The 44', with tracks.
---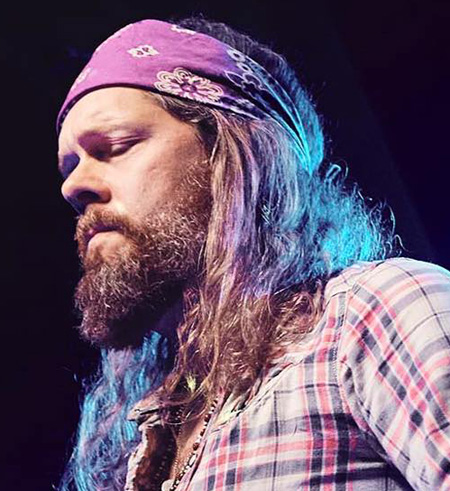 Sunday 3 July: MIKE ROSS (Tuesday 5 July, 21:00 repeat)
Pete chats to guitarist, singer-songwriter Mike Ross about his new 'Peach Jam' album on Taller Records
It's an ode to the Allman Brothers (and Duane Allman in particular) and the 'Eat A Peach' album which is 50 years old this year.
https://www.mikerossmusic.co.uk/
---
LINKS
The Pete Feenstra Feature Archive (including January-June 2022)
The Pete Feenstra Rock & Blues Show
Pete Feenstra Bio