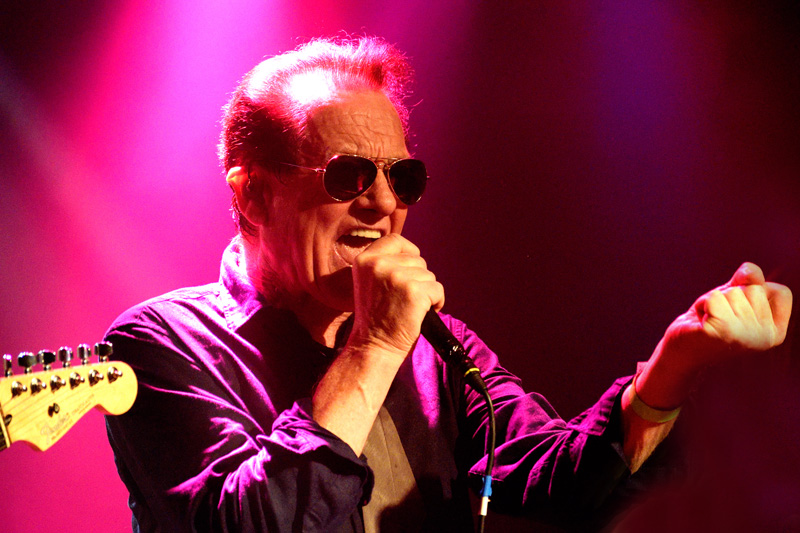 News: GRAHAM BONNET – interview, new album and more UK dates (August 2017)
24 August 2017 News
---
Graham Bonnet starts work in September on a new album, following the release of the well-received 'The Book' in 2016.  He's also lined up for some UK gigs including Winterstorm, Troon (25 November),  The Underworld, Camden (29 November) and Corporation, Sheffield (30 November)  .
On Sunday 27 August Graham chats to David Randall about his career which has seen various spells fronting some of the greatest guitarists.  He joined Rainbow in 1979, the Michael Schenker Group in 1982, formed Alcatrazz in 1983 (which featured Yngwie Malmsteen and Steve Vai) and, perhaps less well-known, he has worked on albums with Micky Moody (Whitesnake), Slash, and Jan Akkerman (Focus).
The wide-ranging interview special features tracks from all aspects of his career, including the Top 5 hit single ' 'Only One Woman' performed with his cousin as "The Marbles" in 1968.
Says David Randall: "I've become more aware of Graham's music with the spate of recent reissues and – in particular – the excellent Anthology box set which spans his career.  I went to the last gig on his July UK tour and with his new band members he was very impressive.  He's got a colourful back story fronting some of the great guitarists, but also an early association with the Bee Gees which helped him gain a first foothold in the music business."
The hour special is broadcast on Sunday 27 August at 18:00 GMT
In this exclusive edit Graham tells Get Ready to ROCK!'s David Randall about his current activities and band. (15:02)
---
Gig review (30 July)
Album review (Anthology, 2017)
Artist website
---