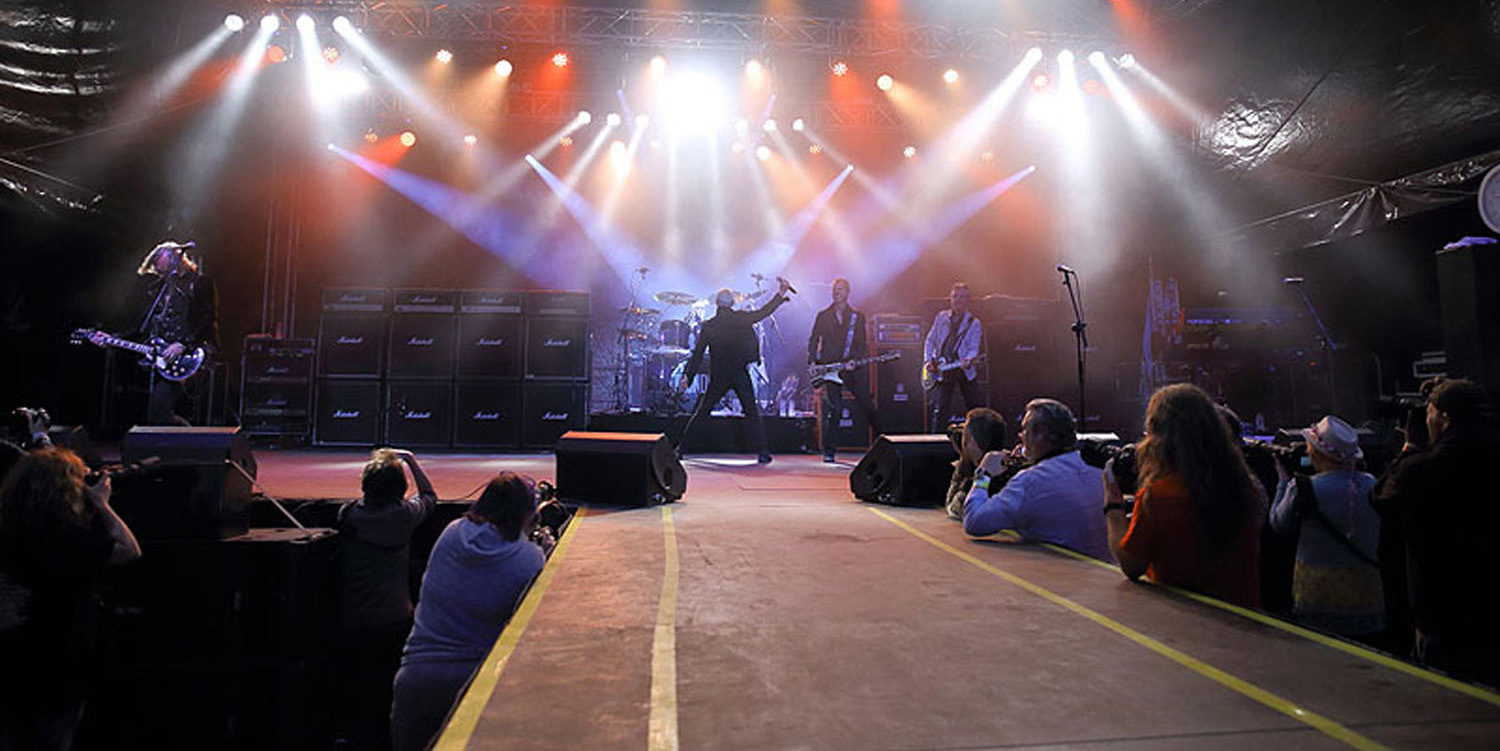 News: THUNDER are the latest entrants in The GRTR! Grotto of Greatness (October 2023)
16 October 2023 News
---
Classic rockers Thunder are the latest entrants to "The GRTR! Grotto of Greatness" a year long promotion to tie in with rock website Get Ready to ROCK!'s 20th anniversary.
During Get Ready to ROCK!'s lifetime the band has been put on hold twice. They have most recently reformed in 2011 and have since gone from strength to strength.
Signed to EMI in 1989 they had great success with their first two albums but found life harder in the 1990s with the onset of grunge and with classic rock being less in vogue.
Their reappearance in 1999 coincided with a revival of interest in the genre and in spite of several years hiatus in the early millennium they have continued to tour and release albums ever since.
David Randall (Get Ready to ROCK!'s Managing Editor) comments: "The band have more recently produced some of their best work. In keeping with our selections in "The Grotto" Thunder's live shows also reflect a high level of quality and consistency."
The band are currently taking an unwelcome break following vocalist Danny Bowes' accident in the summer of 2022 and his subsequent rehabilitation.
In the meantime, guitarist Luke Morley has released his second solo album and tours in the UK in January 2024.
David Randall adds:"Once again our choice of artist for October reflects the large amount of coverage and the general consensus of opinion amongst our review team."
As Blues Rock/Features Editor Pete Feenstra commented, when reviewing their 2017 album: "the real reason for Thunder's successful return is their own indefatigable spirit which never settles for complacency. It's also the very reason their fans have stuck with them over the years.
Thunder still have plenty in the tank and their enduring brand of Classic Rock has come round again."
The Thunder retrospective is published 1 October which charts the band's progress since 2003 in words and pictures.
The latest artist was announced on Get Ready to ROCK! Radio on Sunday 24 September.
EDITOR NOTE
The equivalent of the "Hall of Fame" the Grotto honours selected artists who have been covered consistently at rock website Get Ready to ROCK! over a period of 20 years. The promotion is part of the website's 20th anniversary celebrations and will feature a different artist or band each month in 2023.
The GRTR!@20 promotion celebrates 20 years of the popular rock website Get Ready to ROCK! The website's archive of reviews and interviews will be highlighted as well as new features celebrating 20 years of activity.
So far this year "The Grotto" has welcomed The Darkness (January), Chantel McGregor (February) , Eleanor McEvoy (March), Joe Bonamassa (April), Walter Trout (May), FM (June 2023), Marillion (July 2023), Cats In Space (August 2023), Steve Hackett (September 2023).
The GRTR! Grotto
GRTR!@20 Home Page
---
DRandall Ben Matthews, Chris Childs, classic rock, Danny Bowes, feature, Harry James, Luke Morley, retrospective, rock, Thunder