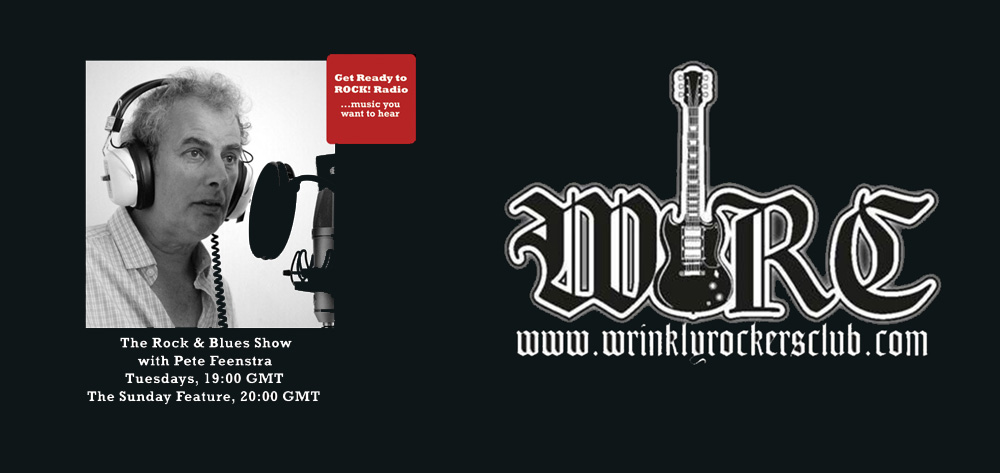 News: Pete Feenstra wins Wrinkly Award (January 2023)
16 January 2023 News
---
Get Ready to ROCK! presenter Pete Feenstra won a further award for second year running, in January 2023

Pete was awarded the "Best Podcast" for his weekly Rock & Blues Show by the Wrinkly Rockers Club.  The show is broadcast on the station and then posted to the Mixcloud platform.
Says Pete: "Absolutely delighted again to win the WRC Best Podcast Award 2022, thanks to all who voted and to all listeners."
The Wrinkly Rockers Club (WRC) is a members-based association of music enthusiasts who organise gigs and merchandise, and promote rock and blues music via their dedicated website.  The Awards are held every year.
The WRC commented: "Given Pete Feenstra has spent the last forty years listening to, writing about, talking about, and promoting Rock music, with a particular interest in the Blues, it's no real surprise that Pete's Rock & Blues show has again won our WRC 2022 Best Podcast award."
We've recently posted Pete's two part "Best of 2022" specials, one of which was nominated by the Wrinkly Rockers as "Podcast of the Day".
Pete Feenstra was a nominee in the UK Blues Awards in 2021/2 and was voted 'Best Blues Broadcaster' in 2020
Pete presents the Rock & Blues show on a Tuesday as part of a five-hour blues rock marathon on Get Ready to ROCK! Radio, whilst his Sunday feature shows explores an artist's music and current album in more depth by way of interview.  He also contributes reviews to the popular Get Ready to ROCK! website where he is Blues and Features Editor.
More: Wrinkly Rockers Club
---
DRandall 2022, award, pete feenstra, radio, rock and blues show, wrc, wrinkly rockers club