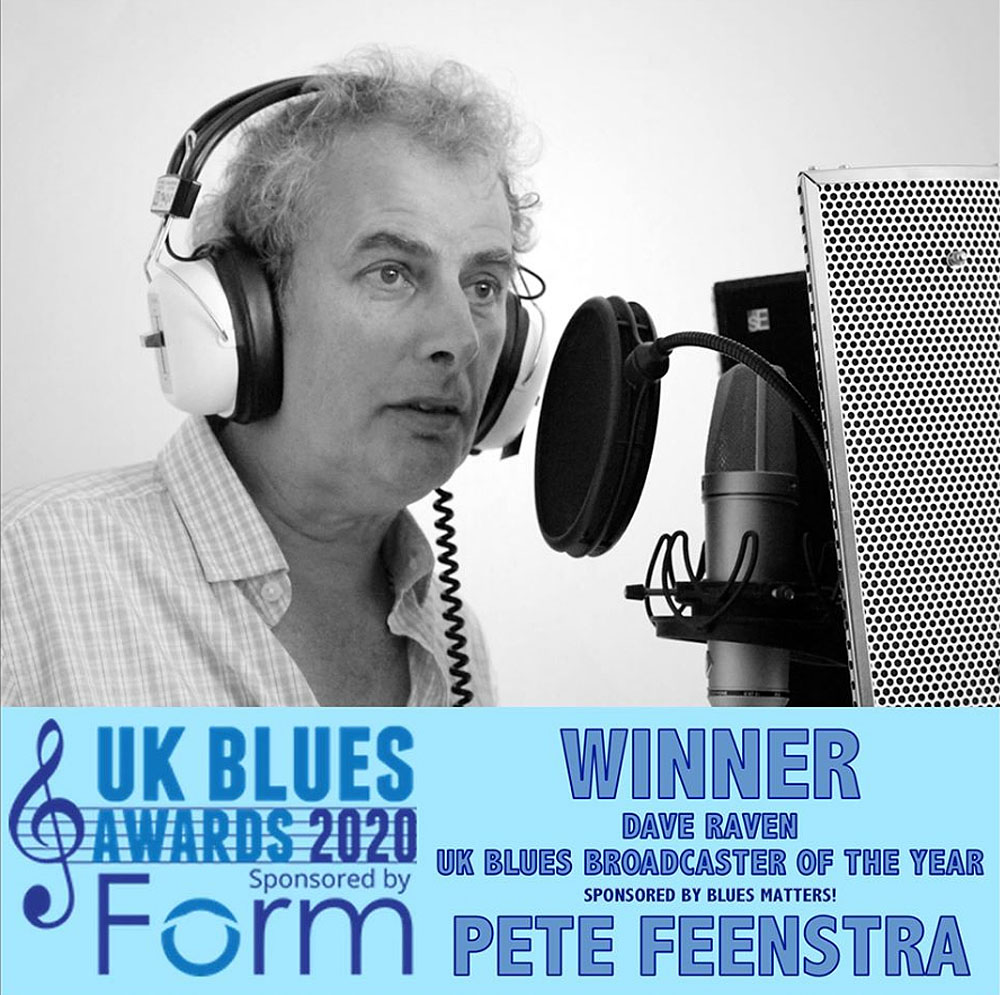 News: PETE FEENSTRA voted Blues Broadcaster of the Year in UK Blues Awards (May 2020)
19 May 2020 News
---
Get Ready to ROCK! Radio presenter Pete Feenstra has been voted Blues Broadcaster of the Year in the annual UKBlues Awards, coordinated by the UKBlues Federation.
This year's awards show was held virtually via a YouTube channel stream and featured the winning artists, venues and festivals across ten categories.
There were guest appearances from Walter Trout, Bernie Marsden and Larkin Poe, whilst MC was bluesman and broadcaster Paul Jones.
Pete Feenstra commented: "An award ceremony is an opportunity to market the music we love and I am immensely proud to be part of that process."
Get Ready to ROCK! Radio programme director David Randall added "This award is well deserved.  Pete Feenstra works tirelessly promoting the blues via his radio shows and venues.  He has a real passion for the genre, and  unrivalled insight, plainly evident when he interviews a wide range of artists discussing their music and albums."
Pete Feenstra on Get Ready to ROCK! Radio
UK Blues Awards 2020 results
---
DRandall 2020, awards, pete feenstra, radio, UKBlues, UKBlues Federation