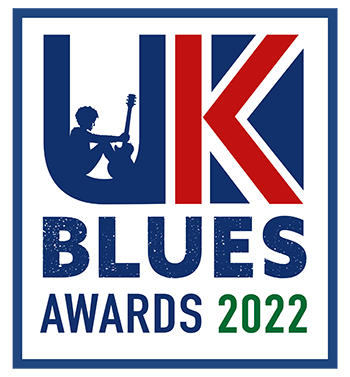 News: PETE FEENSTRA nominated for UK Blues Awards 2022 (Blues Broadcaster of the Year)
2 February 2022 News
---
Get Ready to ROCK! Radio blues presenter Pete Feenstra has received a third nomination in the annual UKBlues Awards promoted by UK Blues Federation.  Pete won the award in 2020

The voting opened on 1 February (and closes 15 February) and includes several categories for artists, events, albums in addition to broadcasters.
The Dave Raven Blues Based Broadcaster of the Year honours "A person or persons who produce/present regular (at least once per calendar month) blues-based radio shows, podcasts and the like which emanate from the UK."
Says Pete: "I'm delighted to see I've been nominated by the public and thanks as always for the opportunity."
Pete won the popular vote in 2020 and the awards ceremony was held virtually and hosted by blues musician Paul Jones, with guest appearances from Walter Trout and Bernie Marsden.
This year's ceremony will be held at The Powerhaus (formerly Dingwalls) Camden Lock, London NW1 8AB. on Sunday15 May 2022.  Hosted again by Paul Jones (Manfred Mann), along with other star presenters, the event will also be livestreamed on Facebook and YouTube.

Says Get Ready to ROCK! Radio's programme manager David Randall: "It's great to see Pete's nomination for the third year running.  He works tirelessly every week to produce a two hour show on Tuesday mixing classic and contemporary blues/rock and complementing his reviews at getreadytorock.com.
Pete's feature show on Sunday explores the music of a specific artist accompanied by an interview.  This is always insightful and gives a broader understanding of the artist or album for the listener."
Pete Feenstra won the "Wrinkly Rocker Club" award for "Best Podcast" in January 2022.
The UKBlues Federation supports the blues in the UK and aims to achieve maximum recognition for the genre.  Since 2018 The UKBlues Federation has been hosting The UKBlues Awards with nominations reflecting the work of key artists and individuals.  The inaugral awards event was held at a sell out event in Worthing Pier's Pavilion.
Vote!! (Voting closes 15 February)
---
DRandall awards, broadcaster, pete feenstra, UKBlues Awards, UKBlues Federation, vote