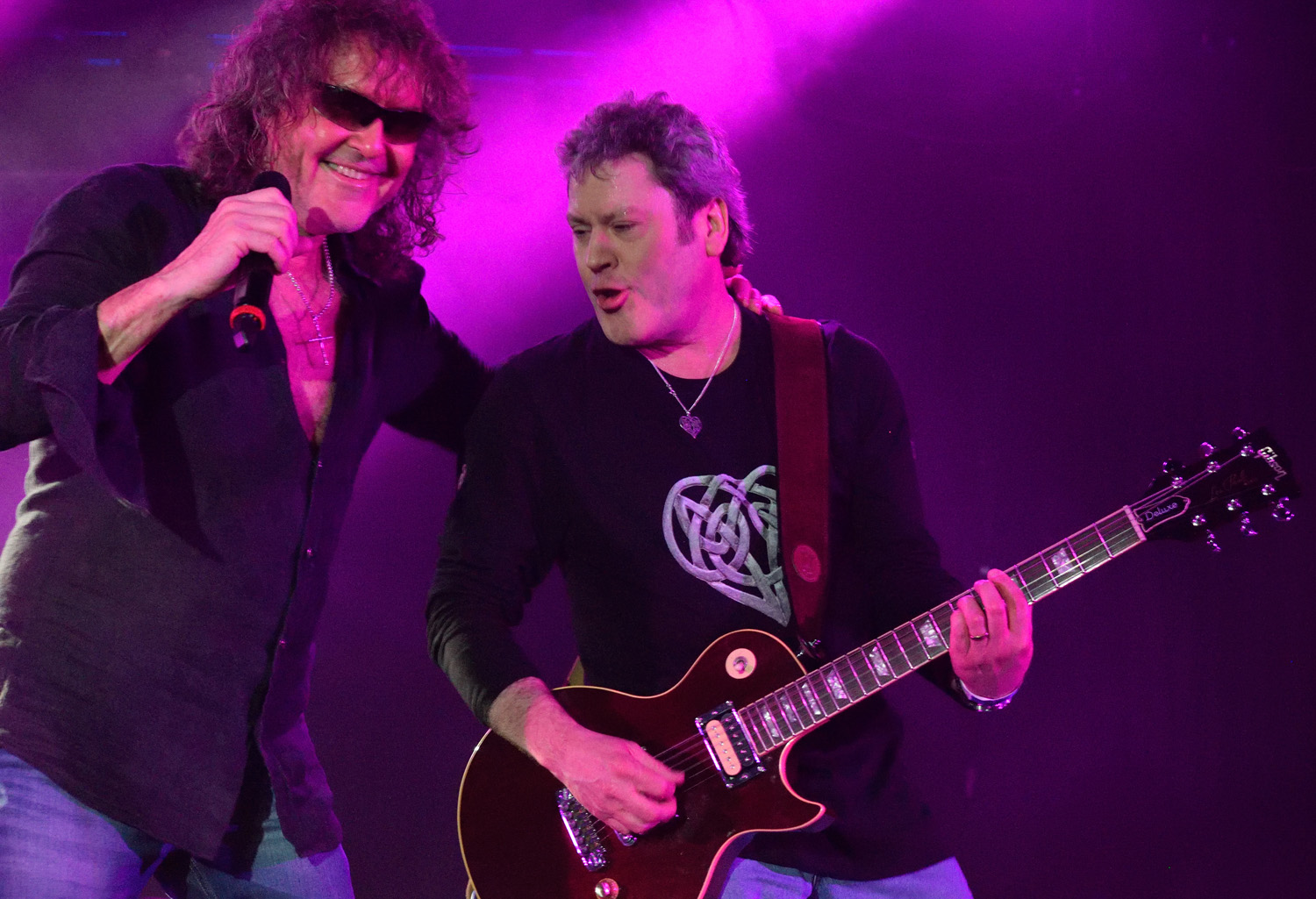 News: Melodic Rock band DARE: new album, UK tour, radio feature and new Featured Artist (April 2022)
6 April 2022 News
---
Melodic rockers Dare are the latest band to be added to the Get Ready to ROCK! Radio Featured Artist roster.
The band who formed in 1985 have recently released their latest studio album 'Road To Eden' and will be playing UK dates this year including Cambridge Rock Festival on 16 June and more extensive dates in October.
Band mainman Darren Wharton revealed in an interview for the station recently that the band are currently working on a re-recording of the second album 'Blood From Stone' (1991).
Darren says: "There were many things I didn't like about that album including the vocal which was pitched too high.  The new version will also be more orchestrated whilst retaining the album's basic feel".
Wharton joined Thin Lizzy at the age of 18 making three studio albums and touring extensively.  He also joined the reconstituted Lizzy in 2000 but dropped out ultimately to focus on his main passion: Dare.
Although sometimes overlooked by his tenure in the band D:Ream, Professor Brian Cox cut his musical teeth with Dare in the early days, assisting in the live situation.  The band have been fiercely independent since the late 1990's.
Says programme manager David Randall: "We created the Featured Artist section to reflect our special interest in a range of artists.  These have usually been featured regularly either in playlists or via interviews.  It also reflects coverage over a 20 year period at Get Ready to ROCK!.  Dare are popular amongst the reviewers and have featured in album and gig reviews during an extended period."
By way of introduction, on Sunday 10 April Dare is the subject of a two hour special when David chatted to Darren Wharton about the band's development from the late 1980s after he'd left Thin Lizzy.  A track from each of Dare's studio albums is included plus choice Thin Lizzy cuts.
Dare: UK dates
6 Oct – Leeds Brudenell
7 Oct – Newcastle The Cluny
8 Oct – Glasgow The Garage
13 Oct – Bury St Edmunds The Apex Arts Centre
14 Oct – Nottingham Rescue Rooms
15 Oct – Bilston Robin 2
21 Oct – Shoreham-By-Sea Ropetackle Arts Centre
22 Oct – Southampton 1865
23 Oct – Bristol The Fleece
27 Oct – Islington O2 Academy
28 Oct – Manchester Academy
29 Oct – Newbury Arlington Arts Centre
---
DRandall AOR, Brian Cox, Dare, Darren Wharton, interview, melodic rock, radio, Vinny Burns