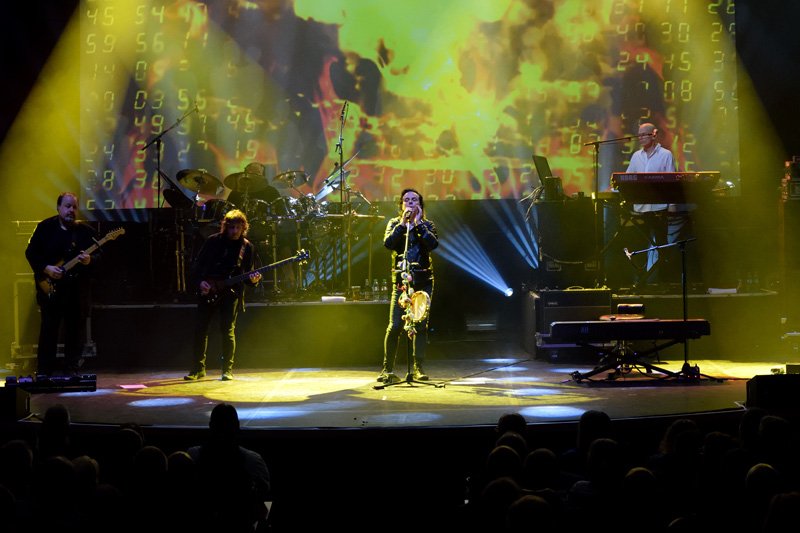 News: Get Ready to ROCK! announces Best of 2022 selections for albums, live and breakthrough acts (December 2022)
6 December 2022 News
---
Rock music website Get Ready to ROCK! has published its end of year 'Best of 2022' based on the selections of the review team.
Marillion are Top Album with 'An Hour Before It's Dark' whilst Whitesnake have been selected Top Live Act and a joint Breakthrough Act of 2023 title for Brave Rival and Austin Gold.
Marillion consolidated the release of their 20th studio album with a UK tour in September, they also appeared in the live lists and in the reissue category for 'Holidays In Eden' which was reissued in a deluxe version.  Commenting on 'An Hour Before Its Dark' Dave Atkinson noted "full of longform pieces of immersive, cinematic and lyrically conscious music."
Whitesnake embarked on their "farewell" tour in 2022, described by Live Editor Dave Wilson "All the hits, a fantastic band and one of the best frontmen in rock provided a great night and a perfect end to the Whitesnake legacy."
Austin Gold and Brave Rival appeared in both the top album and breakthrough act categories.  Describing Brave Rival Pete Feenstra wrote: "The genre busting Hampshire band refreshingly put glistening harmonies and a killer live show at the forefront of what they do."
News and Reviews Editor Jason Ritchie commented: "We hope that this annual feature will encourage readers to check out albums or artists they are not familiar with or may have overlooked.  In this respect, the listing becomes a useful reference tool and we are using our archive to revisit significant albums in connection with our 20th Anniversary during the coming year."
Throughout December Get Ready to ROCK! Radio will be featuring Best of 2022 selections in the playlists including featured albums in the melodic rock and singer songwriter genres and this year's "power plays".  On Sunday 18 December, 22:00 GMT, there will be a two-hour Best of 2022 show.
Get Ready to ROCK! celebrates its 20th anniversary year in 2023 and activities will include the reviewers top album selections over two decades.  From January the website will launch "The Grotto of Greatness" recognising artists and bands who have featured regularly and gone from strength to strength since 2003.
---
DRandall 2022, albums, best of, blues rock, breakthrough, live acts, melodic rock, progressive, singer songwriter